In its second year on millionaire's row, Lexus's design pavilion for this year's Melbourne Cup Carnival is a marriage of Japanese values and Australian flora. 
The Japanese car company chose to ditch the glitz and glamour abounding elsewhere in the Birdcage pavilion in favour of embracing its brand value, 'Omotenashi', which it describes as "wholeheartedly looking after and anticipating guests's needs".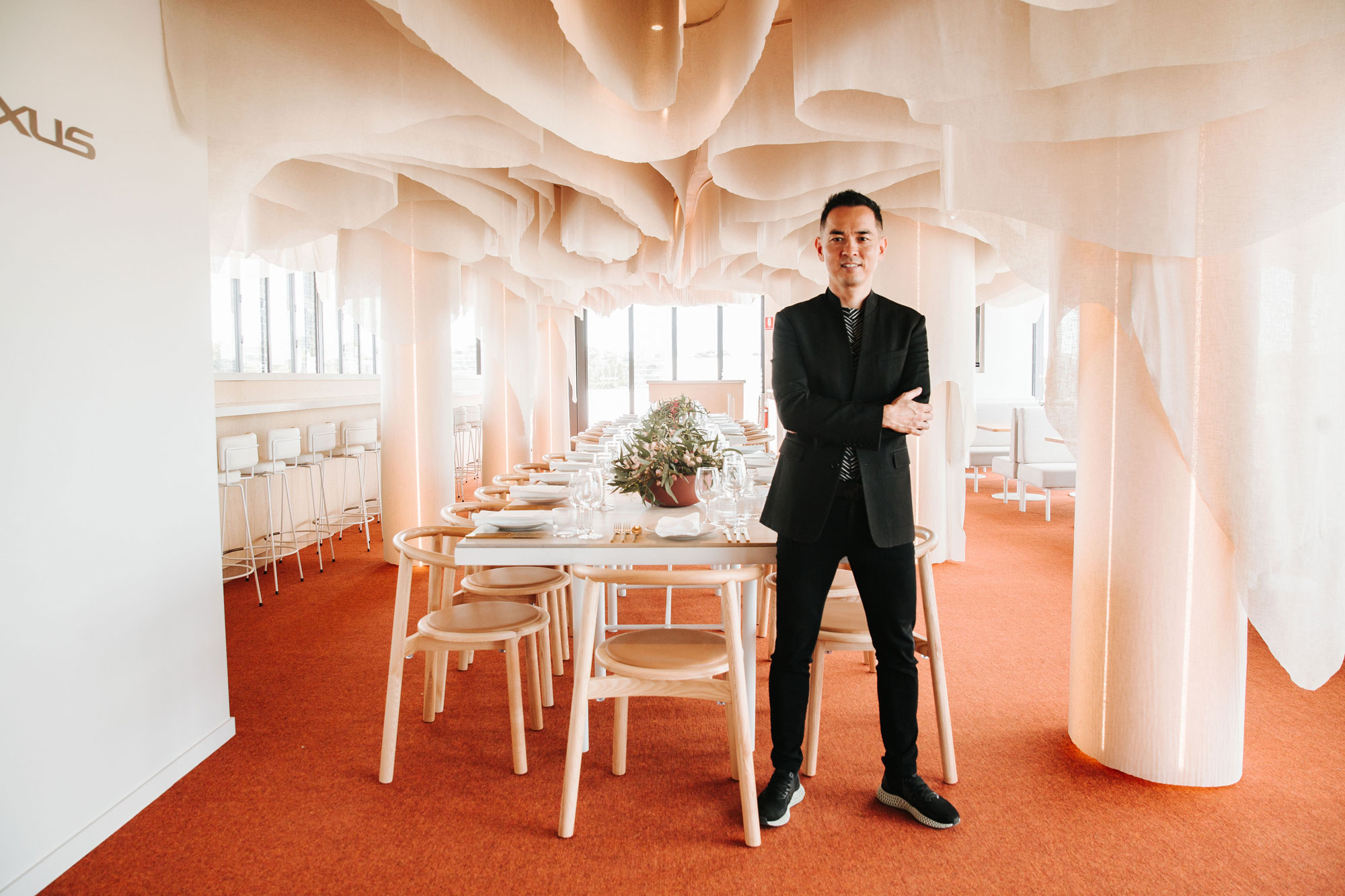 Lexus teamed up with Koichi Takada to design the three-storey LANDMARK by Lexus. The Sydney-based architect recently completed the spectacular National Museum of Qatar.
On the ground floor, guests are greeted by a bamboo gate coiled around the company's new Lexus RX Hybrid. Further inside, a concierge desk, men's and women's touch up bar and personalised Oroton race books.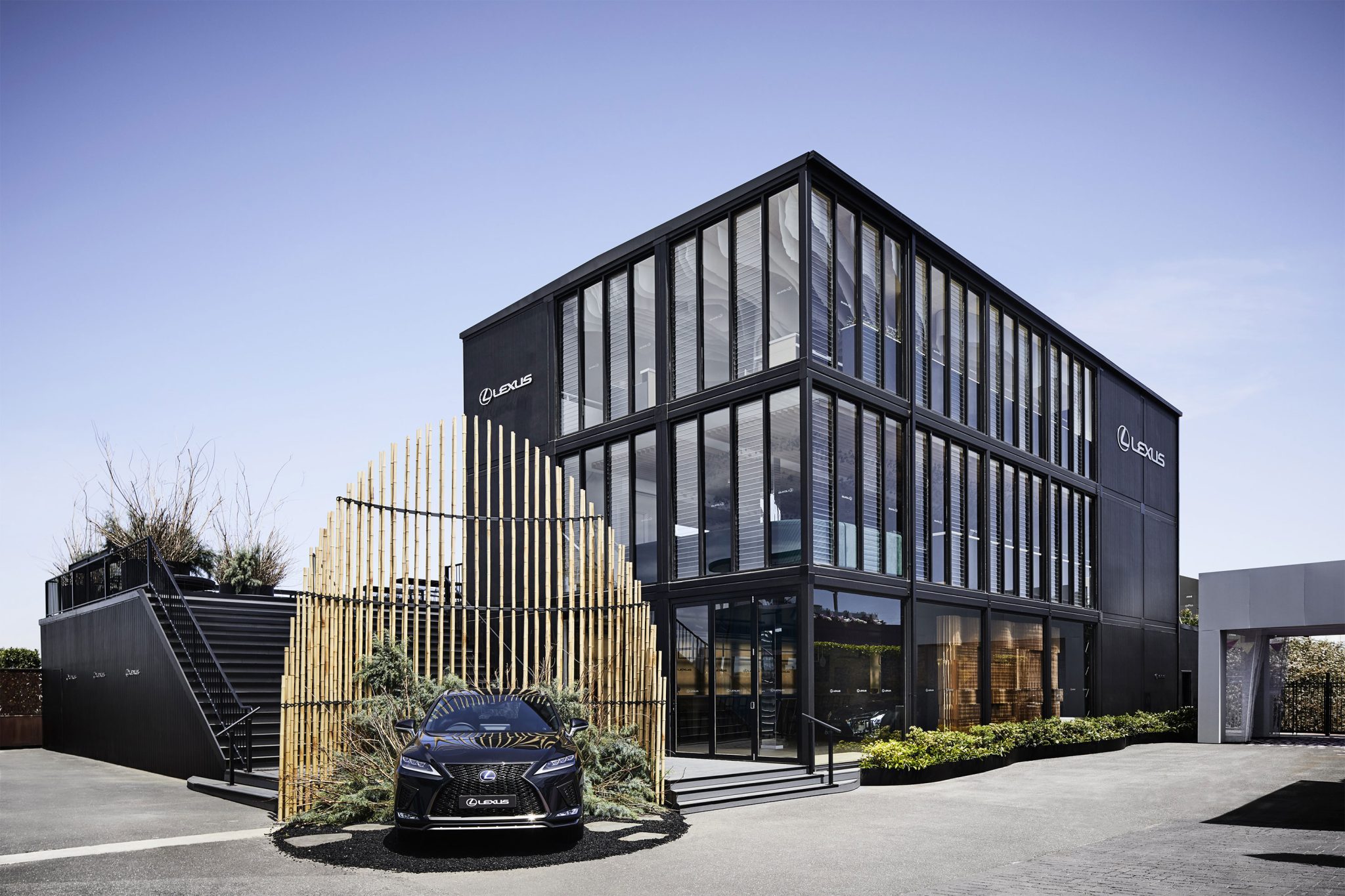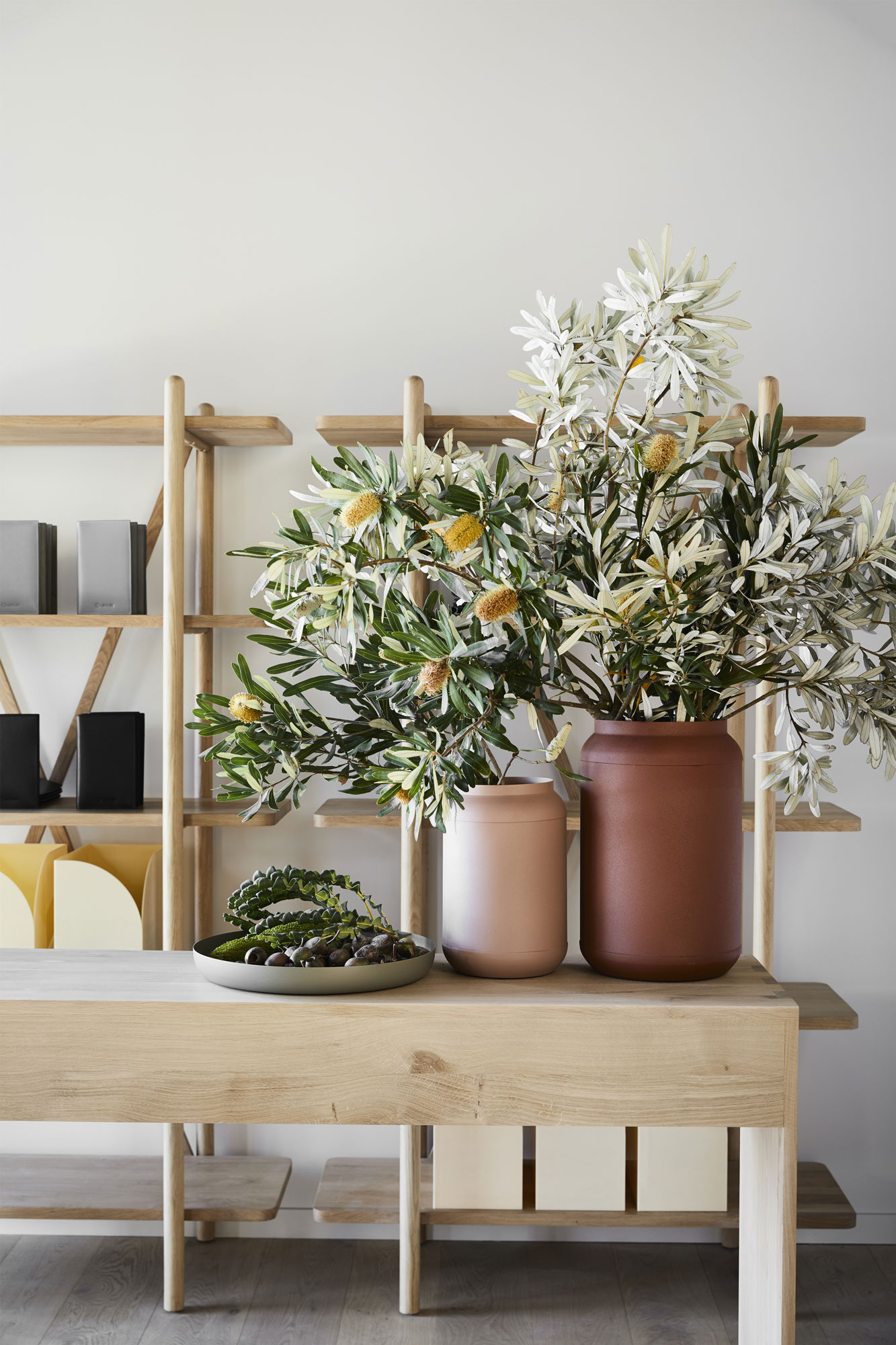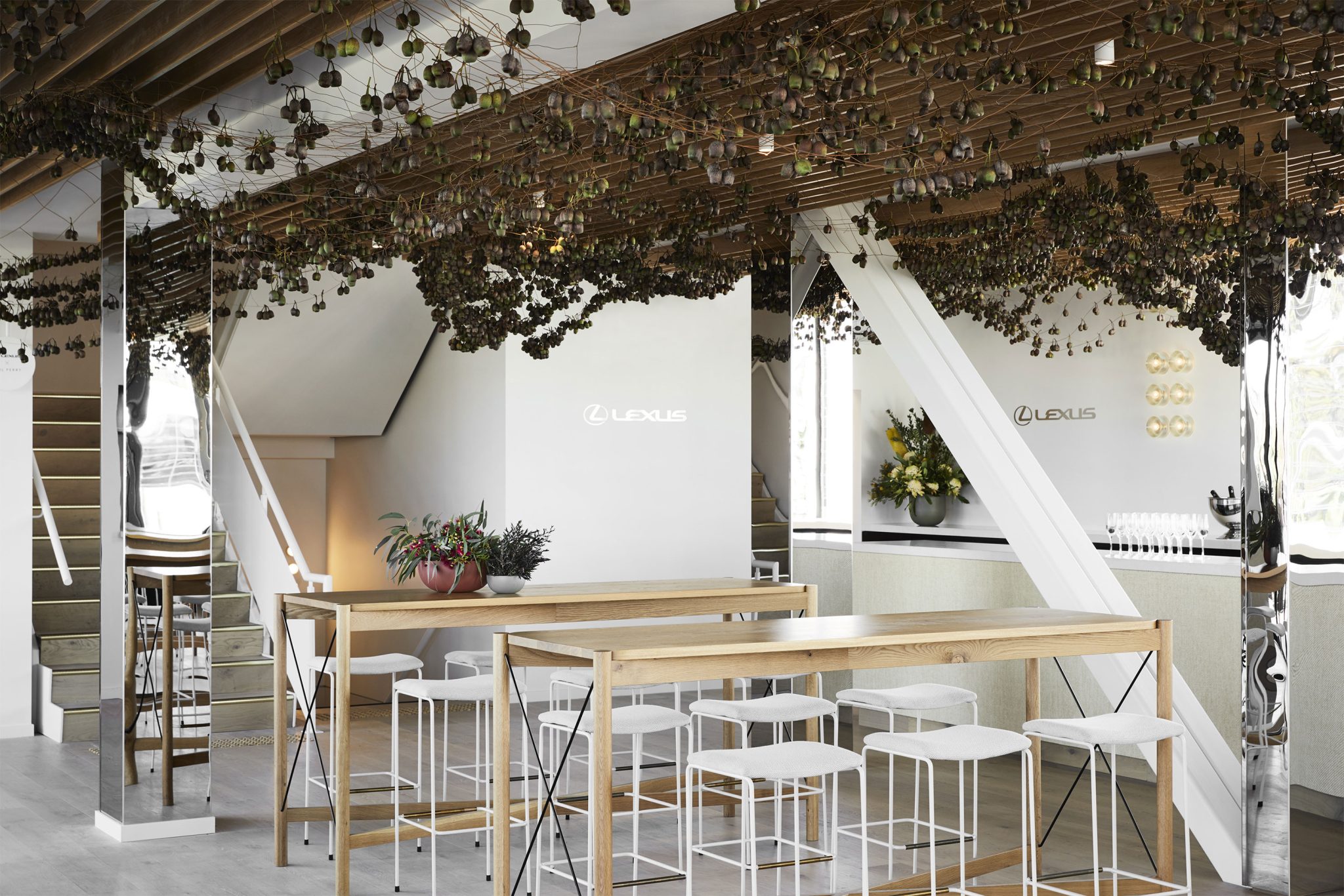 On the second floor, Neil Perry creates bento boxes for guests to enjoy while they peer across the expansive balcony with its uninterrupted views of the racetrack.
But the highlight of this year's pavilion is the third-floor, 90-seater restaurant, where Takada has realised an all-encompassing ceiling installation.
The more than 1km of repurposed linen material is draped across dining room in a pattern that mimics the Australian paperback tree.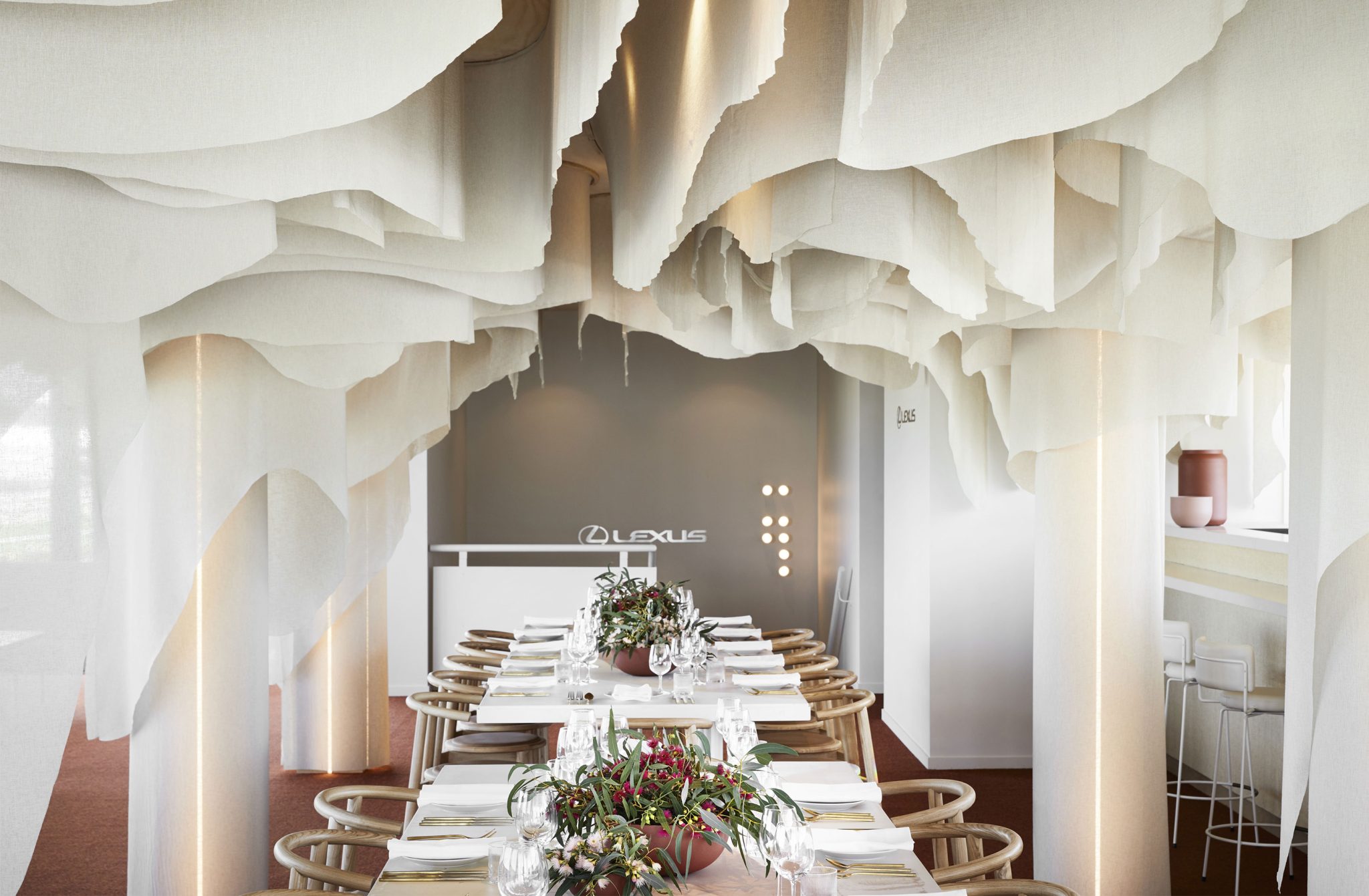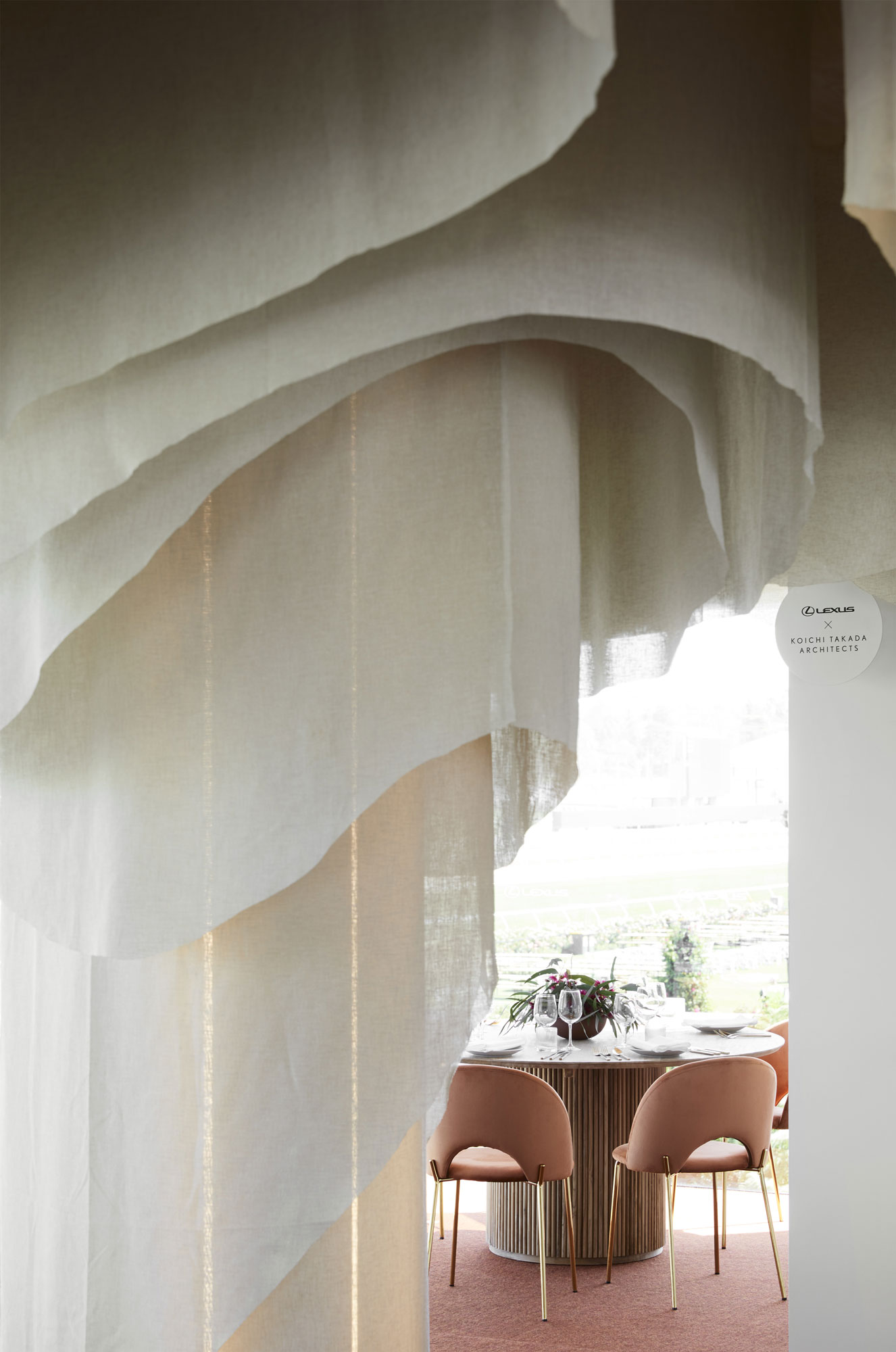 The native theme is continued in the statement centrepieces, designed by Joost Bakker, with the Dandenong Ranges and its forests serving as muse. The hundreds of eucalyptus, melaleuca, cypress and other foliage were sourced less than 100km from Flemington and encapsulate the sustainable and biodegradable design values Bakker is known for.
A self-described "eco-activist", Bakker got his start in the floral industry transforming rubbish into floral arrangements and opened Greenhouse, a sustainable, zero-waste pop-up restaurant at Federation Square in 2008.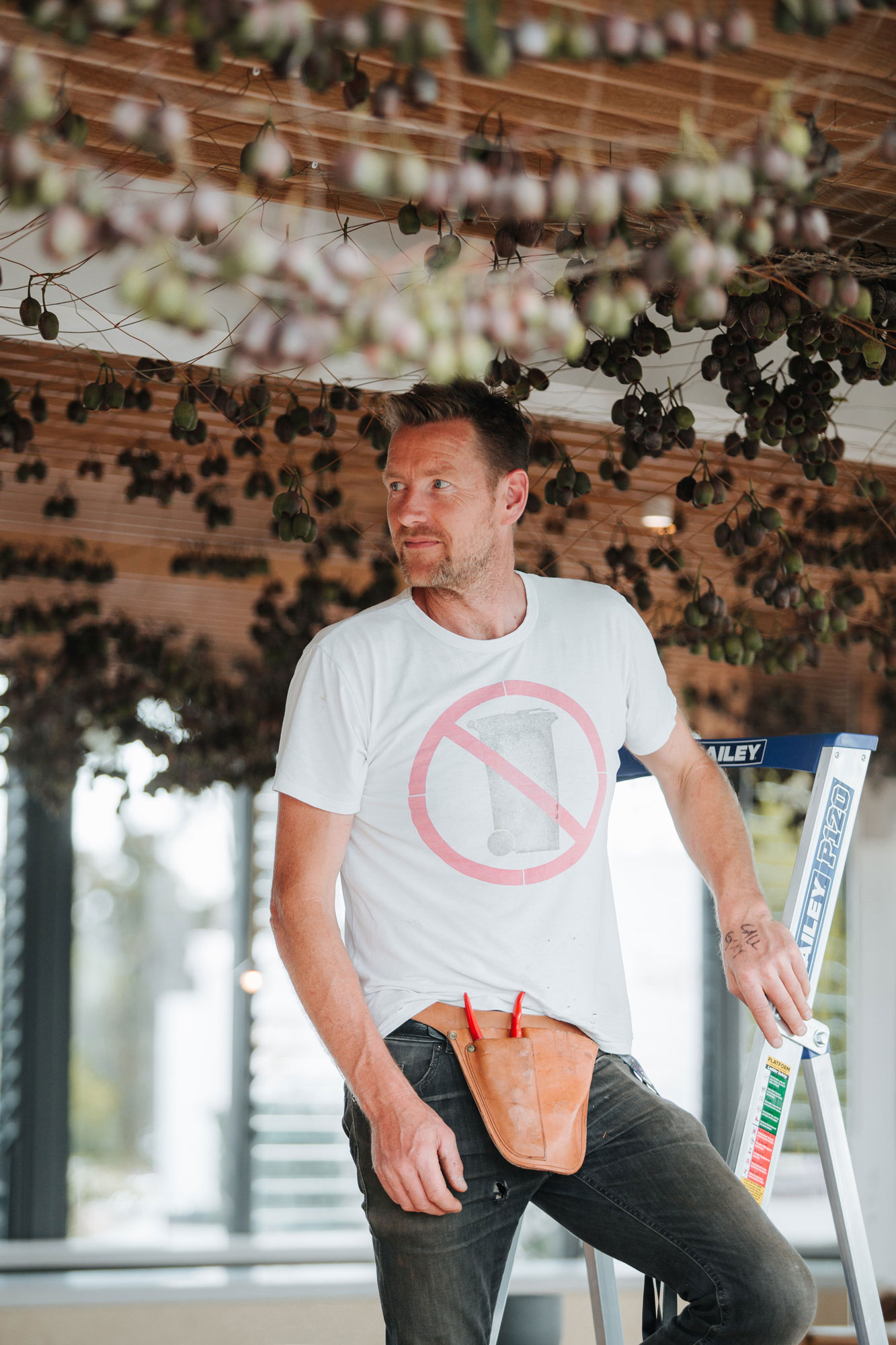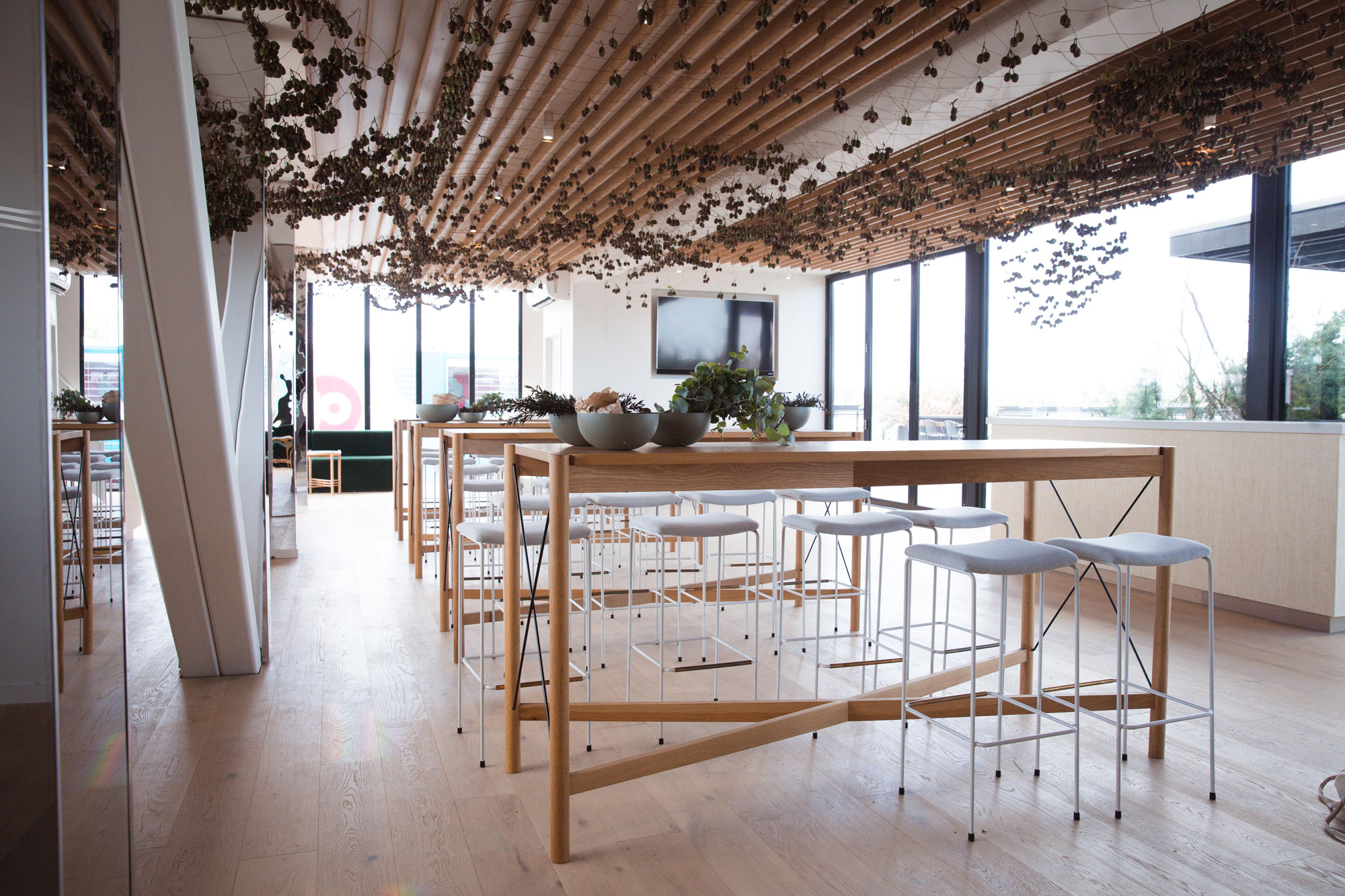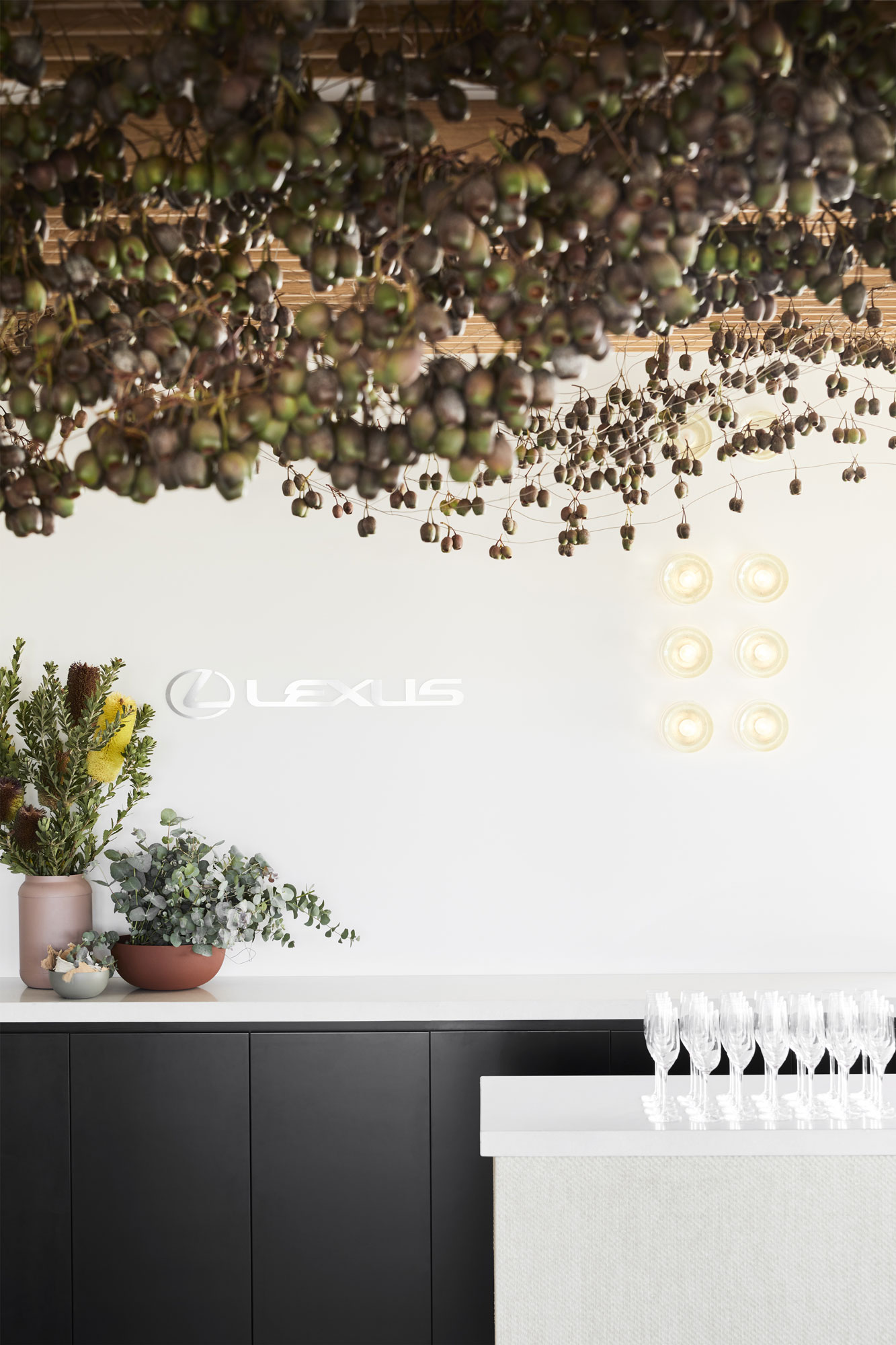 An "homage to all things Australian", the Lexus pavilion combines neutral coloured walls with a rich textural palette and beautiful, natural materials that the company says will be repurposed at the end of the carnival.
"LANDMARK by Lexus is the epitome of the Lexus luxury lifestyle," says Lexus Australian chief executive Scott Thompson.
"We are thrilled to unveil our carefully crafted experience that will be truly unforgettable for our guests throughout the Melbourne Cup Carnival."