Melbourne interior designer and IDEA 2021 judge Brahman Perera brings whimsy and elegance to new Paddington restaurant Ursula's amid a backdrop of bold coloured walls.
Opened in October 2021, chef Phil Wood's first independent restaurant is named after his mother-in-law and features a menu of modern Australian favourites.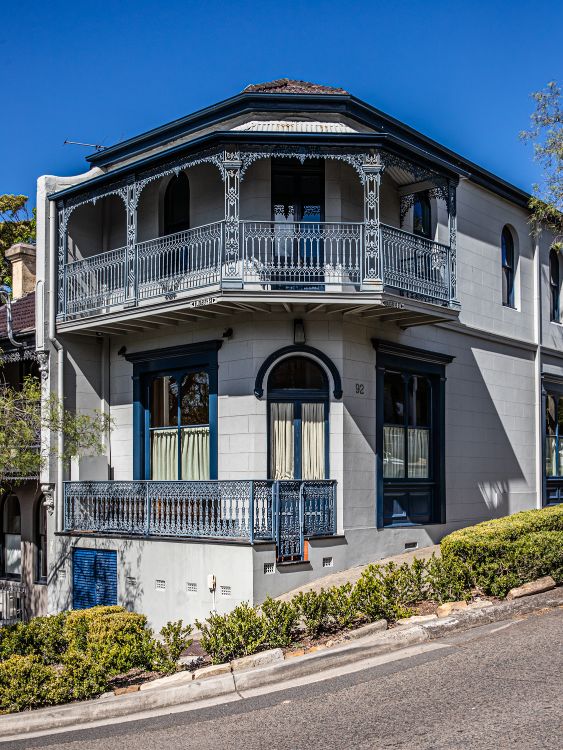 Perera completed the project under the limitations of NSW's COVID-19 restrictions after Woods and his wife snapped up a prized corner block on Paddington's Hargrave Street – formerly home to a bistro from French-born Guillaume Brahimi and the Italian dining institution Darcy's.
With the past front of mind, Perera kept much of the interior's wood panelling, updating it in a more modern dark grey and extending it across custom joinery.
The walls and floors are splashed with rich caramel tones with the goal of creating a "warm and comfortable space".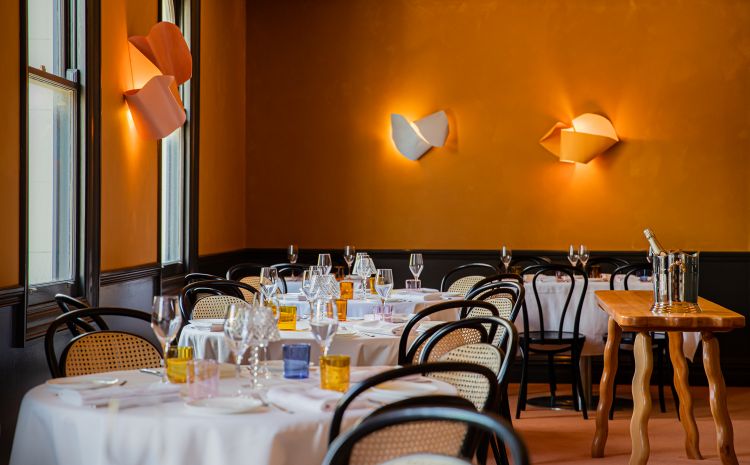 Classic Thonet chairs and crisp white tablecloths dominate the main dining room, while the feature timber pieces scattered throughout the space are by Livio Tobler.
As for the plaster pendants – those were designed by Perera himself – with their "fluted and undulating skirts" casting a sense of movement and theatre over select dining tables.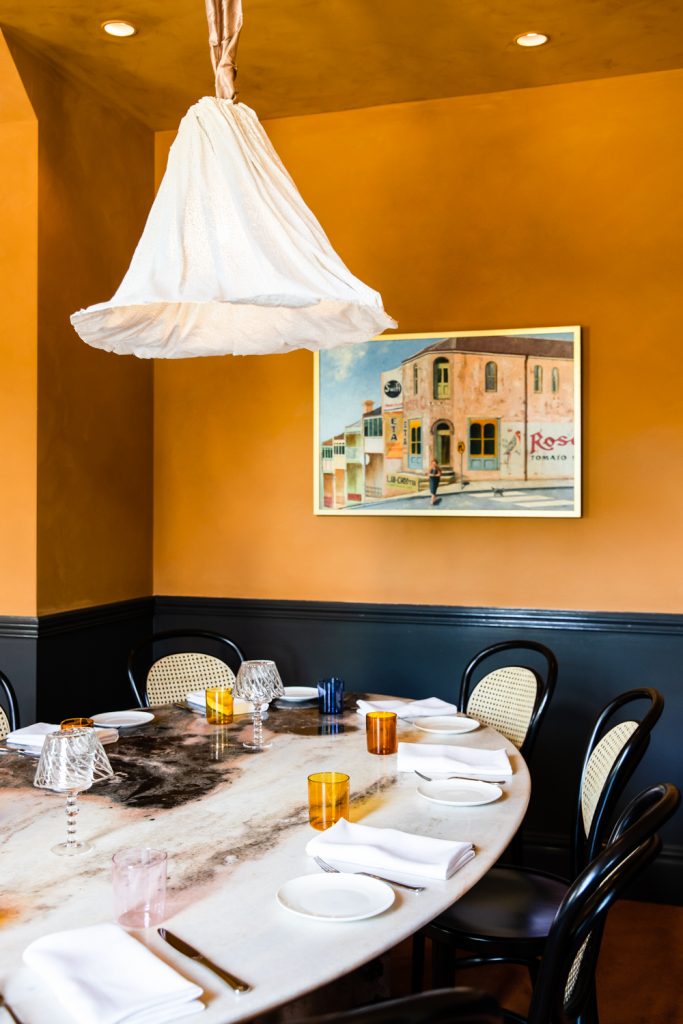 Each pendant is finished by a silk sleeve, which covers their wiring, and mirrors, in a more organic fashion, the folded metal pendants that line the restaurant's walls.
Sculpted by Sydney artist Clementine Maconachie, these pieces "bend and shape" the warm light that spills across Ursula's softly textured walls.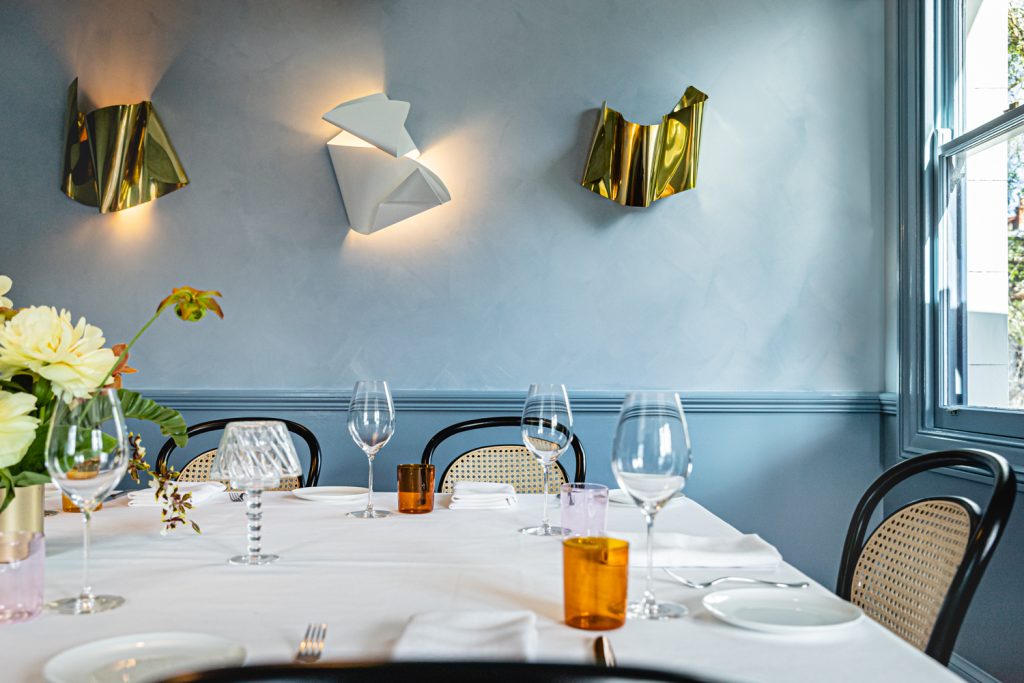 Straying away from the earth tones is the aptly name Blue Room.
Overlooking Paddington and the city, the private dining room is wrapped in soft blue walls with terracotta carpeting and more pendants from Perera and Maconachie.
Oatmeal-coloured linen curtains and a selection of Australian art complete Ursula's, which its owners describe as an "homage to the site's remarkable history of hospitality".
With a Bachelor of Architectural Design and Masters in Architecture from RMIT University, Brahman Perera took a brief detour into fashion design and curation before honing his skills in interior design at Hecker Guthrie and Fiona Lynch. In January 2020, he set up his own eponymous studio in West Melbourne.
Earlier this year, ADR caught up with Perera to discuss his role as a judge for IDEA 2021. The young designer was also featured in a recent piece on the role of diversity in Australian design.
Photography: Nikki To.
The IDEA 2021 winners will be announced in person in Sydney at our annual gala party, scheduled for late February 2022. Subscribe to our newsletter for more updates and IDEA news.
Also in Sydney this month, Mitchell & Eades celebrates togetherness in its pink-hued restaurant Lana.