Article by ADR contributor, Bryan Chung. Above image: crowds gather for the launch of Bibelot. Image credit: Bryan Chung.
The owners of South Melbourne boulangerie Chez Dré have opened their latest venture called Bibelot, a French word meaning 'a small object of rarity, curiosity or desire'.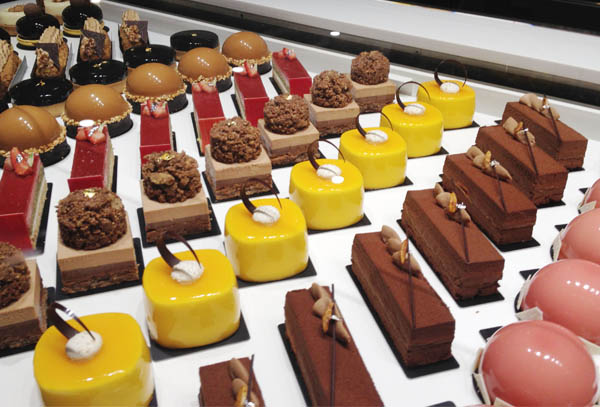 Styled on a French patisserie, the new eatery incorporates an artisanal bakery, gelateria, espresso bar, chocolate shop, high-tea salon and a bookshop all in one. The stunning fit out is designed by Melbourne-based Breathe Architects, whose multi-residential project The Commons took home a string of awards at last year's IDEA. Read our interview with Jeremy McLeod about Breathe's influential Commons project.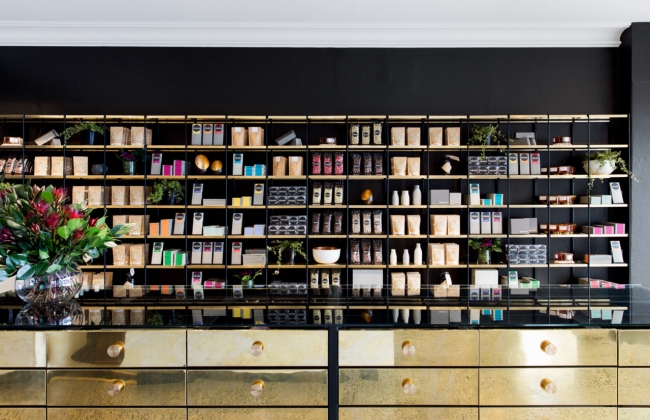 Bibelot's luxurious interior features handcrafted and bespoke elements that pay homage to classic French patisseries. Fabian Scaunich from the Mosaic Republic has created a large art deco inspired, custom designed black and white mosaic for the rear wall, while plush emerald green velvet upholstered banquette seating and armchairs evoke the glamorous feel of the 1920s.  Various flooring materials from recycle timber to terrazzo concrete, have been skilfully used to designate the different areas of the shop.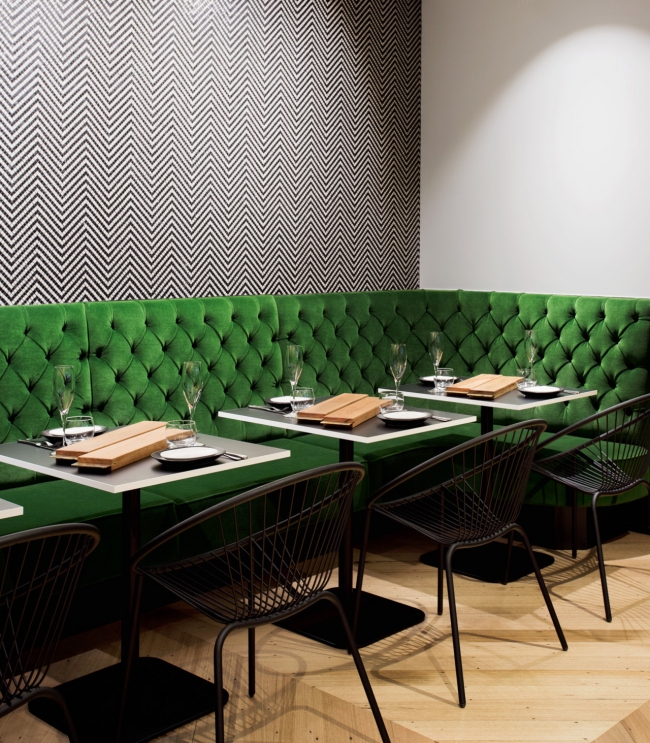 The open plan space accentuates the products on display, and also allows the customers to see how the chocolates are being prepared. From the standing espresso bar customers can watch the chocolatiers whipping up fresh chocolate, or churning ice cream; everything will be made from scratch and baked daily on the premises.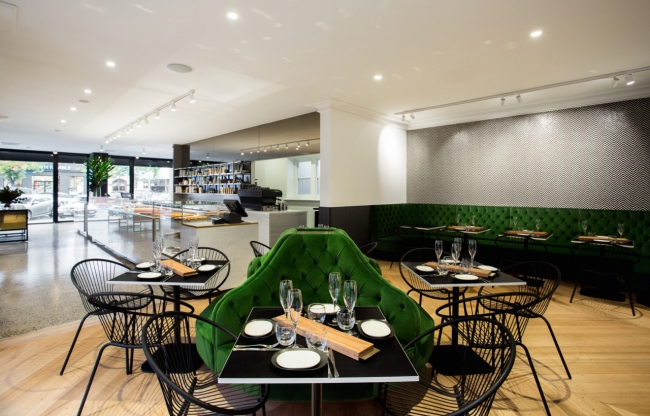 Bibelot has a high-tea salon that seats 26 people, and will open on Saturday May 9, in time for Mother's Day.