The newly opened Sean Connolly at Dubai Opera restaurant has some interesting design influences: the highly irregular shape and scale of the building, architect Alexander &CO's personal interest in 20th-century classic design and the Australian/New Zealand influences of chef Sean Connolly's cooking.
On paper, the mix makes for a confusing blend, but the reality is an interior that exudes a calming, contemporary aesthetic that tips a hat to the ocean.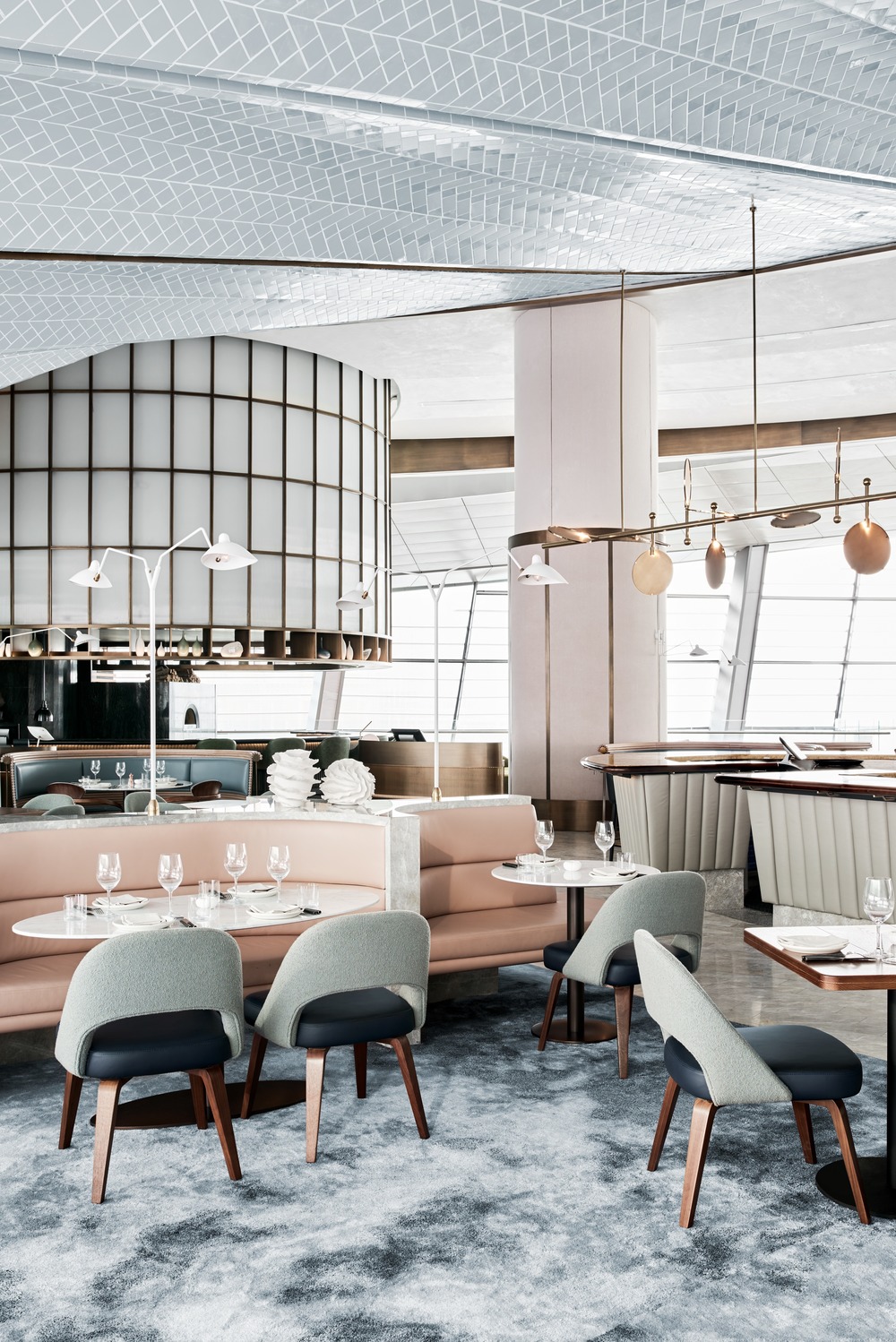 Sean Connolly at Dubai Opera is a 350 person restaurant, bar and courtyard in the heart of bustling Dubai, with direct views of the Burj Khalifa and is the only restaurant in the newly opened Dubai Opera space. The venue includes Raw bar, Fire bar, brasserie, main bar, dining areas, private dining, chefs table, external bar and courtyard and dining areas.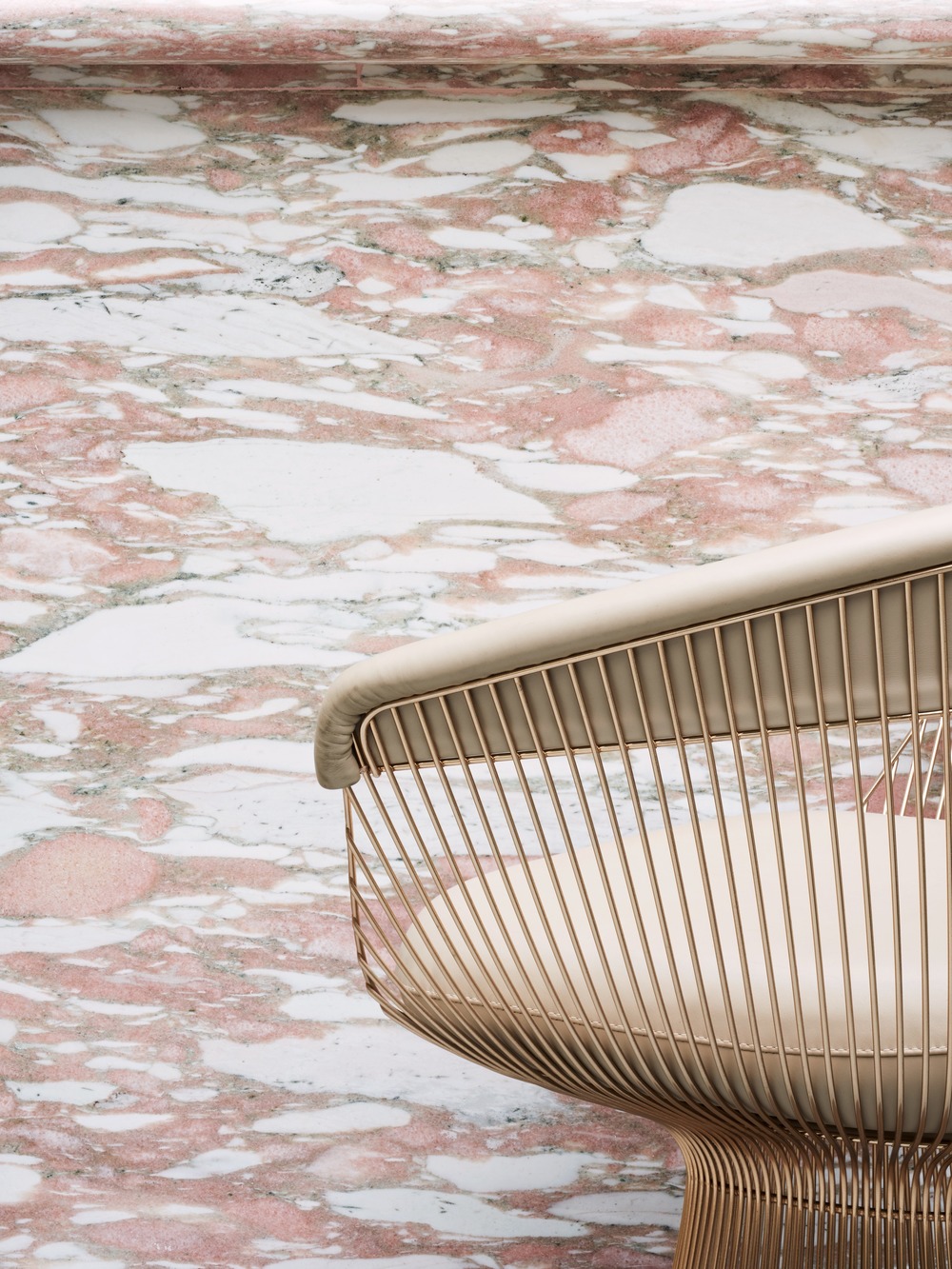 Each design element within the venue explores ideas of the sea, from the oyster with its combination of smooth interior surfaces and textured outer surfaces, to the oceanic tones and colours of corals and pearlescent hues. Vaulted ceiling tiles that reference both the inside of an oyster and the iconic geometries of the Sydney Opera House are jewel like and reflective.
The main spaces are focused upon the central cocktail Pearl Bar, which is constructed from grey leather, walnut timber and yellow marble. The grey marble and pink leather banquettes are reminders of the contrasts of the ocean corals and sea creatures, while the raw and fire bars aim to remind guests of the outer edges of blackened seashells.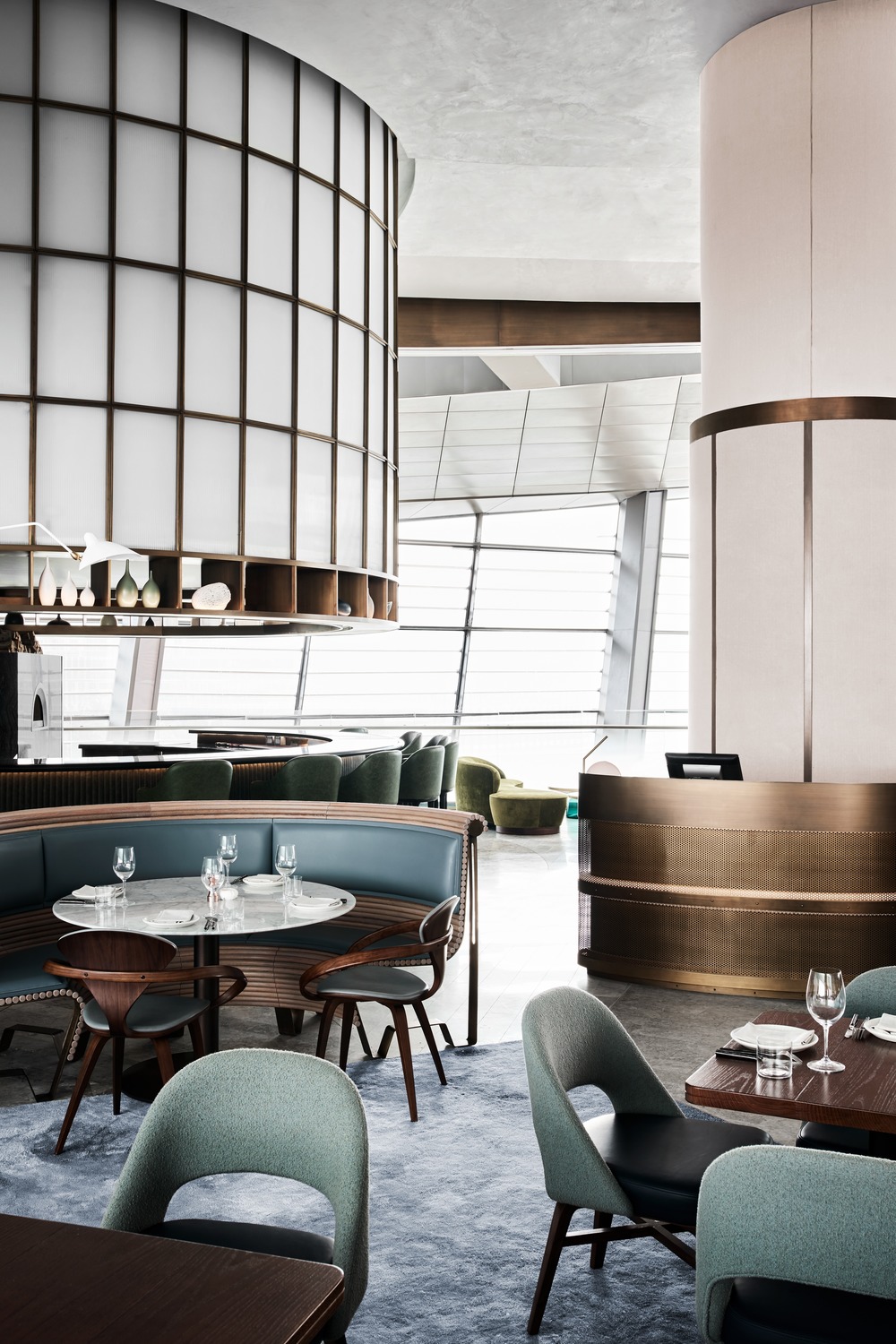 In keeping with the Antipodean theme, artist Jacqui Fink created a custom 6m high Merino Wool hanging artwork as a nod to the tentacles of sea creatures. Similarly, Sydney artist Tracey Deep, known for her floral installations using found and native flora, created three hanging sculptures curated to the oceanic vision. The custom hand made woollen carpet with its blue dappled tones is a depiction of the ocean waters and was custom designed by Alexander &CO for the venue.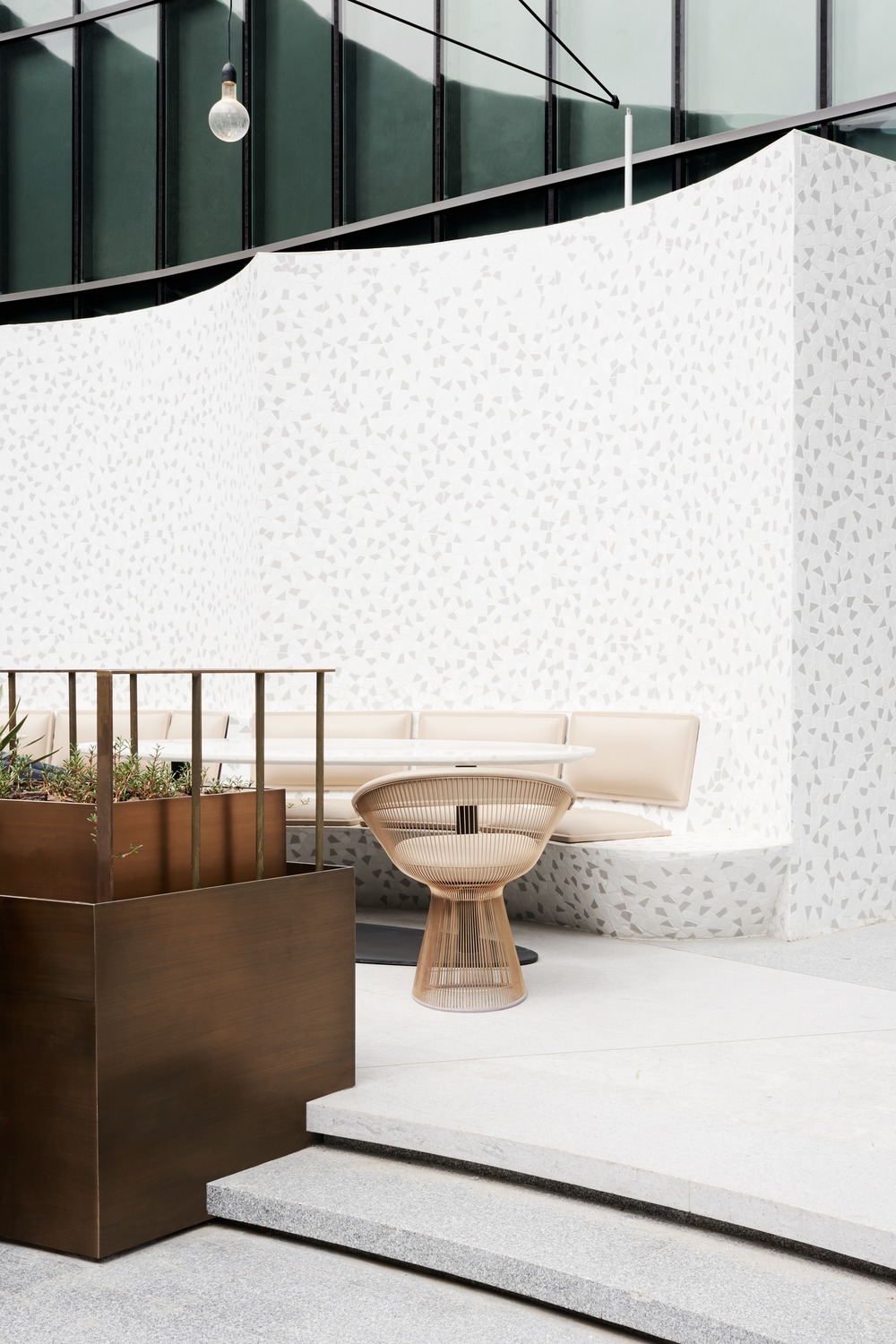 In keeping with the 20th-century design inspiration, classic Serge Mouille lighting has been custom-made in curved white enamel steel and brass finishes.
Photography by Brooke Holm