Set in the grounds of the Hutton Hotel in the home of country music, Nashville, Tennessee, the Analog Music Venue has an energy and moodiness to inspire creativity.
Designed by Dallas-based design firm, Studio 11 Design, the flow of the venue, which opened in December 2017, deliberately encourages a connected and intimate experience, one specific to the musician and artist community.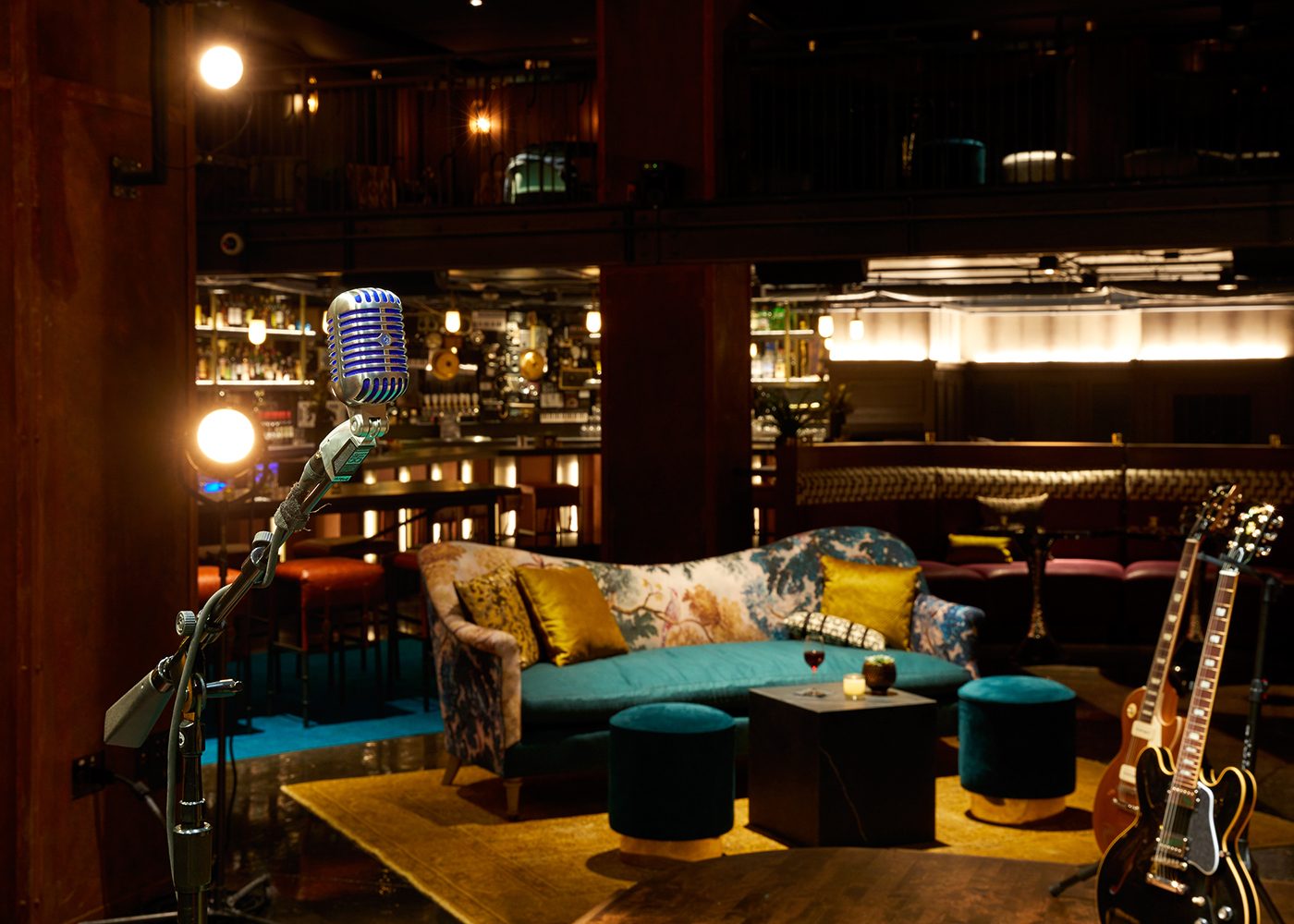 The team, which lead the renovation of the hotel in which the music venue is located, carried through a design scheme that is unique, energetic, and musically inspiring. All of the design selections were chosen to evoke creativity: on the main floor, concert-goers can find comfortable furnishings in the form of red couches with patterned pillows, colourful ottomans, Istanbul-sourced rugs, and small cubed tables.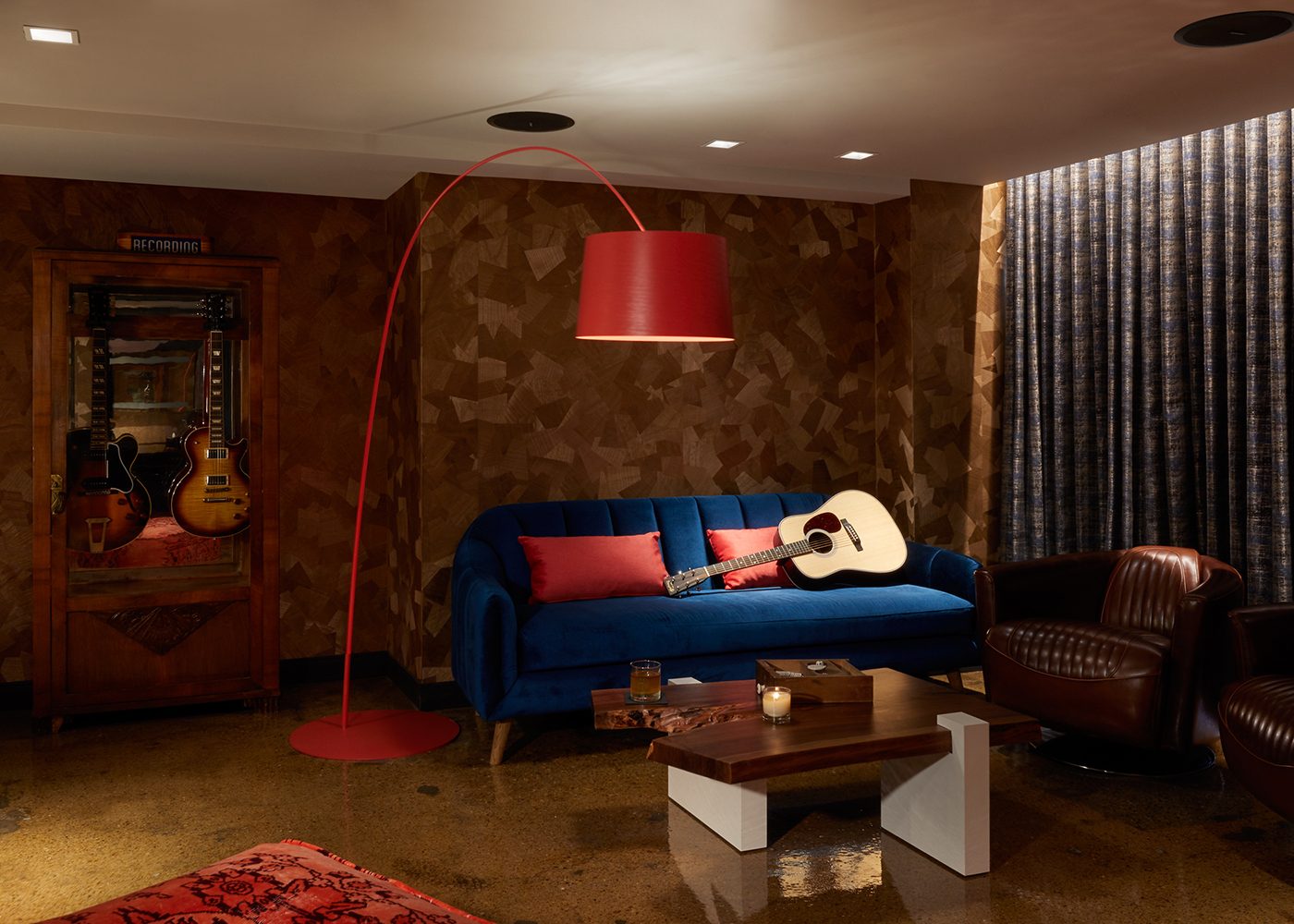 Above, two balcony areas, meant for A-list celebrities and musicians to gather, sit banquettes that overlook the venue's full-service bars. The walls of the bars are covered with analog-era equipment such as turntables, keyboards, and speakers, which were curated by the design firm's in-house team, Lou Verne by Studio 11 Design. Other features include an expansive mural found on the main floor, geometric painter's tape art and carved doors from Bay Island Woodworks that welcome guests at the entrance.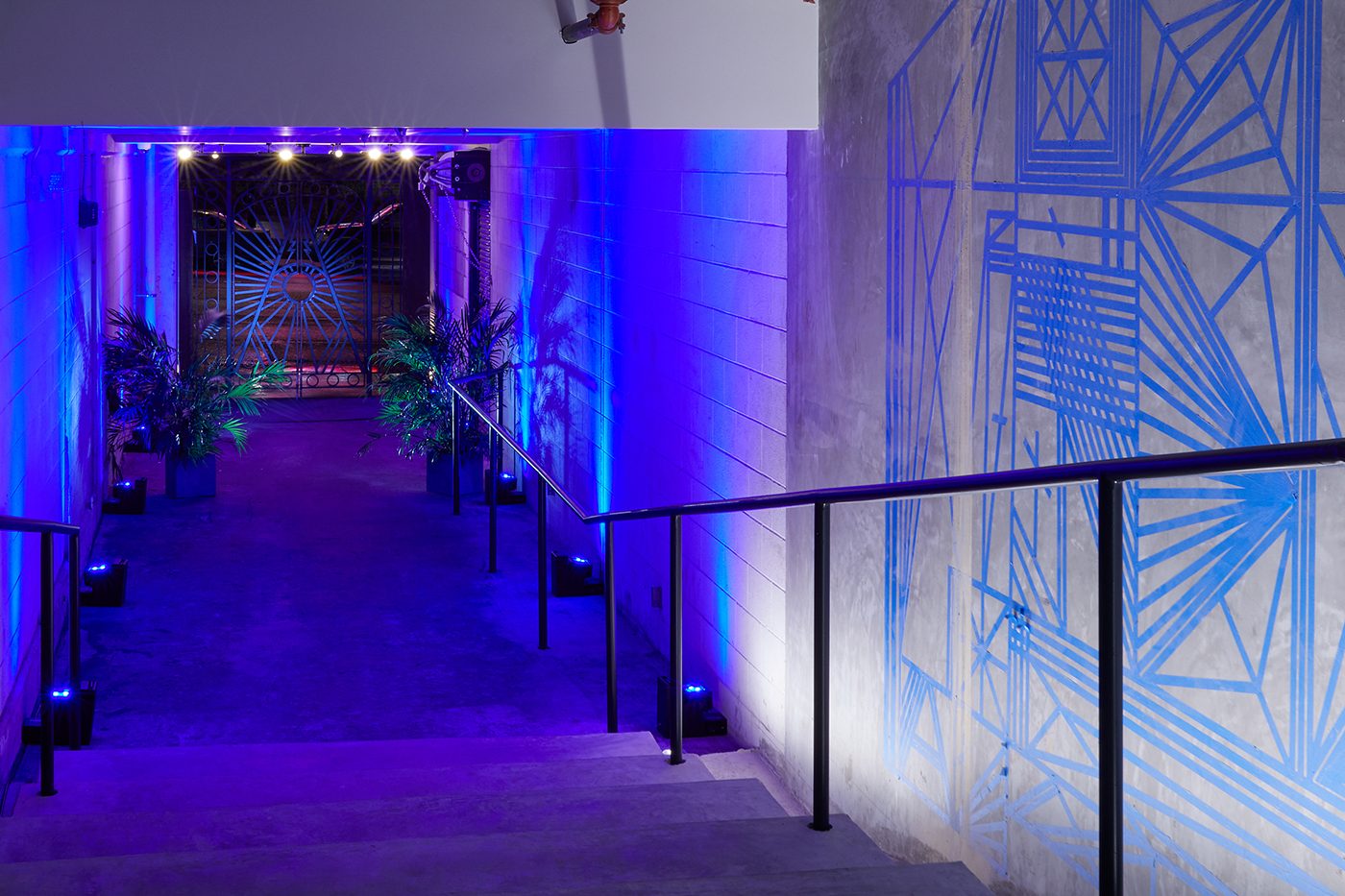 The colour palette of eclectic jewel tones provides energy and moodiness when the lights are lowered for a performer to hit the stage, with the aim of further enlivening the intimate space.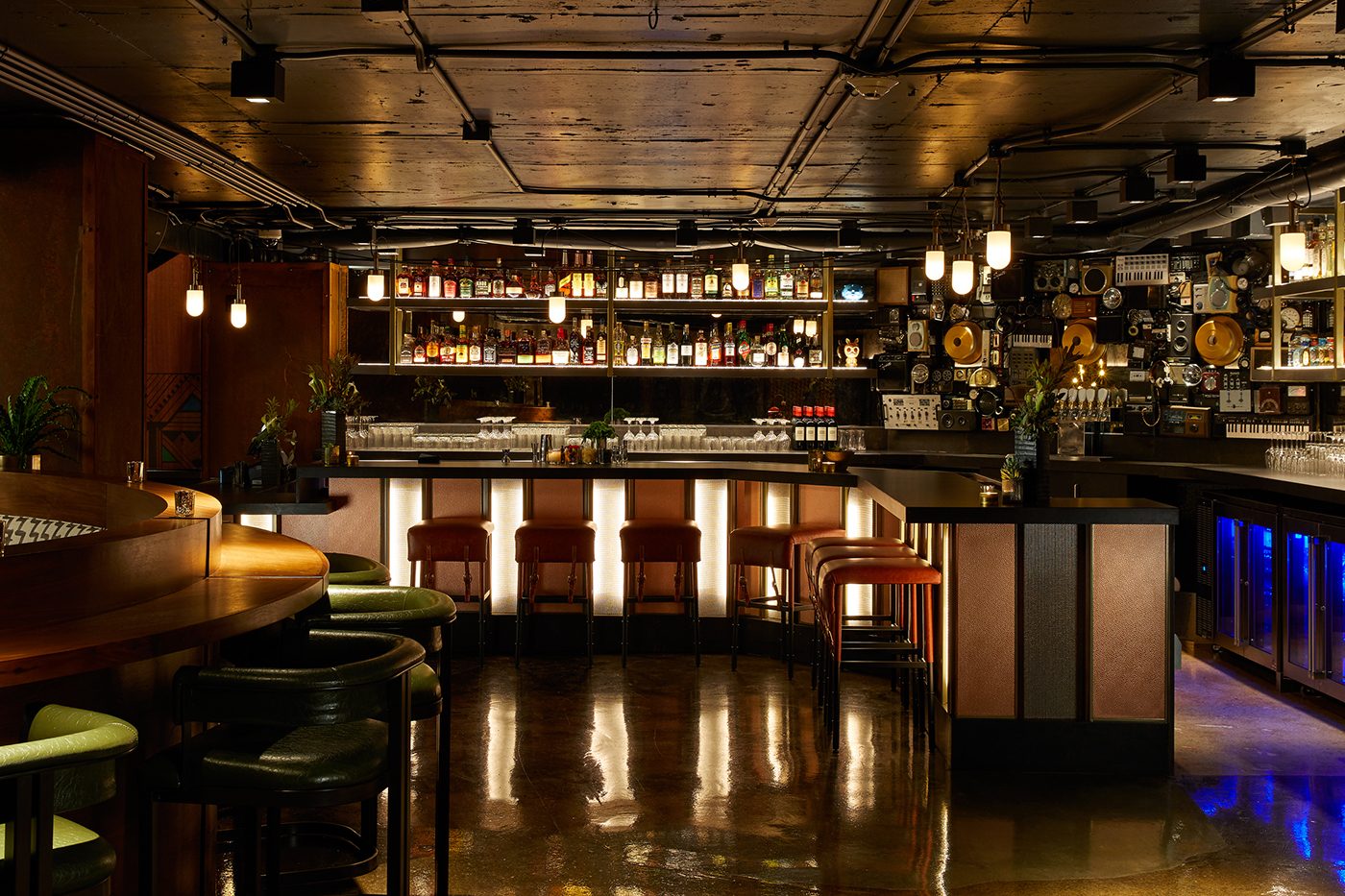 In addition to designing the hotel and music venue, the firm also contrived the Writers' Rooms, two rentable songwriting areas meant to serve as spaces for musicians to get creative amongst leather couches, chairs, Navajo area rugs, and other carefully curated elements.
Photography by Tim Williams