Written by Jan Henderson, Above image by Ed Reeve.
David Rockwell is a powerhouse designer and is this year celebrating a 30-year milestone for his practice, the Rockwell Group. (inside) co-editor Jan Henderson talks with Rockwell to discover the man behind this design juggernaut.
Jan Henderson: How did you come to design?
David Rockwell: For me, the desire to make things and collaborate with others started at an early age. I spent part of my childhood on the Jersey Shore, where I transformed our family's garage for me and my four brothers, over and over, from a fantasy clubhouse, to a haunted house on Halloween, to a black box theatre. My mother, a dancer and choreographer, also ran a community theatre and often cast me in productions. That might have been the first clue that the power of shared experiences in the public realm would be a passion of mine.
JH: You trained as an architect and have since propelled the business to great heights. Tell us about the journey.
DR: My favourite childhood experiences led to my interest in communal environments – places that break the regularity of the grid and always seem to be in a state of flux. When I was a teenager, my family moved to Guadalajara, where I became increasingly aware of how impactful environments can be. The highly energetic marketplace saturated with light and colour, not to mention the incredible sense of spectacle, exposed me to a thrill and vibrancy that stays with me to this day. In college, I majored in architecture at Syracuse University. For my senior thesis, I went off the approved list of buildings and subjects and wrote about Times Square. In some ways, I'm still channelling those early experiences by exploring the messiness, vitality and fluidity of public spaces. After graduating from Syracuse and studying abroad at the Architectural Association in London, I worked as an intern for the lighting designer Roger Morgan. He took me under his wing and made me his assistant draftsman. Working for him helped me realise that I could pursue and combine my passions for architecture and theatre.
You are renowned for your hospitality projects; why this genre?
DR: My first restaurant project was Sushi Zen in New York. It represents the start of my obsession with creating memorable hospitality spaces – an obsession that remains with me to this day. These project types allow us to create opportunities to make emotional connections with people and provide memorable shared experiences. In all of the Rockwell Group's work there is a focus on creating the environments where guests and visitors want to stay and occupy, to connect, share the moment and to return.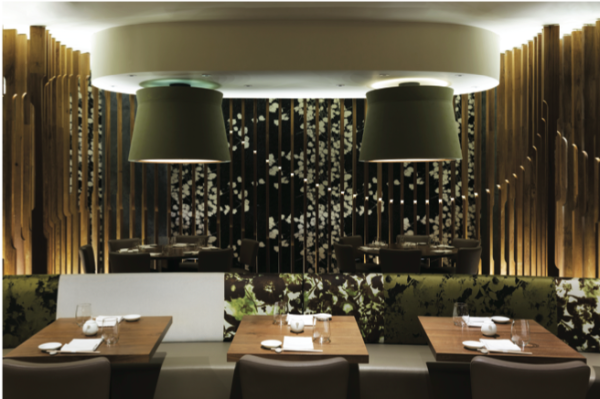 Did you ever envisage that 30 years on you would be heading an organisation of some 250 people and working all over the world?
DR: I founded Rockwell Group to explore my interest in theatre, public spaces and other environments where people can gather and make connections. This passion led to the evolution of our studio. In our studio there's a sense of play and possibility, and a curiosity drives each project. Over the past 30 years, it has been extremely humbling to be able to work on such an amazing range of projects. I feel honoured to have the opportunity to continue to do what I love, and to work with an extraordinary group of designers and architects at my firm.
What are some of your milestone projects and why?
DR: I have been so fortunate to have such a diversity of projects that have been extremely rewarding, from designing the first W Hotel in 1998 to set design for the Academy Awards to JetBlue Terminal 5 at John F Kennedy International Airport. The one project that really kick-started my career was Nobu in 1994 and this has been one of the Rockwell Group's most enduring collaborations. We have designed over 20 Nobu restaurants around the world and recently completed Nobu Hotels in Las Vegas and Manila.
Do you have a favourite project? What makes this special?
DR: The TED theatre has probably been our most challenging to date (which makes it one of my favourites!). It is a project we always dreamed about doing – a portable and reusable structure with the power and impact of a permanent building. TED secured the 45,000-square feet (4200-square metre) main ballroom in the Vancouver Convention Centre as the venue, but it didn't have a theatre. So, we conceived a temporary theatre that could be installed within the ballroom in under a week, dismantled in a few days, and reinstalled annually.
Another project extremely close to my heart is Imagination Playground. The first permanent Imagination Playground opened in Lower Manhattan in July 2010, and since then has bloomed into an amazing initiative across the globe. We developed portable versions of the playground that have made our free play concept accessible to children and communities everywhere. The project has grown in ways I never expected.
What about the other work?
DR: Rockwell Group strives to constantly explore new ideas and project types, from museum exhibitions and hospitals to offices and playgrounds. We're incredibly lucky to have such a diverse and interesting range of work. This allows us to constantly evolve and push the boundaries of our practice.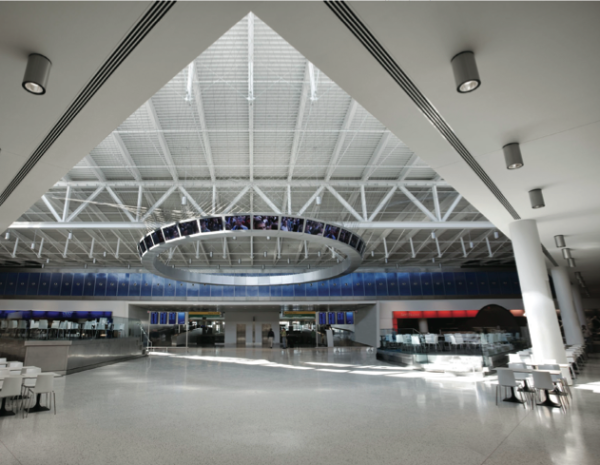 What excites you about design?
DR: Every opportunity to make something better in the world or designing something that brings delight excites me. Design is a language that can both communicate and connect people with their environment and with each other. Design can make life better.
This year the Rockwell Group celebrates 30 years. What's next for the company?
DR: In the future, I hope we continue to experiment and discover opportunities to invent new project types. It was incredible to design the first NeueHouse in New York, a concept in shared workspaces for creative entrepreneurs. We were able to redefine what the 'office' experience is by looking to successful hospitality models. Currently, we're continuing this 'mash-up' of work and social spaces and working on expansions to Los Angeles and London.
This article appears in (inside) 88 – the IDEA Shortlist issue, which is available in newsagents nationally and via Google Play and Zinio.