Australian Design Review's 30UNDER30 program provides mentorship and career development in the architecture and design industry, bringing together game-changers, industry leaders, practice founders, product manufacturers, suppliers and sponsors to highlight and empower young architects and innovators of the future.
In celebration of the new ADR 30UNDER30 Architects and Innovators of the Built World stream, ADR caught up with the alumni from the Interior and Product Design stream to discover what they thought about the program.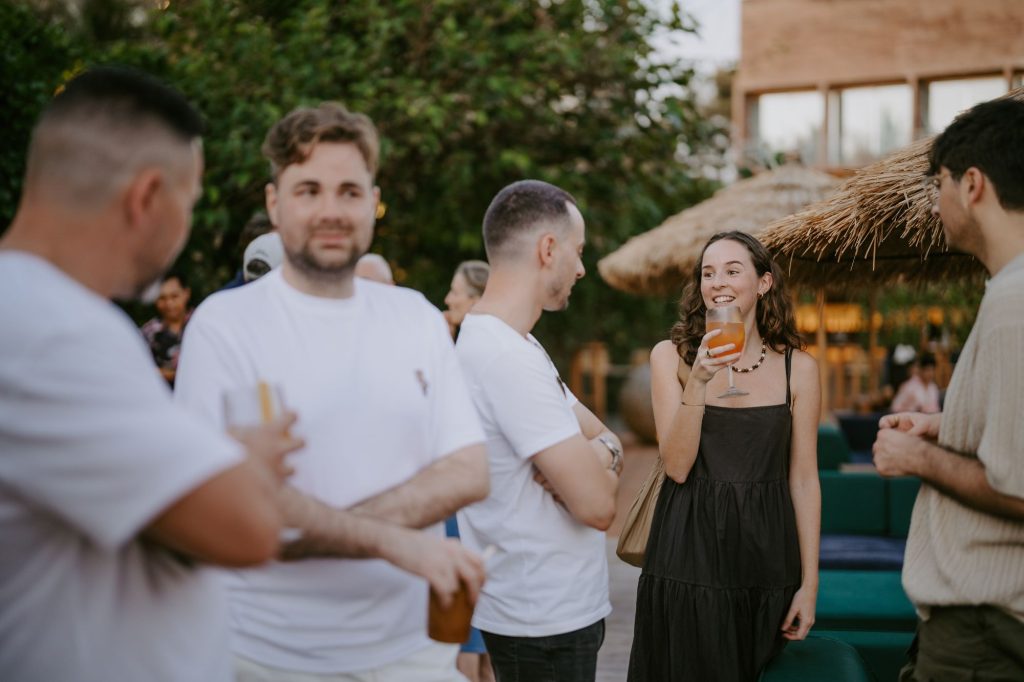 A sudden career in design arose from connecting with family heritage for Monica Colla, now an established associate interior designer at BVN in Sydney. Monica has also kick-started FORME STUDIO with her partner, and reflects on her rewarding program experience that provided cross-disciplinary connections.
Australian Design Review: How did you first discover your love for design?
Monica Colla: It's hard to say exactly when I first discovered my love for design. I guess it's something I've always been drawn to from a young age but may not have necessarily understood it in detail until I began studying it formally at university.
I never really expected to begin a career in interior design but a trip to Italy, post-high school, allowed me to reconnect with my family's culture and history. The rich visual and cultural experience I had overseas galvanised me to take up a Bachelor of Interior Architecture at University of Technology Sydney.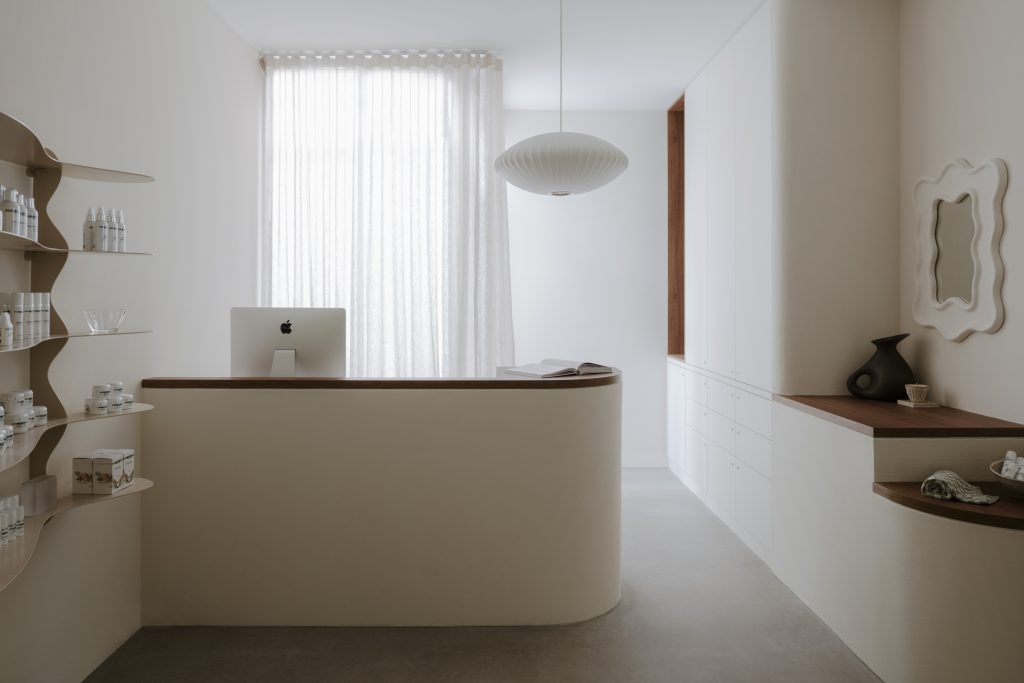 I had some incredibly inspiring and supportive mentors during my degree that opened up my mind to the possibilities of what design could be. I loved being exposed to the history of design through these mentors, learning not just about spaces, places and objects but also the socio-cultural value that drove the ideas behind the work. The pursuit of an aesthetic outcome with a creative problem to solve is what I find so engaging.
I feel as though I'm constantly discovering a deeper love for design as I continue to grow and work within this field of art, but also through meeting people who share this passion too. And, to keep it real, sometimes it makes me want to pull my hair out… but at the end of the day, it's also deeply satisfying to see an idea in your head spring to life.
ADR: You started as a graduate with BVN in 2019. How do you feel that your career has developed since?
Monica Colla: I was very fortunate to have received a job opportunity at BVN immediately after I finished my university degree – shout out to the tutors in my final year of university who encouraged me to apply!
BVN has been a fantastic studio to kick off my career as a fresh graduate with zero experience. They have an incredible support network of mentors from all areas of experience and expertise, as well as the tools and systems in place to help you learn, grow and develop your skills and knowledge in practice. Being a large studio, I've also had the ability to work across various typologies in my earlier years and get an idea of what areas of design I'm interested in as well as understand my strengths as a designer.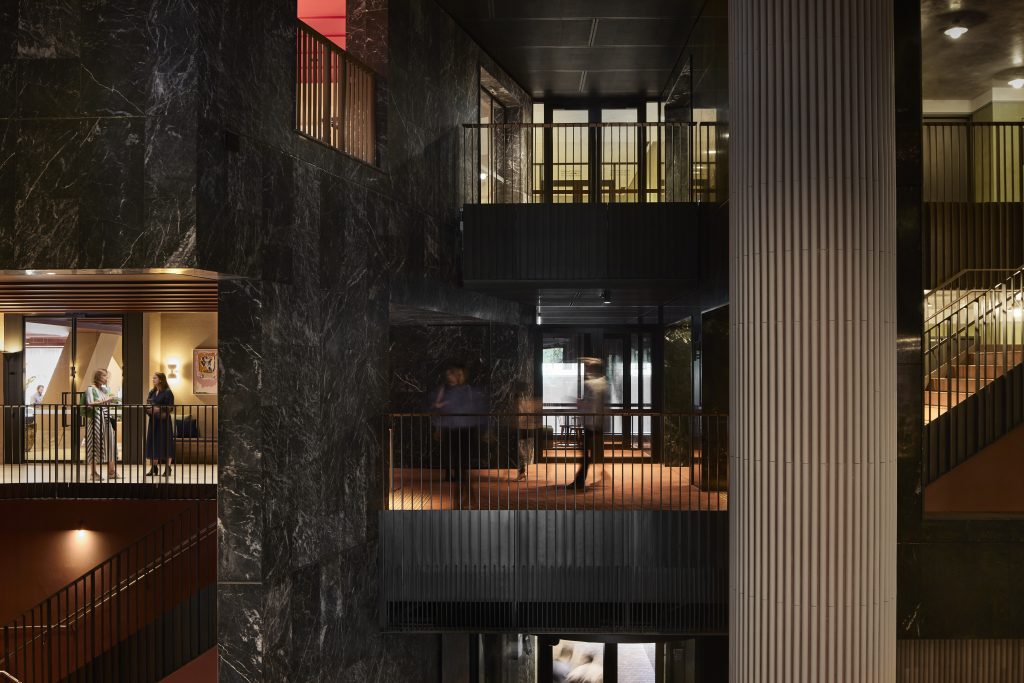 ADR: How do you feel Australian Design Review's 30UNDER30 program developed your connection to the design industry?
Monica Colla: This program has provided a rare opportunity to meet and build relationships with various peers in the industry (from both interiors and product/industrial design) who are at a similar stage of life. Not to mention, also being able to connect with an inspiring group of mentors who are leading the industry today.
When else are you going to be given the opportunity to make this connection? Unless you know someone, who knows someone, who knows someone.
If there's one thing I've learnt from this career, it is definitely the importance of putting yourself out there and building relationships with your peers. Being involved in the program has really accelerated my connection to the industry at a wider level and allowed me to get to know others in different design disciplines. I'm so excited and curious to see how these relationships will unfold in the future, and am looking forward to supporting each other's career developments over the years. Who knows, maybe some of us will collaborate together at some stage!
ADR: In what ways did you find the program differed from other industry events that you have engaged with?
Monica Colla: It can be hard to connect and meet people outside of your immediate circle of colleagues and university peers. The 30UNDER30 program creates a point of difference to other industry events because the purpose of the event is to create a safe and supportive space for people to be vulnerable and get to know each other. The program has made such a huge difference in expanding my industry connection. I feel confident that at the next industry event I'll be able to expand my network further through the relationships I have recently built. I also feel as though these industry events will become less daunting to attend alone!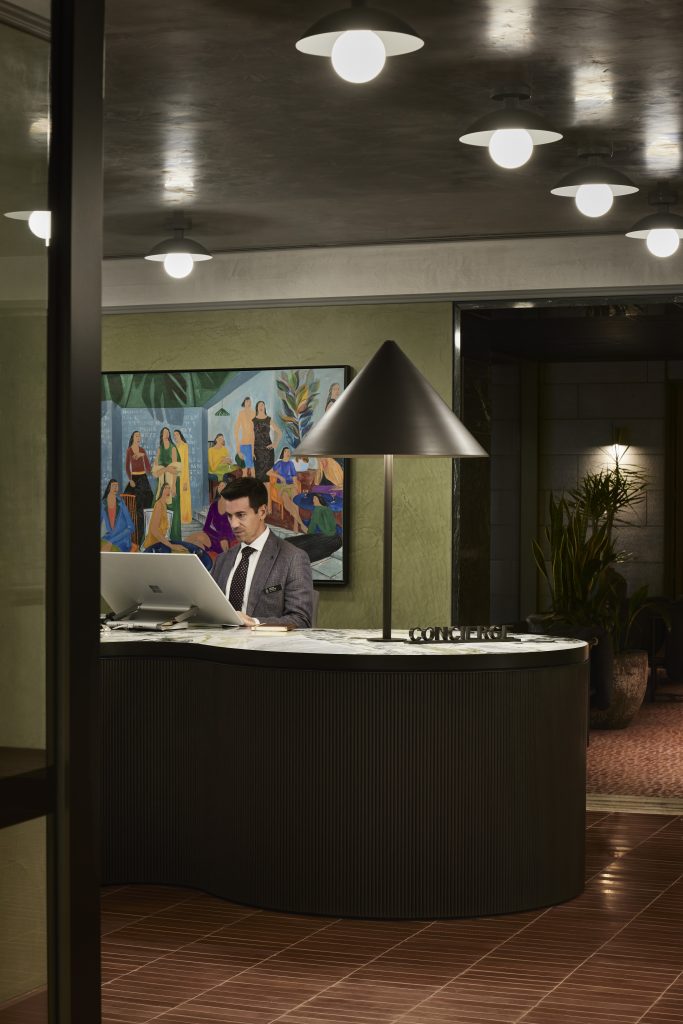 ADR: What stands out from your experience at Potato Head in Bali?
Monica Colla: The retreat at Potato Head in Bali was very much the reset that I didn't realise I needed. The relaxation aspect of the trip really highlighted the importance of rest and self-care when it comes to high-performance leadership and managing stress in an extremely demanding industry. To be able to reset, practice and establish self-care rituals facilitated through the hotel and program really amplified the entire experience. I thoroughly enjoyed the sessions hosted by both Tegan Wallis and the mentors – I wished we had another day to delve into the discussions deeper!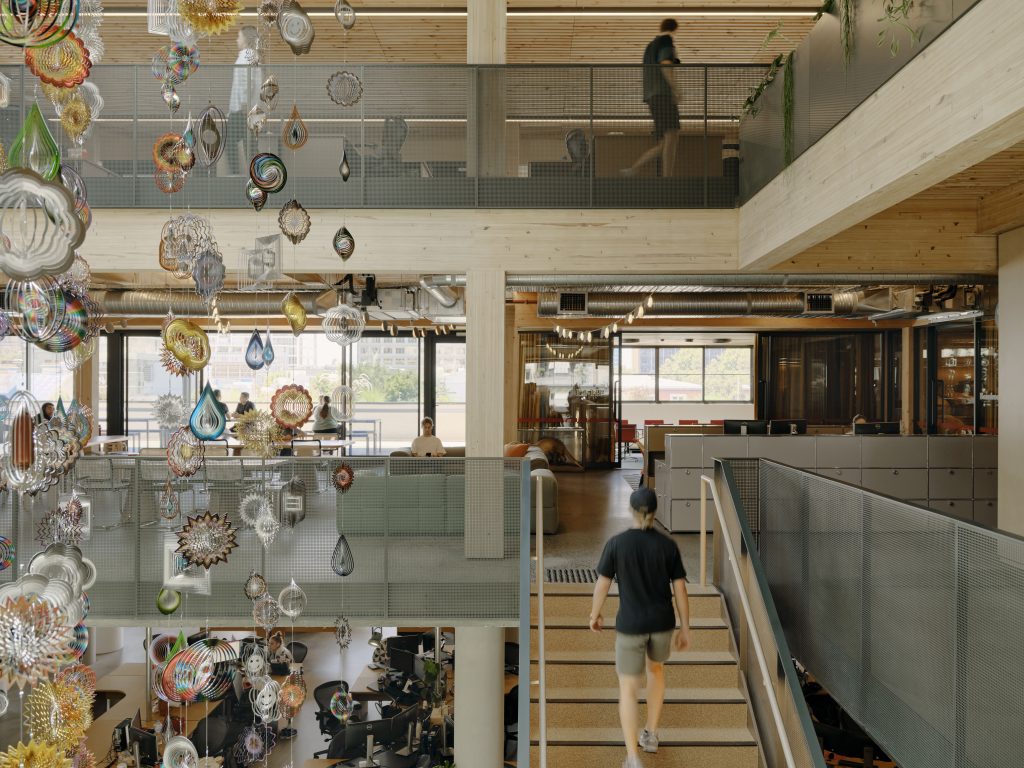 ADR: What exciting things are you working on for the rest of 2023? And, is there a particular project that you're most passionate about?
Monica Colla: A project I'm most passionate about at this point of time is currently under the works and I don't want to reveal too much. But in essence my partner and I are working together on a very exciting furniture project in collaboration with some incredibly talented fabricators. We're currently in the prototyping phase and cannot wait to share the final product later this year. Watch this space!
Australian Design Review 30UNDER30 Architects and Innovators of the Built World stream is brought to you by major sponsor Neolith, alongside Miele and Tongue & Groove.

The program is supported by practice partners BVN, HDR INC, SJB, Richard Stanisich, Williams Burton Leopardi, and Billard Leece Partnership.
Check out the program here!