a2 Milk isn't your average milk company. With a more modern take on its approach to wellness, the company desired a space that reflected its forward-thinking and global presence.
With an end of lease prompting the opportunity for an office relocation and a fresh new look, a2 came to us with the challenge of creating a space that not only celebrated the brand's essence but showcased to visitors the unique story and purpose behind the brand.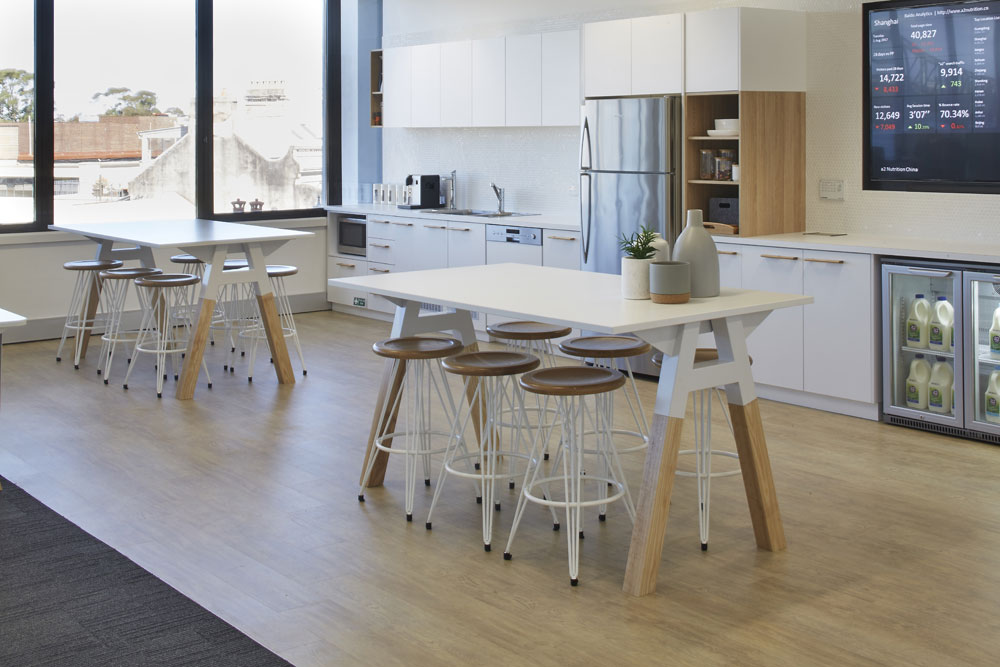 By using strong branding throughout, including glazing treatments, 3D signage at the entrance and supersized brand icons, our intention was to impress visitors from the moment they entered the space. The purpose of the interior is to cater for an enthusiastic and engaged team, while giving the office a vibrant ambience that visitors and staff feel excited to visit.
To achieve this, careful planning throughout allowed all staff to feel connected and part of a collaborative space. Glass windows wrap around the entirety of the office, maximising harbour views so that every staff member has a line of sight, exposing them to the incredible views and array of natural light. With the company motto stating 'believe in better', the signage proudly adorns the reception area, encouraging a positive and united vibe to flourish throughout the office.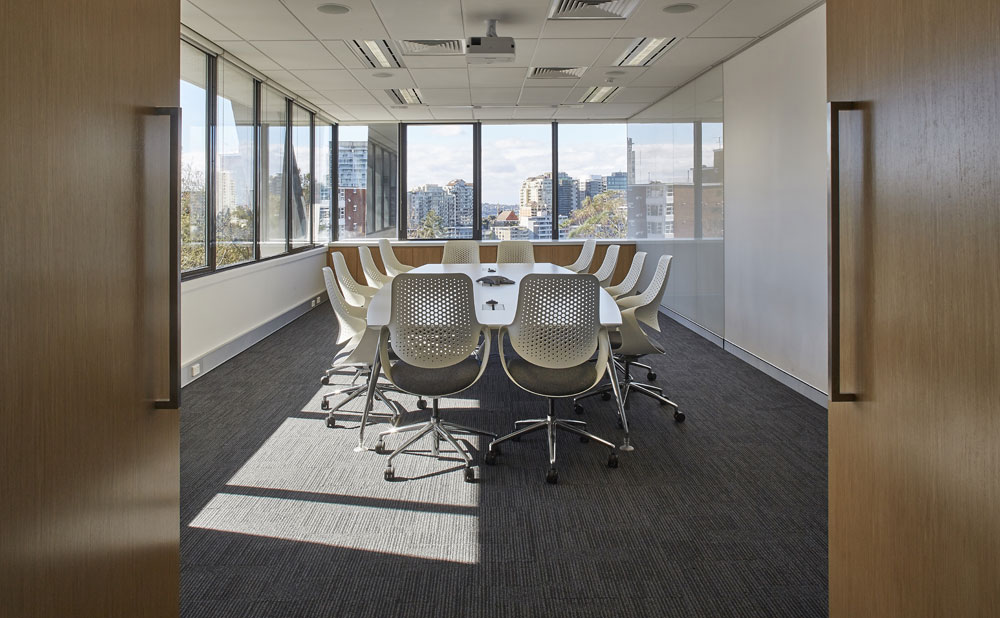 To ignite a sense of participation and sociability, integrated AV meeting and breakout spaces have been created to encourage staff to not only take a break but to socialise with other team members. A screen acts as a status board with live updates that can be viewed from the main work area to keep staff members up to date but to also make them feel proud of who they are working for and what they are achieving.
The colour palette is clean, fresh and flawlessly simple. With a restrained sense of elegance using whites, pastel blues, greenery and natural light timber colours, the look is effortlessly modern, much like the a2 brand itself.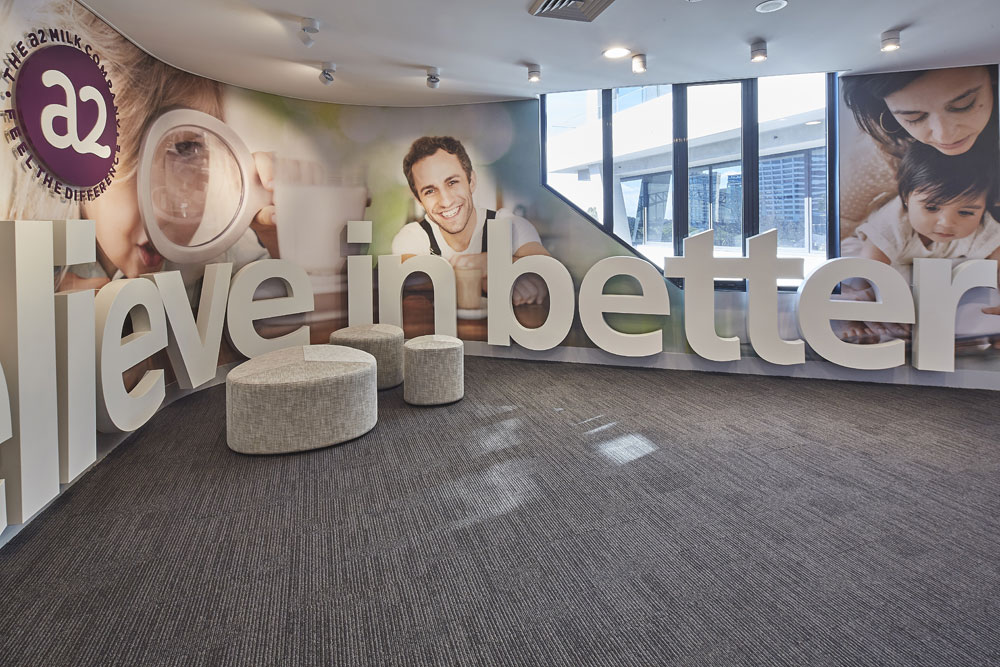 The large-scale graphics in the reception area are offset beautifully by the crisp white paint and timber finishes. Subtle details are included throughout, such as penny round tiles for the kitchen splashback and white decals on the glass meetings rooms, which tie the nature-inspired theme together.
With a strong focus on making lives better with its product, the a2 office now also reflects the company's ethos perfectly. Also making the lives of the staff better too.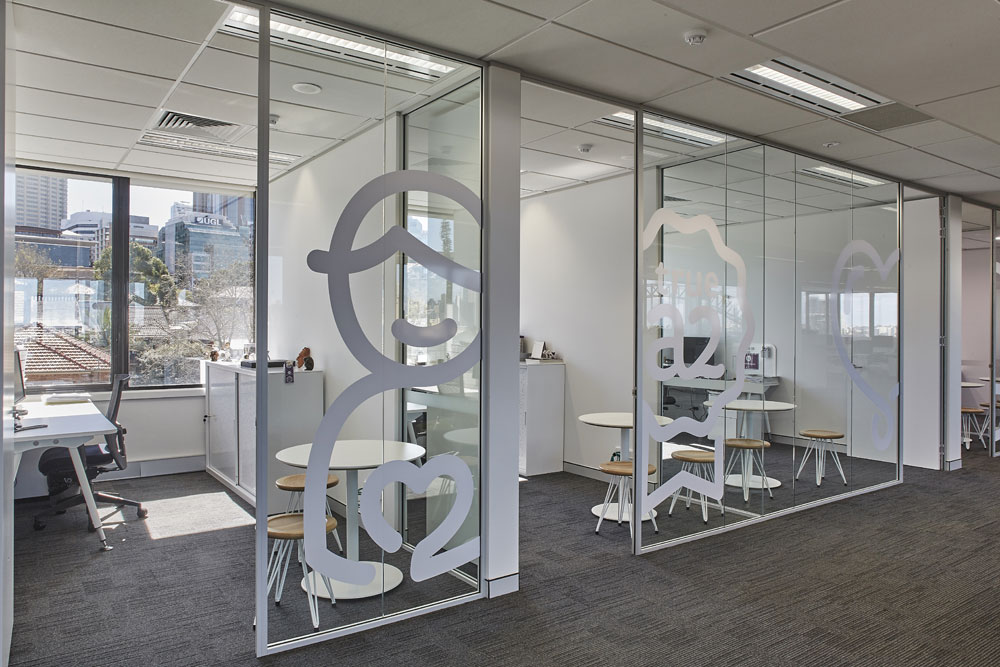 Photography by Tyrone Branigan.