Viet Town is the latest addition to the crowded variety of restaurants in Sydney's Chinatown.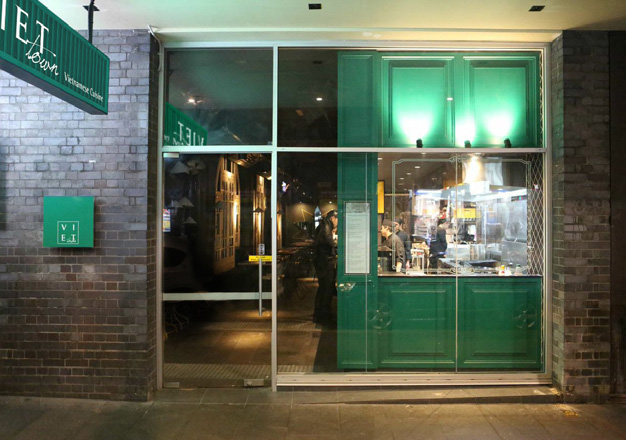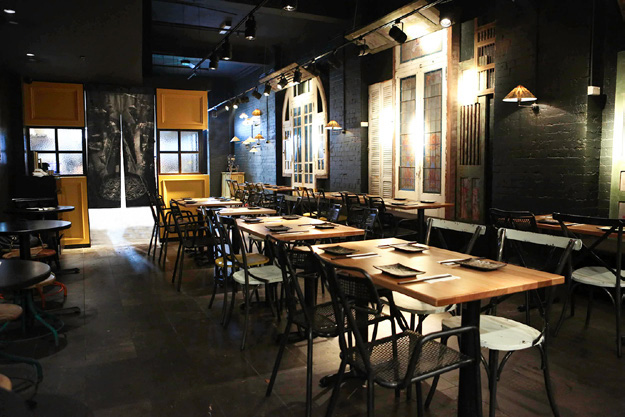 But it's not just another Vietnamese restaurant. Taking inspiration from the historic Vietnamese city of Da Nang, Viet Town's considered interiors bring nostalgic scenes of street food hawkers to contemporary Sydney.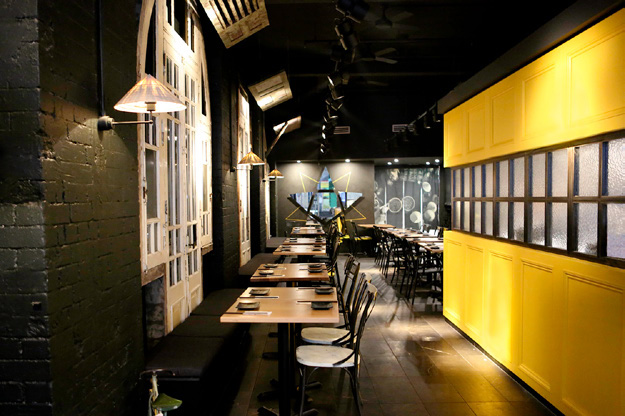 Interior designers SYM Design took inspirations from the city's rich palette of colonial remnants. The recycled doors and windows, monotone photographs and customised straw hat light fittings are reminiscent of a strong French influence in Vietnamese traditions. Setting these against bright tones of yellow and green on the walls celebrates the infusion of old and new so central to the scheme.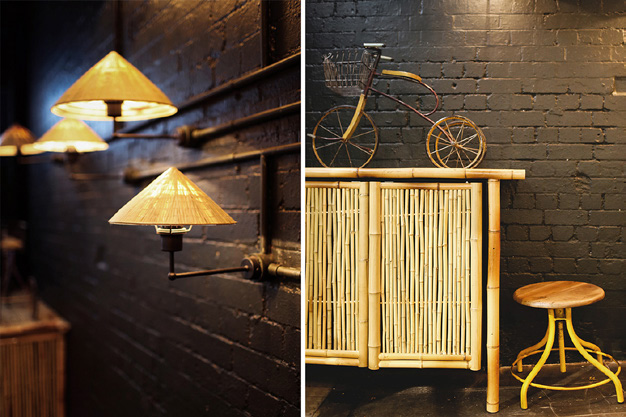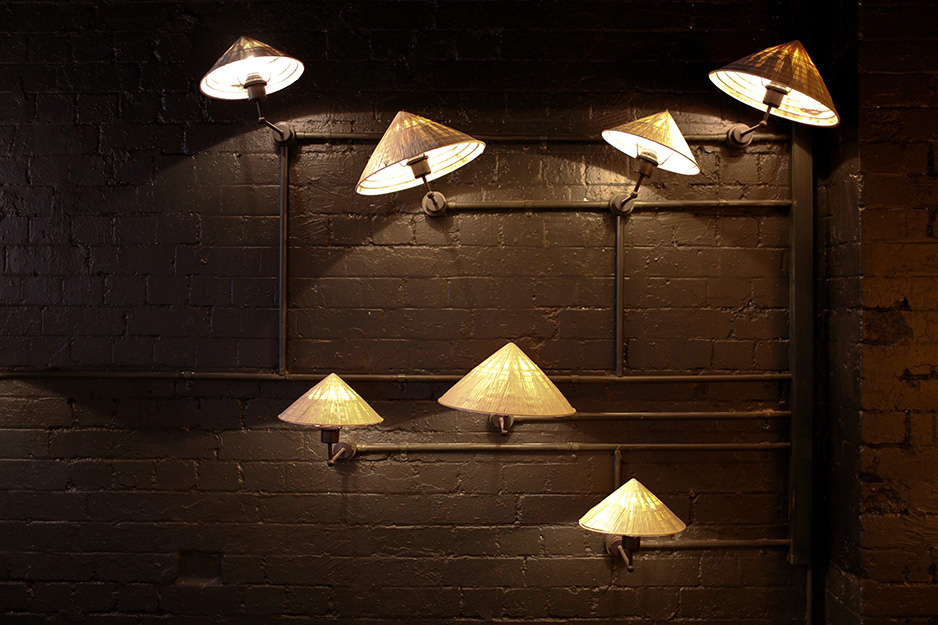 The design concept is further exemplified by the rawness of materials. Rusted furniture and finishes recall the weathered beauty of the Da Nang streets – building layers of history and adding character to the revamped restaurant. Highlighted by the theatrical spotlights, the eye is closely drawn to the drama of this authenticity.
Dark walls give space between the various design elements and introduce a sense of atmosphere. A star-shaped mirror is a clever reference to the Vietnamese flag, crowning a clever fit out that puts the customer's experience at its core.