Architect: dwp|suters
Photographer: Emma Cross
Surf Coast Secondary College is designed to celebrate eco-friendly materials and energy efficient design techniques with a focus on the communication of environmental responsibility to students. The $24 million development stretches over 8000 square metres incorporating a middle school, senior school and indoor sports facility for 925 students. The campus forms a cohesive community precinct that represents a central focus point for the rapidly growing Torquay North community.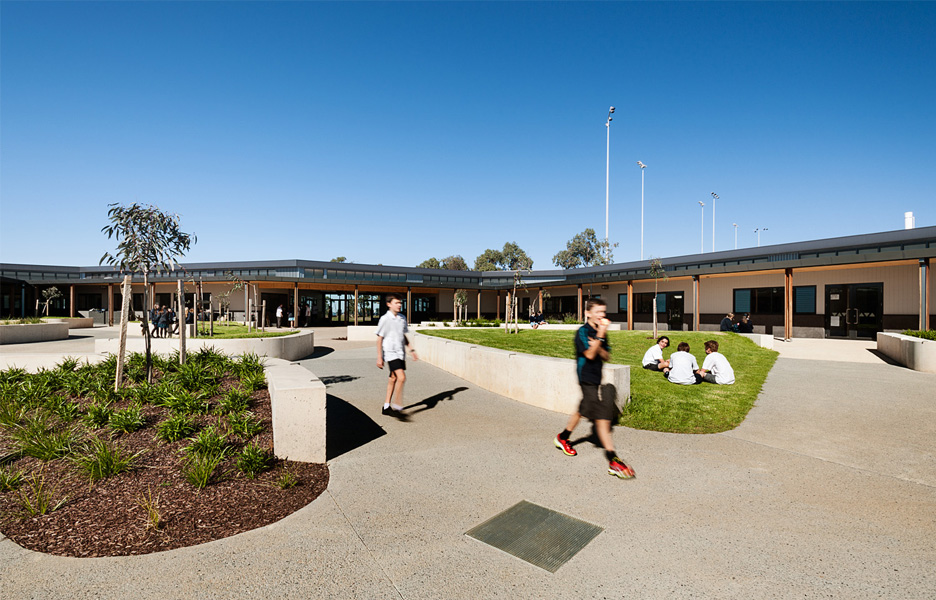 dwp|suters and education consultant Rubida Research worked closely with the client and planning committee to formulate the curriculum and pedagogical principles for the new school. Two key ideas have driven the design: the rite of passage of the students and the infinite possible futures available to the students. In addition to this, the location of the site has made a significant impact on the design intent, referencing both the materiality and colouring of the surrounding natural and built environment.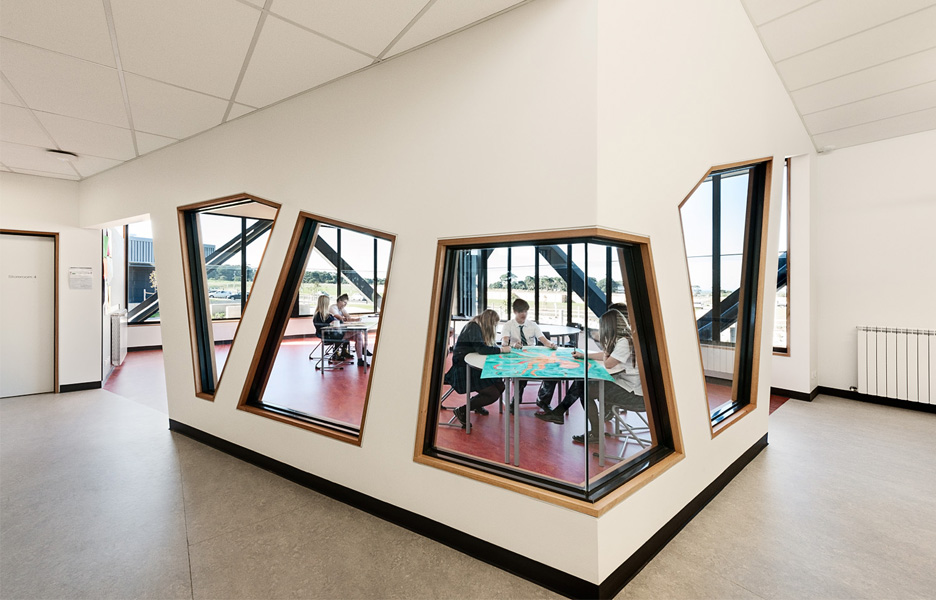 The design is evocative of both the environment in which it sits and also the vernacular architecture of the site's predominantly coastal rural fringe. Positioned on an elevated, sloping site facing south west overlooking Bass Strait, the building is designed to create shelter from the severe coastal winds. The buildings low profile responds to the typography and weather conditions that shape the Surf Coast. The building bends and warps to create a conceptual series of built 'Hedgerows' that produce spaces for outdoor learning and play, that would otherwise be impossible on the site.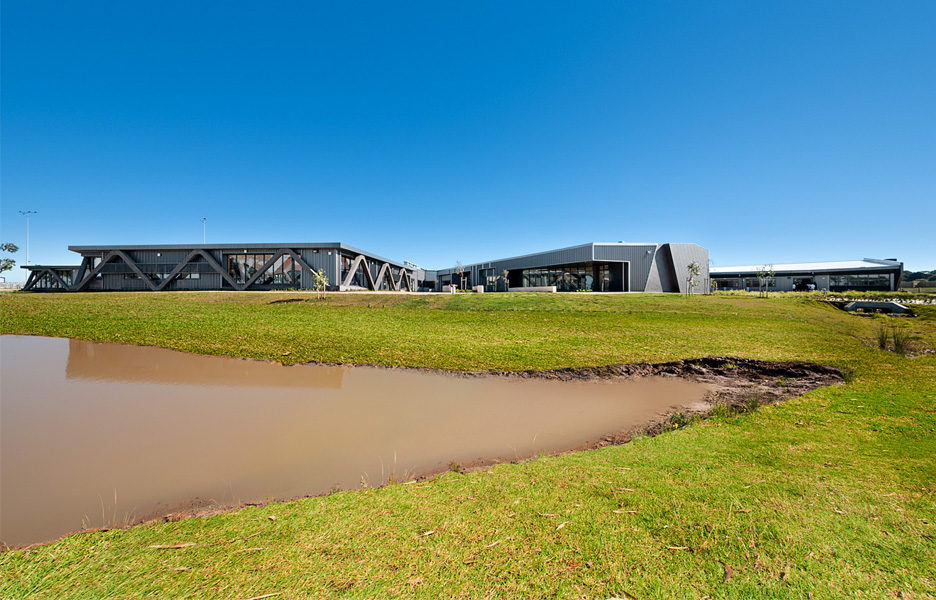 The college provides an engaging, modern, light filled learning environment that supports the schools environmental education focus. The use of energy efficient design and sustainable materials, combined with a school-wide energy monitoring system, natural ventilation and wetland environmental system, create a holistic educational environment where the building not only performs well but simultaneously provides tools to educate the students and provides hands on experience of wetland eco systems.
The Coastal Environment studio for enhanced environmental and marine science education includes a salt water tank and science workspace to facilitate study of marine and wetland areas.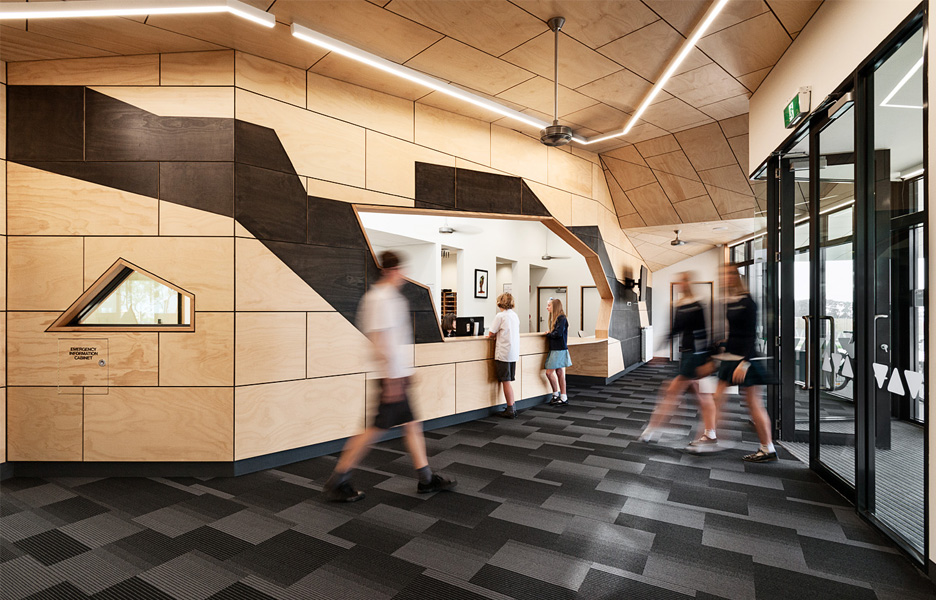 Client: Department of Education and Early Childhood Development Victoria
Location: Torquay, VIC, Australia
Project value: $24 million
Size: 8000 square metres
Completion: 2014