All photography: Tatjana Plitt
Richmond Hill house is a carefully considered response to the challenge of converting a poorly renovated and compromised 1930's dwelling into a contemporary Melbourne home. At the top of Richmond Hill the site offers commanding views of Melbourne's skyline. The clients had a strong desire to maximise the sites potential views and design a home that could accommodate a young and growing family within an urban environment.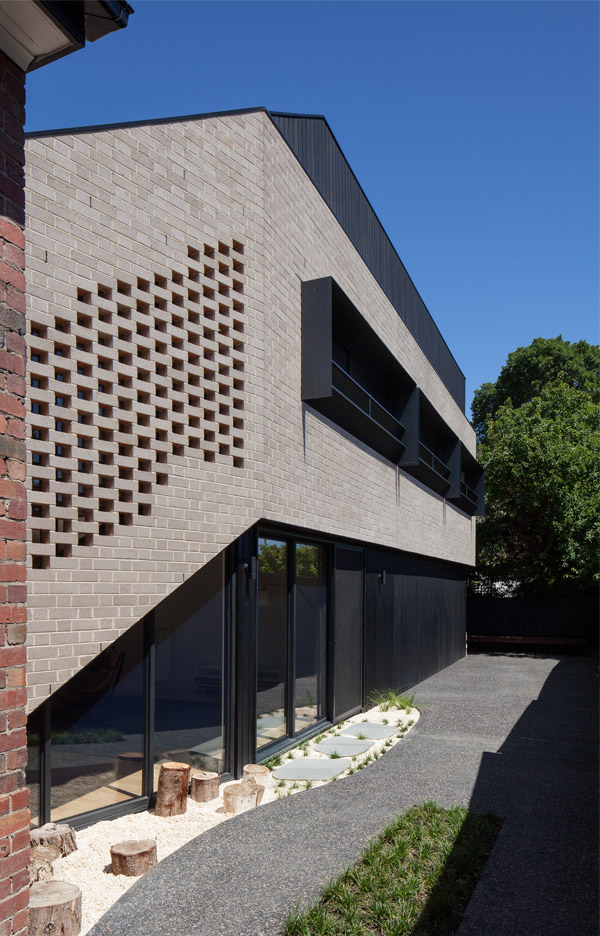 The house required careful design consideration given the clients brief, the inherited Heritage overlay and streetscape restrictions. Despite its orientation the site offered great potential, the challenge was to surgically unpeel the poorly built additions to allow for a clean break from the existing heritage house and create new living platforms. The response was to play on the idea of a new campervan carefully connected to the existing house. This connection was intentionally defined with roof lines juxtaposed to clearly distinguish the relationship between new and existing built forms.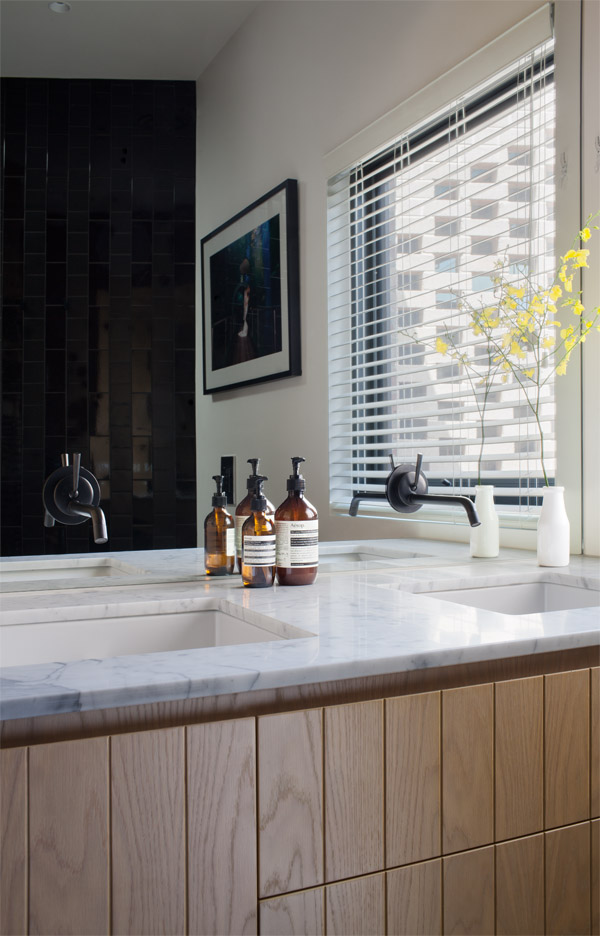 The new brickwork, reminiscent of an academic building, contrasts against the beautiful dark timber cladding, creating a sense of light and shade and allowing a rather large addition to sit comfortably floating on its base.
The breeze brick facade pattern allows for dappled morning and afternoon sun to filter through into the living room whilst also acting as a privacy screen. With obvious views available the windows were carefully crafted to avoid overlooking the neighbours.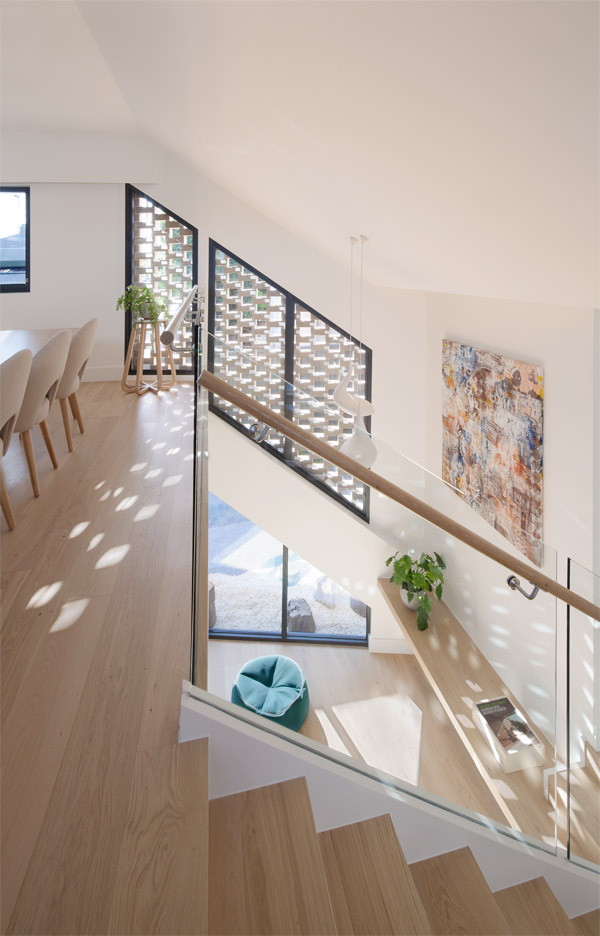 The driving force behind the calm and simple interior is the blonde Scandinavian timber flooring which inevitably becomes the hero when wrapping itself into the joinery, stairs and walls.