Article by RAIDSTUDIO
Photography by
Sitting within the landscape, the Myrtleford House references the typology of the rural shed, particularly, the historic tobacco drying sheds of the region. The interior is designed to be a warm, relaxed and informal setting in which to enjoy the spectacular views of the surrounding mountain range and to entertain friends and family.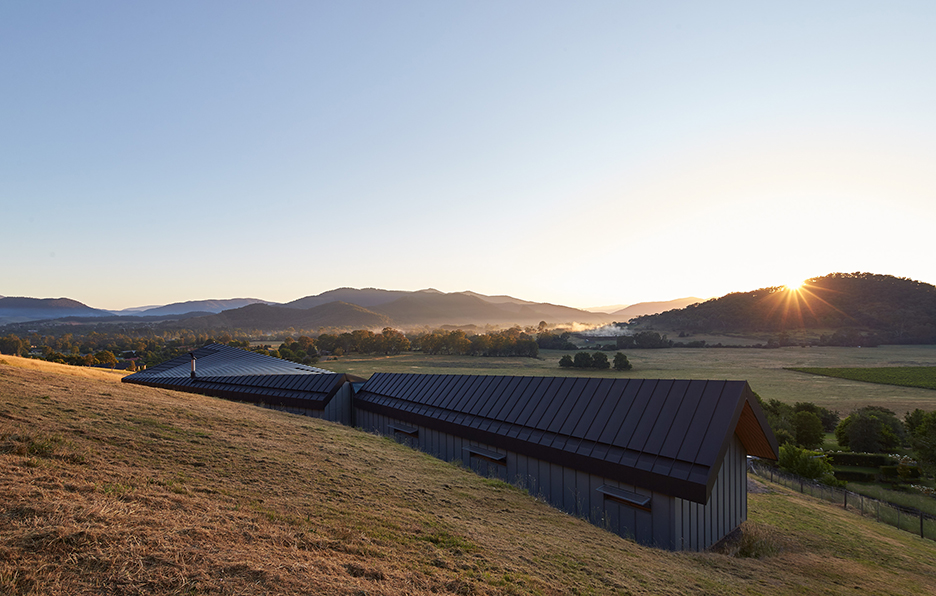 RAIDSTUDIO takes us through their response to the project:
We were engaged to design a four-bedroom retreat on an east-facing steeply elevated site on the outskirts of Myrtleford. Our budget was $1.6m.
The client did not want a box.
They wanted some sort of interesting roof and ceiling form.
The point of departure for the Myrtleford House was a desire to develop a formal language that derived from the local architectural vernacular. The ubiquitous, historical tobacco drying sheds of the region were the genesis for the form-making of the house.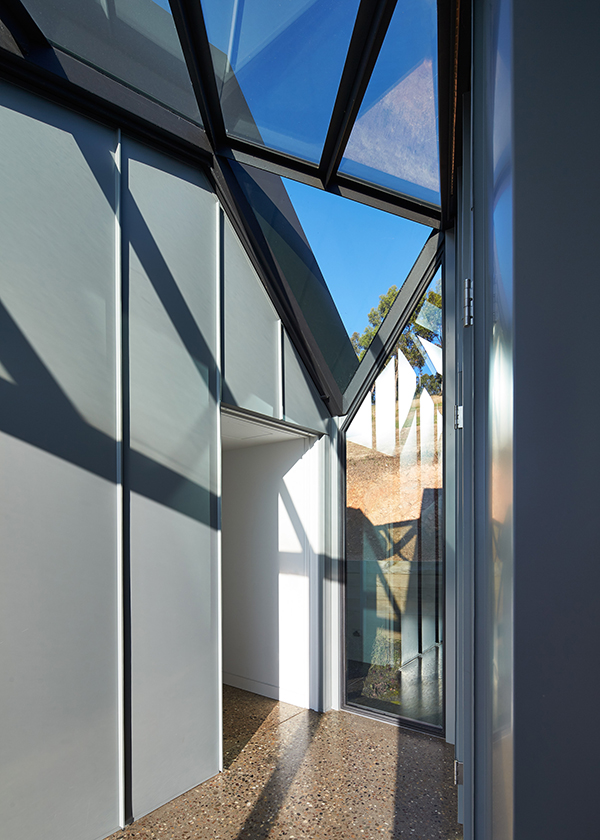 An abstracted sectional profile of this shed – a simple gable roof – was taken and extruded along the contour of the site. Along the length of the extrusion, the profile morphs into a skillion roof responding to the brief requirement to maximise the views of the surrounding mountain range and township of Myrtleford from the living areas.
This form was fractured at its centre into halves containing the two programmatic zones of the house, living and sleeping wings, creating two shed-like pavilions separated by an interstitial space becoming the main entry threshold – the two halves of the house are held together by a triangulated web of steel and glass.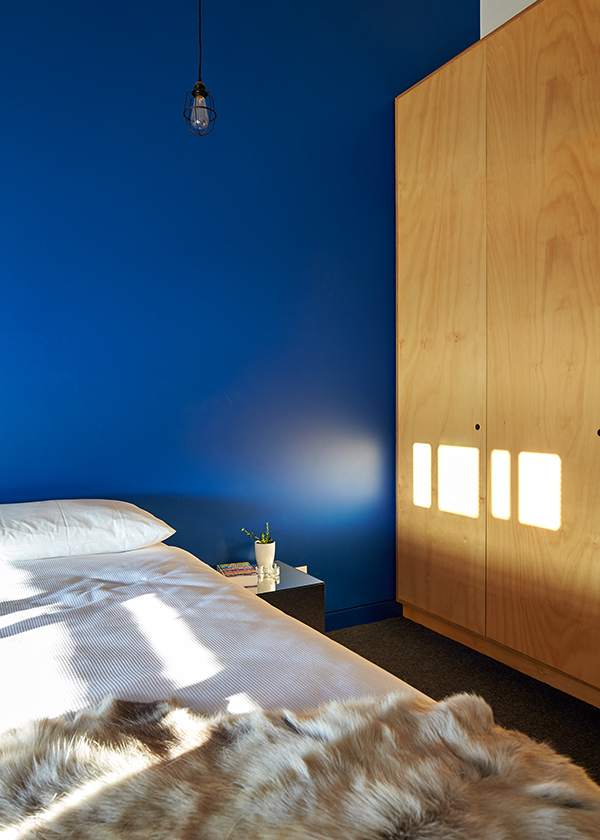 In contrast to the tough steel exterior due to demanding bushfire building regulations, the interior invites refuge by its warm tones and textures of natural materials. Playfulness is introduced through colour themed bedrooms. The material palette is simple, earthy and refined: exposed aggregate and burnished concrete, warm white walls, plywood, spotted gum and goats' hair carpets.
The roof, having a singularity of expression, has unique materiality differentiating it from all other elements of the project and a soft underbelly of faceted, herringboned timber lining which extends throughout the interior ceilings and exterior soffits emphasising the continuity of the roof.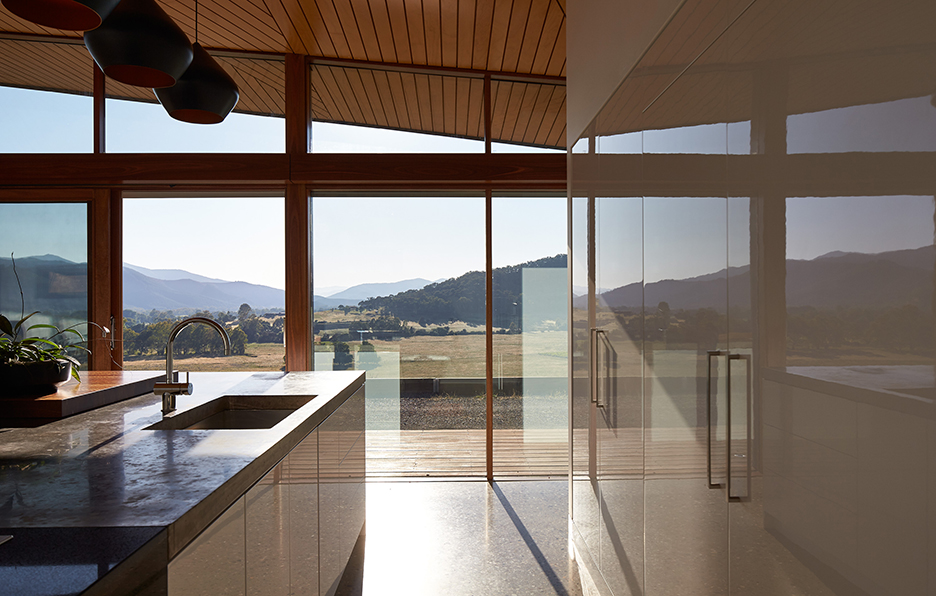 The open, continuous space of the kitchen, dining, living space and terraced deck fosters a sense of social connection.
Viewed from higher on the hill, the house seems to embed into the side of the hill, like some sort of bunker, and the roof becomes part of the landscape.
Responding to the extreme climate, ESD principles were implemented: high thermal mass including reverse brick veneer external walls, cross ventilation and appropriate use of glazing.
The Myrtleford House seeks to contribute to the cultural identity of the region through its architectural expression.
Myrtleford House, Victoria. Photographs © Peter Bennetts 2016