Article by Wilson Architects
All photography by Christopher Frederick Jones.
Wilson Architects' vision for Brisbane's All Hallows' School successfully creates a relationship between layered heritage context and a contemporary façade.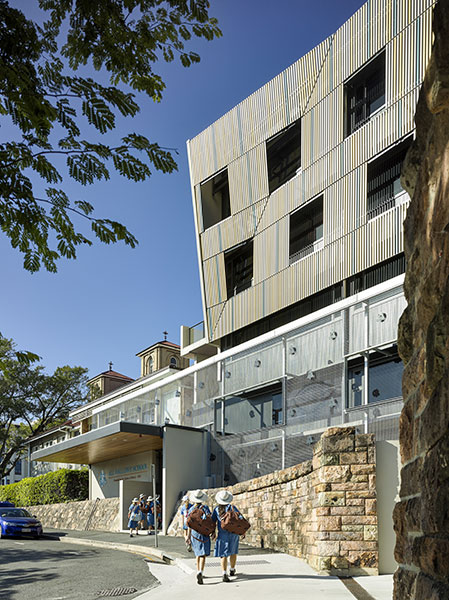 Looking to expand and facilitate the addition of year 7 students to high school, All Hallows' challenged Wilson Architects with placing a new five-storey contemporary classroom building close to some of the oldest buildings in Brisbane.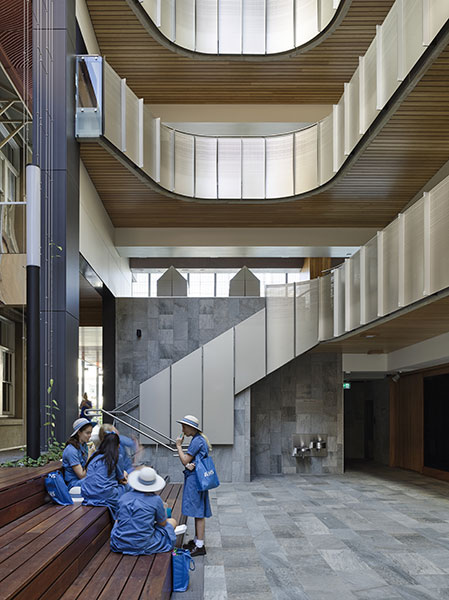 By using a vine screen, the contemporary façade reduces the apparent size of the building, ensuring it blends seamlessly into its surroundings.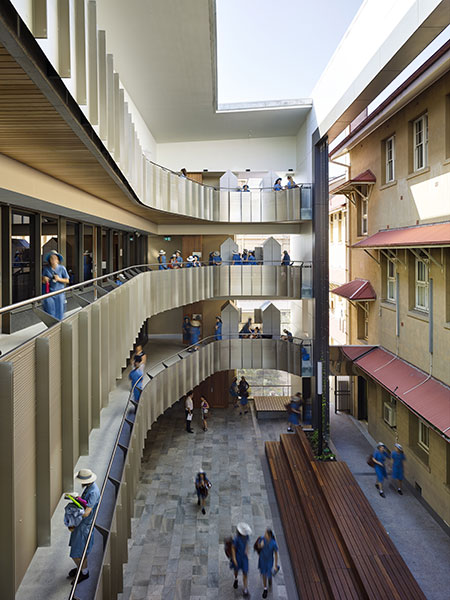 The result is a respectful and sympathetic design, providing active learning spaces and a vibrant, social courtyard for students, while capturing beautiful views and reducing energy consumption.