Lassik Laser – a new business venture for D'Cruz's client – a beauty therapy clinic specialising in advanced technology in cosmetic laser treatments.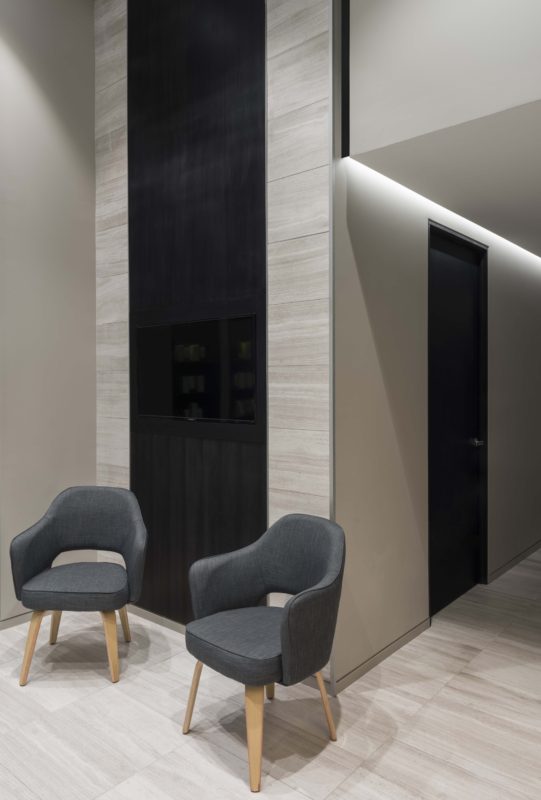 The client's brief was for the space to adopt a design language that sets it apart from other similar businesses where a cold and clinical aesthetic presents as the norm.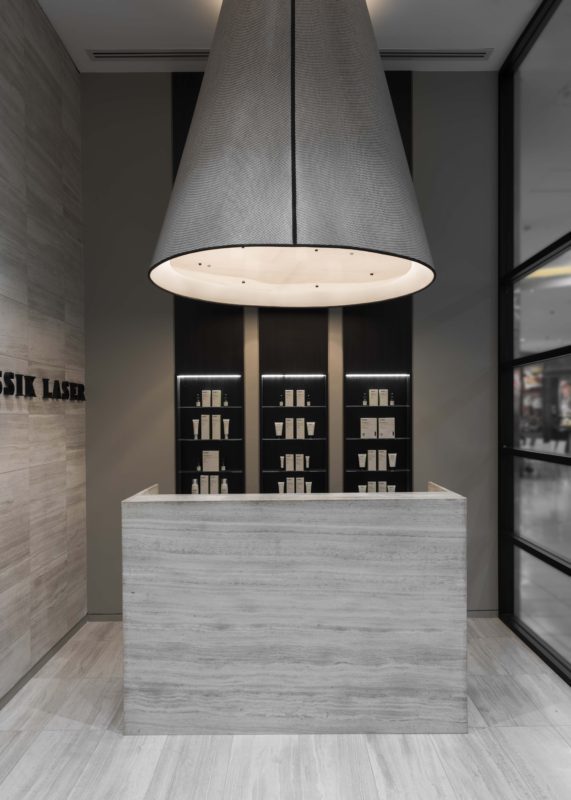 Inspired by the strength of the Chanel brand, D'Cruz adopted a warm and inviting design aesthetic which resonates with the female dominant client base. Solid and rhythmic glazing mullions define the store boundary line, standing as a conscious separation from the rest of the shopping centre whilst supporting the notion of privacy and exclusivity of the business.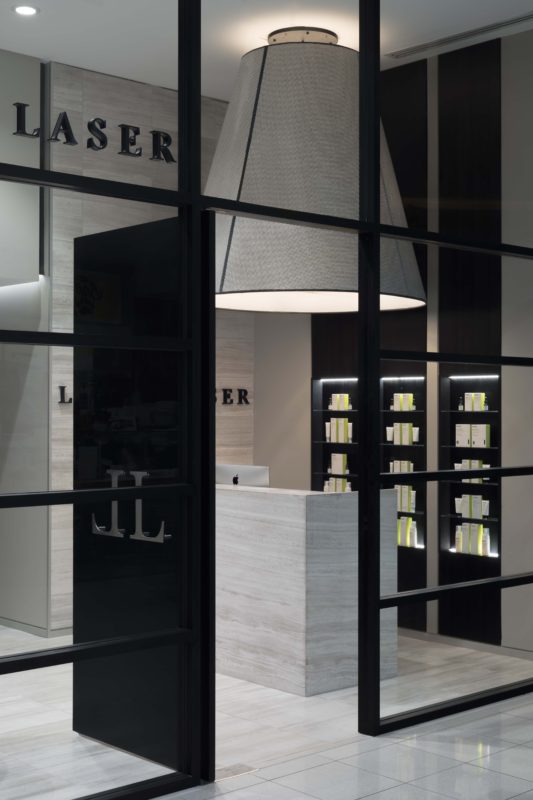 Set within a clean and crisp design language where product display and product storage is seamlessly integrated, deep ebonised timber tones contrast the soft warm greys stone, evoking a strength and confidence.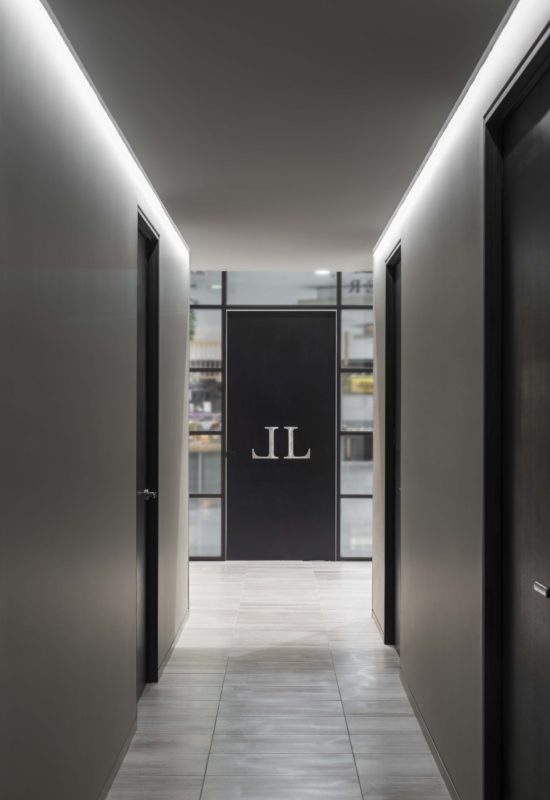 The oversized pendant has a loose association with the Get Smart TV series' 'cone of silence' – a joke device which allows for secret conversations, making it impossible for those inside the device to hear the outside conversation. As conversations over the desk between client and beautician are mostly of a private nature, the change of scale provided by the oversize pendant adds to the sense of intimacy.
—
See our last DesignWall: The secret scotch room at KCL Law by BRM Projects.