After more than 30 years, Kliger Partners has been redesigned to become KCL Law.
With such a large transition at hand, KCL Lawyers contacted BRM Projects to help achieve their vision and streamline the many processes that would be required throughout the rebranding.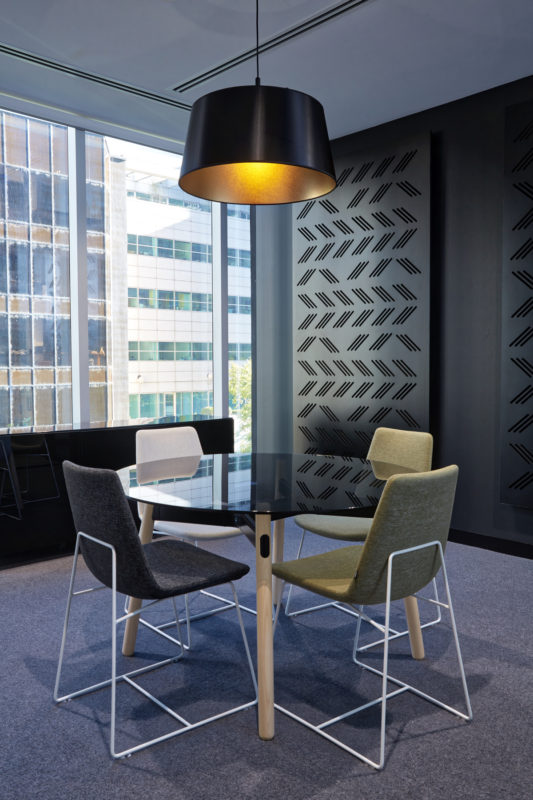 BRM Projects has delivered a design that incorporates comfort, creativity, innovation and value through spatial versatility and optimum use of space.
The project presented challenges but through innovative design thinking, the outcome is a contemporary, multi-functional office that meets the diverse needs of a modern-day law practice.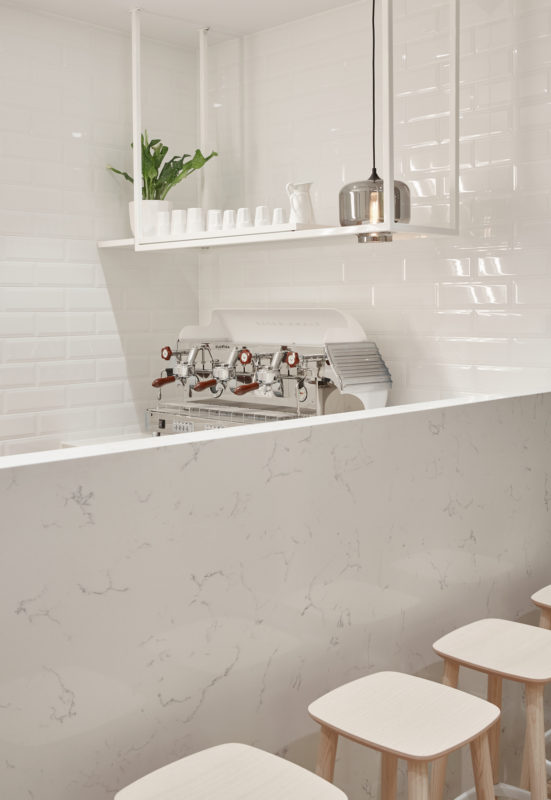 Most legal chambers are designed with tradition in mind, however KCL Lawyers embraced BRM Projects' idea to present an updated, relaxed and modern interior for the new offices that would satisfy staff and clients alike.
After 30 years in practice, KCL knew what it was, but not 100 percent what it wanted to be. BRM needed to deliver as space where they could grow and mature in their next phase.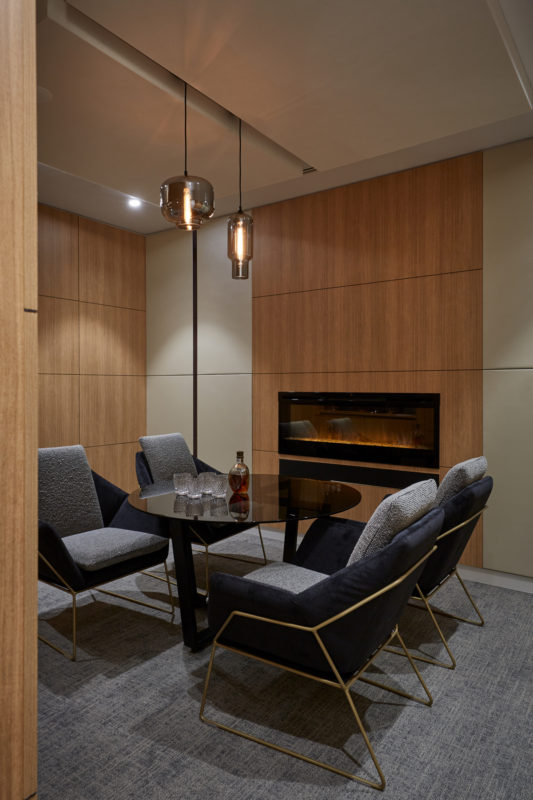 As well as a strong demand for flexibility, the brief also needed to deliver a space that was sleek and modern, yet warm and approachable.
While the principle level shows a modern and stylish impression, the second floor shows a design that is altogether different.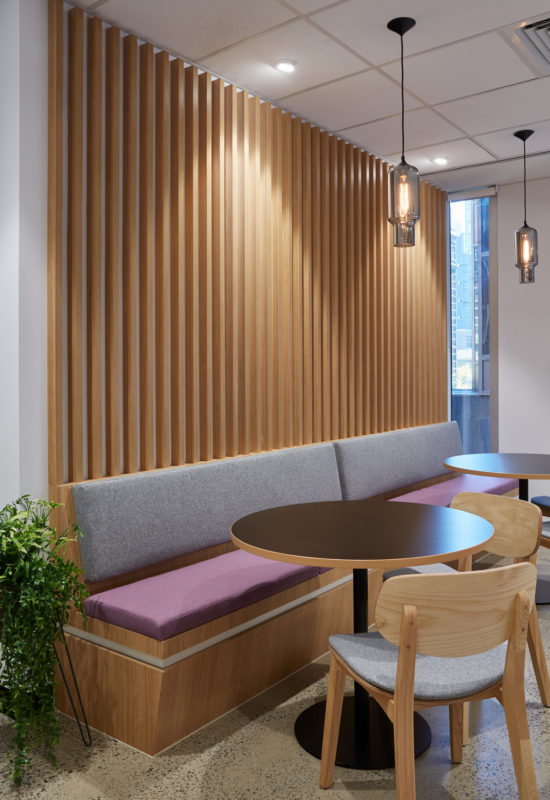 The small reception has been designed with a strong nod to European cafés of yesteryear, complete with shiny chrome manual coffee machine and high front marbled bench with timber stools. The 'café' is flanked by a meeting room for eight people on one side that features a striking pendant light and an extended floor to ceiling shelving unit on the other.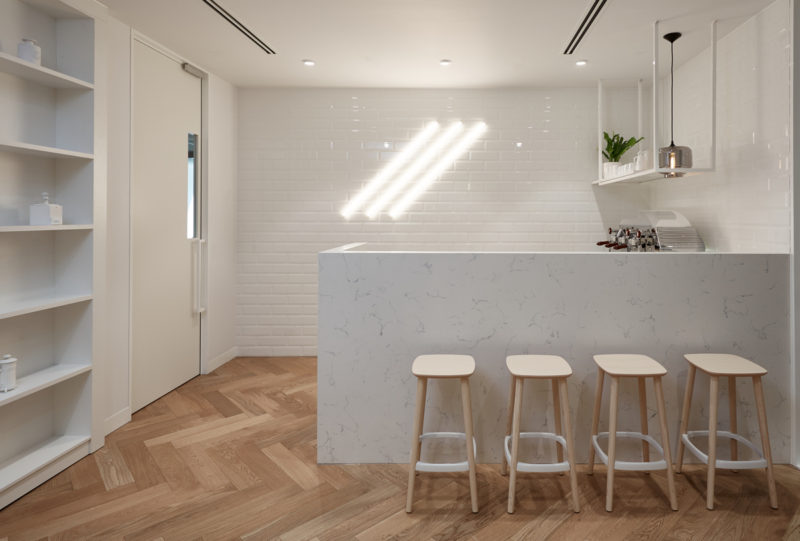 The unit showcases an eclectic variety of coffee and tea pots painted white however, with a nod to the unconventional; a section of the shelves is actually a door that swings open to reveal a secret 'scotch' meeting room complete with large round conference table, upholstered armchairs, fireplace and stocked whiskey cabinet.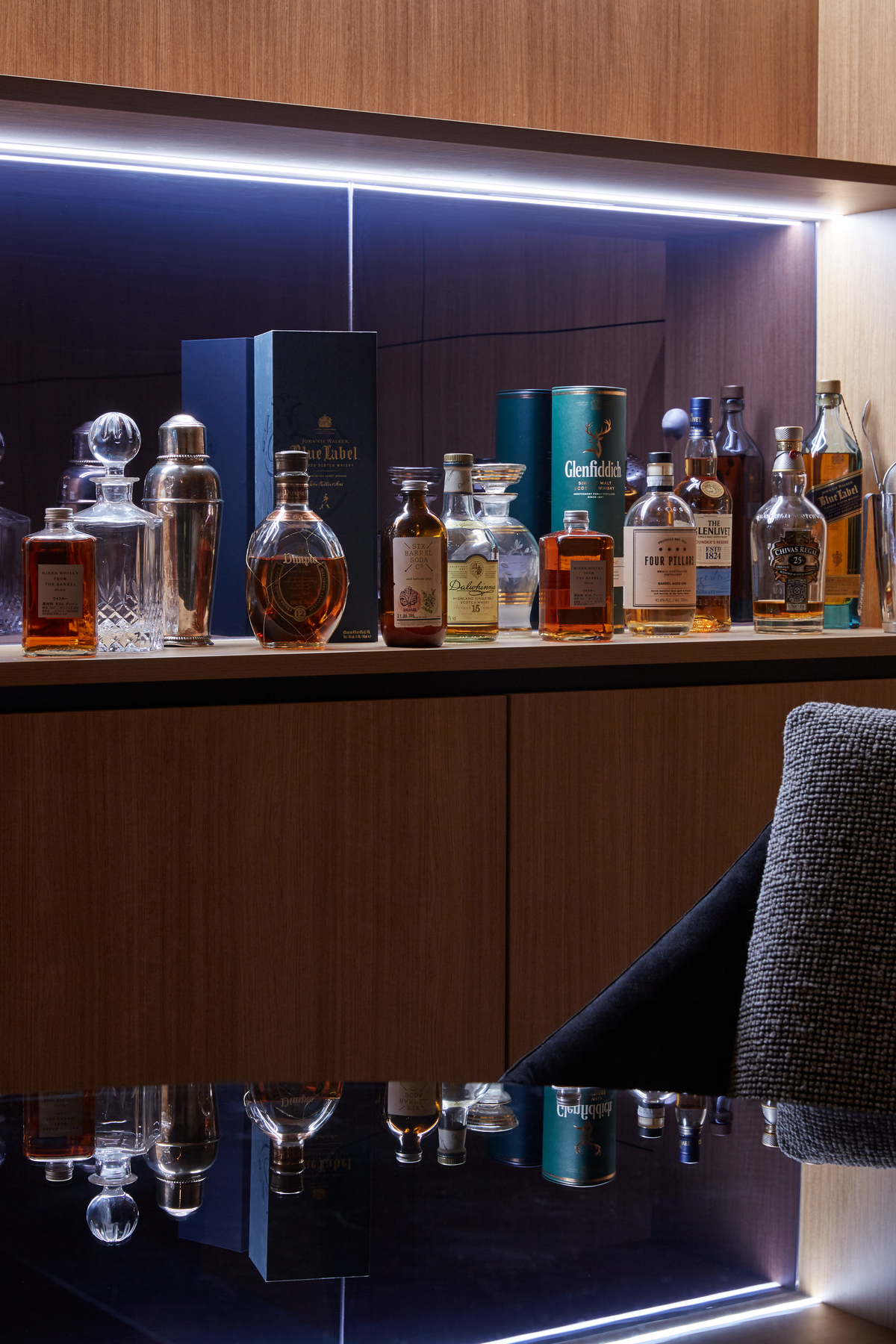 Photography by Hannah Caldwell.
—
See last week's DesignWall –  the Habitat on Terrace by REFRESH*DESIGN.