The team behind the inspired re-imagining of a Sydney Harbour Bridge heritage warehouse into popular Bay Ten Espresso has now designed a bright and modern office block right next door.
Brenchley Architects and BJB Architects were tasked in January 2014 with delivering the creative workspace. The finished result, Bay 9, preserves the century-old concrete walls, 10 metre ceilings and soaring windows in a striking transformation.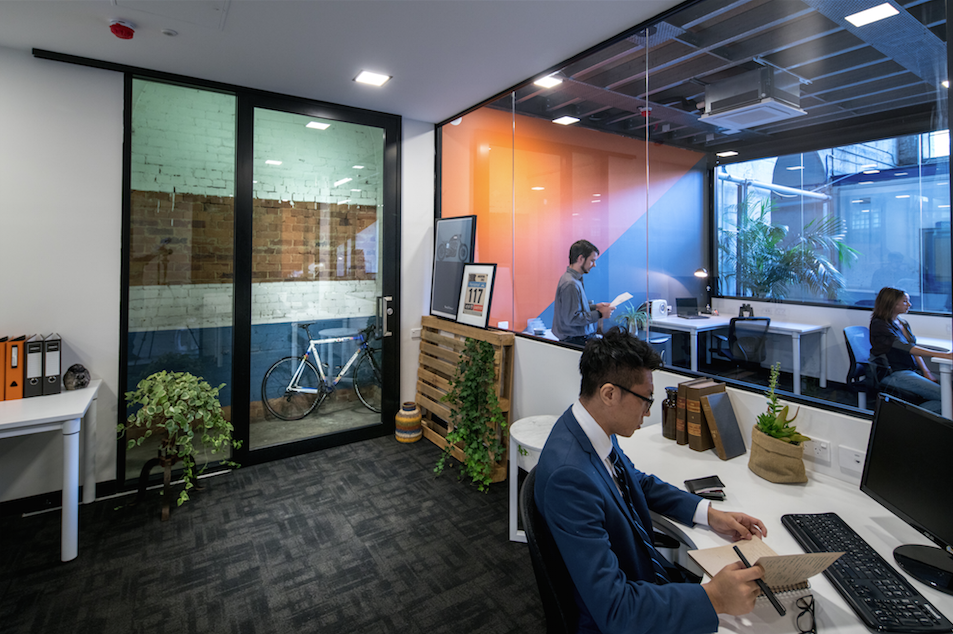 The adaptive re-use of the heritage space under the northern approach to the Bridge on Middlemiss St extends the raw and industrial look of the neighbouring café into a collaborative workplace aimed at the growing numbers of start-ups and entrepreneurs.
"We didn't have to look far for inspiration. Located under the Harbour Bridge and filled with rich industrial heritage, the space we were asked to work with was truly a beautiful canvas," said Barry Babikian of BJB Architects.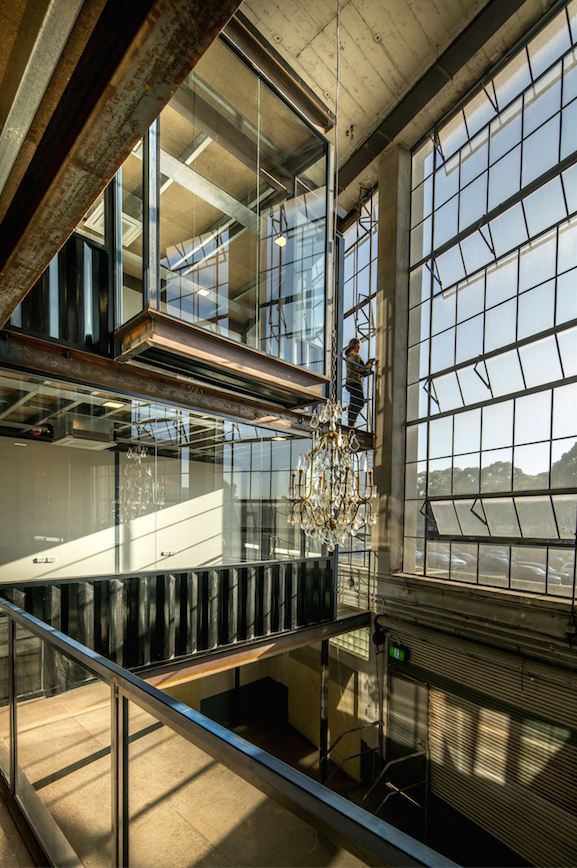 "We began by piecing together a material palette of concrete, steel and glass with the final piece of the design puzzle suggested by the harbour itself," he said. "Seeing the cargo ships stacked with containers plying Sydney's working harbour was a light bulb moment."
Working within strict heritage guidelines that prohibit any tampering with the structure of the bays, the architects repurposed shipping containers to create the distinctive feature of the new structure they built within the heritage warehouse. The containers frame a retro green lift, linking the three levels and form the base of each glass-walled office pod.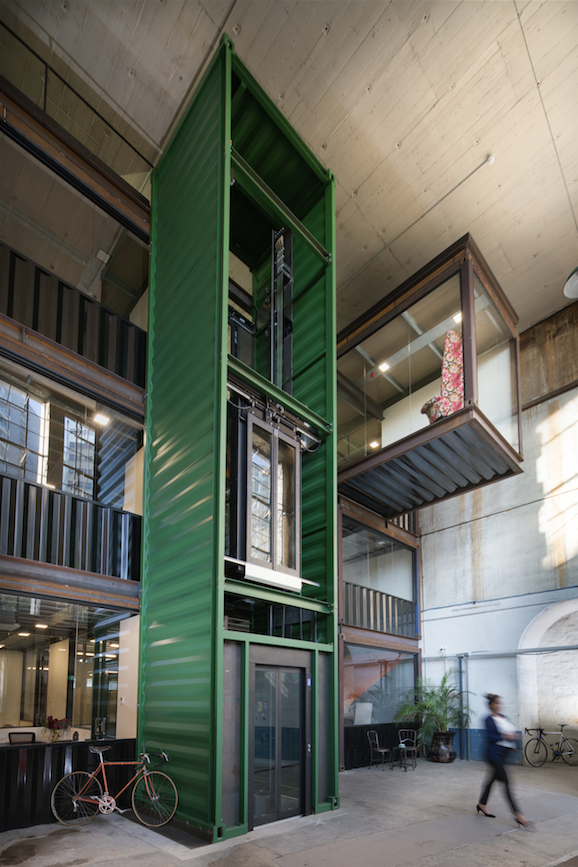 Individual office spaces are designed as flexible, soundproof pods for up to four desks, while the extensive use of glass disperses natural light throughout and fosters a creative community environment.
"Your standard office is a dead zone for creativity and says nothing about your culture or your identity," says the developer of both Bay 9 and Bay 10, Mark Davidson. "For any company looking to build their brand, locally or globally, there is no more iconic address than the Sydney Harbour Bridge."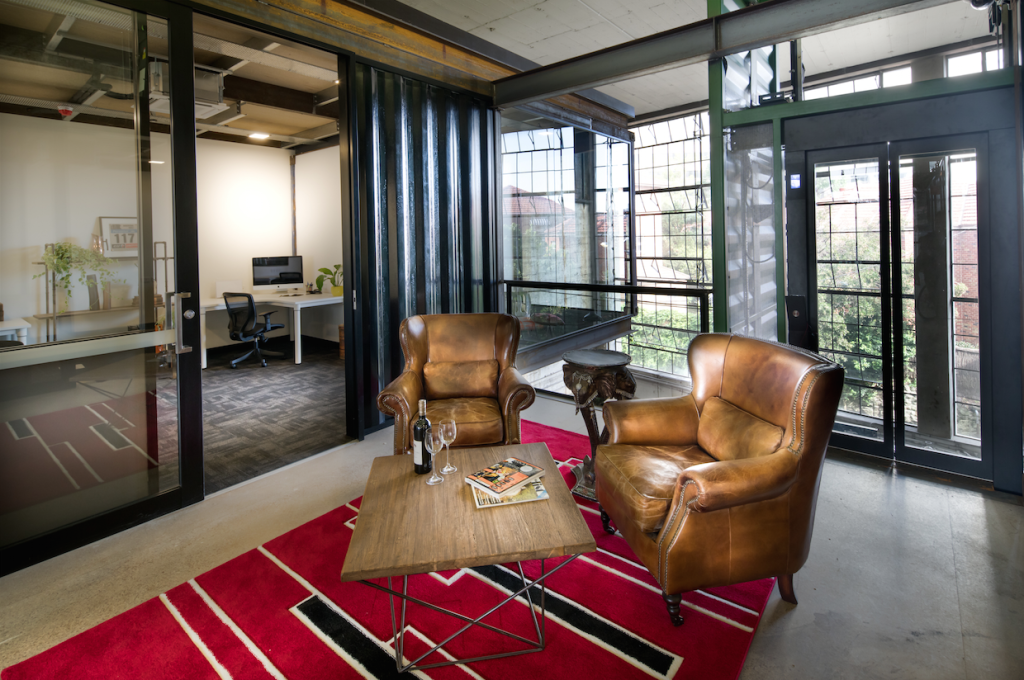 A floating gantry, spacious atrium and glistening chandeliers lend drama and scale to the light-flooded space. The ground floor features an expansive zone for wellness and leisure activities or exhibitions. Heritage timber tables and weathered leather armchairs furnish inviting spaces to chat or take a break that are liberally scattered throughout Bay 9.
http://www.brenchleyarchitects.com