Article by Be Friendly
Photography by
Adelaide design studio, Be Friendly has delivered this elegant fit out for GOODdays, a Vietnamese restaurant in Brunswick, Melbourne.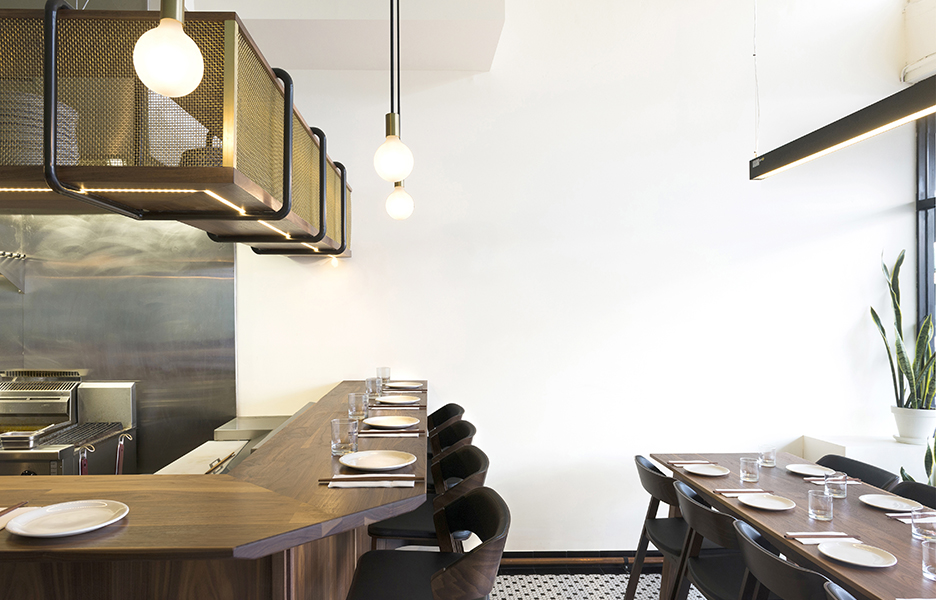 Working in collaboration with owner / head chef Nam Nguyen, director Matthew Stuckey's design reflects the modest menu on offer (four main dishes, one entrée). The rich walnut cladding and bar counter are complemented by the mint green interior and classic brass detailing, amounting to a crisp and focussed look that is atypical of Vietnamese eateries.
"The idea was that the layout should evoke the menu's neatness and simplicity," says Stuckey. "Nam and my basic philosophy is that it is better to do a few things very well rather than do a bunch of things just okay."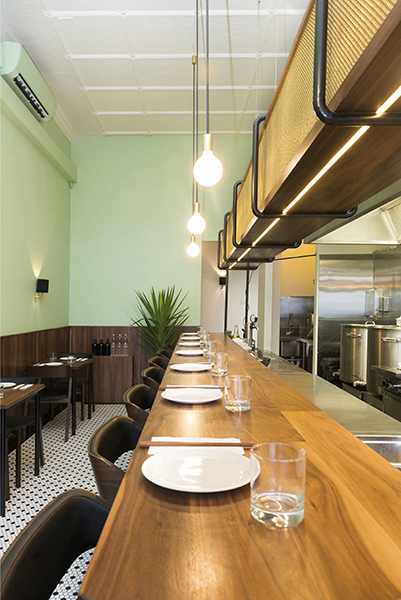 "The materials, solid walnut with brass accents, aren't what you'd usually associate with a Vietnamese noodle joint," concedes Stuckey, "they were chosen to reflect the quality of the ingredients, all the proteins are ethically sourced and the vegan options are incredible. The entire fit out is designed to encourage diners to reconsider their perception of Vietnamese food. It's very intentional."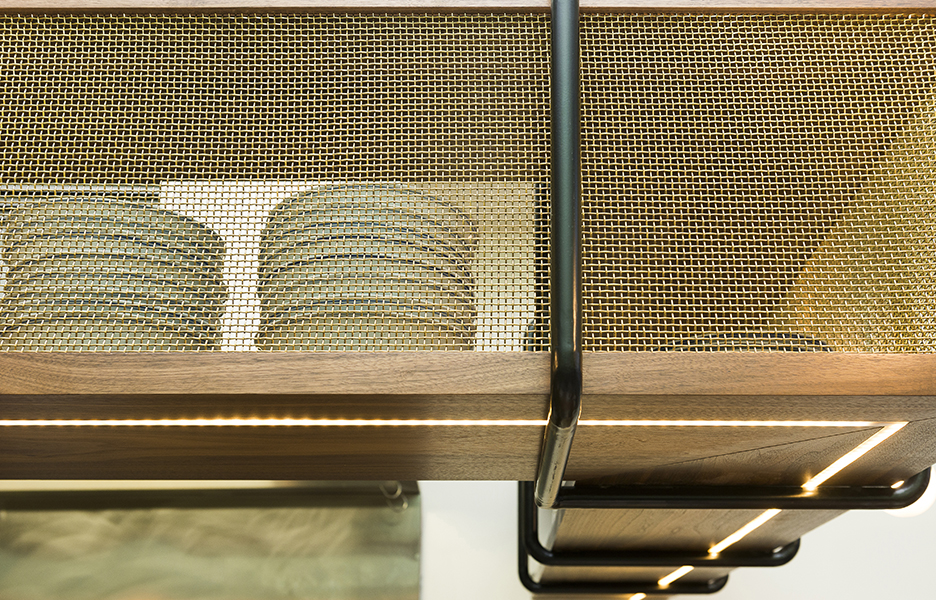 Taking layout inspiration from the pokey 'ramen-ya' dotted throughout Japan, the store puts customers face to face with chefs and shoulder to shoulder with other diners along the counter seating, with a couple of extra tables rounding out the store's capacity to only 24 people.
"Being a small kitchen and reasonably small shop there is no hierarchy," says Stuckey. "The cook might also be the guy that takes your order or pours your beer. It is a warm, unpretentious way to operate, which reflects the owner's personality."