Above: Artist's impression of LiteGreen concept house, render courtesy LiteGreen.
Melbourne business Habitech Systems has partnered with Christchurch-based building company LiteGreen Projects to produce modular, earthquake-resilient homes for New Zealanders.
The super-insulated homes are low-energy and sustainable, but mose importantly for Christchurch homeowners, the homes' composite timber/magnesium oxide board wall panels have 800% of the bearing capacity, 580% of the bending strength and 200% of the bending stiffness of traditional framed construction, making them resilient when it comes to earthquakes.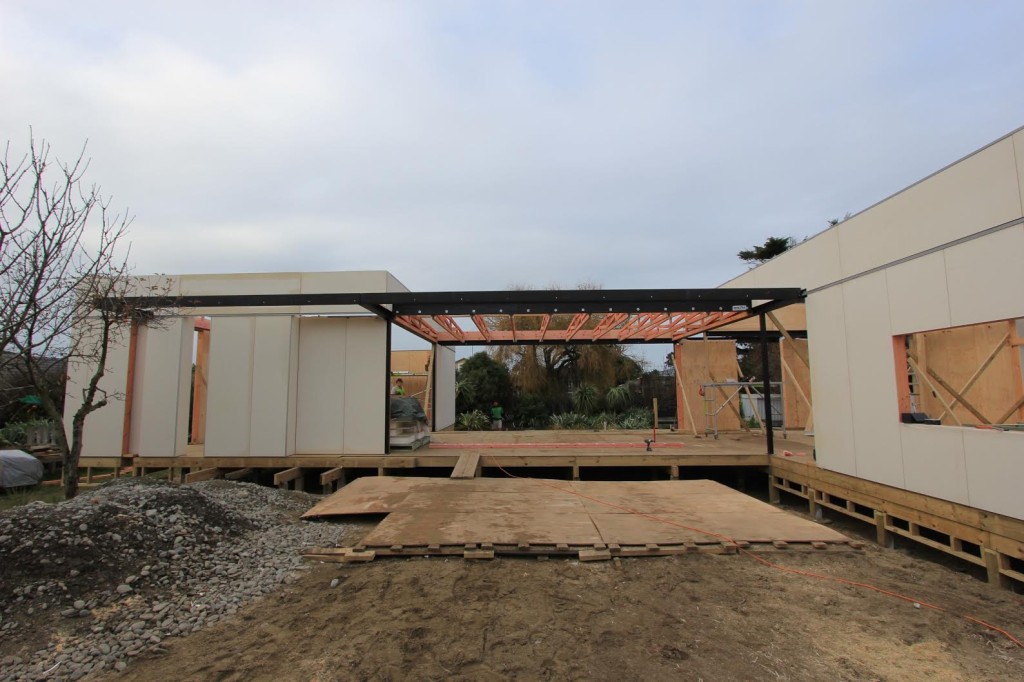 "Having being aware of Christchurch's earthquake re-building efforts for a number of years, we were thrilled to have LiteGreen seeking out our modular system to help them deliver higher quality housing outcomes," said Habitech's Managing Director Chris Barnett.
"With the fabric of our first project in NZ now delivered and installed in Christchurch, we look forward to building a range of more comfortable, energy efficient and sustainable homes on both sides of the ditch."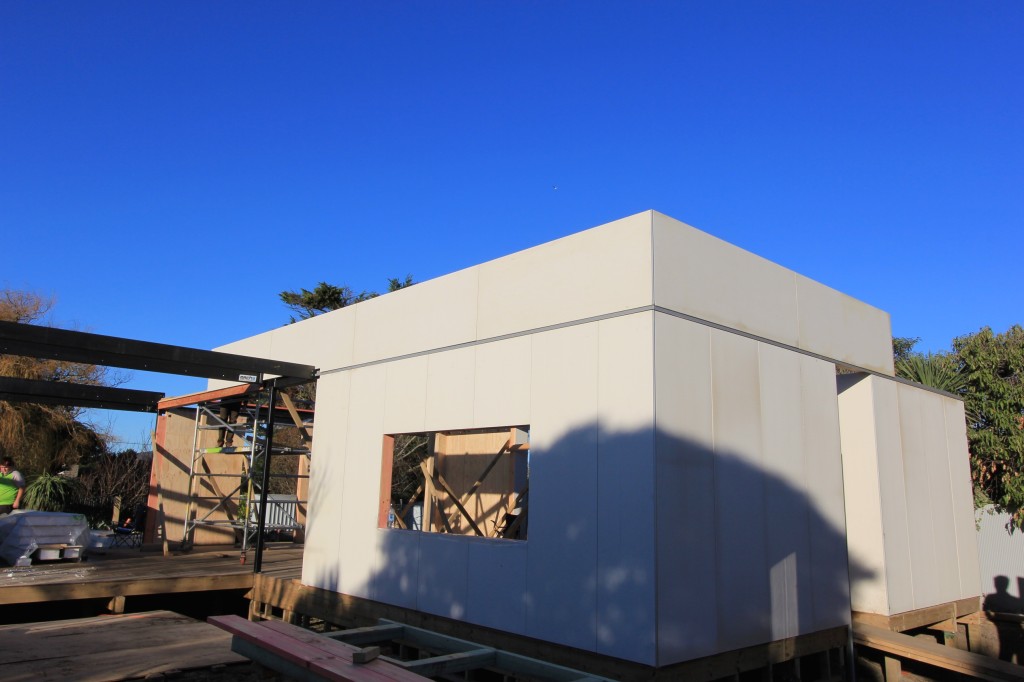 With the relatively small market in New Zealand and a history of building at a quality that's seen to be well below international standards, it was important to LiteGreen that they find the best solutions to deliver on their high expectations. LiteGreen's Director of Project Management, Andrei Martin and Director of Construction, Logan Bergs had trialed several local building systems without success before discovering the Habitech's modular construction system.
"The Habitech Panel system provides a sustainable building solution that incorporates high performance energy efficiencies and intelligent construction principles that substantially decreases build time. We hope it will revolutionise the way homes are built in New Zealand and give Kiwis the opportunity to build well above the code minimum standard, without incurring the extravagant costs which have often been attributed to building sustainable/eco-friendly homes," Martin said.