Above image: Airbnb's Singaporean office, designed by Farm, features a peach-hued staircase interior.
The ingenious alternative accommodation platform, Airbnb, connects locals with room to rent with travellers looking for a unique experience, encouraging its users to feel that they 'Belong Anywhere'.
Translating this sentiment to the workplace environment, Airbnb's particular brand of home-inspired style – which takes cues from actual Airbnb listings – has become a signature feature of its offices worldwide. With new offices in London, Sao Paolo and Singapore, Airbnb's in-house Environments team, led by Aaron Taylor Harvey and Rachael Yu, has carefully crafted its playful, stitched-together aesthetic in collaboration with each city's architects and designers.
Singapore
The company's Singapore branch was created in collaboration with Farm, a local multidisciplinary design practice. A flexible and informal meeting space is designed as a tiered amphitheatre, with the reverse serving as a neat nook.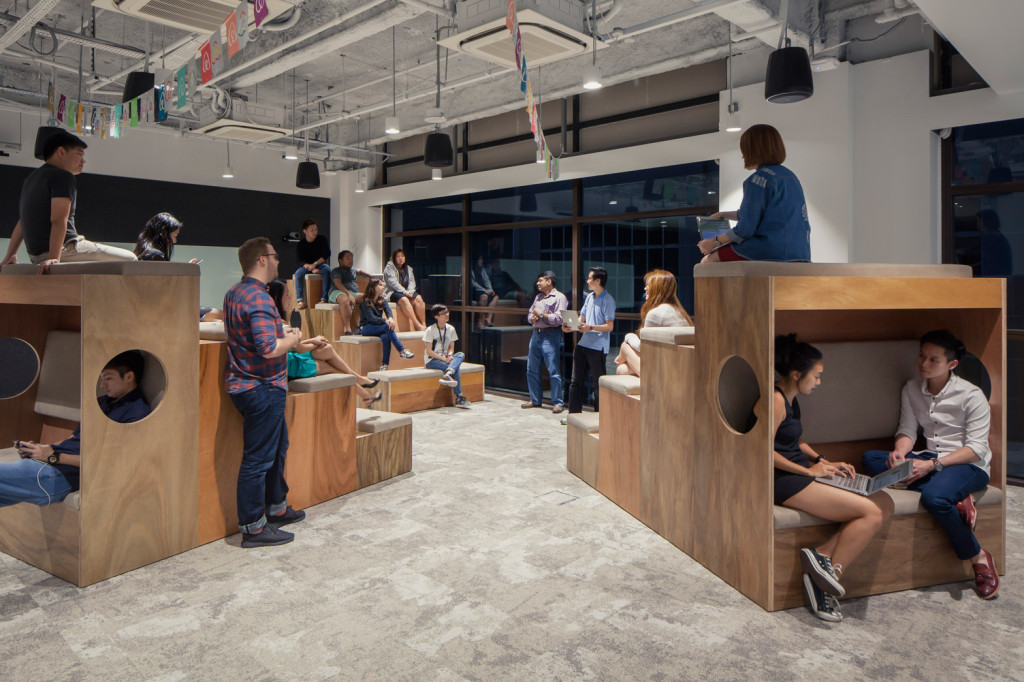 The central staircase, perforated with concrete breezeblocks, is designed in the image of a skyscraper, a common feature of Singapore's metropolitan skyline.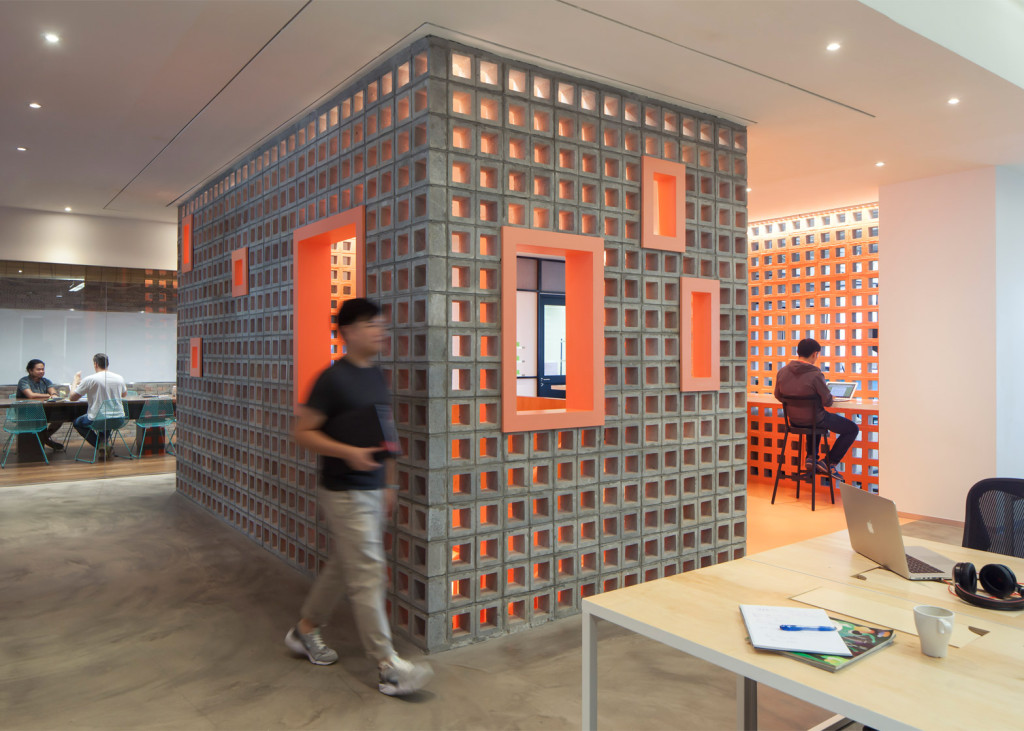 Individual booths at the Singapore office provide agile workstations and create a private enclave for mobile conversations.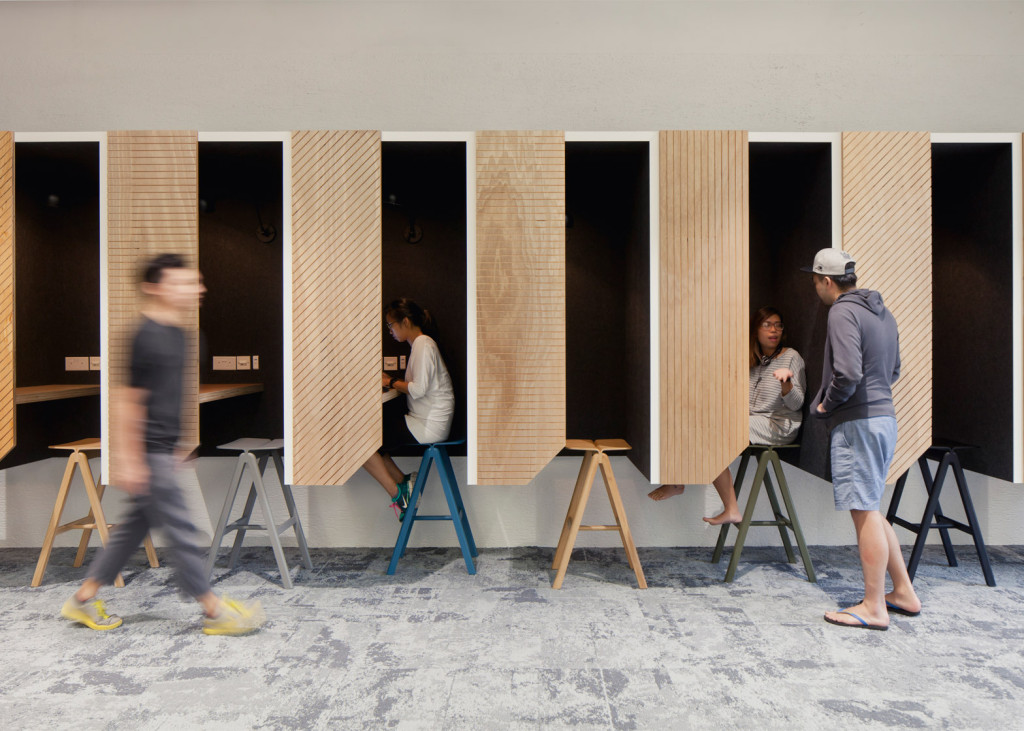 Sao Paolo
The design of Airbnb's breezy Sao Paulo office was designed in conjunction with MM18 Arquitetura.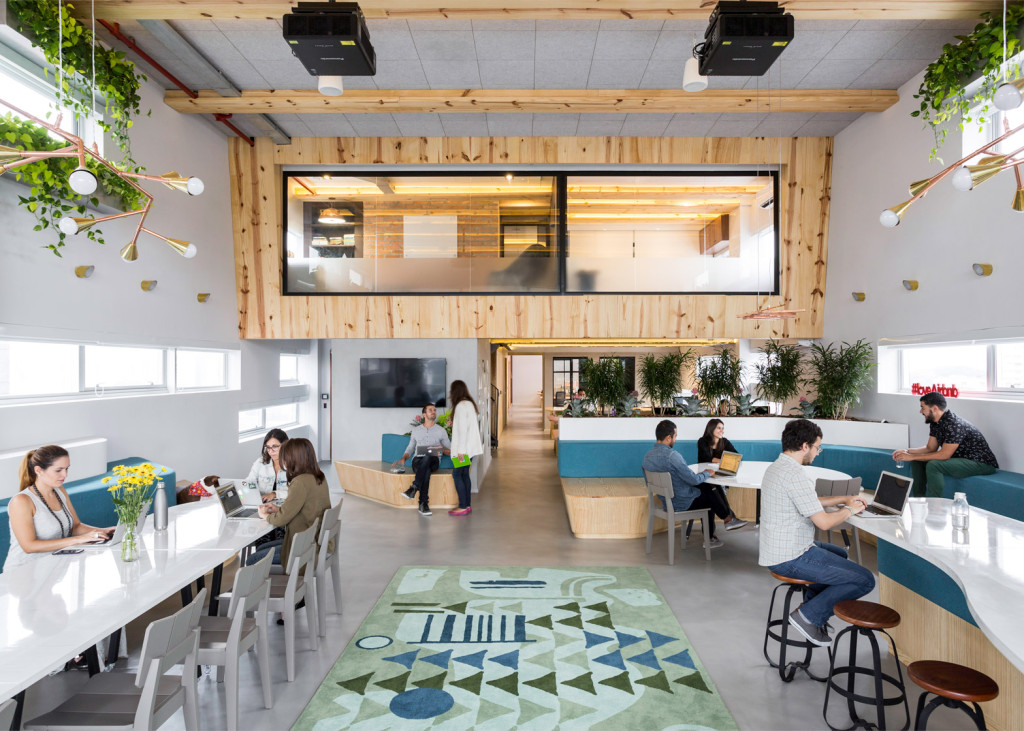 Local textile manufacturers and designers were employed to transform the space, with their work featuring on acoustic panelling as well as vibrant rugs.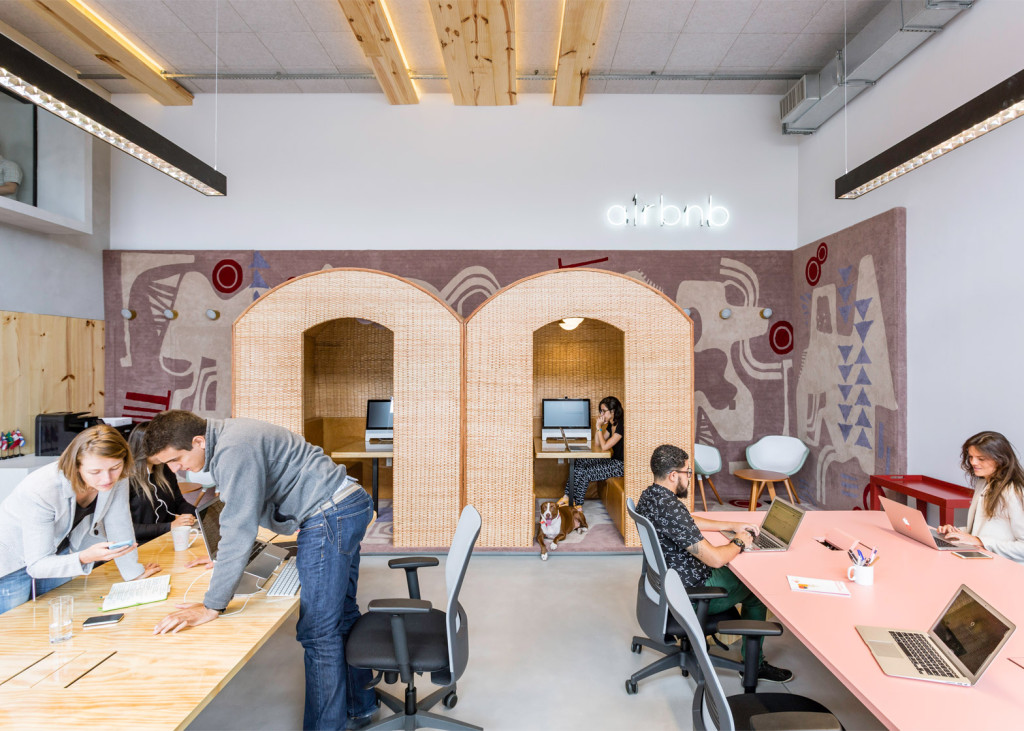 London
Airbnb worked with RIBA Award-winning Threefold Architects to shape their London headquarters, creating a dynamic contemporary fit out beneath heritage trusses.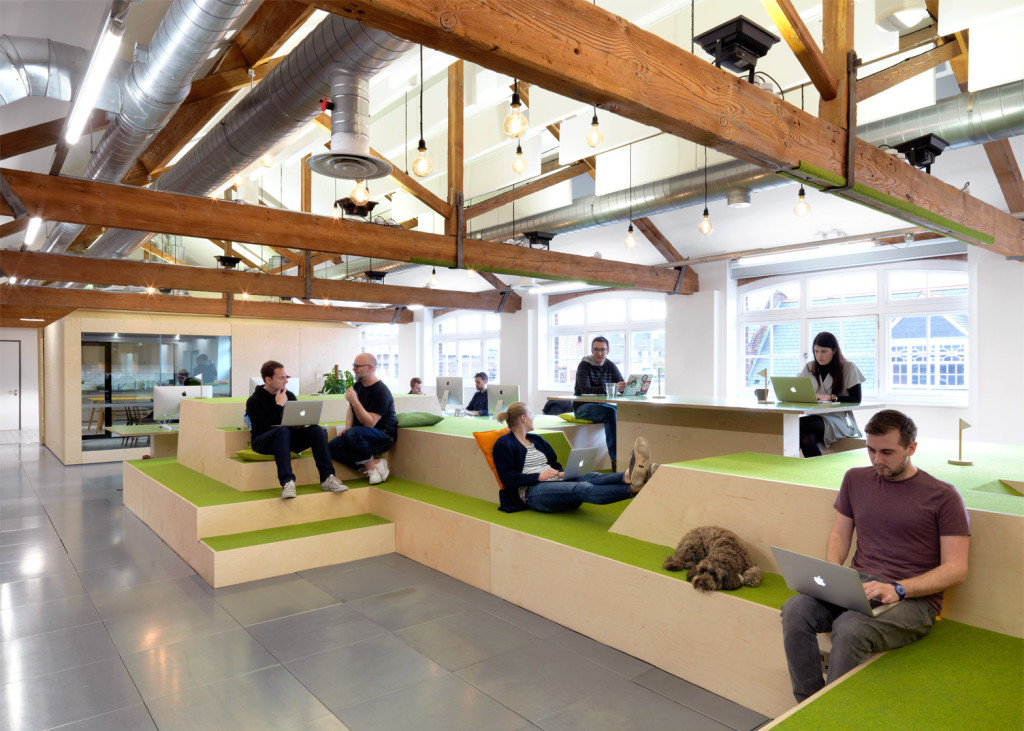 Maintaining a socially-engaged office culture is one of Airbnb's main objectives, addressed in the London office via a central communal table.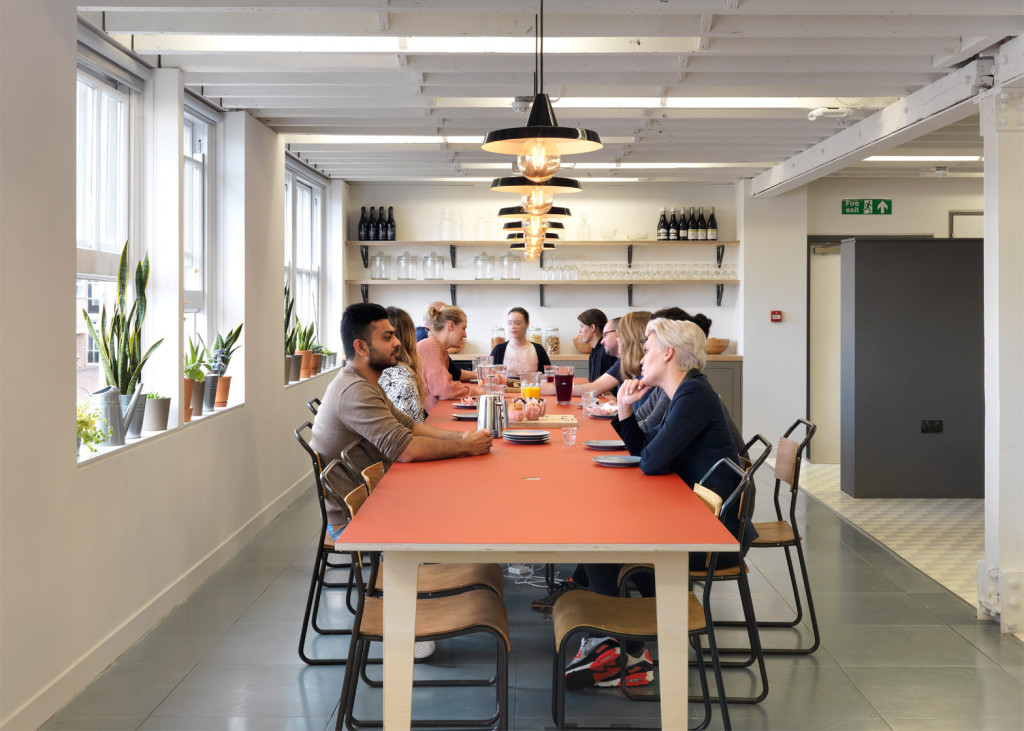 The importance of allowing for individual work zones is catered to at the London office via a series of ply booths.