Renders courtesy Austin Maynard Architects/Nightingale Housing.
Austin Maynard Architects has released designs for Nightingale 3.0, amid the securing of a site for the project at 209 Sydney Road, Brunswick.
"We have tried to create the best homes that we can within the very complex mesh of sustainability, liveability, low cost, and urban renewal, all within a heritage area," Maynard said on his Instagram.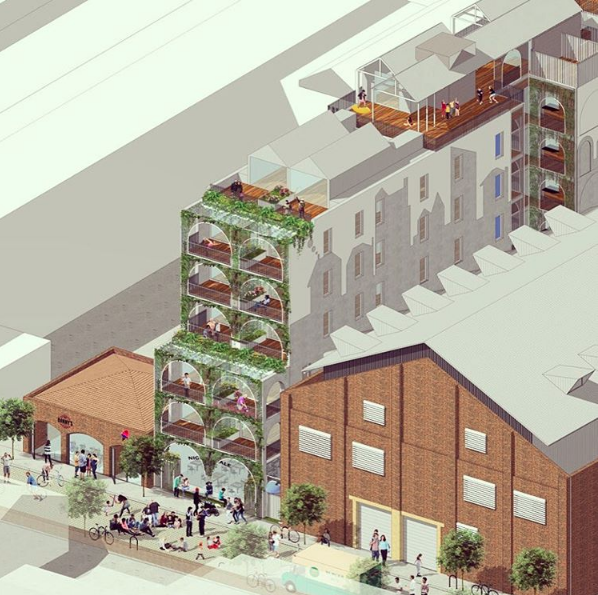 The site that has been secured for the project is close to public transport including a train station, bicycle corridor, tram and bus route, community hubs and services such as the library, and both high school and university institutions. Supermarkets, food and entertainment venues are also within walking distance of the site.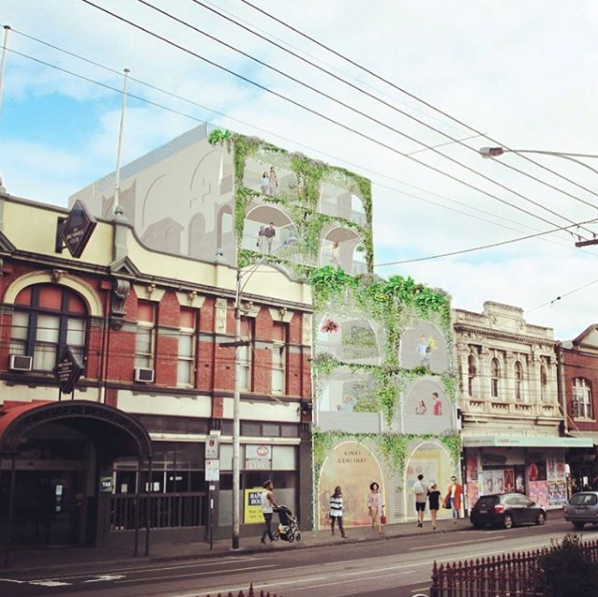 Earlier this year, registered potential buyers of the complex participated in a design survey which allowed them to have their say on what was important to them when it comes to housing, and the survey responses assisted in choosing the building design and layout.
Austin Maynard Architects is finishing their town planning application, and submission is expected for later this month, with the hope of receiving planning approval in early 2017, the studio say.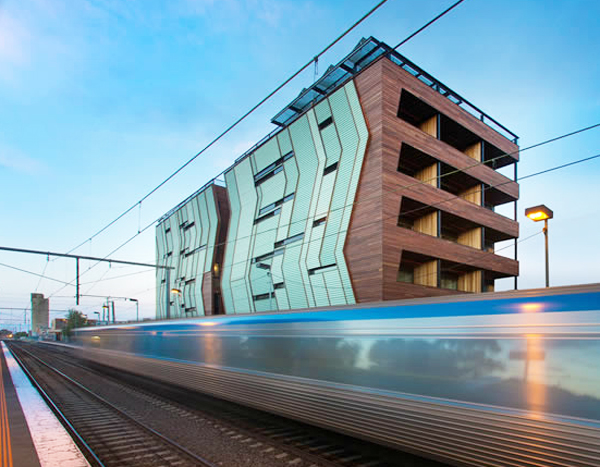 The first building by the group of architects behind the Nightingale model was the Commons, situated just over 1km away from the Nightingale 3.0 site. The Commons was developed in 2007 and is a ecologically, financially and socially sustainable multi-residential project building.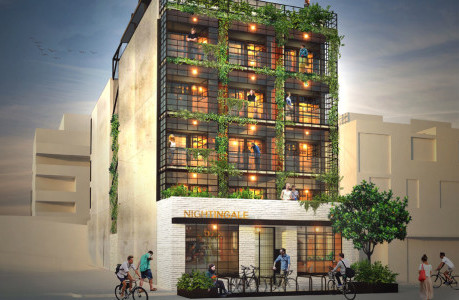 Following the success of the Commons, the architectural collective put down plans to construct the Nightingale, a building of the same ethos. Both developments follow the Nightingale Model, which aims to deliver quality, medium density housing that is sustainable. Works on the Nightingale have begun, while the Nightingale 2.0 is awaiting a VCAT hearing in early December.