How do we make our dreams come true? It's a question is posed by acclaimed interior designer Emma Maxwell and her team in her signature layered, worldly and eclectic style, for "Find your Lucky Star" – a restaurant installation hosted by The Marriott Hotel group and the Sheraton Imperial Hotel in Kuala Lumpur.
As guests walk through the threshold of the door of the custom, free-standing structure, they are submerged into a seductive and evocative "other" world of the installation. A scene that is the exact opposite of what they perceived from the minimal, brutalist exterior of the installation.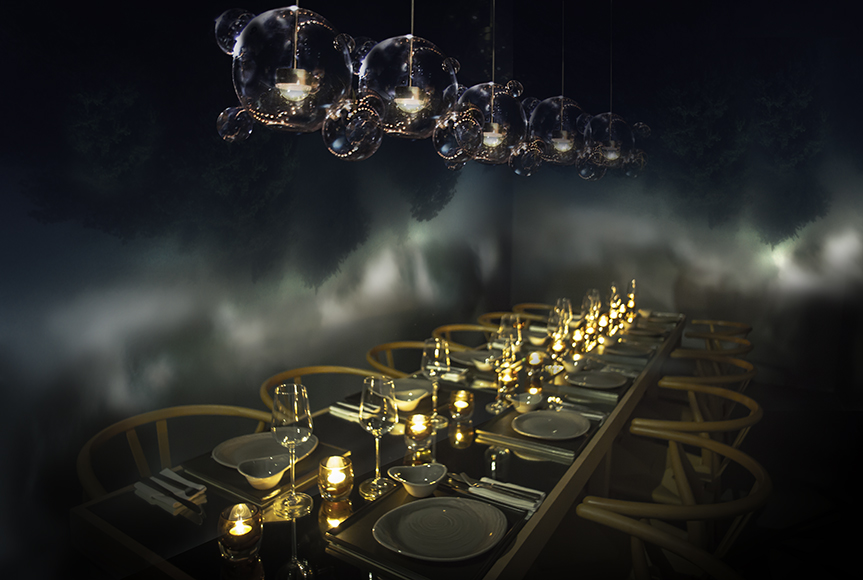 Guests venture into a fantastical scene that initially doesn't make sense to the human condition. The guests are placed "upside down" in an evocative landscape, where the clouds and the treetops are the basis for the floor and walls. The ceiling, however, remains a dark intangible void. A custom made 3-metre long mirror top table and the specially handcrafted clear glass cloud light fittings suggest an otherworldly presence.
The diner gradually adjusts to this environment as dinner is served. It is by the third course, however, that the dark void above them begins to shimmer to life. Slowly a night sky begins to appear and stars being to gently twinkle.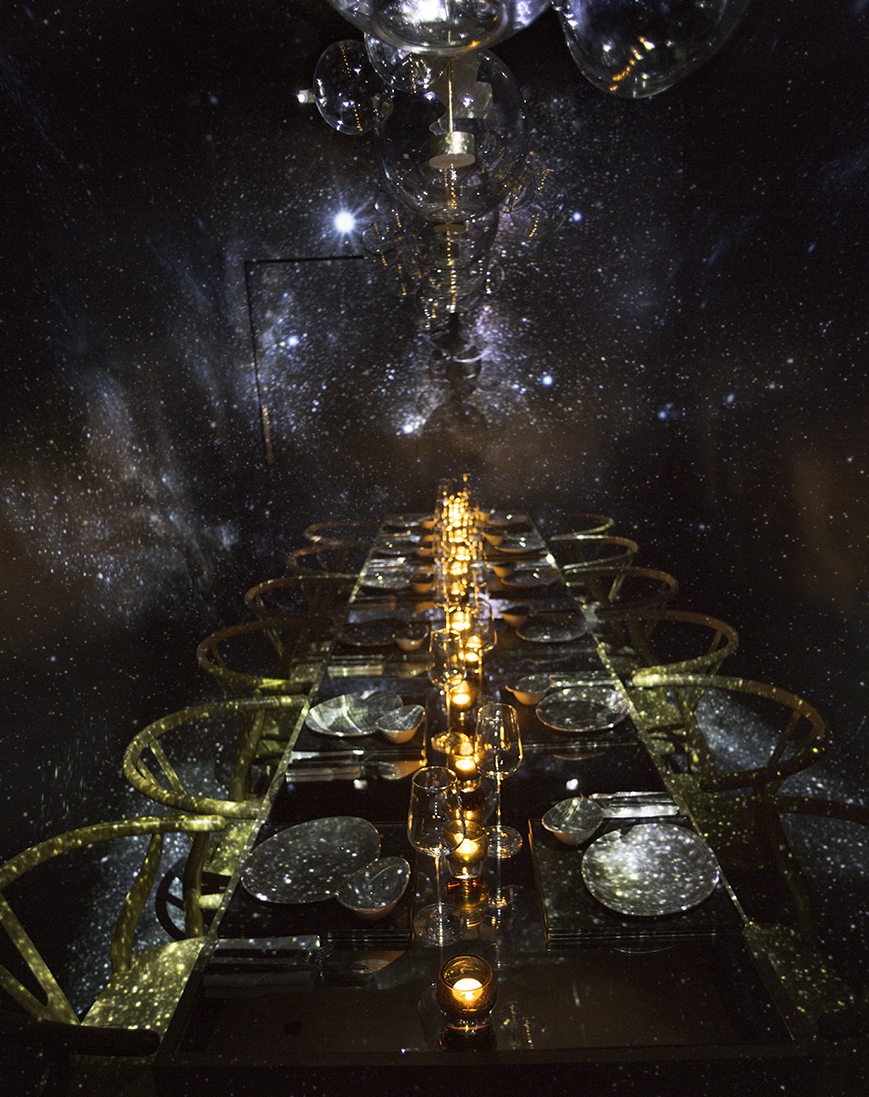 By the time dessert has arrived the clouds and trees have all but disappeared and the diner is submerged in a fantastical moving and shimmering star-field. As shooting stars arc over the guests, they are invited to search for their lucky star and make a wish.
Maxwell wanted to explore the notion of ceremony associated with dining and reflect the transitory effect dining can have on the senses. From the palate, along with the visual and aural throughout the seating. To do so in such a dramatic and theatrical fashion in a permanent restaurant is somewhat challenging. The pop up is truly a medium that is liberating for both designer and chef alike. And most importantly, the guests love being in the space.
Practice: Emma Maxwell Design
Photography: Damon Escott