Sign up for our newsletter
Photographer: Christine Francis
Residence M is built on a small site, requiring an inventive approach in order to maximise the yield. Unlike the usual introverted house surrounded by outdoor yards, this minimalist home has expanded its walls to sit almost flush to the property boundaries, creating an unexpectedly big-small house that brings the outdoors inside through two internal courtyards.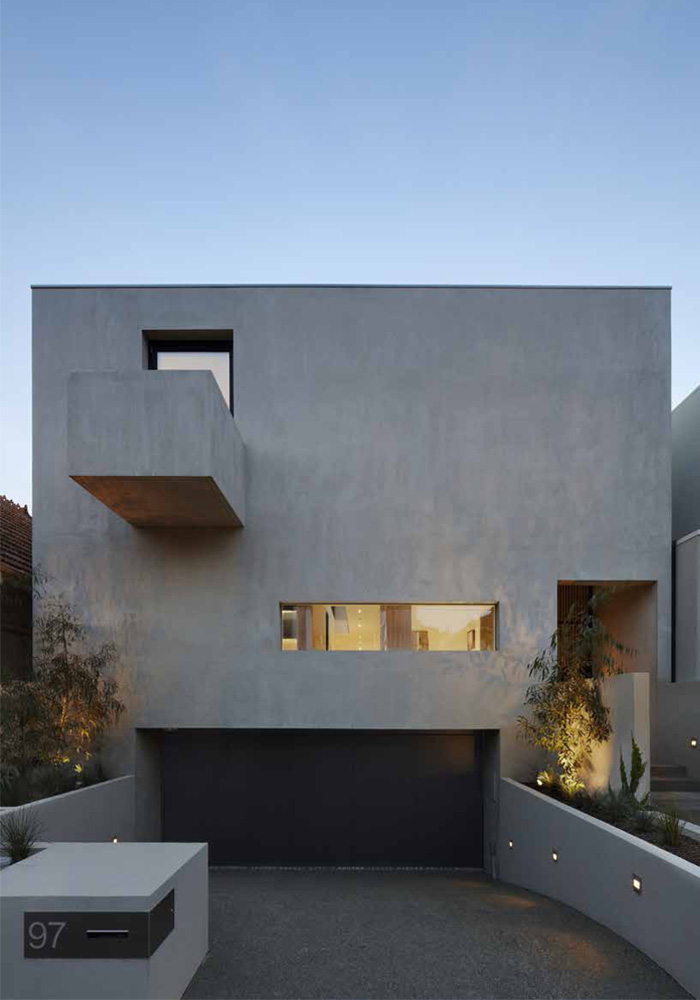 The home's south- and south-west-facing courtyards are critical to the design in more ways than one. In order to function, the outdoor courtyards had to feel like an interior living space, which was achieved with a seamless transition of floors, creating continuous movement and a flow of materials from the inside to the outside.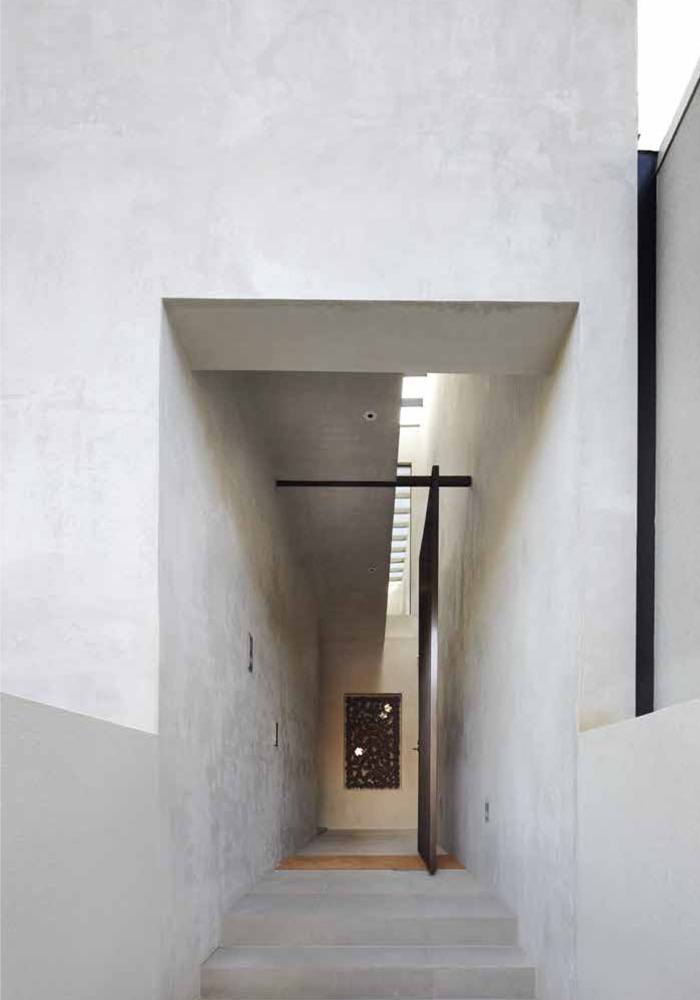 Residence M's design required careful management. The home could figuratively be described as a cube that has spaces carved out of it, and each carving not only resulted in concrete shapes but also sculpted the air, shadows and light.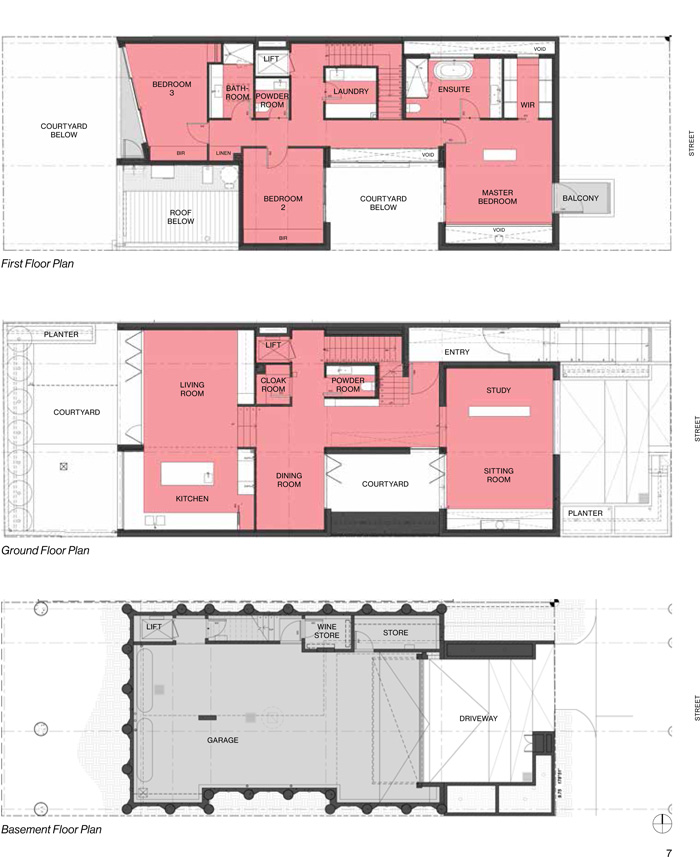 Voids were strategically created throughout to distinguish different living spaces the way most designers use walls, which allowed the architects to work with natural light, cross-flow ventilation and long breezeways.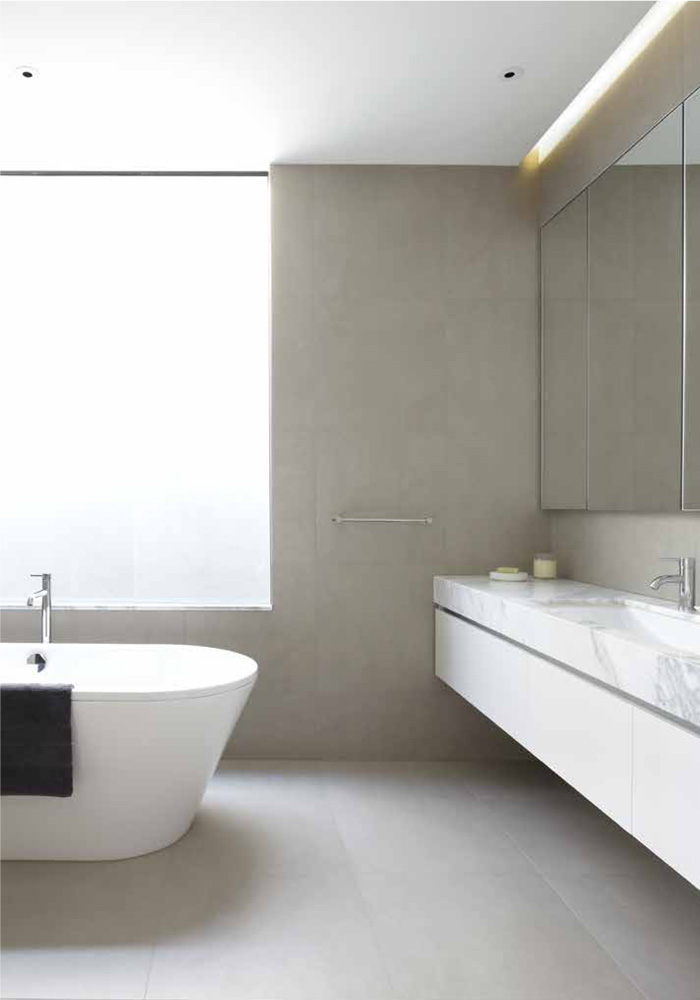 Nor did the architectural team allow floors to encroach into the sense of space, using elements that transcend both the ground and first levels to give the interior the feeling of one, expansive volume.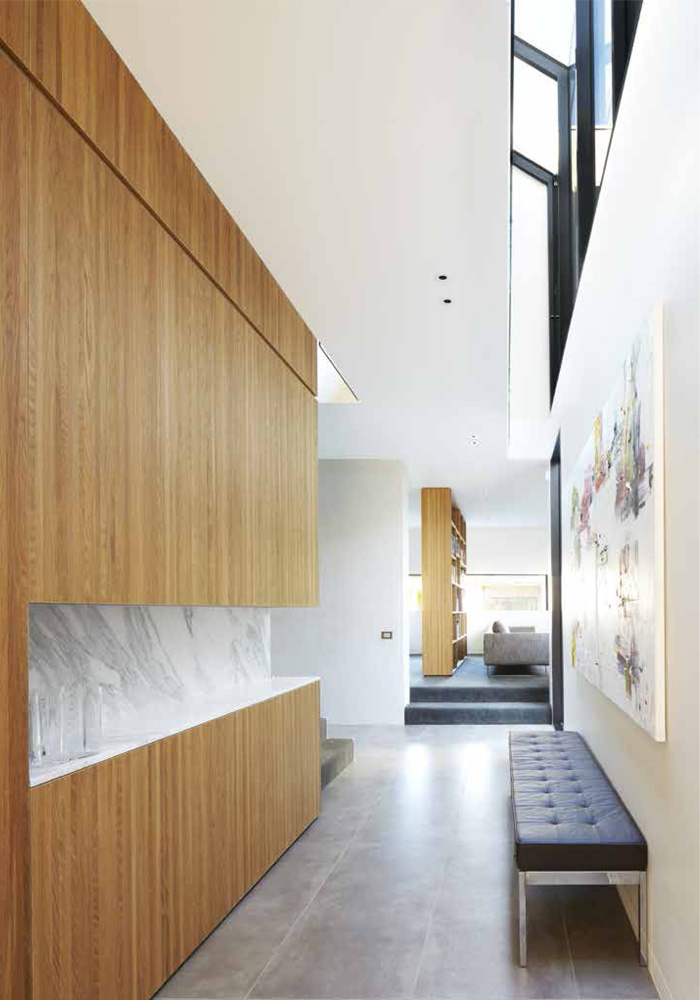 The sunlight throughout is diffused through glazed windows and filtered via clever angles, softening the severity of the harsh Australian sun and making the home fresh and light. In keeping with modern principles, the palette inside is not only minimal, but rigorously consistent throughout, ensuring the home's integrity as a strikingly designed whole.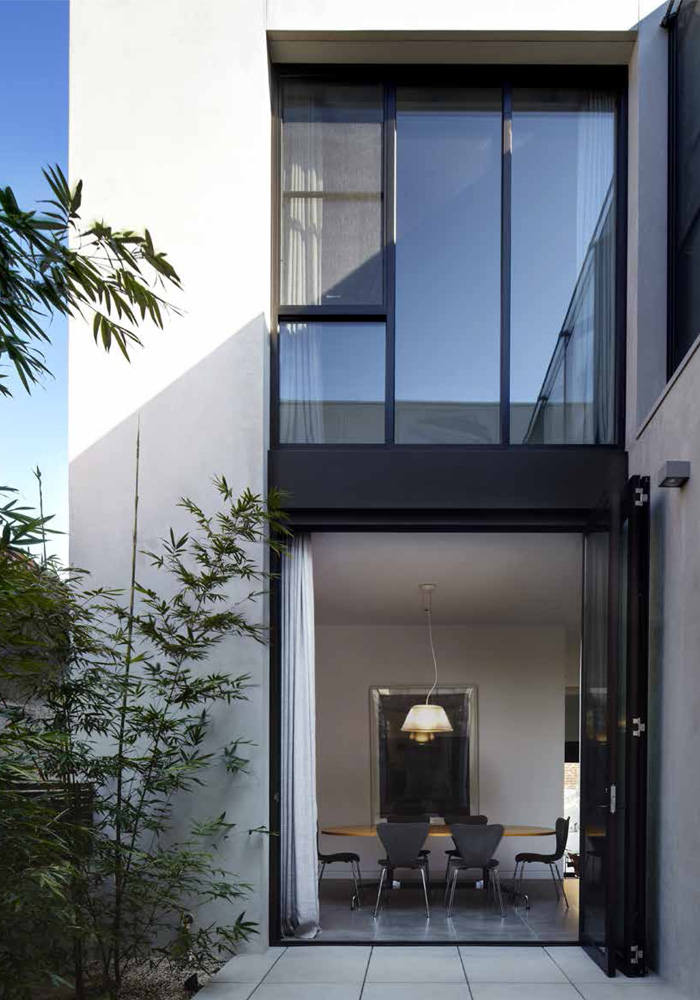 Designing for modernity risks austerity, however Residence M is anything but. The architects have considered the design of what is, after all, a family home. The wisdom to preserve the harmony of both parents and children is manifested in a floor plan that, like Robin Boyd's House II, diplomatically distinguishes between living spaces for adults and children. This light-filled, gentle form creates a serene hearth.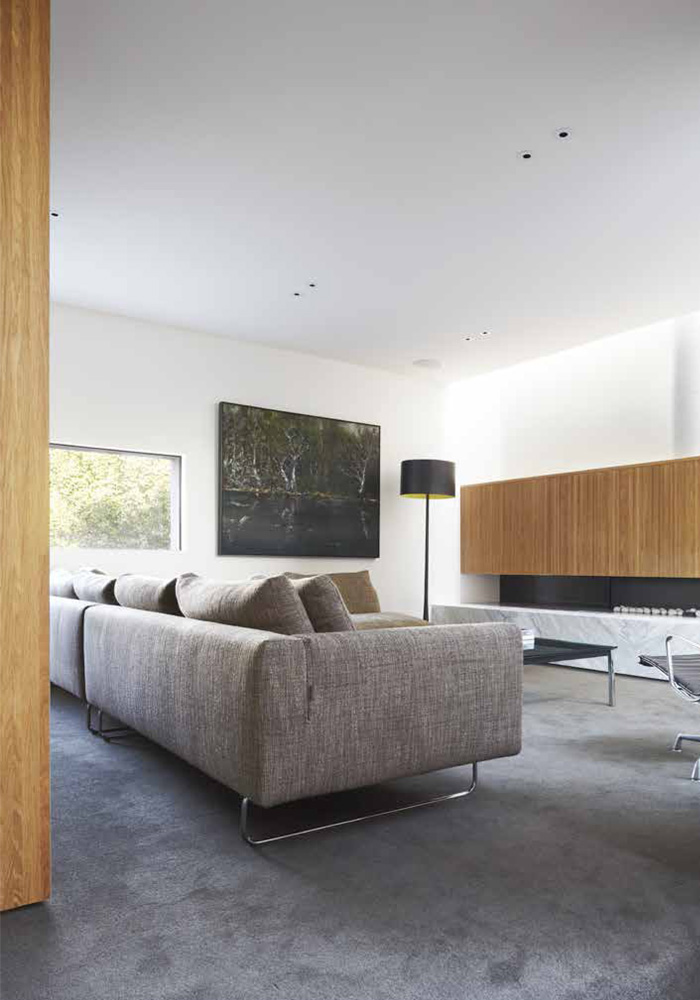 Residence M's well-informed plan brings the outdoors inside while remaining seamlessly secure, it breathes while remaining insulated, and follows the hard-earned tradition of grappling with design challenges without resorting to adornment, resulting in a home that looks timeless and effortlessly simple.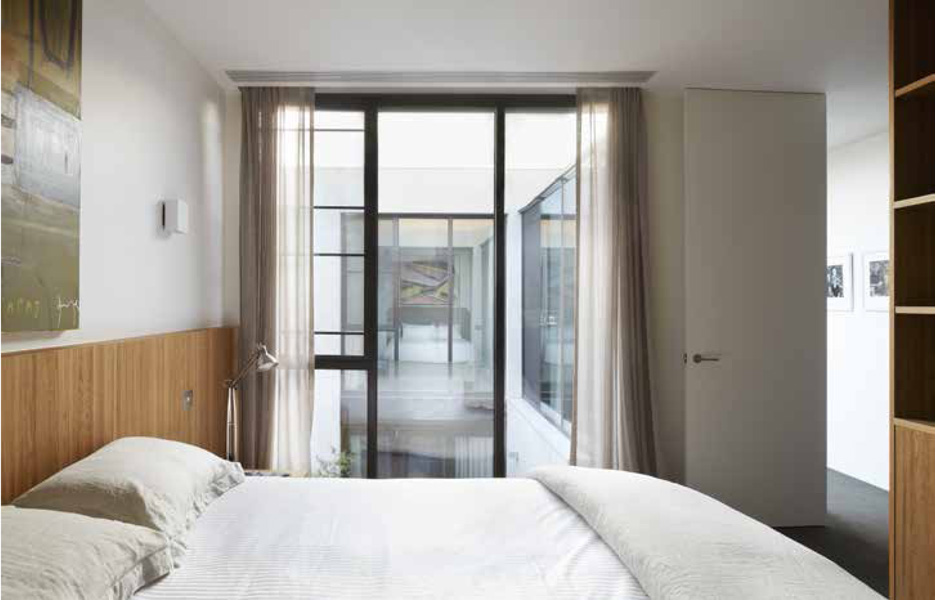 unltd is a new lighting technology by ambience, which allows creative lighting possibilities that have never been possible before.