Photography by Mauro Pomponio.
Platform 3 was conceived as a metaphorical waiting lounge located above train platforms. This new 'platform' offers a welcoming transit room for commuters. The success of this project is based on a place-making approach to design, looking beyond the design brief to create a vibrant, casual meeting place.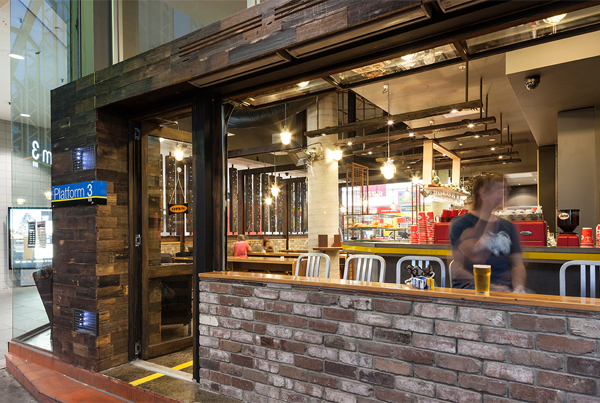 The idea of materialism and the relationship between public and private domains were challenged in this project. Quirky detailing brings the design to life, in particular the raised yellow nodes used traditionally to delineate safe zones in platforms that appear as a feature. Placing this item along timber benches highlights the concept of transit, while emphasising the public feel of the space.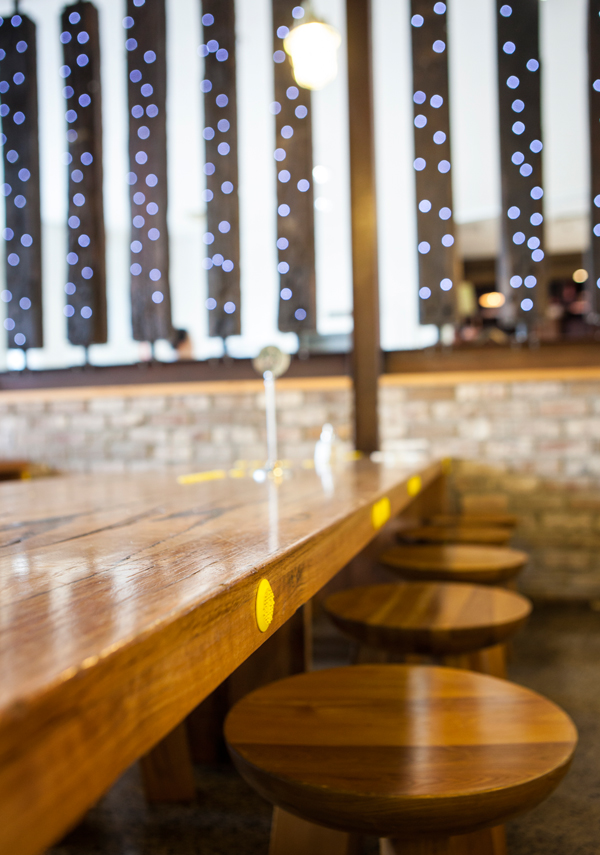 At Platform 3, the characteristics of a railway station as a bustling shared space have been brought to the dining experience. The idea of a group of patrons sharing the same communal table was designed to emulate the shared seating space inside a train cabin.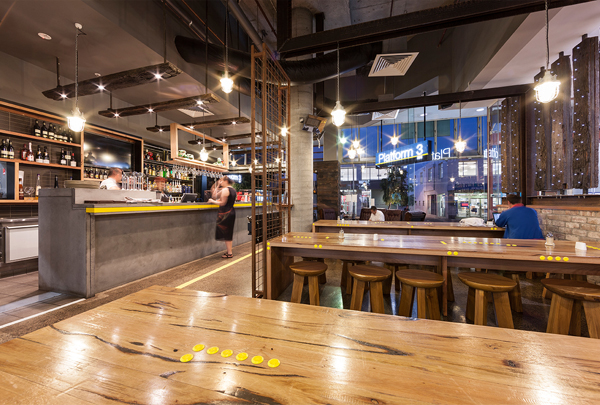 Parts of the external wall facing the walk way of the mall have been reduced from the typical full height glass shop front to a row of old railway sleeper panels, sitting on top of the half height recycled brick wall. This allows the ambience, noise and smell of the place to permeate in the environment. Interested shoppers often peek through the gaps, allowing conversation between the bistro customers and their friends who walk pass when they are being spotted.