Above image: Hadid's Glasgow Riverside Museum of Transport
This excerpt originally appeared in AR145 , as part of a retrospective article on Hadid by Penny Craswell. AR145 is available now through newsstands and digitally through Zinio.
For an architect whose buildings are so sculptural and can stand on their own as works of art, it is not surprising that Hadid's architectural legacy is strongest in the museum sector. Her architectural style – all curves and angles, full of asymmetry and often without a clear front and back – suits the grand, monumental nature of museums, where architecture is often as much about making a dramatic statement as it is about presenting a collection. Contemporary artist and sculptor Anish Kapoor described her buildings as "habitable sculpture".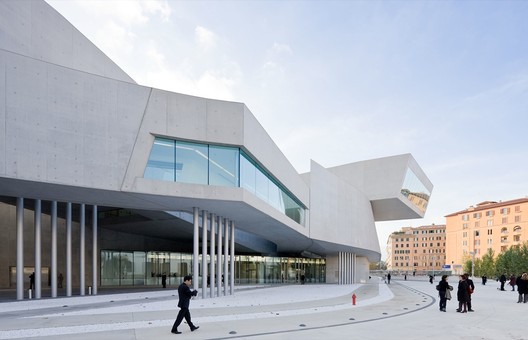 Her first significant museum is situated in the historic city of Rome, where the MAXXI Museum of XXI Century Arts (1998– 2009) provides a futuristic contrast, fitting for a museum of 21st century art. The building is designed with a series of directional geometries derived from the urban grid of its surrounding context, with two main directional lines connected by a curve. This formalist approach – as evidenced in Hadid's paintings of the building for the original competition – was reinterpreted in the built context as walls, beams, ribs, lights and stairs. The parallel lines of the building also define indoor as well as outdoor space, creating a porous building with a continuous sense of fl ow, serving to draw visitors in and through the building.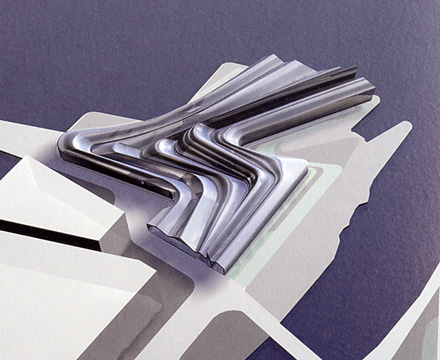 These curves and this flow, originally drawn by hand, were developed using computers, with Hadid's office one of the pioneers of 3D modelling technology. Practice director Patrik Schumacher took an active role as a proponent of parametricism, a term he coined in 2008, using algorithms and other computer programs to manipulate architecture and achieve new levels of structural complexity. Schumacher identifies digital design tools as having an increasing influence over Zaha Hadid Architects, allowing the tendency towards complexity and fluidity that was already manifest in the work to become a reality. "Hadid's early elaborate techniques of projective distortion – deployed as a cohering device to gather a multitude of elements into one geometric force field – were already setting the precedence of the current computer-based techniques of deformation and the modelling of fields by means of pseudo-gravitational forces."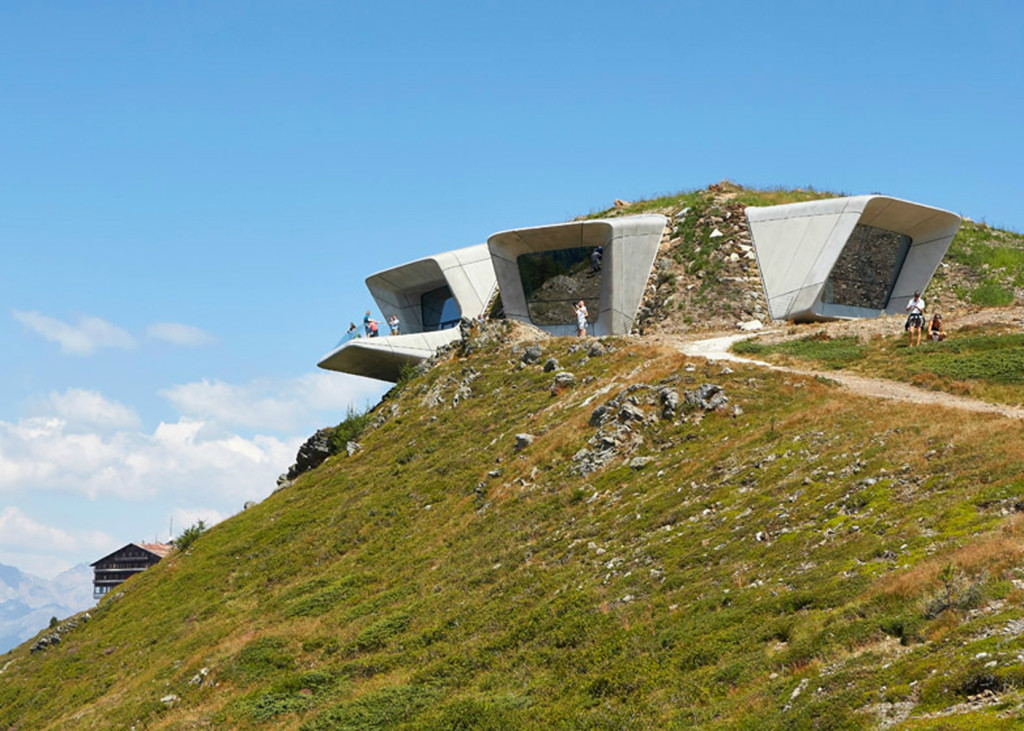 Hadid's other museums include the Glasgow Riverside Museum of Transport (2004–11), which connects the city to the River Clyde in Glasgow, and the Messner Mountain Museum Corones (2013–15), which is set into a mountainside at a ski resort in Italy's northern alpine region. In both cases, the landscape was a significant factor in the resulting built form. In the case of the Riverside Museum, the building is conceived as a long, tunnel-like shape – what Hadid referred to as a third metallic river – with openings to the city and to the river. On the city façade to the north, the roofline is distinctive for its five peaked ridges, creating a jagged, wave-like, graphic effect. Inside the building is much more simple – one single volume in pistachio green running over 120 metres offers exhibition space for the museum's collection of transportation vehicles, including cars, bicycles, ship models, trams and locomotives.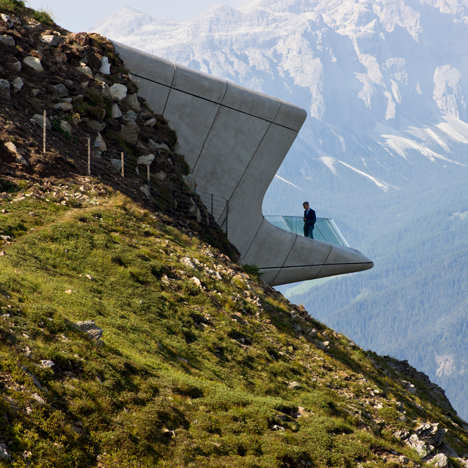 In Italy, the Messner Mountain Museum Corones almost seems to emerge from the mountain itself, with three large openings that create different vantage points of the limestone peaks of the Dolomites. In order to achieve this, Hadid's design saw 4000 cubic metres of earth and rock excavated from the mountain, lending a sense of being embedded inside the mountain for museum visitors – appropriate for a museum on mountaineering – as well as providing a thermal benefit. The three openings are in reinforced concrete poured in situ, with walls between 40 and 50 centimetres, while the roof is up to 70 centimetres thick, allowing the excavated rocks to be piled on top of the building.
This article originally appeared in AR145 , as part of a retrospective series on Hadid. AR145 is available now through newsstands and digitally through Zinio.