Eschewing the traditional design of an early childhood education institution, BeneBaby International Daycare in Shenzhen comprises a series of open and flexible space planning to create a "village-themed" environment, to help and encourage preschool children to adapt to unfamiliar social environments.
The centre is located in the Nanshan Houhai District of Shenzhen city, surrounded by high-end residential and office buildings. As a residential area for overseas Chinese and expats in Shenzhen, local families urgently a centre that would meet their needs.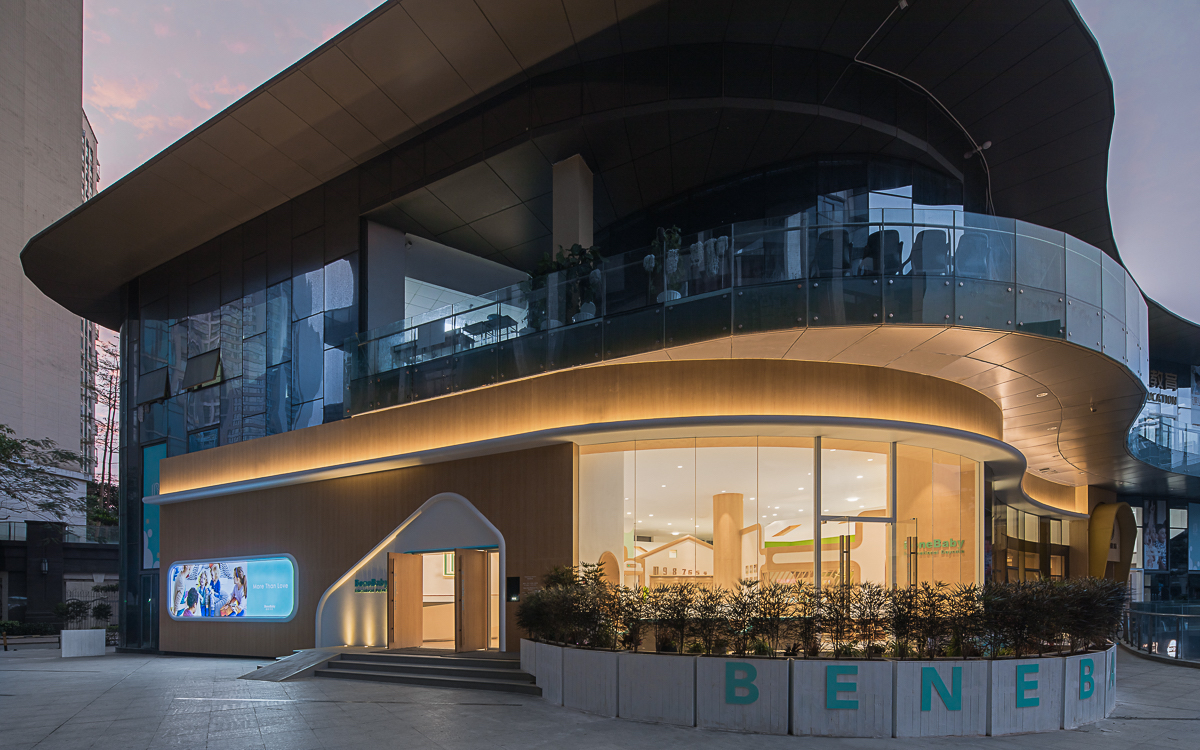 VMDPE Design abandoned the traditional "lobby, corridor, classroom" type of spatial planning and instead, curated an "individual and community" space arrangement. The approach allows for individual, small group, and large group interaction where children can engage in different degrees of social interaction and learning based on how they feel.
"VMDPE Design firmly believes that children will instinctively and eagerly interact with their surroundings, while adults need only to observe and assist their needs, as well as to provide them with thoughtfully prepared environments," say the architects.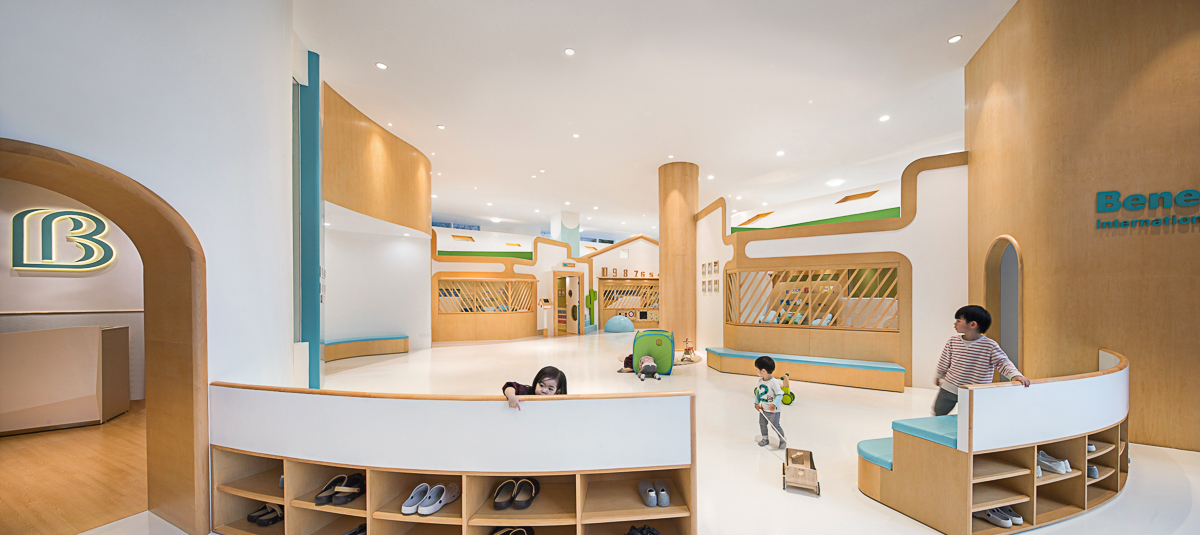 "The concept of 'hidden management' was used in the design of the project, transforming the 'human-made' management that often makes teachers anxious into an 'environmental-made' approach, which allows children to take the leading role in this space, while teachers can feel more at ease conducting educational work rather than managing education."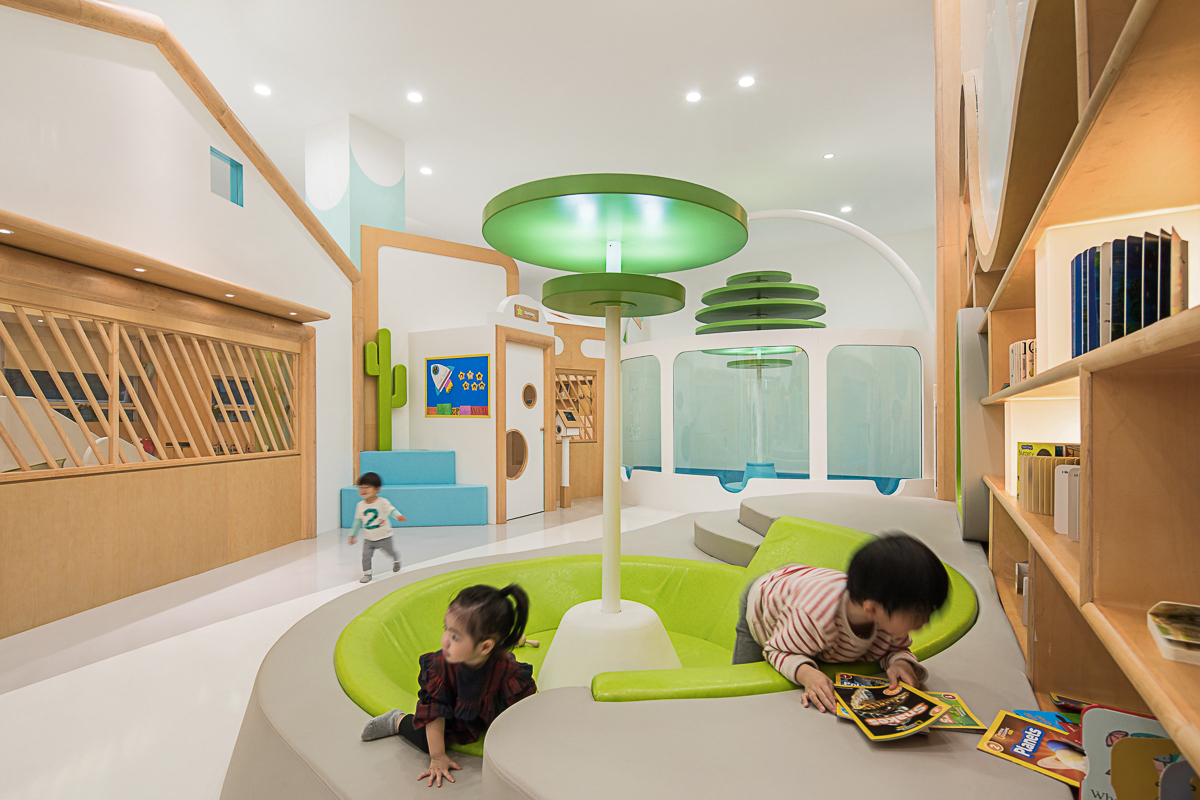 The entire building has been "child-scaled" including the stairs, handrails, doors and windows. Soft rubber floors have been installed on selected indoor locations to
allow children to practice their balance. There are also a few small slopes inside the kindergarten.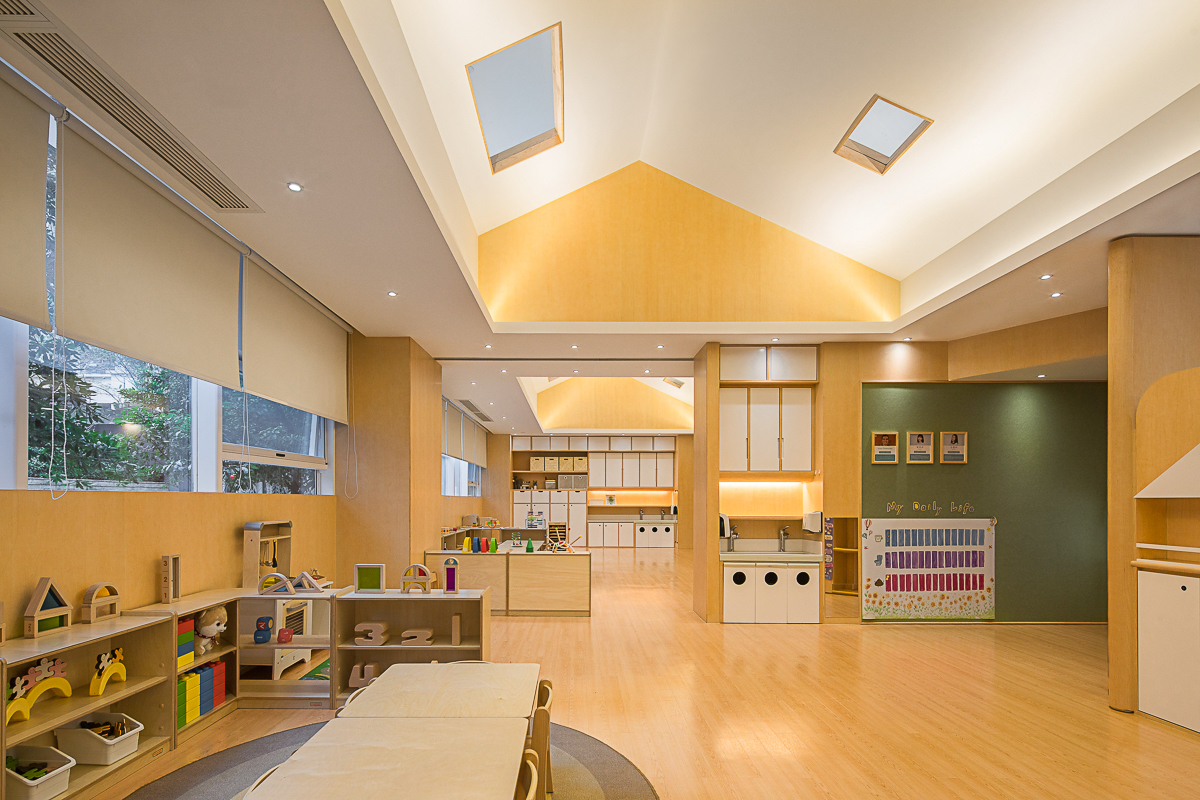 "The project aims to transform an old and outdated building into a contemporary educational space with energy-saving features. Inside there is an art room, a music theatre room, an interactive projection room and a library. Outside there is a garden area for children to engage in planting activities and various types of sports venues," say the architects.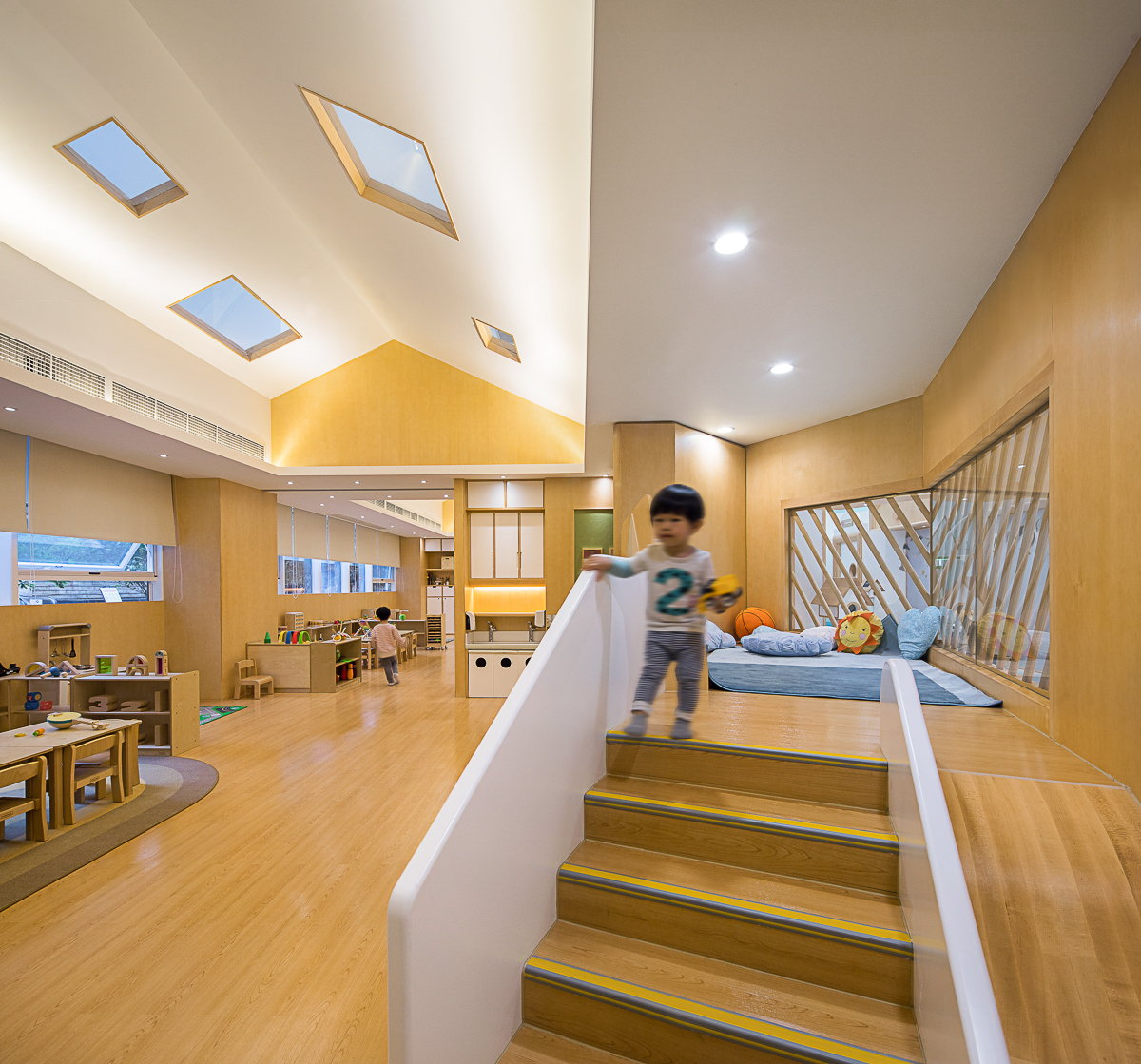 "Despite space limitations, VMDPE Design imbued a vast spatial sense into the building and provided it with efficient functionality. At the same time, extensive research on scale planning was made during the design process. For example, large angled walls on the one hand "steal" space, and on the other hand create a very simple but fun spatial experience. Glass elements are used between multiple areas, effectively enhancing the sense of space and facilitating observation and interaction between children and teachers, as well as children and parents."
The space features simple and irregular lines, combined with large amounts of wood used in the interior, and aluminium, preservative-treated wood and white glass on the exterior.
Photography by Kevin Ho, VMDPE Design