Apple has revealed its latest store in the 'Vegas of China', Macau, with a design that aims to offer "a calm complement to the buzz and excitement" of the city. 
The design is the result of a close collaboration between the design team at Apple led by chief design officer, Sir Jonathan Ive and Angela Ahrendts, senior vice president of Retail and Online Stores and Foster + Partners.
Located at the heart of the gaming and entertainment capital, the design is based on a cube and features a large new event plaza in the foreground in a bid to create more meaningful spaces for the community in this urban setting.
Carved out of a densely planted bamboo forest, the plaza forms "an oasis of tranquillity", a so-called urban room that draws people into the store, creating pedestrian connections between the surrounding buildings.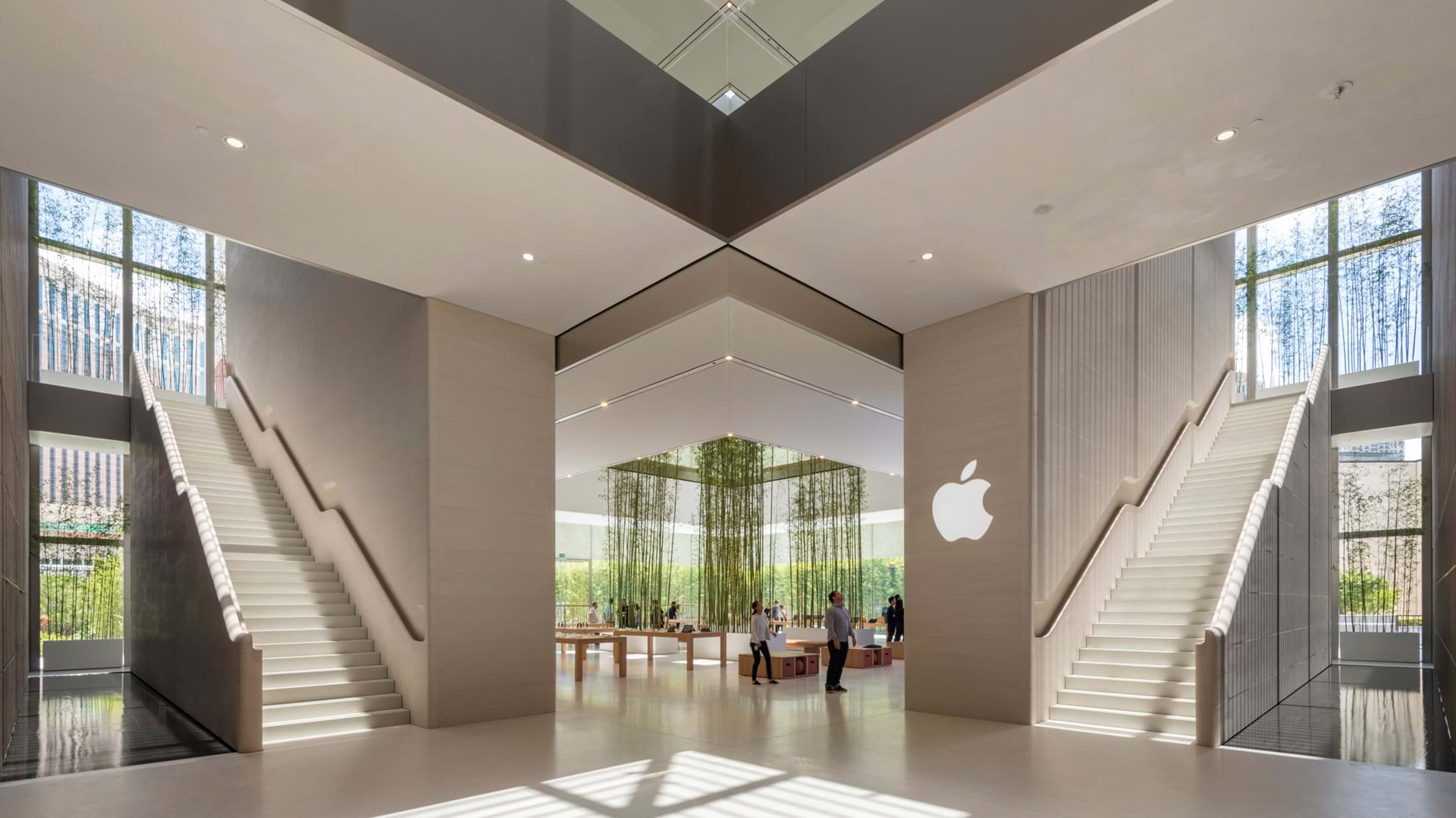 Stefan Behling, head of Studio, Foster + Partners, says: "We wanted to create something very simple and pure – a beautiful and elegant building that complements the sounds, sights and colours of Macau while embodying a sense of clarity and quietude. The design creates two distinct spaces, one inside and one outside, imbued with a sense of authentic beauty arising from the innovative use of natural materials."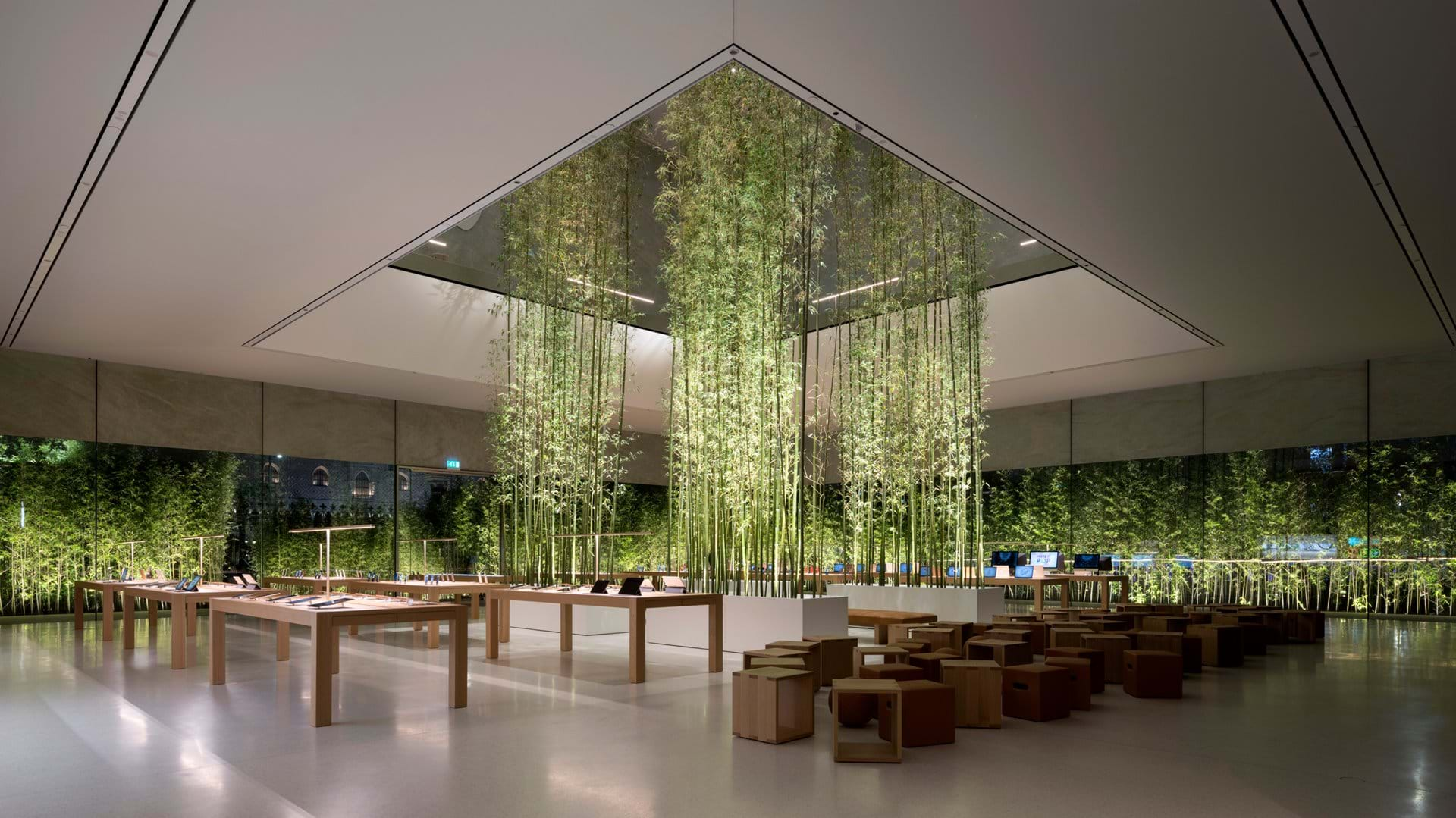 Officially named Apple Cotai Central, the store is conceptualized as a 'paper lantern' that glows and entices visitors inside. Stone panels shimmer throughout the day as the sun bounces off them, while at night the cube radiates a warm glow, contrasting against the bright lights of Macau.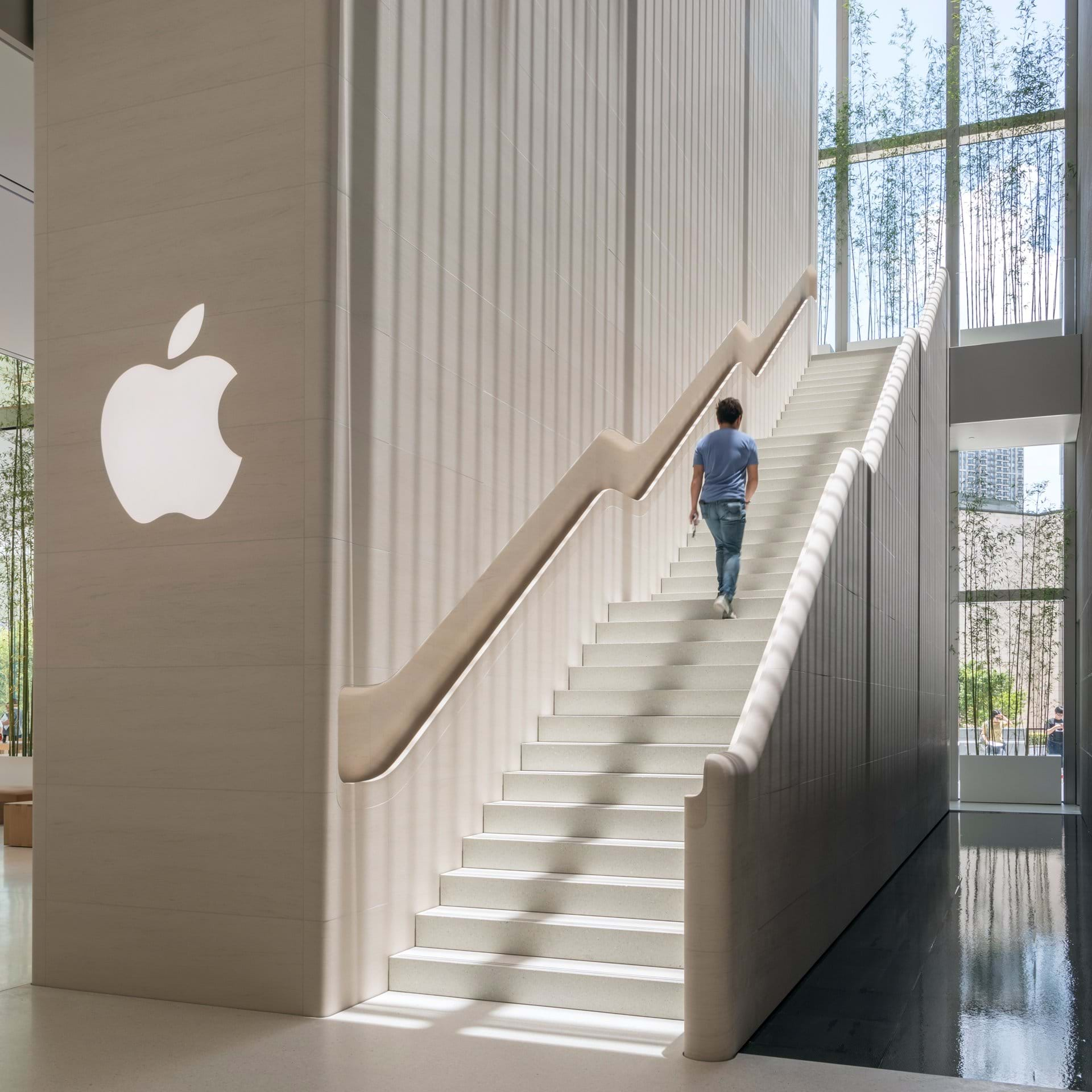 The façade comprises five layers of glass integrated with thin layers of stone, which gives the building a distinctive look, appearing as translucent stone walls, similar to stained-glass. The structural frame is supported by three corner columns wrapped in mirrored stainless-steel that reflect the patterns and colours of the façade.
Inside, a bamboo grove sits under the central atrium capped by a large central skylight with pyramid-shaped apertures that bring natural light into the interior spaces. The ground level is wrapped in a glazed façade that looks onto a layered bamboo screen, which blurs the boundaries between the inside and outside.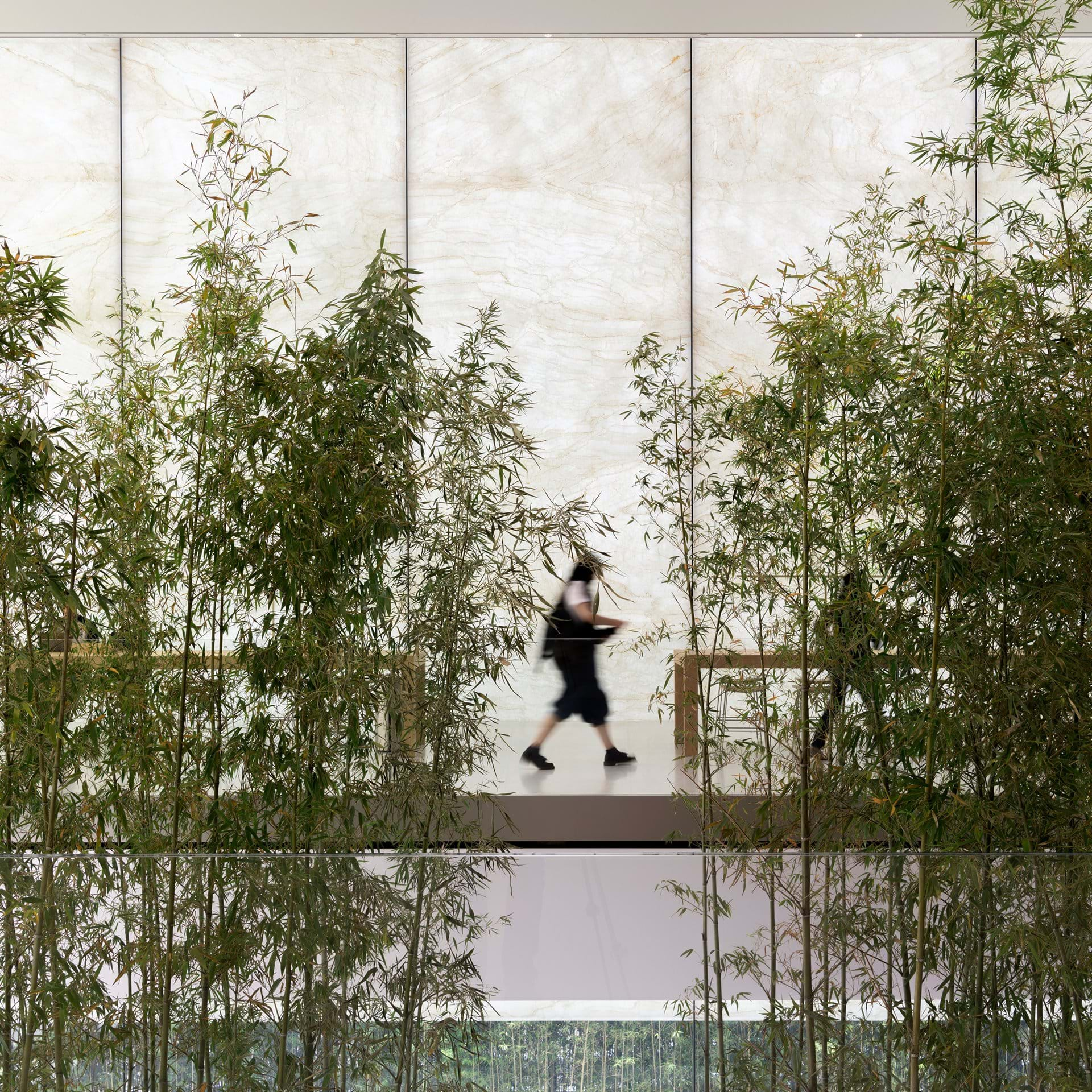 Two stone staircases lead to the upper level, lit by skylight strips that bring in filtered natural light. Display tables are arranged around the central atrium looking onto the bamboo grove below.
Photography by Nigel Young/Foster + Partners