The Victoria Racing Club (VRC) has today announced its new club stand designed by Bates Smart. The grandstand will be built by Multiplex in collaboration with engineers Arup in time for the 2018 Melbourne Cup Carnival.
It will offer 360-degree views of the mounting yard, race track, members' lawn, parade ring, betting ring and winning post. "The world-class facility has been designed to provide an unrivalled event experience. Guests will be entertained and can enjoy an incredible variety of restaurants and bars across five levels, including a rooftop garden that boasts outstanding views of the famous track and Melbourne's city skyline," says VRC's CEO, Simon Love.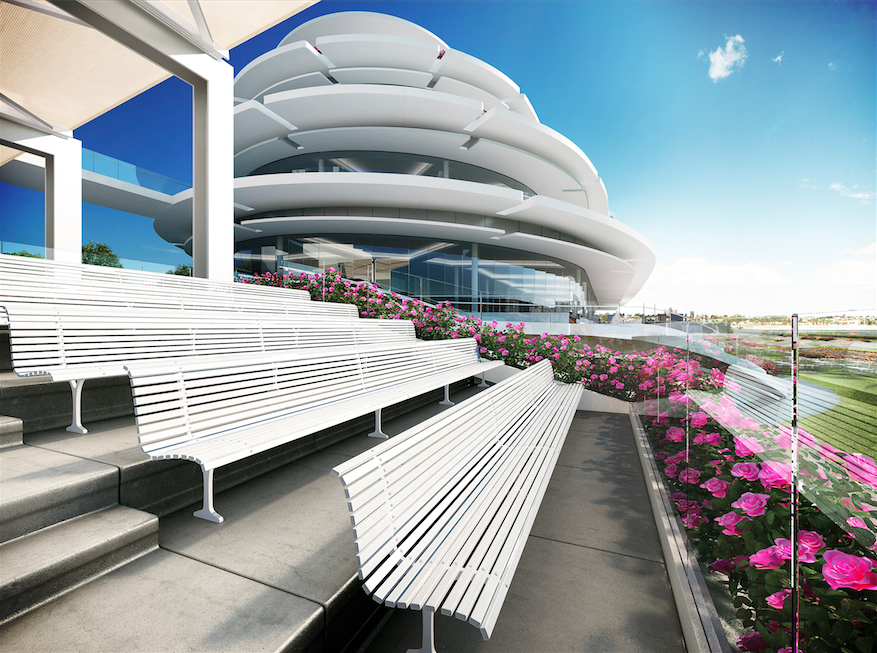 In contrast to traditional sports stadiums including racecourse stadia, the club stand presents itself in the round, says Bates Smart. In doing so, it forms the ceremonial gateway and centrepiece to the course. The design forms direct links not just to the track but also to the mounting yard, members' lawn, parade ring and day stalls to the east, betting ring to the north and existing grandstands and winning post to the west.
The club stand occupies virtually the same footprint as the existing historic members' old grandstand, but will provide increased capacity and a more diverse array of new hospitality venues and facilities, culminating in an expansive rooftop terrace. For race-goers, the new building will ensure an all-round enhanced experience, with improved hospitality offerings, internal circulation and amenities.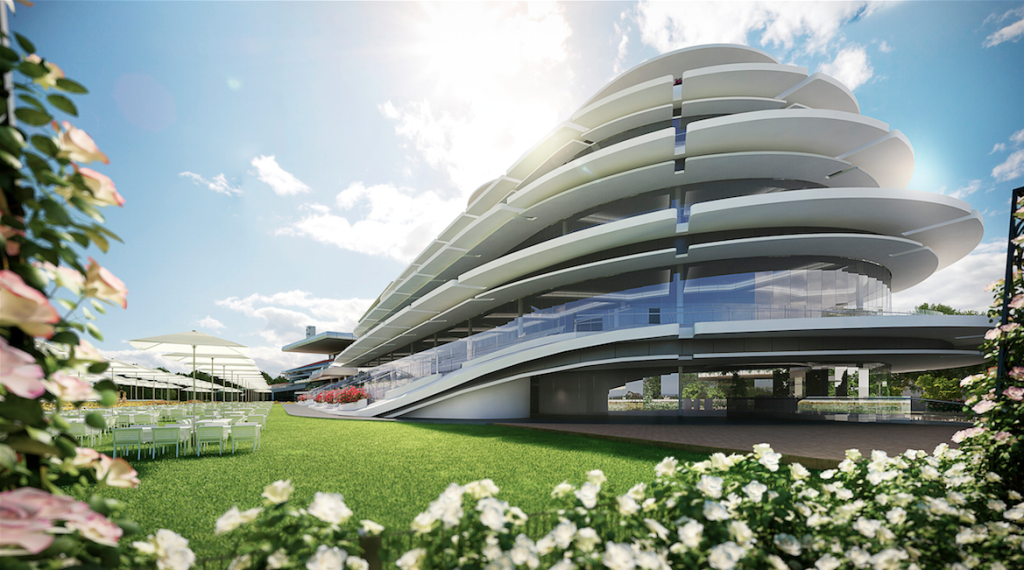 The story of Flemington Racecourse and the VRC is to be woven into the fabric of the building through material, pattern, pictorial and artefact reference and displays. "The club stand celebrates the history and vivacious character of Flemington and the Victoria Racing Club," says Kristen Whittle, Bates Smart director. "We hope to capture the absolute joy of a day at the races and we firmly believe it will become an iconic part of Flemington's future."
The five-level club stand will be the 10th grandstand to be built at Flemington since 1865. Construction is set to commence after the 2016 Melbourne Cup Carnival and completion is scheduled for before the 2018 Melbourne Cup.