Artist Angelica Mesiti's installation for the Australian Pavilion at the 58th International Art Exhibition of La Biennale di Venezia has been widely praised, recognised in many 'best of' lists published around the world.
It is also notable for another reason: Mesiti's work with curator Juliana Engberg is one of a number of strong collaborations between female artist-and-curator teams in this year's biennale. Remarkably, it is only in this 58th iteration of the world's most important art event that there has finally been an equal number of women and men included in the central exhibition.
This year's biennale is Titled May You Live In Interesting Times, curated by Hayward Gallery director Ralph Rugoff. We do live in interesting times, indeed – in our present #MeToo moment, there is also increased scrutiny on matters of equality and representation.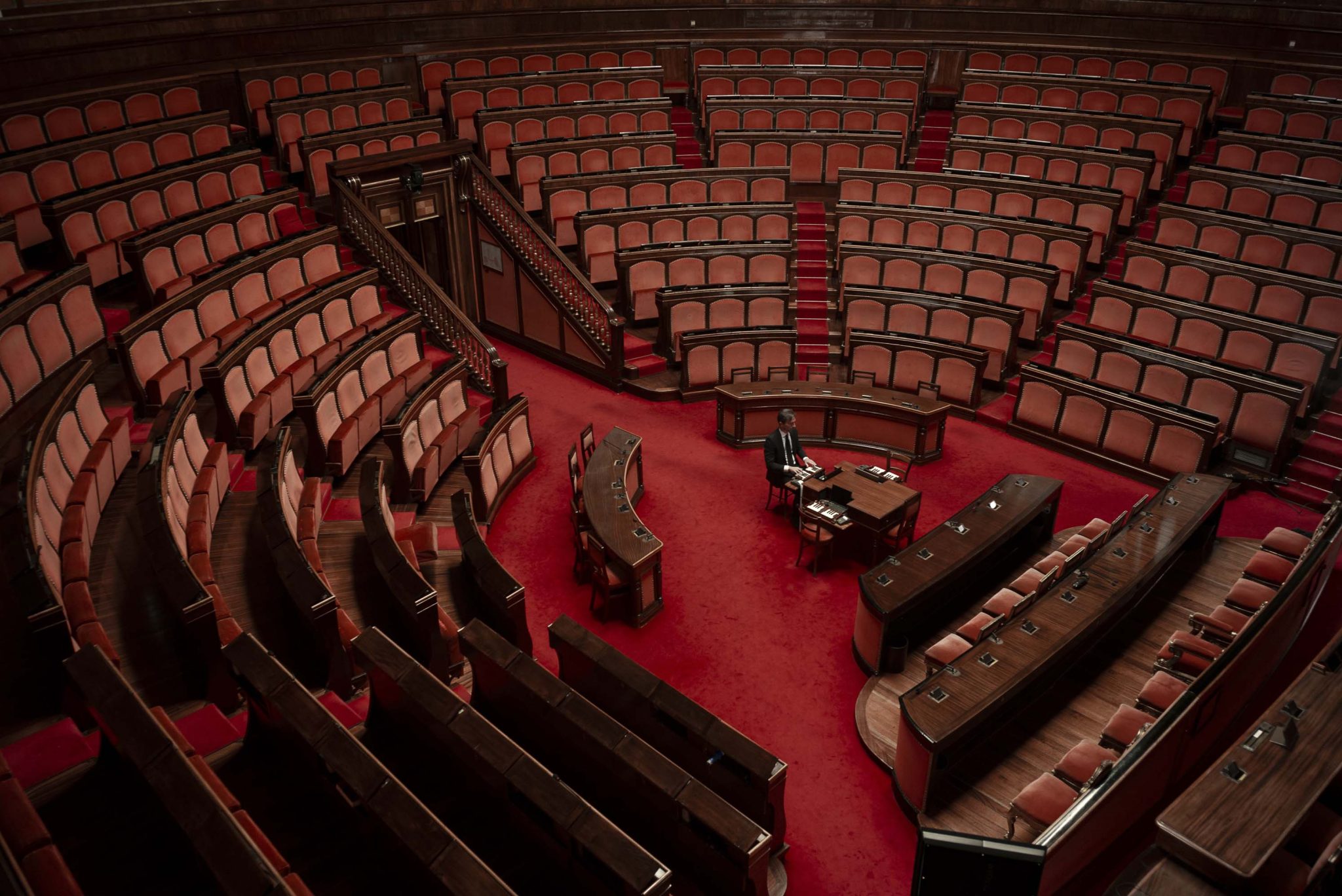 Fortunately, there are many standout female artists in this year's exhibition such as Laure Provost in the French pavilion and the all-women Lithuanian collaboration of Rugilė Barzdžiukaitė, Lina Lapelytė, Vaiva Grainytė, whose work – a live eight-hour opera performance set at the beach and addressing climate change – was awarded the Golden Lion for best national pavilion.
Mesiti and Engberg's artist-curator collaboration is one of 17 such female partnerships to be seen among the 87 national pavilions at Venice this year. Mesiti's work, titled Assembly, is a three-channel video installation that effectively transforms the darkened cubic interior of Australia's Denton Corker Marshall-designed pavilion with its own architectural intervention.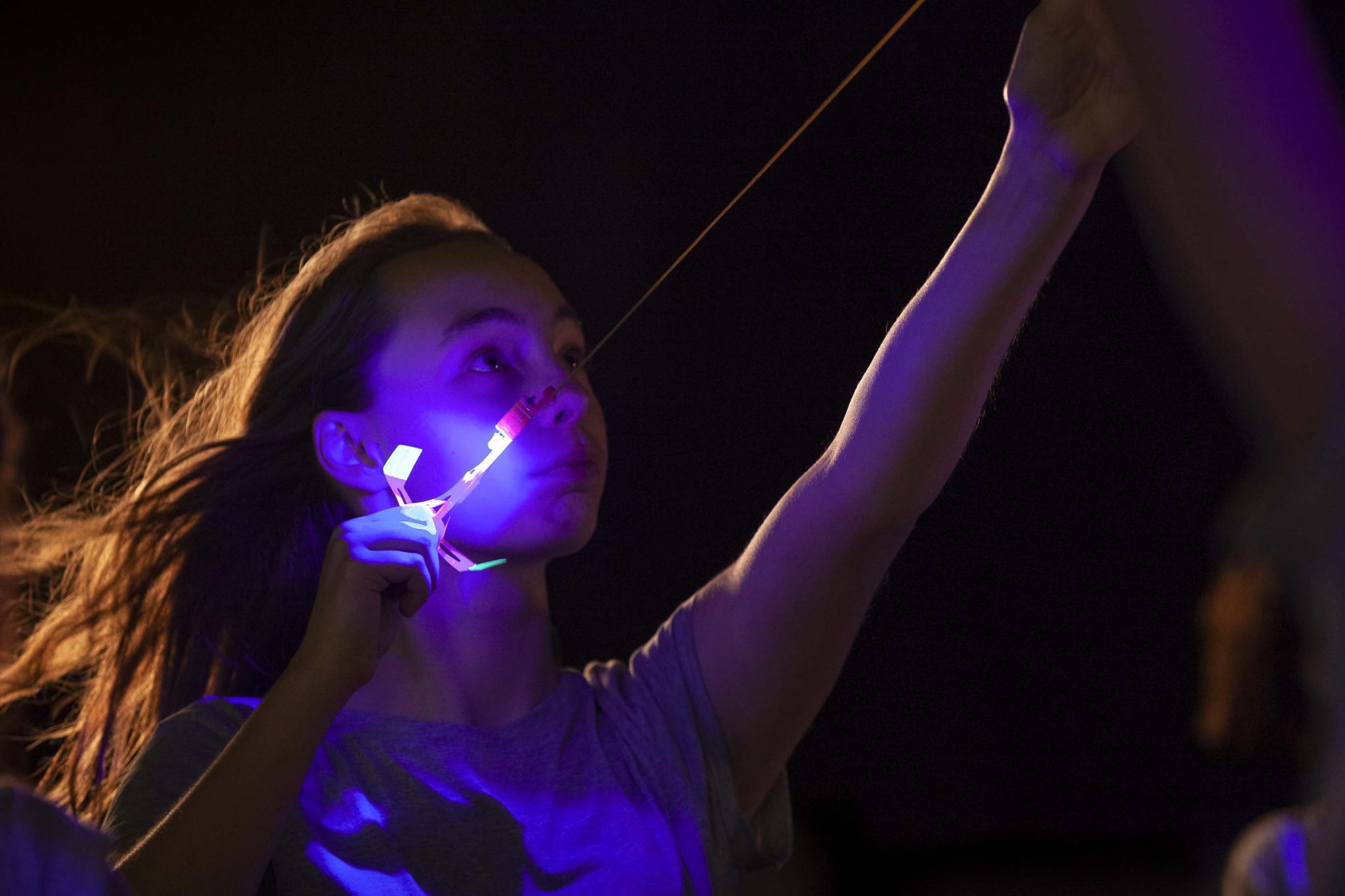 Assembly – which dramatises the ways multiple, sometimes conflicting, voices contribute to the democratic process – presents a crimson sunken amphitheatre, inspired by the historical shape of the community circle or forum, from which to view its three giant video screens.
On screen, images filmed within the red-carpeted Italian Senate in Palazzo Madama, Rome, and Old Parliament House, in Canberra, echo the work's physical environment in hue and form. The three screens of Assembly travel through the corridors, meeting rooms and parliaments of government while performers, representing the multitude of ancestries that constitute cosmopolitan Australia, gather, disassemble and re-unite, demonstrating the strength and creativity of a plural community.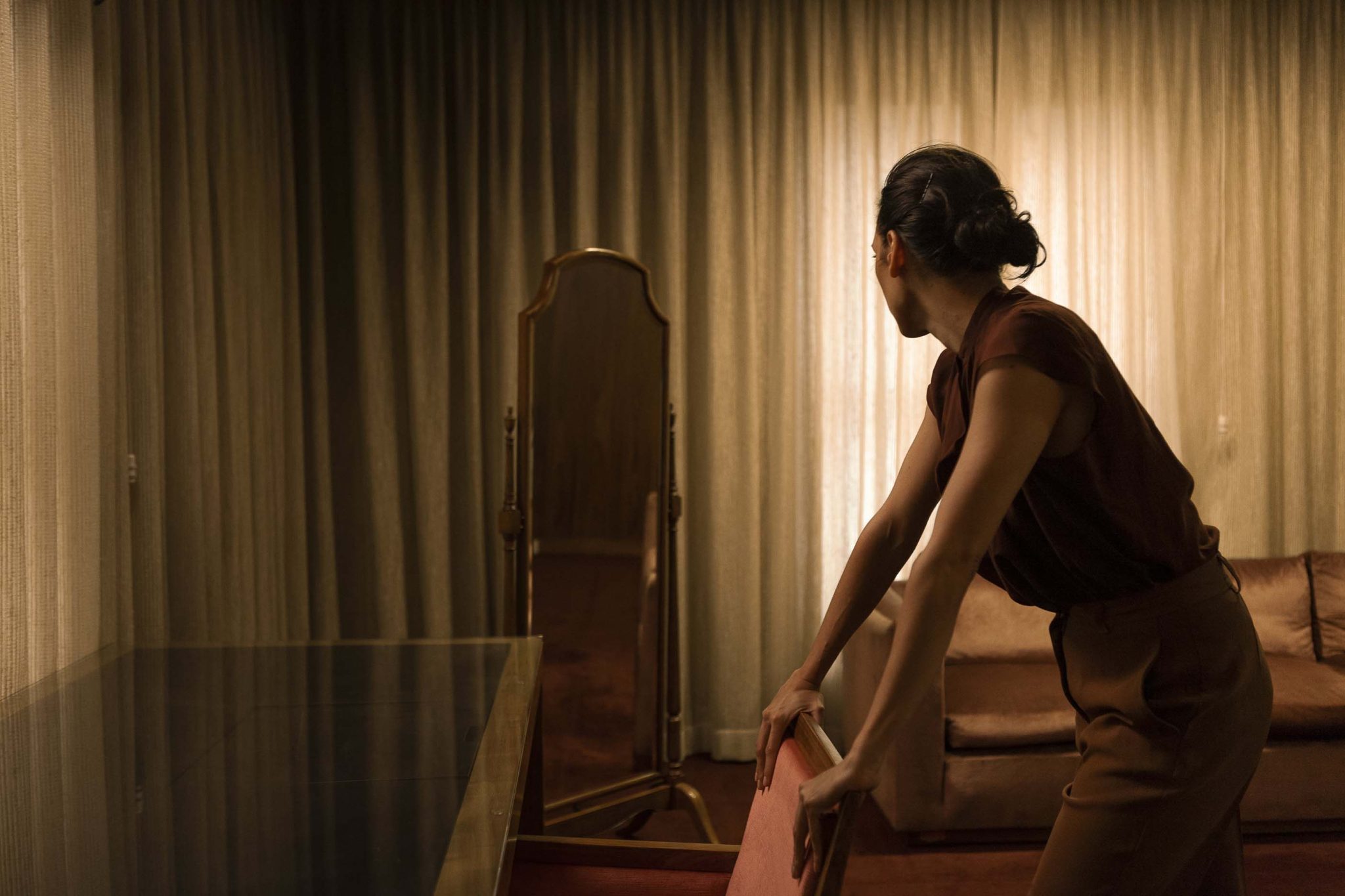 Engberg describes the work in architectural terms, as "cutting a rupture into the voided place of government to ignite a next succession of communication". "Assembly seeks to create a new space for those who want to speak differently, hear attentively, and act together to form a new translation of the democratic process," she says.
Translation plays an important role within the work. A few years earlier, Mesiti had found a 19th-century Michela machine in a Roman flea market. The Michela is a stenography machine, resembling a small piano keyboard, used to record speech in places such as the Italian senate.
For Mesiti, the machine suggested a translation between language and music, with both grounded in notation. For Venice, she worked with composer Max Lyandvert to create a score based on a stenographic translation of Australian writer David Malouf's aptly titled Poem to be Written in Another Tongue.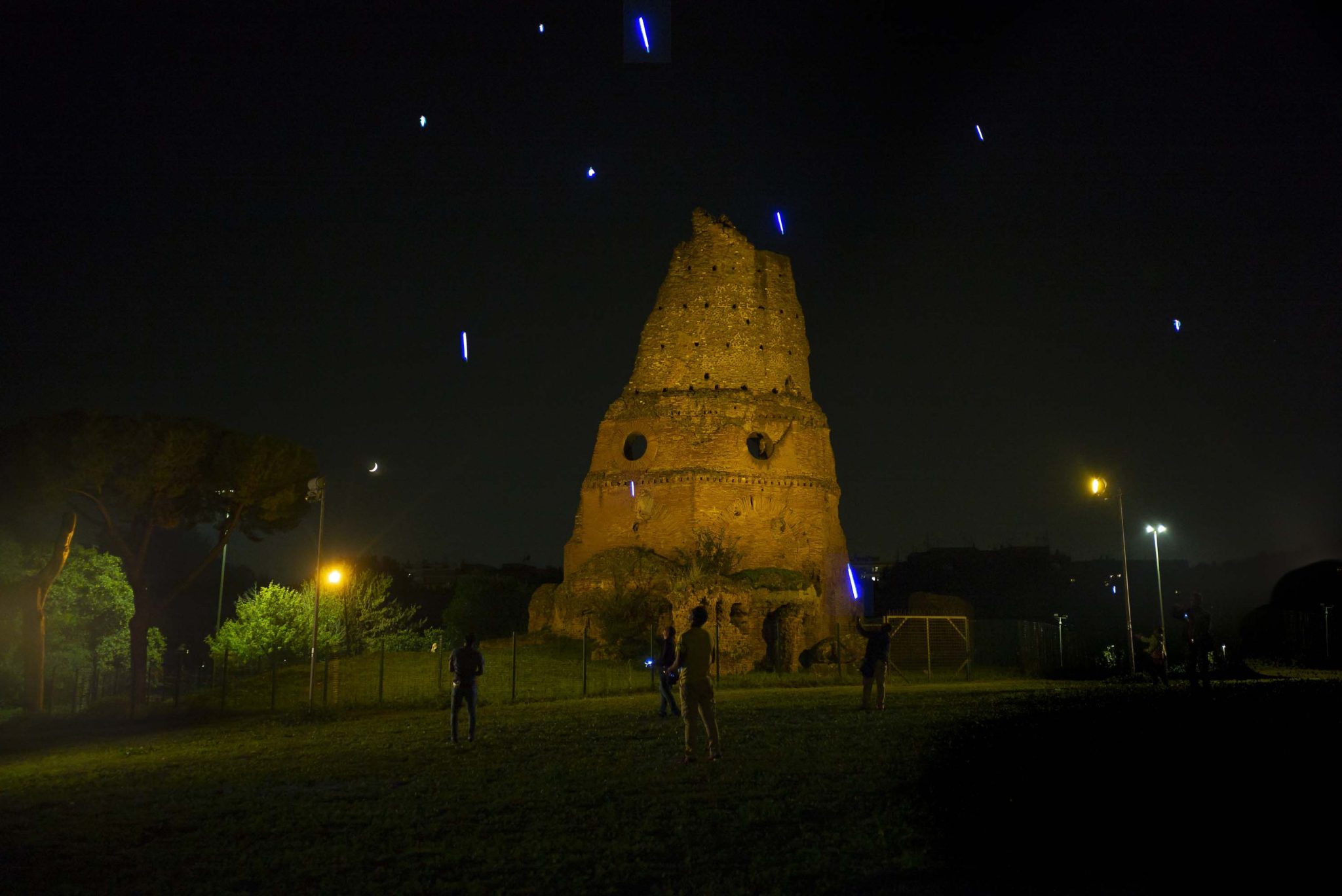 "Translation has been a particular enquiry and methodology for me for a number of years. In Assembly, I explore the space where communication moves from verbal and written forms to non-verbal, gestural and musical forms," Mesiti says.
With Assembly, Mesiti has explored multiple translations, including dance, drumming and chorus. To make the work, she assembled around 40 performers, musicians and creative practitioners, such as dancer and choreographer Deborah Brown, producer Bridget Ikin and cinematographer Bonnie Elliott.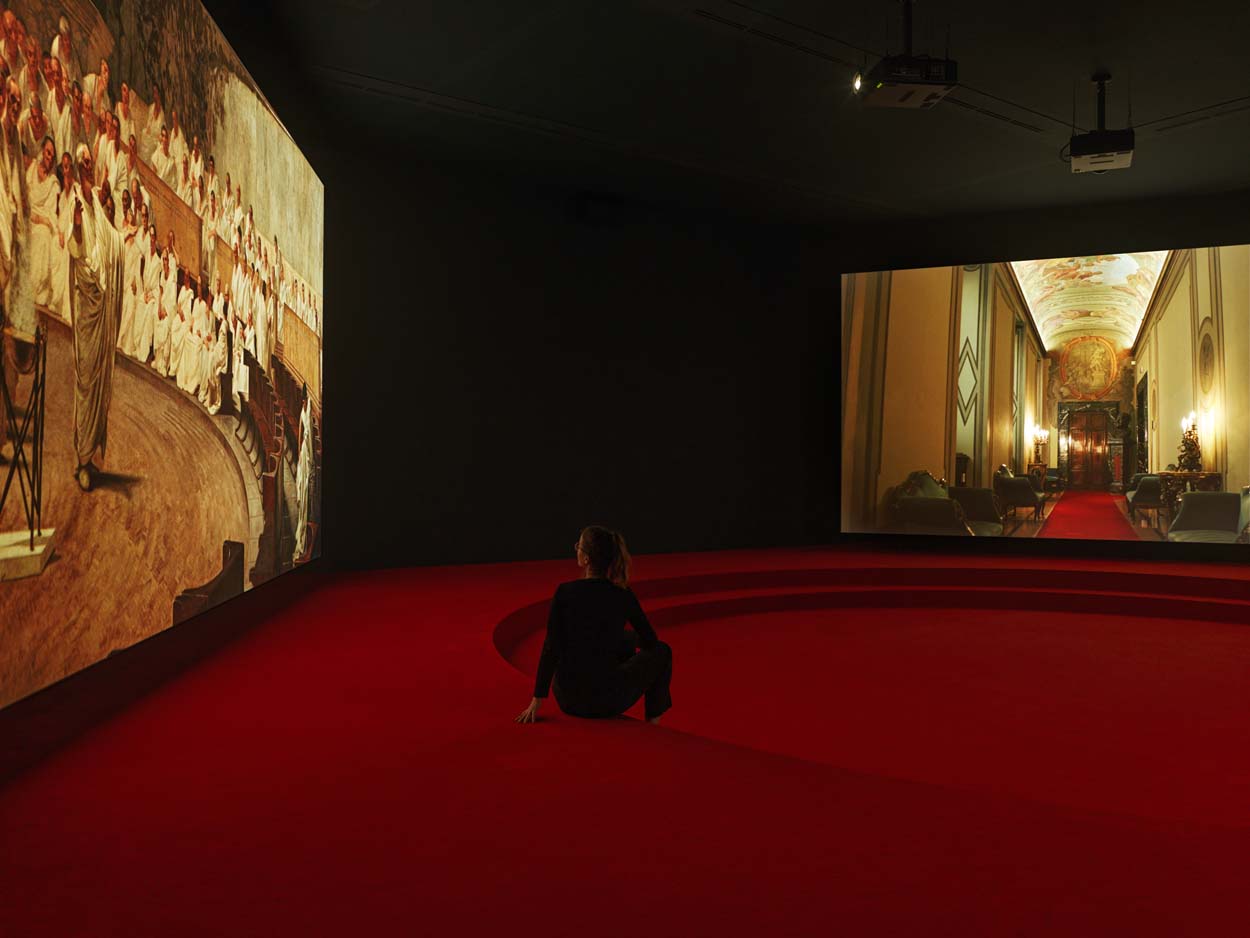 Australians will get a chance to see Assembly in 2020. The work has been purchased by the National Gallery of Australia and will be exhibited there before being toured nationally the following year, in partnership with the Australia Council for the Arts.
The 2019 Venice Biennale, May You Live In Interesting Times, takes place from 11th May to 24th November 2019.