After a six-month global search, Green Spine by Dutch architecture firm UNStudio and Melbourne-based Cox Architecture has been announced as the winning design for the Southbank by Beulah competition. 
Conceived as a "conceptual extension" of Melbourne's Southbank Boulevard, the Green Spine will be home to a vertical city of green spaces with a strong focus on culture in a nod to Melbourne's diverse population.
Reaching 356.20m high, the residential tower, which will be Australia's tallest to date, will be crowned by the Future Botanic Garden, a publicly accessible garden in the sky.
UNStudio and Cox competed against six other teams to design the $2 billion-plus Southbank site. 
Providing a pedestrian connection at street level through a series of stairs and stepped terraces, the precinct is extended vertically, offering open platforms, a marketplace, meeting places and art installations in a world-class entertainment facility.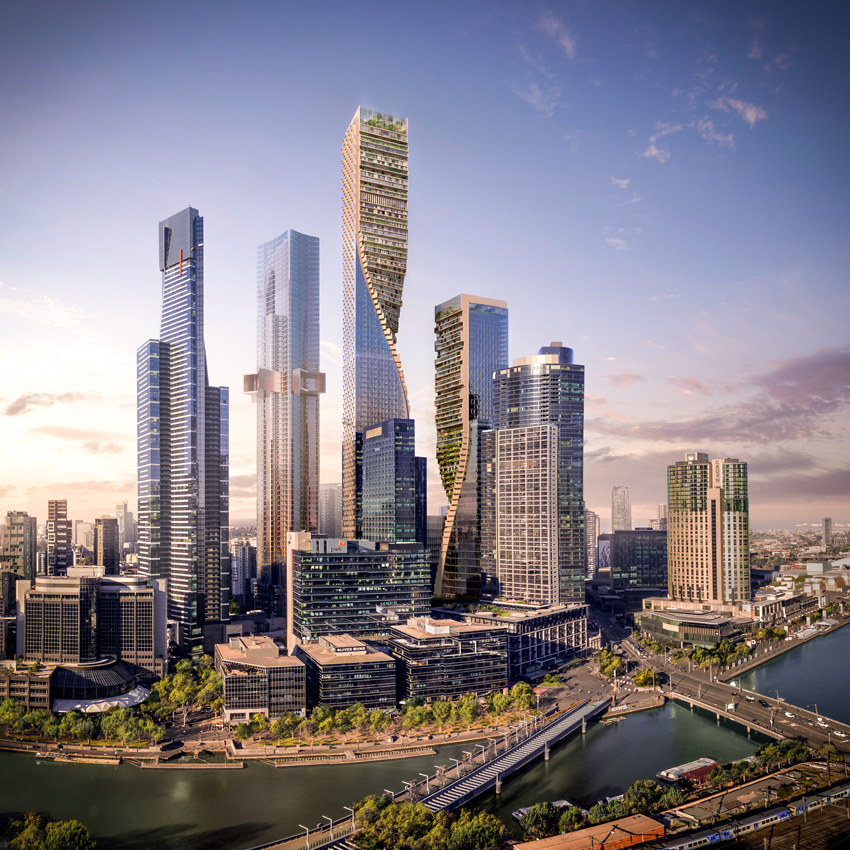 The lower levels of the towers will also make space for a vertical school, daycare, library, cinema, auditorium and an Australian-first BMW experience centre. From there, the spine twists into a series of outdoor spaces and green devices along the façades of the two towers, culminating at the top of the residential tower.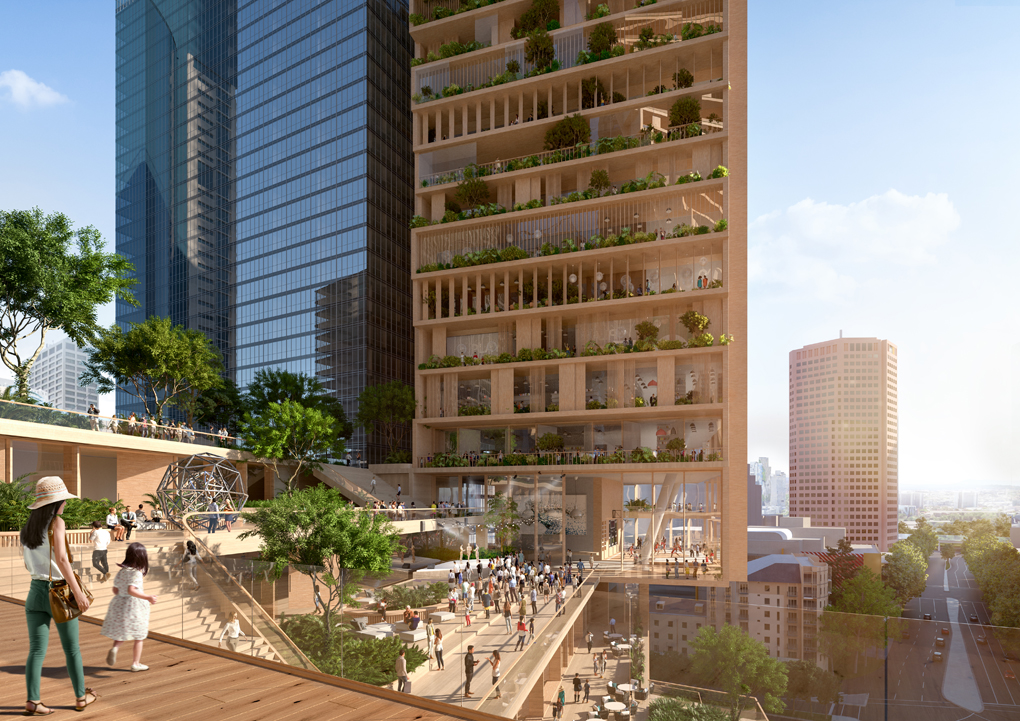 Opposite will sit a smaller tower, at 252.20m high, that is set to house commercial offices, a hotel, specialty restaurants and bars.
On the win, co-founder of Dutch architecture firm UNStudio Caroline Bos, says: "All we can say now is a big thank you for the trust placed in us and we will do our utmost to contribute to a healthier and future-proof Southbank and wider Melbourne with our Green Spine."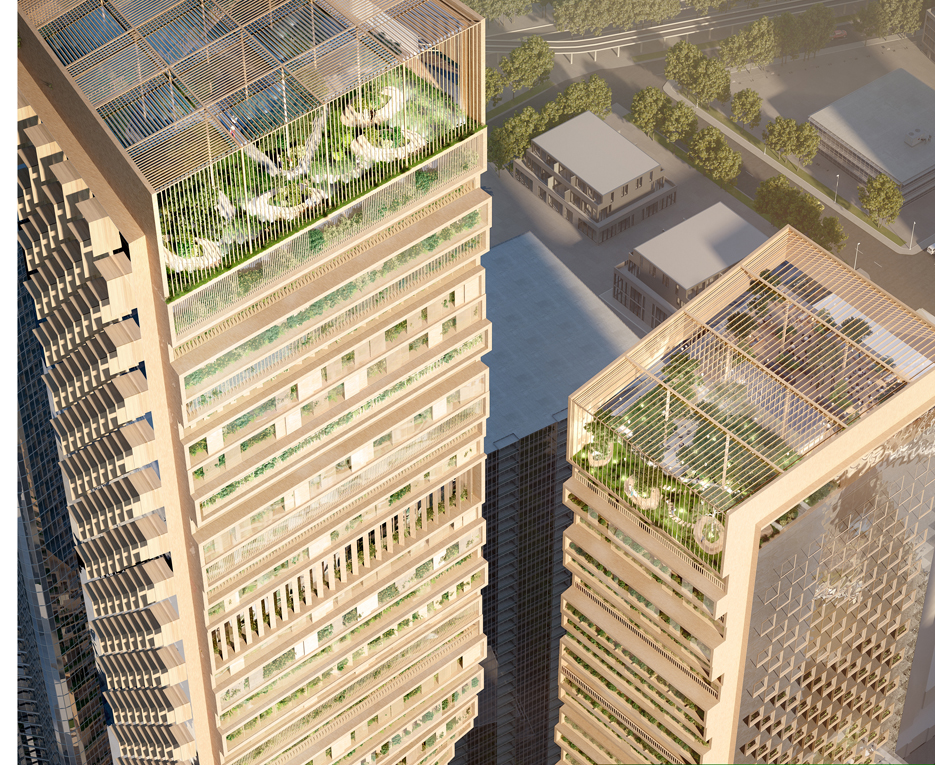 The competition was part of a six-month long process with the shortlisted designs judged by seven jury members including Victorian government architect and key figures from Australia's architectural community.