Showcasing 59 projects, Cameron Bruhn's new book, MMXX: Two decades of architecture in Australia, captures how the industry has evolved in the new millennium.
The first comprehensive survey of Australian architecture from this period, the richly illustrated volume celebrates the work of more than 100 practices across the country, taking the reader on a journey through varying scales and locations, from ambitious city-making projects to finely crafted homes and elegant sheds nestled in the countryside.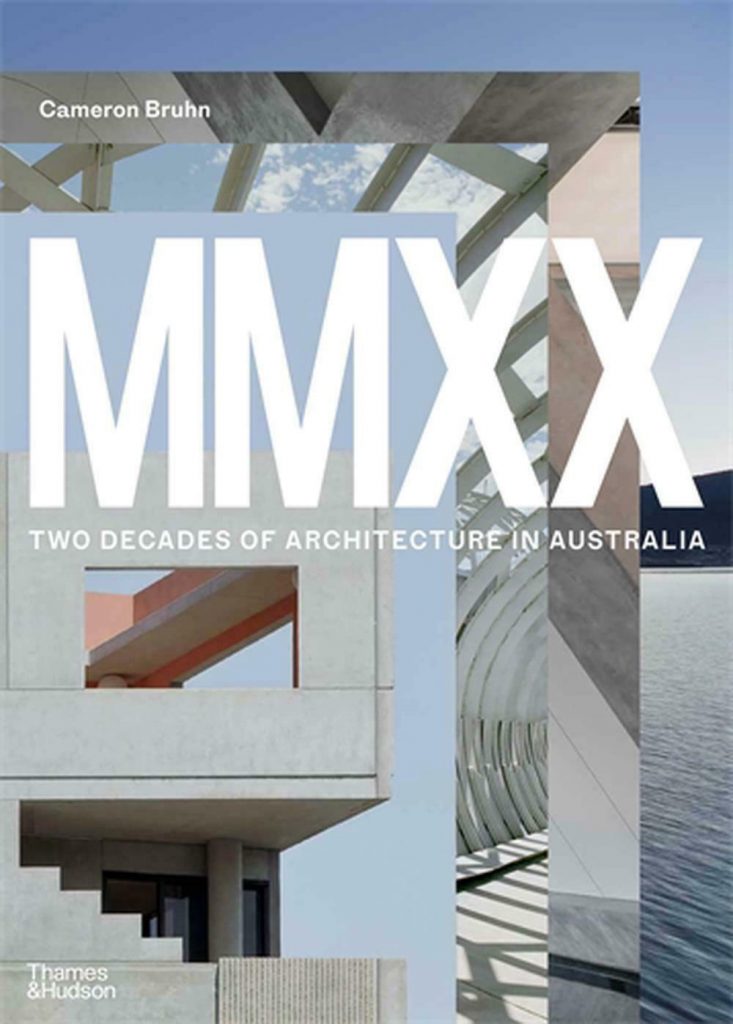 "MMXX celebrates excellence and innovation across the breadth of built works, establishing a continuum with the period just before the year 2000 and the new era that will soon follow," writes Bruhn.
It also features think pieces that define the circumstances and diverse outputs of the period from the likes of Other Architects' David Neustein, Hill Thalis Architecture + Urban Projects' Laura Harding and associate professor of architectural history at RMIT's School of Architecture and Urban Design Conrad Hamann.
But the author and University of Queenland's School of Architecture dean and head of school is quick to point out that the volume is neither a collection of the "best of the best" or a definition of what is Australian architecture.
"Defining what Australian architecture is remains elusive at best, an act of extreme hubris at worst," he notes.
"The stability of the architectural canon has been thoroughly disrupted by the emergence of digital communication technologies and the increasingly complex landscape of public and professional recognition.
"This volume seeks to confront the opportunities and the concomitant challenges of this complex 21st century context."
With that in mind, MMXX presents both the mature work of established practices alongside those of emerging and mid-career practices, while also exploring how each engages with and is used by a group of people.
"Unprecedented prosperity, urbanisation, uncertainty and internationalisation have characterised this period," writes Bruhn.
"[But] this volume gives cause for real optimism and a shared confidence about the trajectory of architecture in Australia in the first years of the 21st century."
Below are some of the projects featured in MMXX: Two decades of architecture in Australia:
D House, Donovan Hill, 2000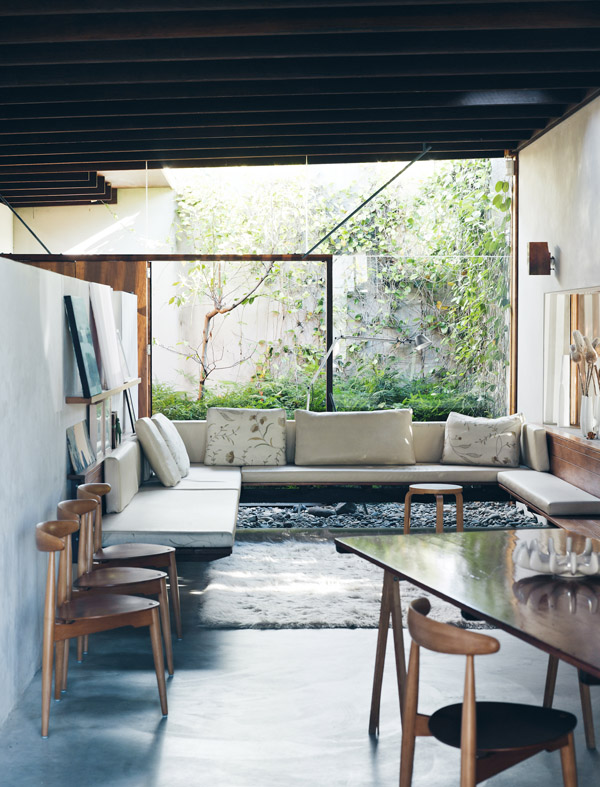 With a petite site area of 306 square metres, this project began with a radical proposition for the renovation of Brisbane's suburbs and was designed to scale in response to the occupants' needs – from a home for one or two people to a cafe or office.
krakani lumi, Taylor + Hinds Architects, 2017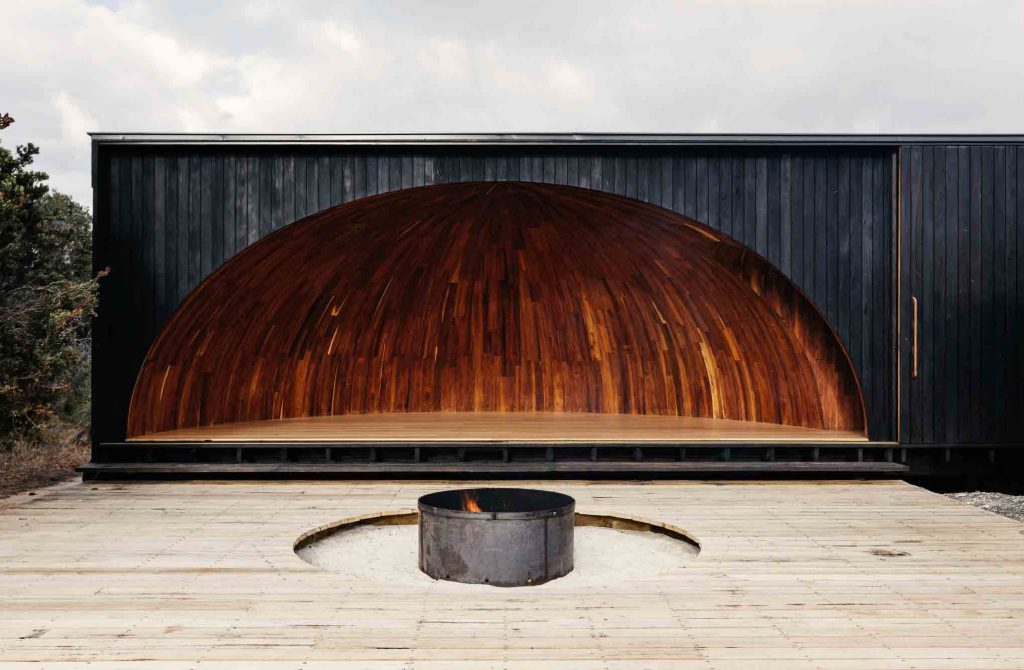 Located in wukalina, Mt William National Park in Tasmania, this standing camp was inspired by the traditional domed huts that were a type of ancient Tasmanian Aboriginal shelter, and are part of the wukalina cultural walk, which is owned and operated the Aboriginal Land Council of Tasmania.
House on the Coast, Sean Godsell Architects, 2017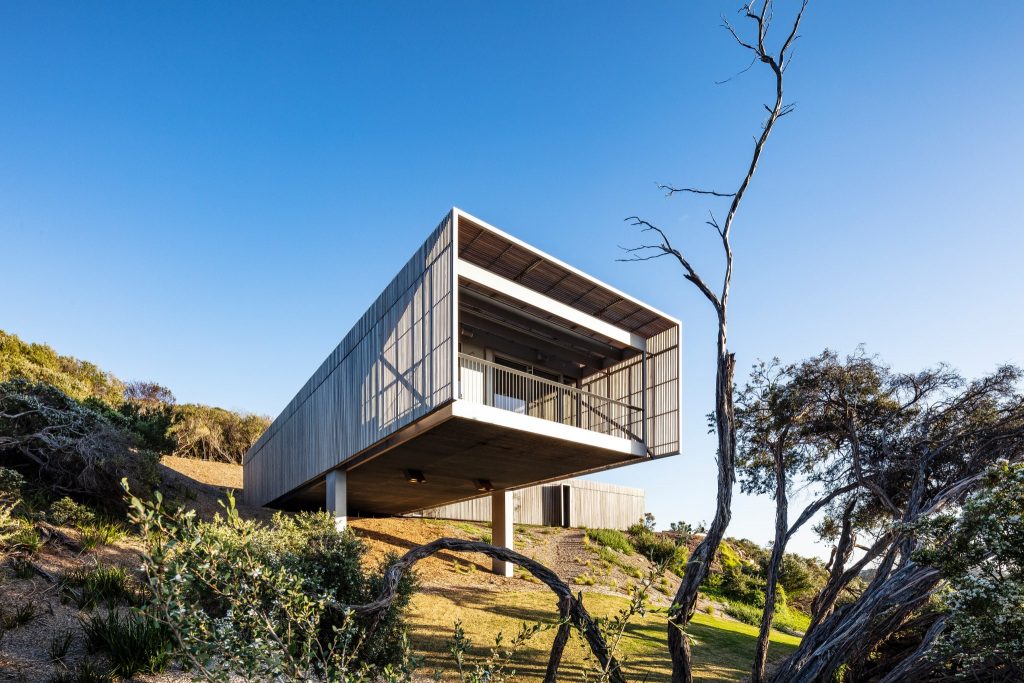 House on the Coast is located on the steep sand dunes in Victoria's Mornington Peninsula and picked up the 2018 Robin Boyd Award for Residential Architecture. It's particularly celebrated for its parasol roof, which "further finesses" the building into the landscape.
Prince Alfred Park and Pool Upgrade, Neeson Murcutt Architects in association with City of Sydney, 2013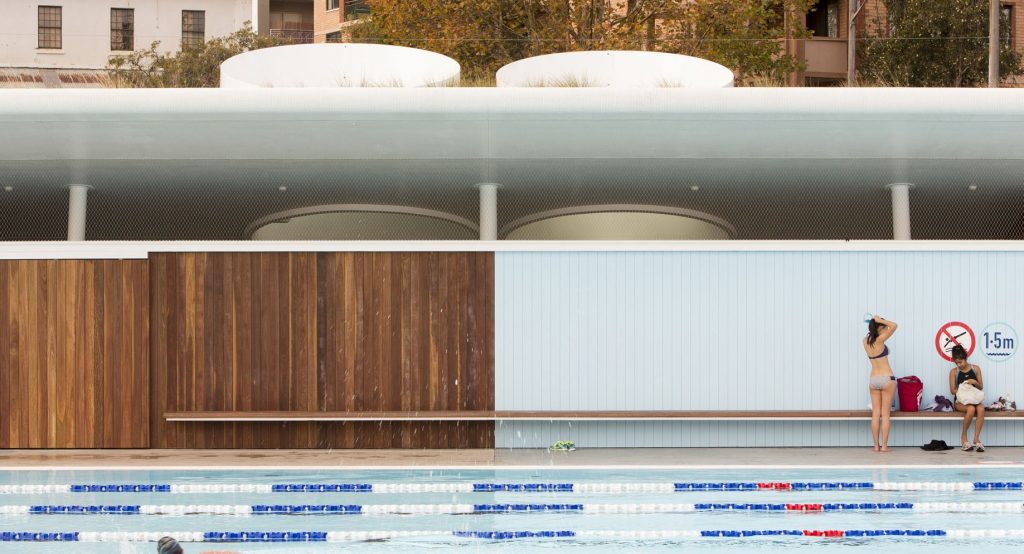 This historic 7.5 hectare park and its run-down 1950s swimming pool were energetically reimagined in a collaboration that highlighted both the urban infrastructure and the landscape around it.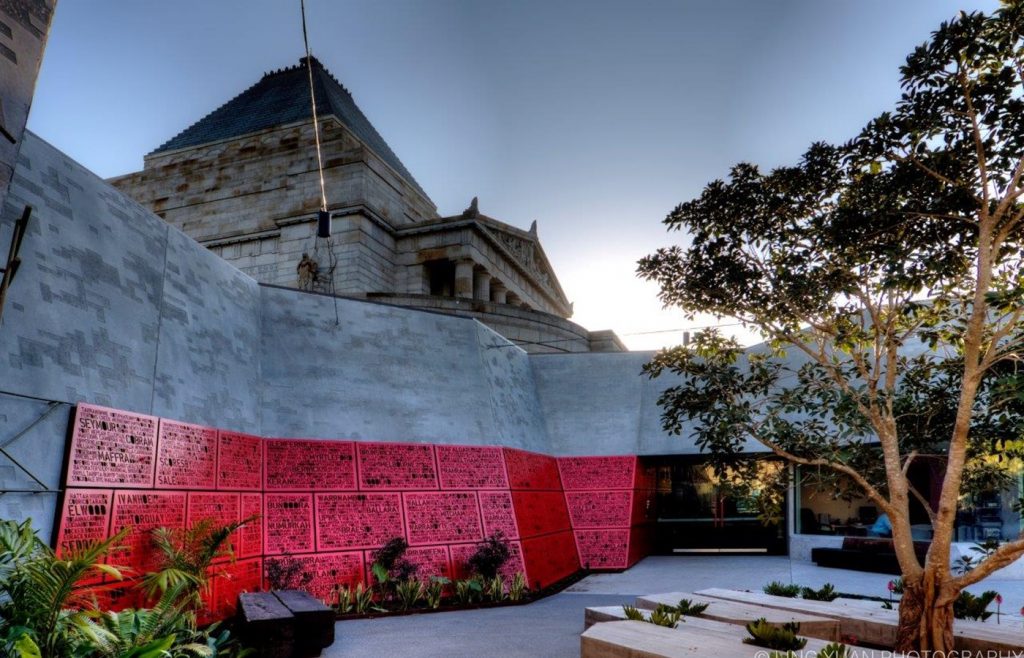 Shrine of Remembrance Redevelopment, ARM Architecture, 2002 (stage 1) and 2014 (stage 2)
The transformation of the 1923 competition-winning original building (designed by returned soldiers Phillip B Hudson and James H Wardrop) was a two-stage Heritage sensitive redevelopment that recreated the shrine's podium, adding four metaphor-rich courtyards and a subterranean visitor, exhibition and office space.
MMXX: Two decades of architecture in Australia by Cameron Bruhn is published by Thames & Hudson and is available now online and in all good bookstores. RRP: $80.
Lead photo: krakami lumi.