Referred to as 'The Tree House' after the established trees on the banks of the river, this house by RUBI Architects, is one with the environment – hence the extensive use of timber inside and out.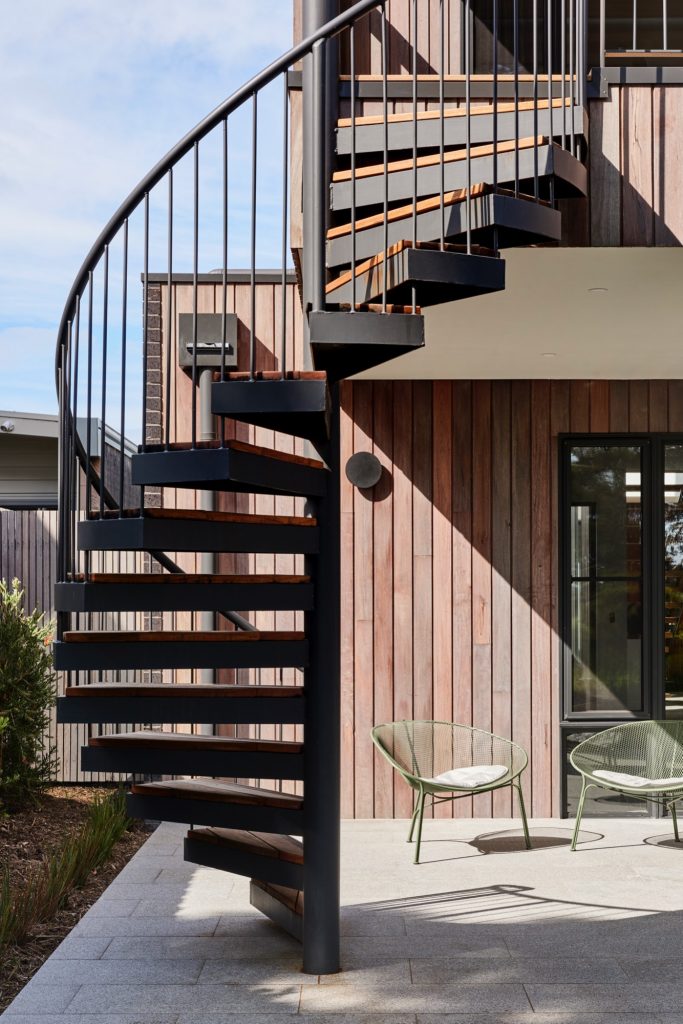 Designed by RUBI Architects, the initial challenge was creating a substantial home on a relatively modest site with two easements on the narrow block, one along a side boundary, and the other across the home's northern elevation.
"Our client's children have left home but they still wanted a reasonably large place for their family and friends to stay, some of whom live in the United States," says practice director Alex Rubilar.
Given the awkward position of the Barwon Heads site, together with the reduced available footprint due to the site easements, the house presents as a modest brick and timber garage to the street.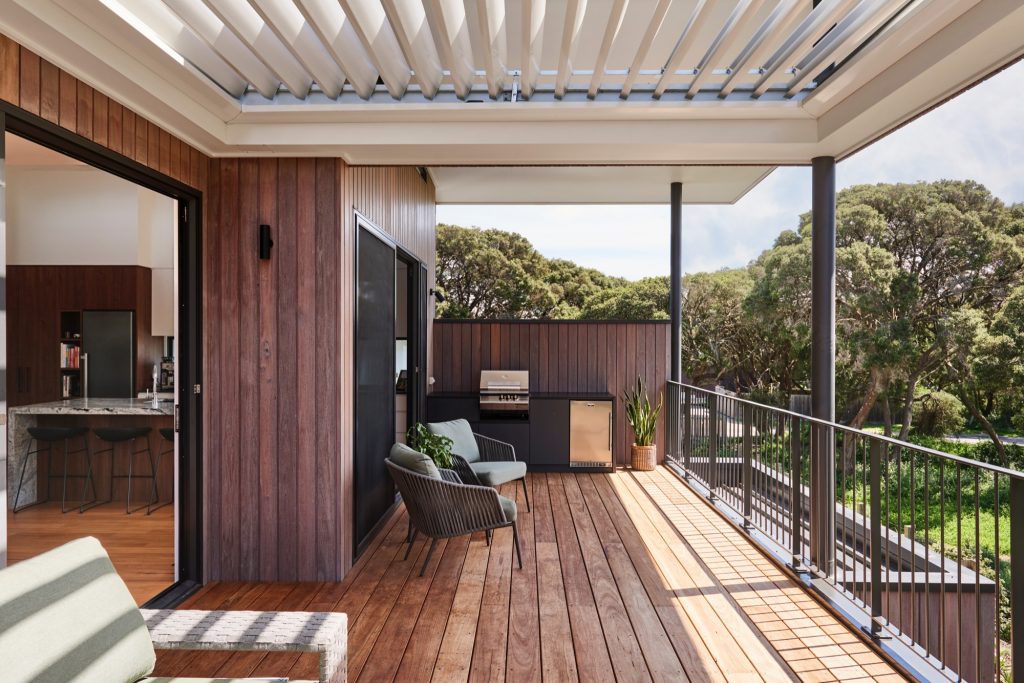 It's only when one walks along the side path to the front door, articulated by a series of timber arbours, that one realises there's a two-storey house to be found.
Clad in spotted gum that 'speaks' to the established trees, there's a sense of quietness rather than attracting attention.
The floorplan features all the bedrooms, including the main bedroom, at ground level with the main living areas above.
Given the idyllic views to the north, the design includes large picture windows both at the bedroom level as well as across the kitchen and living areas on the first floor.
And to make the most of the outdoors, including the area's extensive birdlife, RUBI Architects created a substantial outdoor deck that leads from the kitchen and living areas.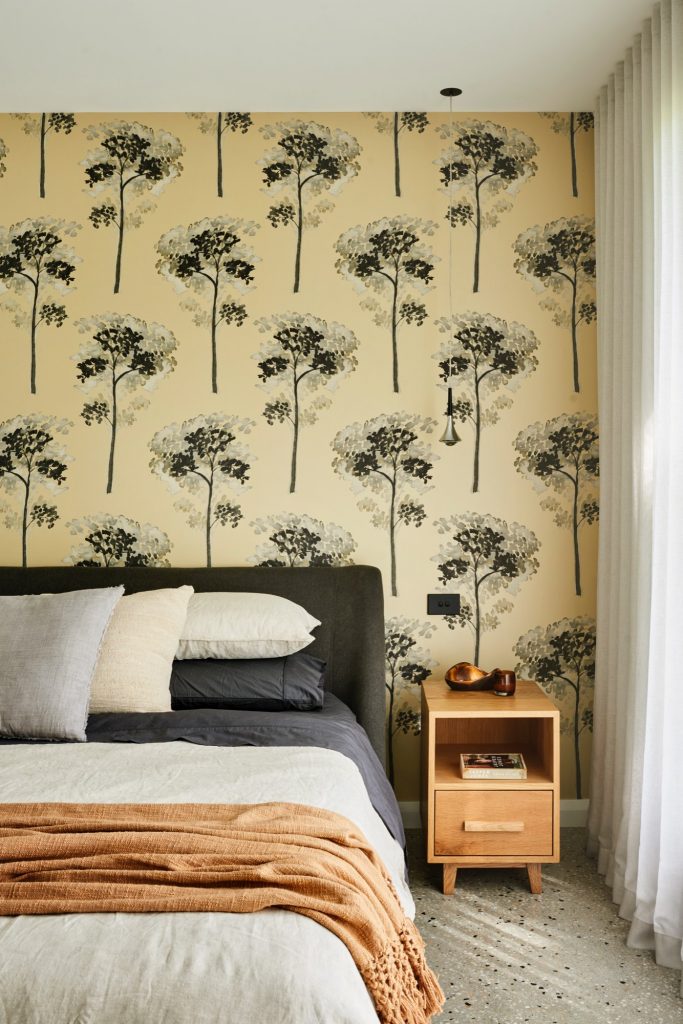 Complete with automated awnings, this deck becomes an outdoor room and can be used for most of the year, even in the cooler months.
Given the location and the focus on sustainability, there are operable highlight windows above the kitchen that allow for both additional light and cross ventilation.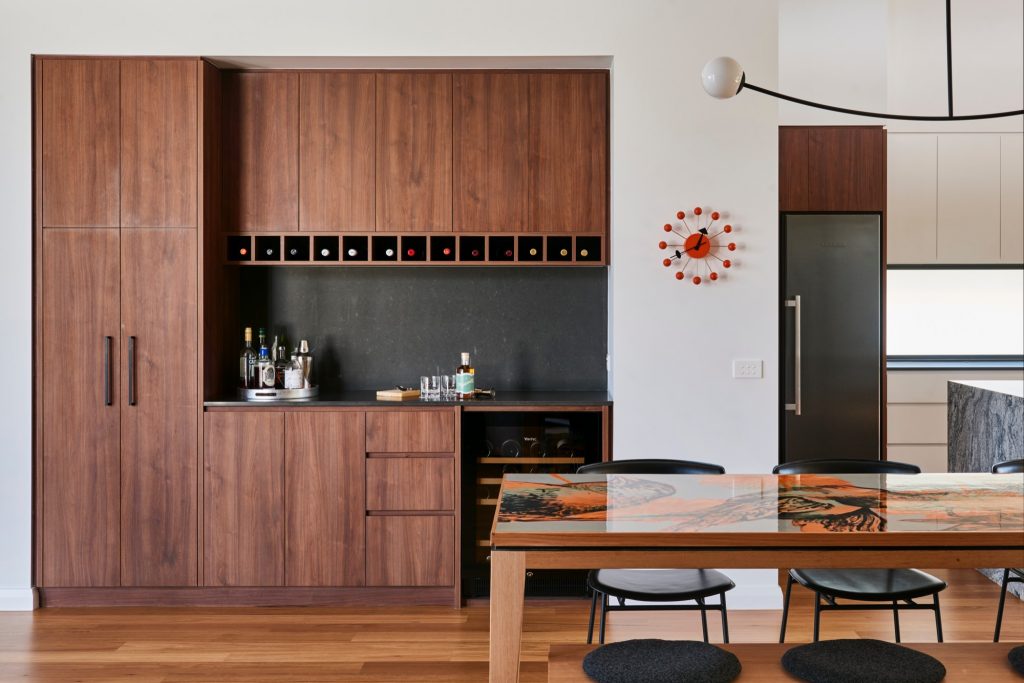 The large sliding doors also enable a continual breeze from the water's edge, ensuring a comfortable home all year round. And in winter, when the nights can be chilly, the owners can enjoy sitting around the open fireplace.
Rather than segment spaces, areas are more loosely defined. There's a cocktail/drinks area, for example, adjacent to the kitchen that appears as an extension of the kitchen – complete with a fridge for wine storage, a wine rack and extensive walnut joinery for additional storage.
RUBI Architects was also mindful of strengthening the connection to the garden.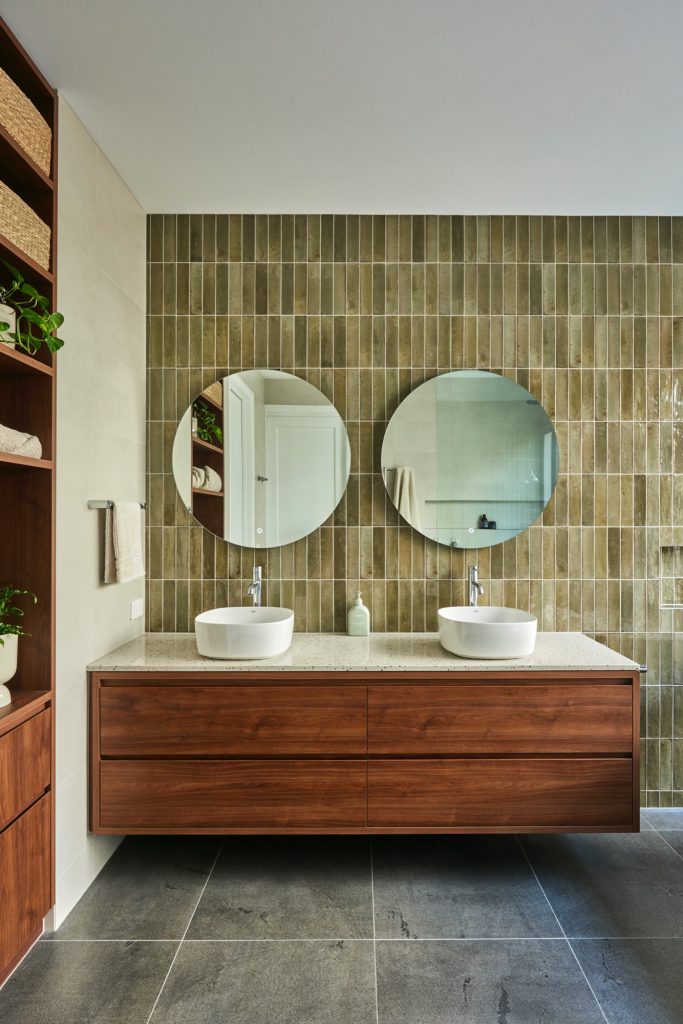 Photography: Nikole Ramsay / interior design: Derbyshire.
Discover how Melbourne Design Studios showcased a better way of building in a net-zero energy home.