Hefei is a mid-China prefecture-level city and the capital of Anhui province.  It is located between the Yangtze and Huaihe Rivers in the province's central region. In December 2012, The Economist ranked it the top fastest growing metropolitan economy in the world. Hefei also has been identified by the Economist Intelligence Unit in the November 2010 Access China White Paper as a member of Chongqing, Hefei, Anshan, Ma'anshan, Pingdingshan and Shenyang (CHAMPS), an economic profile of the top 20 emerging cities in China.
Following the Initiation of the Reform and Opening policy and a rapid economic growth in China, urbanisation took the front seat in the country's development process. As a result there has been sustained growth in the rate of urbanisation and modernisation in mainland China during the last few decades. Hefei has registered an unprecedented surge in high-density urban development including building new skyscrapers, creating mass residential suburbs and the construction of mass transit systems.
The city form has undergone multiple transitions due to governance and structural changes in economic and cultural values throughout the nation's extensive history. The transformation in architecture, which is one of the most important art crafts in the structure of a city, has mirrored the ideological and aesthetic transitions of people in Hefei.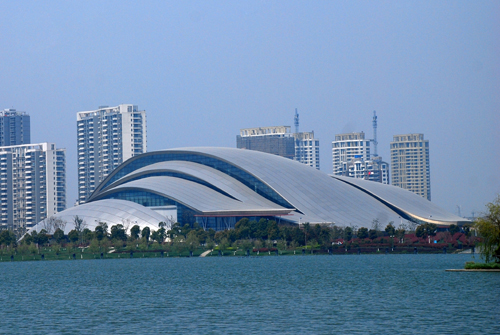 Westernised transformation
Not unlike other cities in China, Hefei's modernisation has been explicitly used as a framework guide for rapid urbanisation. The transformations of Hefei's city form reveal the shifts in interpretation of modernity in different stages throughout history. Two main streams of interpretation on modernity are notably westernised modernity and localised modernity.
Modernisation generally refers to a model of an evolutionary transition from a 'pre- modern' or 'traditional' to a 'modern' or contemporary society (not necessarily a Modernist ideal). Traditional traits usually become less important as modernisation takes hold. Since development in China started late, to a certain degree, its pattern of modernisation has to be based on the experiences and lessons of other countries. To that end, the west is used as an example for the modernisation – often seen as the benchmark. However, tradition is likely to remain exclusive of modernity. Traditional buildings are regarded as under-developed subjects – seen rather as a contradiction to modernity. Many old districts and areas were razed and replaced by new, much larger residential and commercial projects, particularly around the beginning of the twenty-first century. As a result, two main approaches of westernised modernity appeared in the city form: the classical European style and the Modernist, International Style.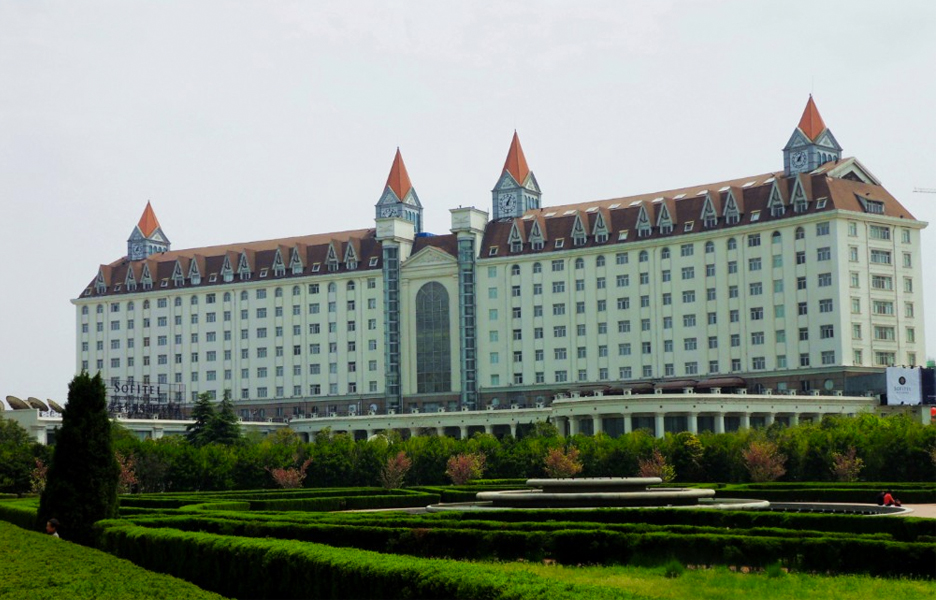 The Pearl Plaza, located in the Hefei Economic Development Zone (EDZ), is one of the representatives of classical European style trend. The Plaza has both the classical Gothic style and the European landscape style design.
International Style has been the formative and fundamental trend of Modern architecture and a symbol of development much of the new projects in Hefei. The architectural output in each new district and suburban area follows a similar approach: massive volume and the expulsion of applied ornament. For instance, the Hefei Grand Theatre, designed and constructed by Leafun, with its high technological program, has a regularised internal layout while the external architecture reflects a delicate curve structure with a wave-like streamlined roof.
Regionalised transformation
While modernisation commonly conflates with westernisation, the latter is often regarded as a part of the ongoing process of globalisation. However, globalisation also reciprocally sets forth the debate about being western. After decades of unconditional acceptance, copy and adaption of western architectural and urban practices – and the exclusion of tradition – there began a continuous international debate on rapid development, westernisation and globalisation between local academics and intellectuals as they began to rethink 'modernity' in Hefei.
Tradition can no longer be considered a legacy of the past. It changes constantly in order to meet the needs of the present and future, thus it must be considered a dynamic process. The emphases on cultural domain strive to sustain and refine new architectural styles and urban form. Therefore, tradition and modernity are not contradictory and must interact to benefit mutually – the interaction between tradition and modernity is the transformation of tradition in contemporary dialogue and architectural history, using new technologies, materials, methods, ideas, aesthetics, methodologies, and so on.
Though western concepts may have initially played a role in creating new architectural styles and urban form, the attempt to rethink Hefei will test the new design approach. Such an approach has ultimately juxtaposed parts of western theory with regional and vernacular influences to create a new paradigm of regionalism. In his book Vernacular Architecture and Regional Design: Cultural Process and Environmental Response published in 2009, Kingston Heath writes: "In geography, regionalism refers to a geographic territory that shows specific identifiable characteristics. In architecture, it has been an approach that attempted to understand buildings using the contextual forces that surround their production."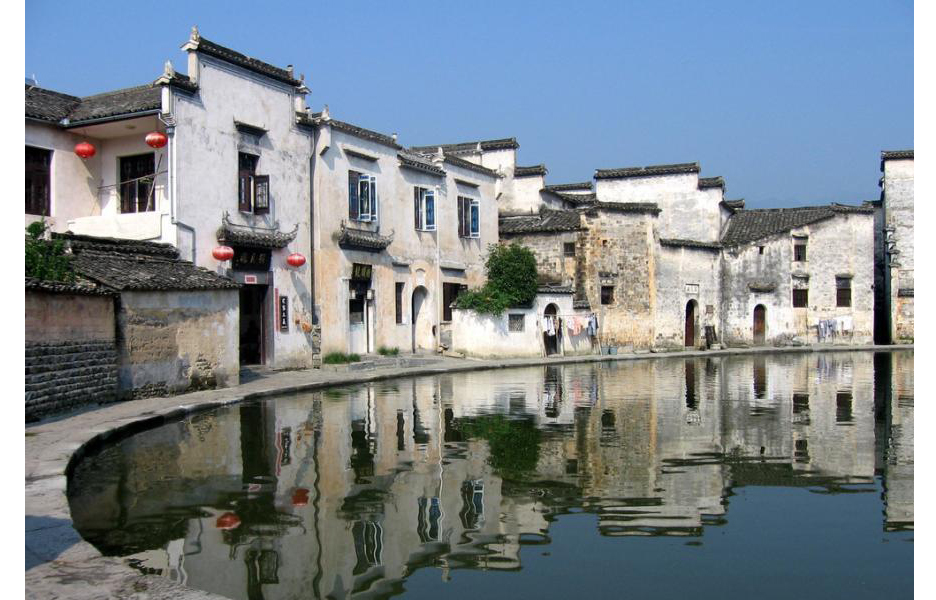 The architecture in the Huizhou region (notable between 770 AD and 1988) is commonly known as Hui architecture and is one of the most important genres in Chinese architectural history. It is characteristic of the region and the local ethnic minority with identifiable characteristics and a specific geographic territory. However, Hui-style architecture has been undergoing a typological process and been reinterpreted as the 'new Hui-style'.
As one of the new approaches that challenge the universal unifying qualities of contemporary architecture in Hefei, new Hui-style is responding deftly to many social, cultural, aesthetic and climatic contexts of the region. It draws attention to the intersection of tradition and modernity. In the typological evolution process, there are two approaches reinterpreting traditional styles. One is a more direct imitation on style and form, such as carving while the other is a combination of abstract principles and conceptual ideas, such as enclosures, lightwells, grey brick and white-washed walls.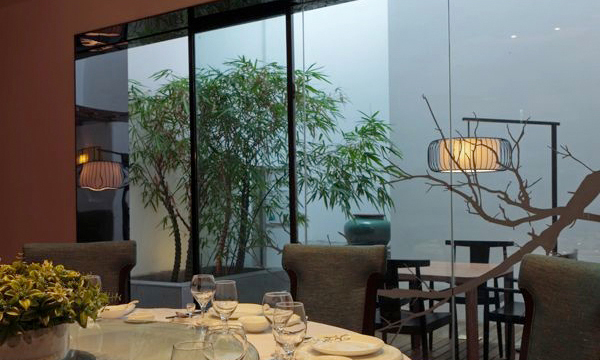 The Tong Qing Lou Garden Restaurant and 1912 Street  are typical examples of the new Hui-style architecture. The Tong Qing Lou Garden Restaurant shows great Huizhou cultural characteristics combined with contemporary decoration, lighting effects, interior ecology and internal courtyards. The 1912 Street, designed and constructed by Lacime Architectural Design is a more abstract and concentrated example of the new Hui-style. The street has a more modern architectural approach along with traditional elements. It is centered on a number of courtyards and emphasises a traditional look with its surrounding historical-style with its grey brick streets and squares.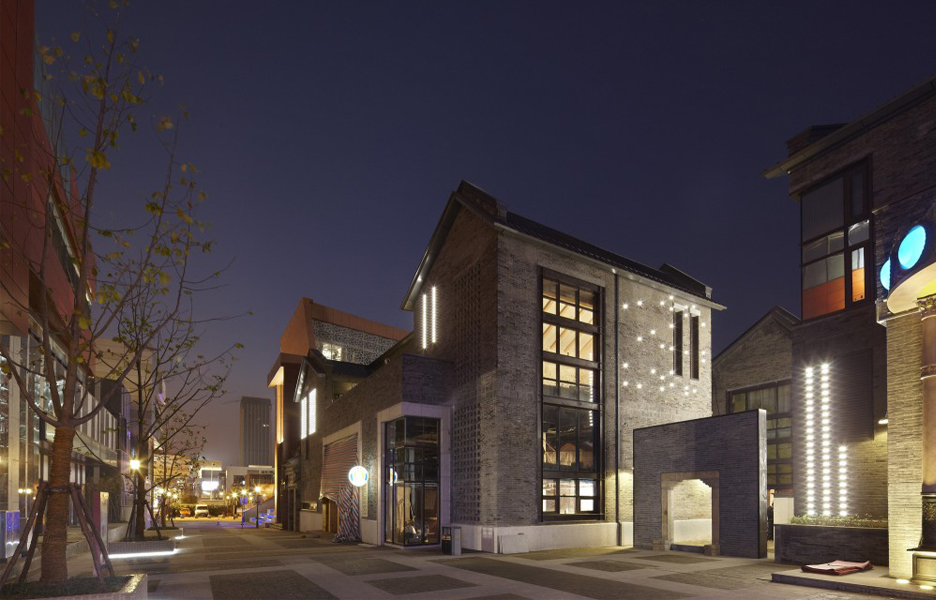 The dynamic process of the typological evolution of traditional Hui-style architecture retains its vitality and brings a positive change on contemporary architecture in Hefei, the effects of which could even influence the rest of the country.
The transformation of Hefei from a 'pre-modern' to a 'modern' society represents a dynamic process of development. With an unconditional influence from the west, Hefei has begun to interact with the rest of the world in the processes of urbanisation. With continuous economic growth in the city, a debate about 'modernity' has been sparked marking a digression from its western precedent. In turn, this had led to the rethinking of modernity and tradition as authentic and valuable ideas bringing positive and creative changes in the architectural style and urban form.