Architecture practice TERROIR has revealed its design for Tasmania's North West Museum and Art Gallery (NWMAG).
The Burnie City Council's architecture brief for the new cultural facility in Tasmania's North West was a building of "style and stature", as iconic as the art that it houses.
"It would also reflect the natural environment of the north-west region and embrace contemporary biophilic design principles," said the council.
"The architectural response by TERROIR promises to deliver on all these features."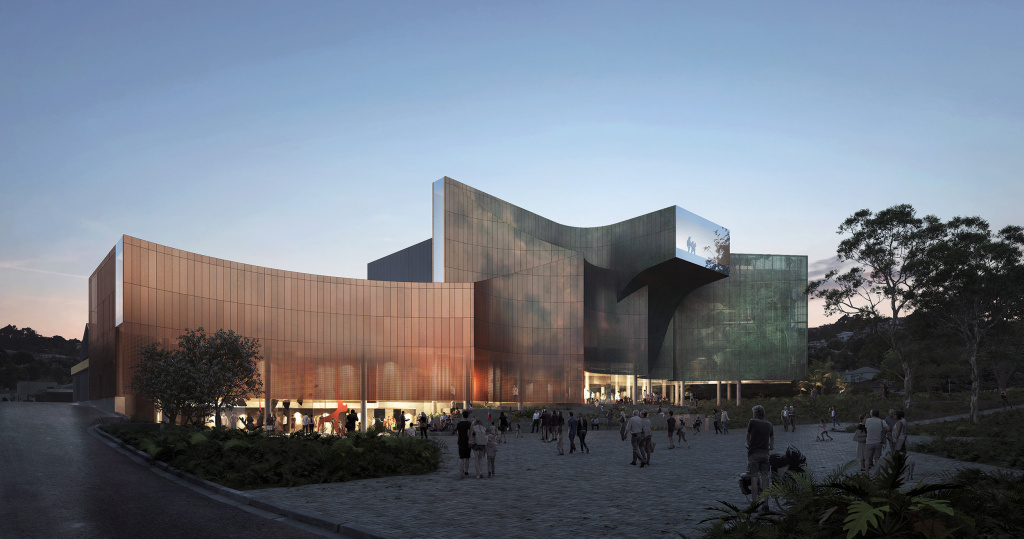 The four levels of TERROIR'S NWMAG design will provide 1400-square-metre collection and exhibition space and 1200-square-metres back-of-house space.
The gallery's ground plane is structured around an urban room: a foyer that is integrated into the city and responsive to the North West landscape.
Burnie Art Gallery and the Burnie Museum will relocate to the new building, but the facility's exhibition spaces are just "part of the journey" for TERROIR.
"Walking in and around the building structures a series of encounters with art, city and the broader landscape through a series of "keyhole" encounters where space, place, art and landscape come together in a precisely choreographed way.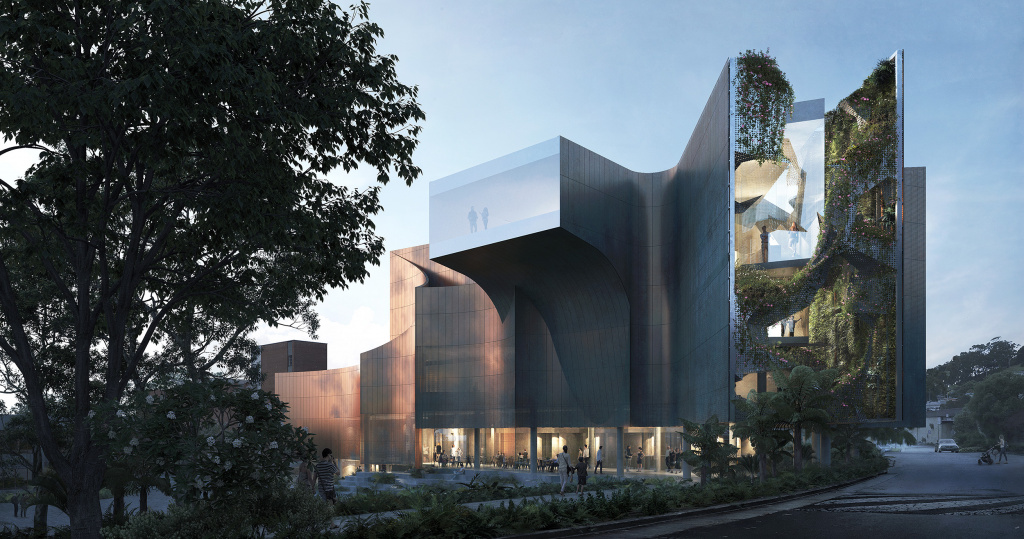 "We hope these encounters will stimulate further thinking and reflection on how these elements continue to inform each other.
"NWMAG will be a portal to the region's extraordinary natural environment, its deep history and heritage and the resourceful communities – a portal that invites the arts into the city and region and the city and region into the arts," says the practice.
TERROIR'S design also includes a refurbishment of the town's civic plaza, "a much-needed community and regional asset that will generate jobs, growth and value in the economic recovery phase of COVID-19," says the design team.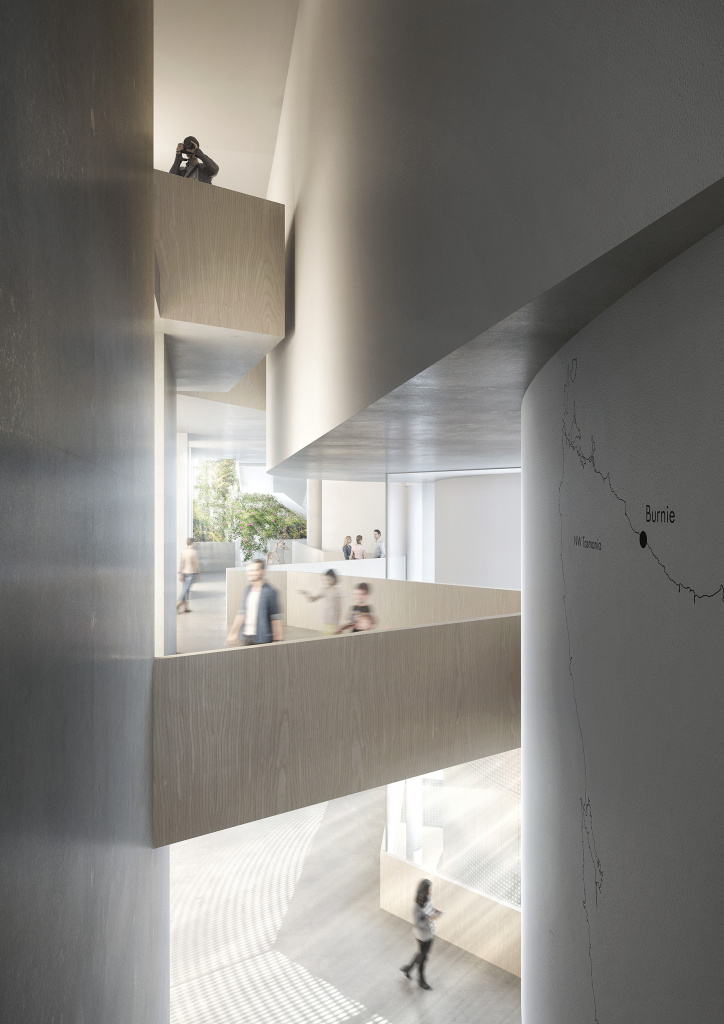 In April 2019, the $18 million project received $5 million from the federal government. Due to the COVID-19 pandemic project development has been put on temporary hold.
TERROIR is a team of 25 architects and support staff co-located between Sydney, Hobart, Melbourne and Copenhagen.
The firm's Castle Cove House, designed in collaboration with Pascale Gomes-McNabb Design, was shortlisted for the 2019 IDEA residential single category.
Renders courtesy of TERROIR and dpi.