The Andy Warhol – Ai WeiWei exhibition opened at the National Gallery of Victoria on Friday, with a focus on the vast influence the pair have had on art and culture over the past two centuries.
Representing and reflecting on the 20th century's modernity through his focus on celebrity and seemingly mundane material objects, Warhol undoubtedly influenced film, art, and culture. Similarly, Chinese artist Ai Weiwei has had major impact on art, culture, and human rights this century.
In addition to his political and artistic endeavours, Ai Weiwei has engaged in significant architectural projects over the past 13 years. In 2002, he curated the Jinhua Architecture Park, in collaboration with 16 architects from all over the world. Made up of 17 pavilions, the park stretches along a 2km ribbon of land beside the Yiwu River in China. It features designs including "Restaurant" by Johan de Wachter Architects, a 360degree windowed cube built from stone, steel, and bamboo – its transparent appearance a comment on Chinese dining culture. Weiwei chose for each construction to be isolated, so an observer must explore the strip of land, taking in each piece of architecture slowly and individually.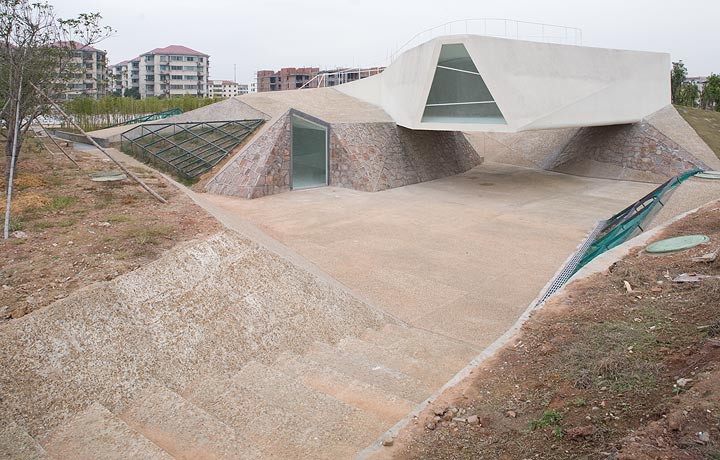 In 2003, Weiwei teamed up with Herzog & de Meuron to design the 'Bird's Nest' stadium for the 2008 Summer Olympics. While Weiwei distances himself from the project due to his anti-Olympics stance, he has said that he accepted the job because of his love for design. Constructed from 26km of unwrapped steel, twisted into an elliptical shape, the stadium is the largest steel structure in the world. The design was inspired by Chinese ceramics, while its circular structure represents heaven and the adjacent square the Chinese symbol for Earth. Particularly at night, it is magnificent, and won the team a RIBA Lubetkin Prize. Thanks to Weiwei's input, the 'Bird's Nest' combines stunning design with culture in a way many Olympic structures lack.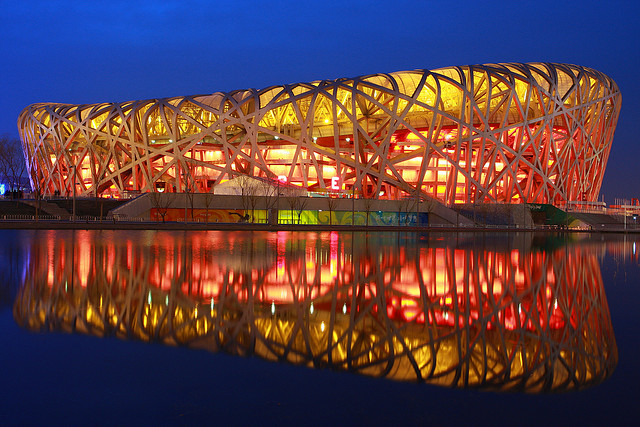 In 2012, the pair again collaborated when they were commissioned to develop the summer pavilion for the Serpentine Gallery in London. The project took viewers underneath the earth to a cork-cladded interior, a texture that aimed to mirror the ground it was housed within. The pavilion was dug five foot down, until it hit groundwater, where a well was dug. Weiwei and Herzog & de Meuron aimed to incorporate surrounding elements into their work that were usually invisible, hence the water and below-ground occupancy. With 11 columns representing the pavilions from years past, and one for the current, the underground structure encouraged observers to look beneath the surface of the work and to delve into its roots.
The Andy Warhol – Ai Wei Wei exhibition will run at the NGV until 24 April 2016. For more information on the exhibition, please visit: www.ngv.vic.gov.au