Design company Technē Architecture + Interior Design has joined forces with Grazia & Co to launch a new furniture range, The Collaborative Collection, marking Technē's first foray into furniture design.
The Melbourne-based firms have produced the Technē Shelves, a durable yet refined selection of shelving products, including a tall shelving unit, medium-sized sideboard and side tables. The shelves allow elements of Australian craftsmanship to serve a practical objective, particularly with the lack of storage available in newer apartments.
Each piece is designed to serve a functional and aesthetic purpose without the need to be positioned against a wall.
"We have used refined steel frames to develop the structure of the shelves and steer the product in an industrial direction while maintaining a sense of delicacy with the use of screens," says Technē Architecture + Interior Design director Nick Travers.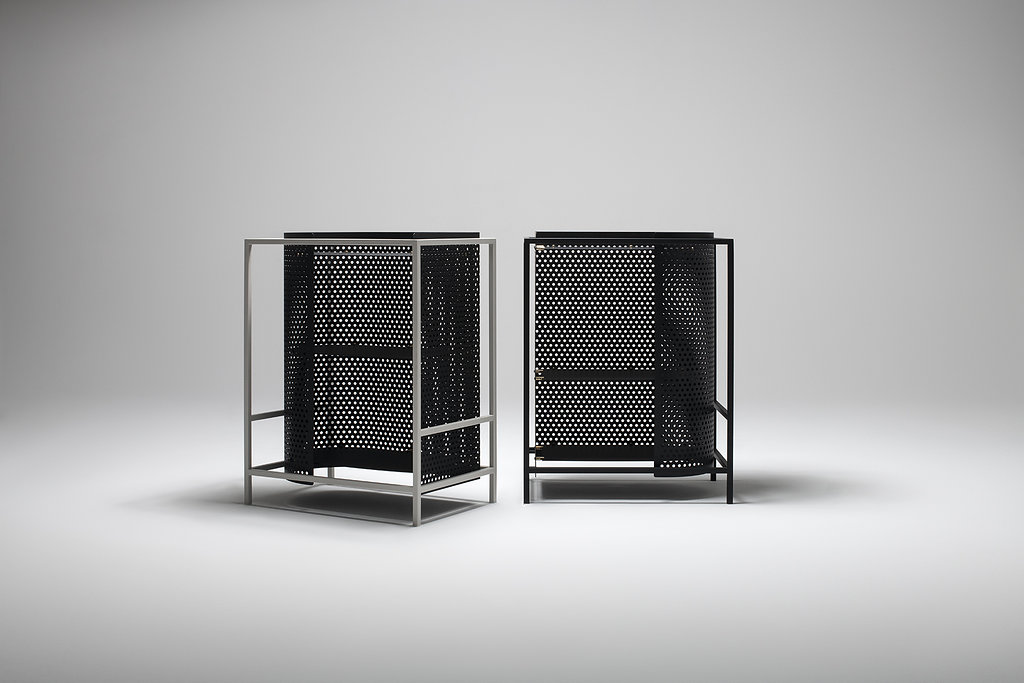 "The designs reflect Technē's desire to present vibrancy and form through geometry and although solid products, they still allow light to flow via the perforated skin," he says.
Grazia & Co founder Grazia Materia adds "Technē has made a notable contribution to architecture and design, particularly in Melbourne, so it's great to collaborate with a like-minded firm and help bring their vision to life in the form of furniture."
The products are available in a range of colours and allow for customisation with the optional addition of stone or timber inserts.
The Technē Shelves are available to order now from graziaandco.com.au