Part of a brand new building with no history, Studio Ole has designed a venue that embraces art and design, with an edgy, yet friendly, neighbourhood vibe. 
Located in Windsor, Melbourne, Tipico is described by its young Italian owners Andrea da Como and Marco Scalisi as "untypical, yet typical". The newly opened restaurant, designed by Stephanie Korolija of Studio Ole, restaurant has two distinctive, yet cohesive sections, with the main dining space warmed by timber and olive tones, while the space parallel to the bar embraces a dark and moody feel.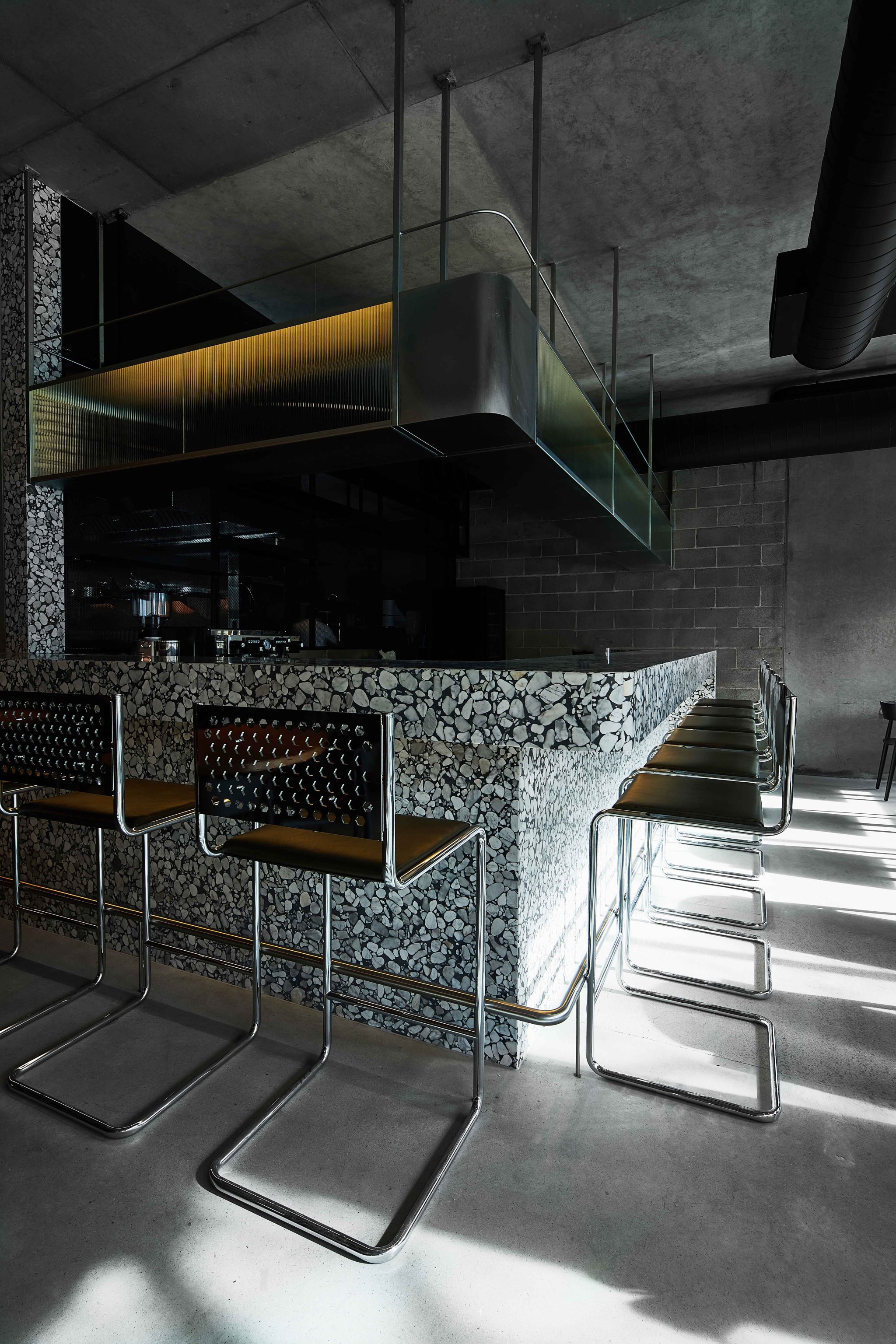 Reflecting Italian's love of socialising, the entrance features a large round timber table ideal for groups, while the main restaurant offers a classic communal dining setting, with olive leather upholstered seating paired with light timber tables and dining chairs.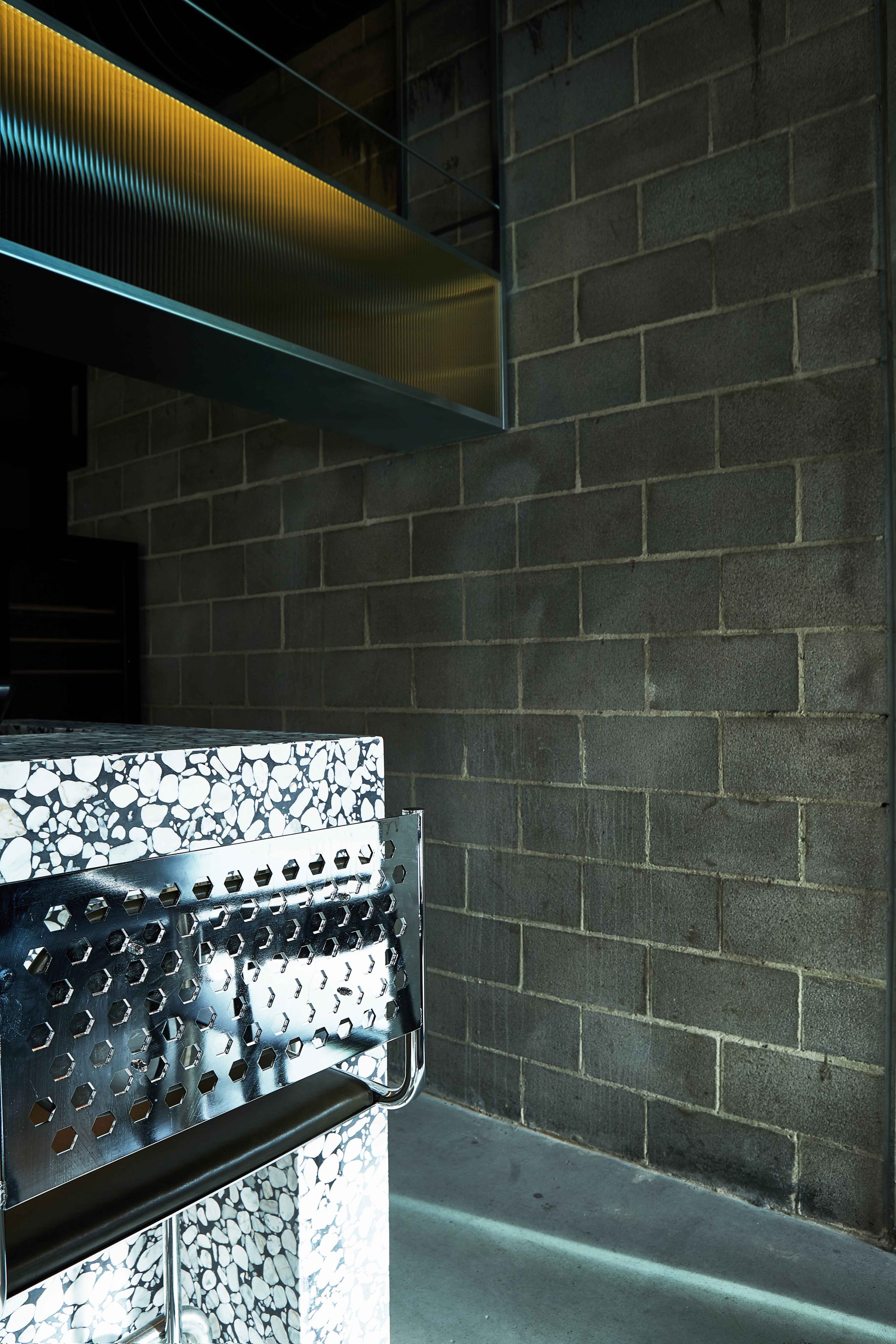 Tipico's bar is the centrepiece of the venue with bold terrazzo, made with oversized grey and white stones and custom high bar stools of olive leather and steel that contrast with the concrete walls.
The kitchen's pass is enclosed by thin, rounded and light coloured timber cladding that seamlessly integrates the heart of the restaurant with its diners.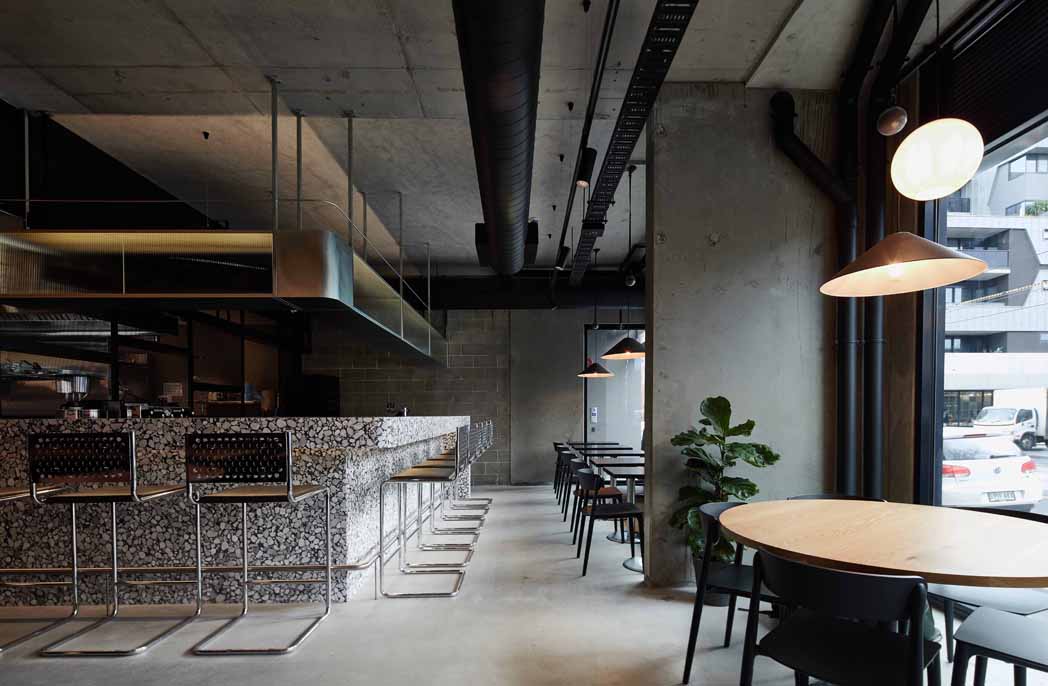 In a very subtle nod to the Italian flag, a deep maroon hue is used at the waiter's stations to accompany the white wall that runs along the main dining space, while the bathroom walls are punctuated with a deep green, soft fluorescent lighting and black fittings to almost resemble a narrow back alley or smokey basement club.
Photography by Jana Langhorst