With the brief to open the building and give it back to the public as a commercial office development, SJB relied on materials from the past for longevity into the future.
Completed earlier this year, Yirranma Place has been restored, reimagined and reinvented for civic purposes.
Originally built in the 1920s interwar Beaux-Arts style, this building was first used as a gathering place for the First Church of Christ Scientists.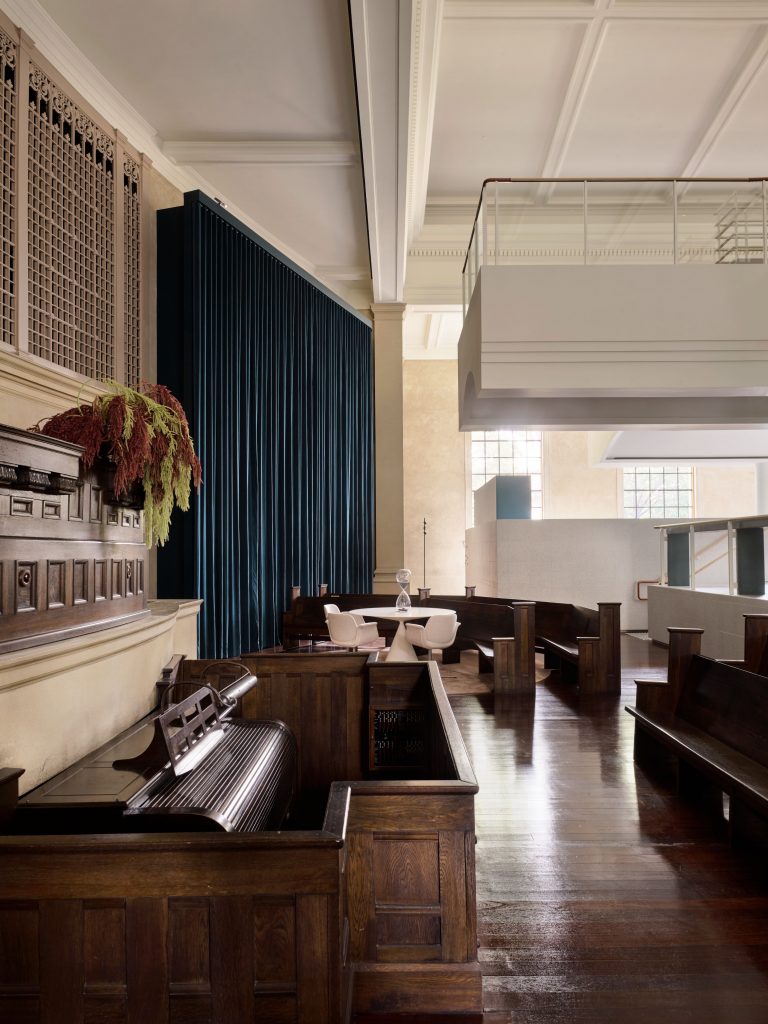 In the 1980s, it was purchased by a developer and transformed into a private residence, which limited public viewing and access to structures and grand interiors of the past.
"Our brief was to open the building and give it back to the public as a commercial office development," says the multidisciplinary studio.
"The client, the Paul Ramsey Foundation, pushed this idea of a civic project further by adding exhibition spaces, incubator hubs, cafes, and general gathering areas outside of their own office requirements."
"This project was a once-in-a-lifetime design opportunity."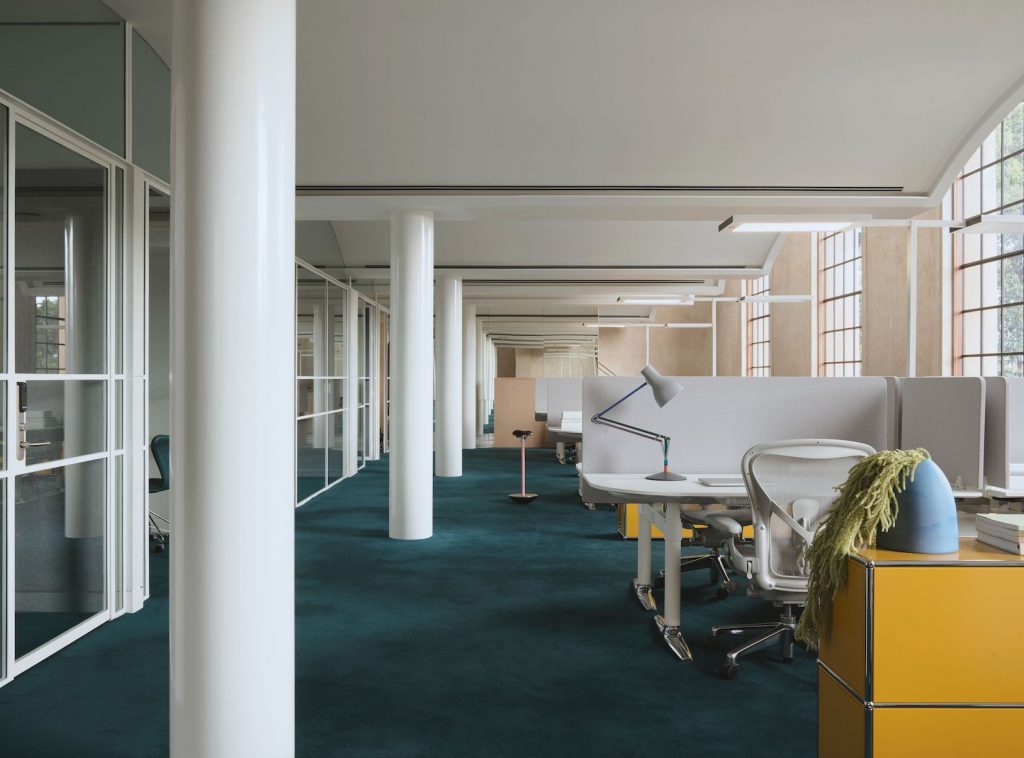 SJB took great care to retain the existing structure with only minor structural modifications to create amenities and services. This approach also fostered sustainable foundations for the project with the bulk of the Heritage-significant internals of the origin building kept.
"The use of robust materials such as stone, timber and metal will support its longevity well into the future. This grand building of the 1920s humbly sustains occupants for another century."
The teal colour features prominently throughout the interiors and was inspired by the founder of Paul Ramsey's "eclectic style".
"There is a portrait that hangs on level 02 that originally occupied the main hall in the foundation's old office. The iconic pink jacket and blue shirt were unconsciously embedded into the selection of the colour palette of the project."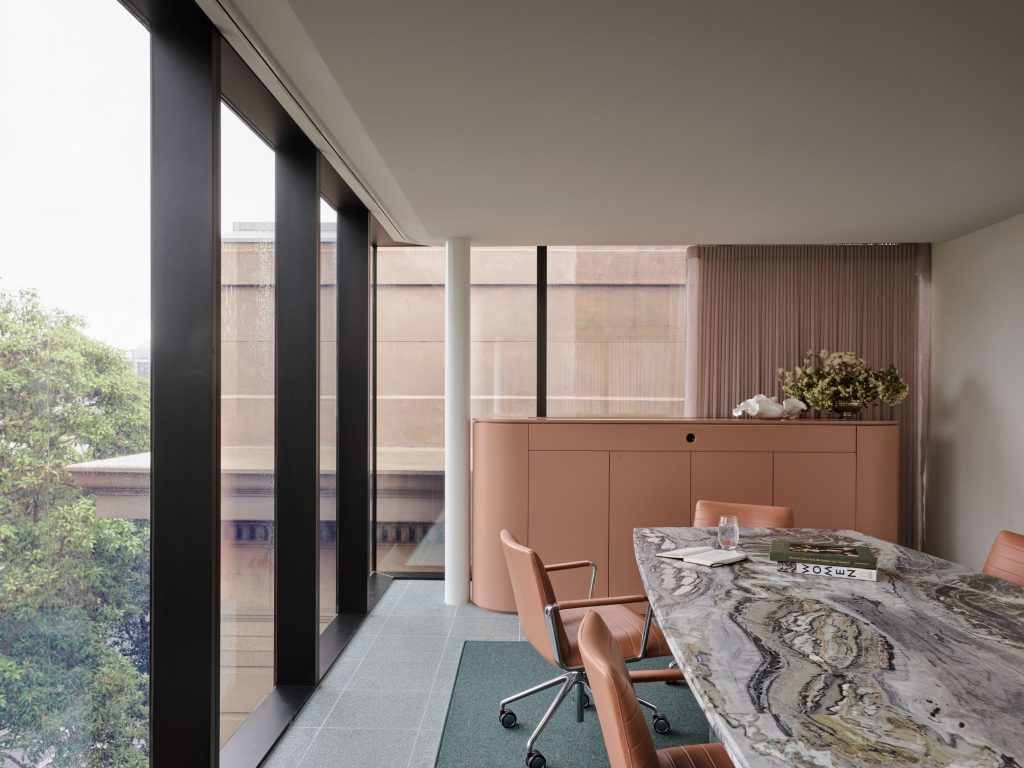 Bright colours are a rarity for a workplace project. SJB tested different teal colours with the chosen blue selected for the curtains and carpet in the auditorium to suit the warm rendered backdrop of the existing Heritage walls.
"As the platform was light and bright, we brought warmth through accents of lemon yellow, pinks, and reds," explains SJB.
The transformation of the 1927 First Church of Christ Scientist building into Yirranma Place has given the Paul Ramsey Foundation a flexible workplace and headquarters for the future.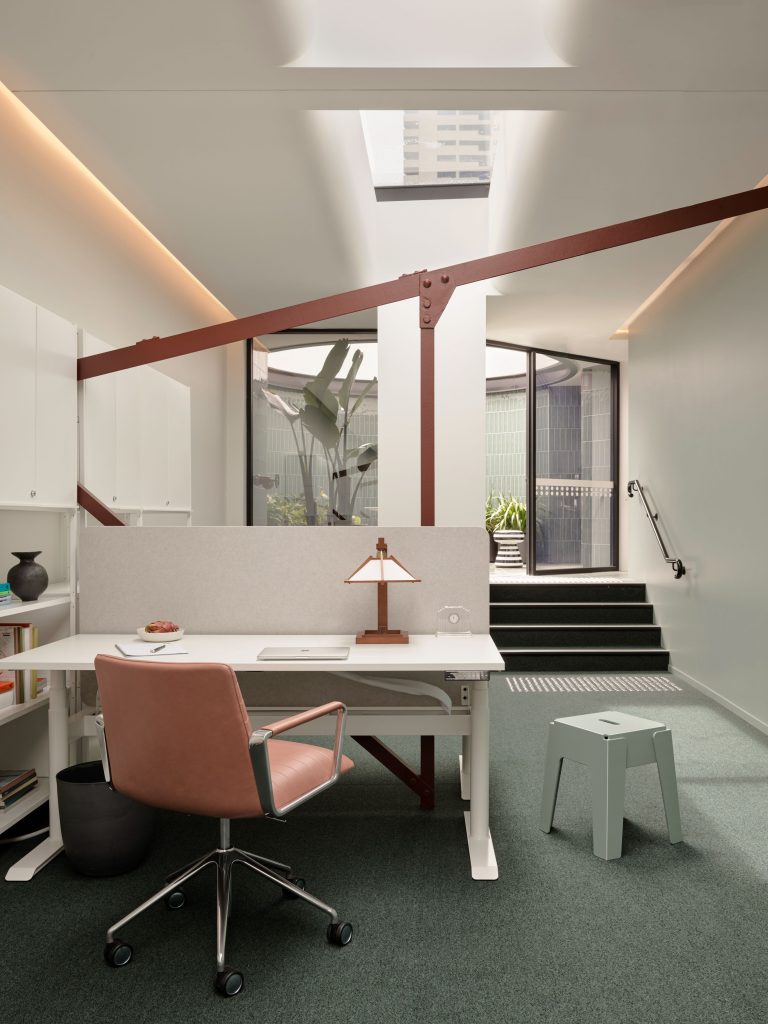 Photography by Anson Smart.
Also in New South Wales, TAFE NSW and IKEA put design students in the spotlight.