A collaborative visualisation between RMIT Architecture students and the Drawing Architecture Studio has been awarded ArchDaily's inaugural 'Conceptual – Jury Winner' prize.
Last week, the ArchDaily Architectural Visualization Awards selected the winners of its first edition. Out of 750 visualisations submitted from all over the world and 10,000 votes cast, 6 winning images were chosen, two for each of the following categories: Exterior, Interior, and Conceptual.
'Lost in Melbourne' has been named the 'Conceptual – Jury Winner' of the inaugural awards program. The large-scale panorama explores the "hidden narratives" of Melbourne's built environment.
Completed in a 2019 intensive elective at RMIT's School of Architecture and Urban Design, the project is a collaboration between the students, associate lecturer Vicky Lam and Li Han and Hu Yan, founders of the Drawing Architecture Studio (DAS). DAS is a Beijing-based creative platform that integrates architecture, art, design, urban study, pop culture with the aim of exploring new models for the creation of contemporary urban culture.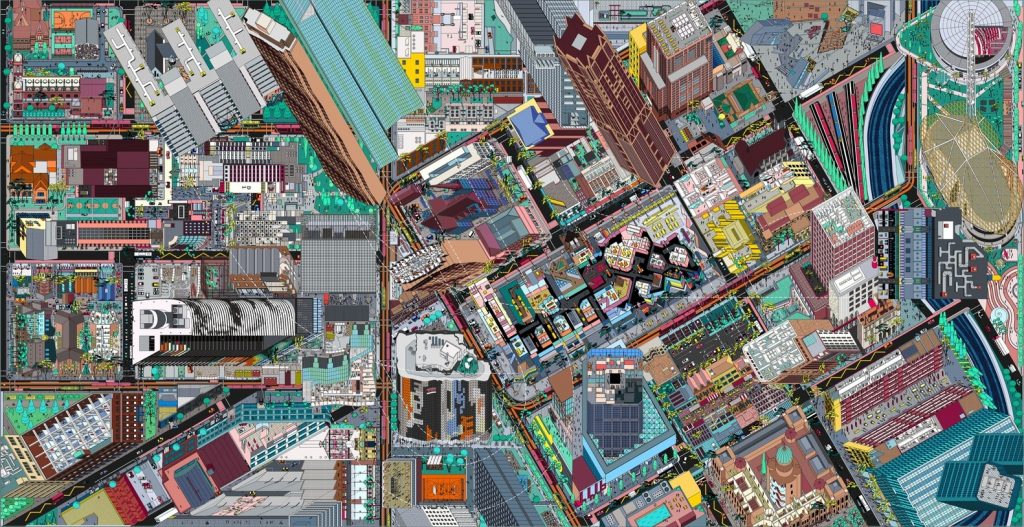 The RMIT University students involved in 'Lost in Melbourne' include: Ronaldo Baohong Li, Chaoyu Yang, Devyani VJ, Dijia Yang, Gergo Andrej, Houzhi Du, Ingrid Jung Cheng, Iva, Jessica Liu, Jingui Sun, Kenny Ken-Li Chong, Leon Wang, Alan Lim Chia Chuin, Matija Dolenc, Mingzi Pan, Nick, Peder Kjaervik, Ruoyun Li, Siva Jayakumar, Sophie Sander, Teng Guo, Violet Barnes.
The ArchDaily Architectural Visualization Awards were conceived as a celebration of visualization as a "powerful and limitless tool" and an acknowledgment of the "trendsetters" imagining the future of cities and buildings. Visualisation is an increasingly vital source of inspiration and a fundamental part of the design process in architecture.
Explore the full list of winners here.
The International Photography Awards (IPA) recently announced the winners of its 2020 competition, including the 1st prize recipients of its eight professional architecture photography categories.