Custom Mad places family first in Josh's place, a Sydney home centred on ample living space and Australian craftsmanship.
Custom Mad is a Sydney-based architecture and design studio founded by Claire McCaughan.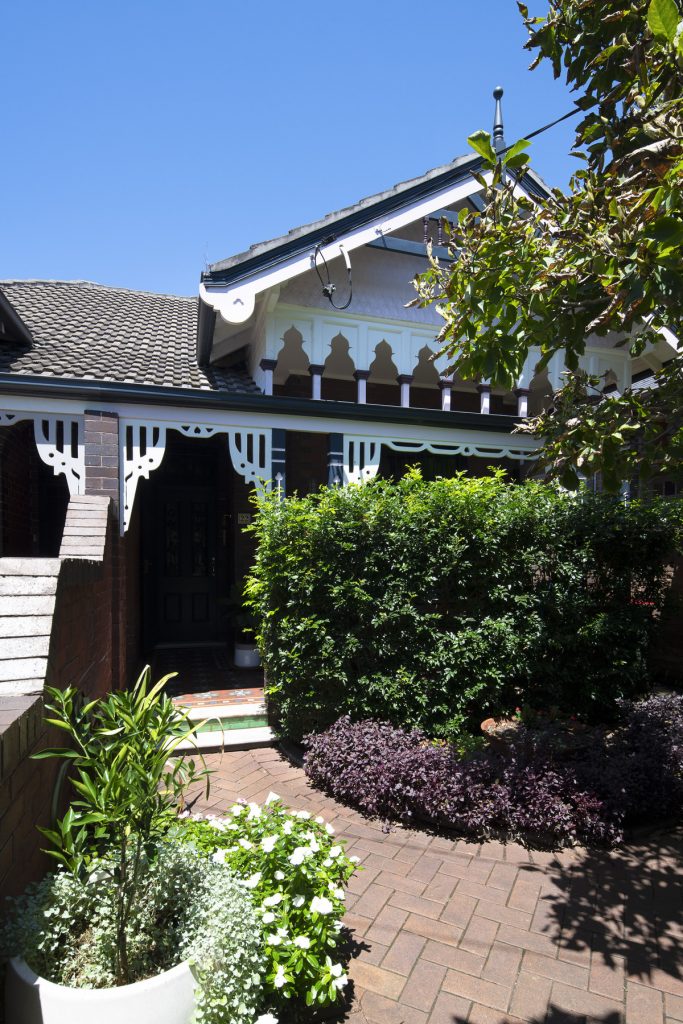 With the brief to create a no-fuss and flexible family home, McCaughan relied upon everyday routines to inform her design.
"With four kids, grandparents and parents all living under the same roof, the home required ample living space," she explains.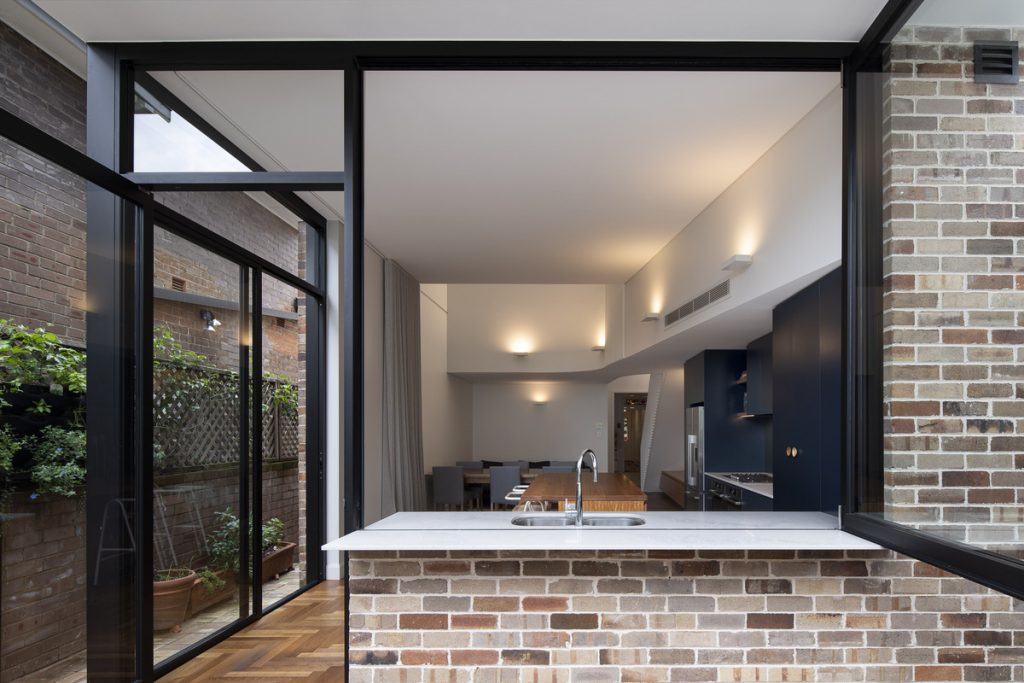 "And with the kids getting ready to go to school, parents off to work and grandparents nearby, mornings at Josh's are very full!
"The balance between clean lines in the home to reduce clutter, as well as still having warmth and character was an integral part of the brief."
The first point of order was to increase natural light.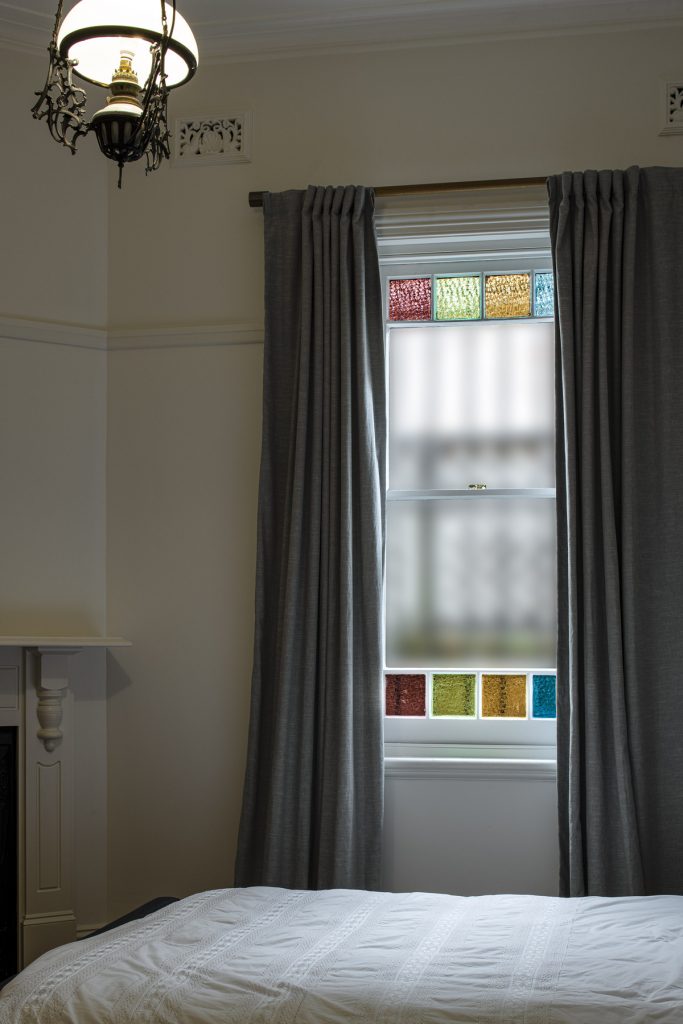 "One of the key challenges of the design of Josh's place was to find light.
"The house is south facing, so the voluptuous voids were the only method of bringing light into the living spaces. This exercise in finding light in urban spaces has become an integral part of Custom Mad's practice."
Focusing on the exterior, McCaughan sought to highlight the Heritage details on the façade and stained glass windows.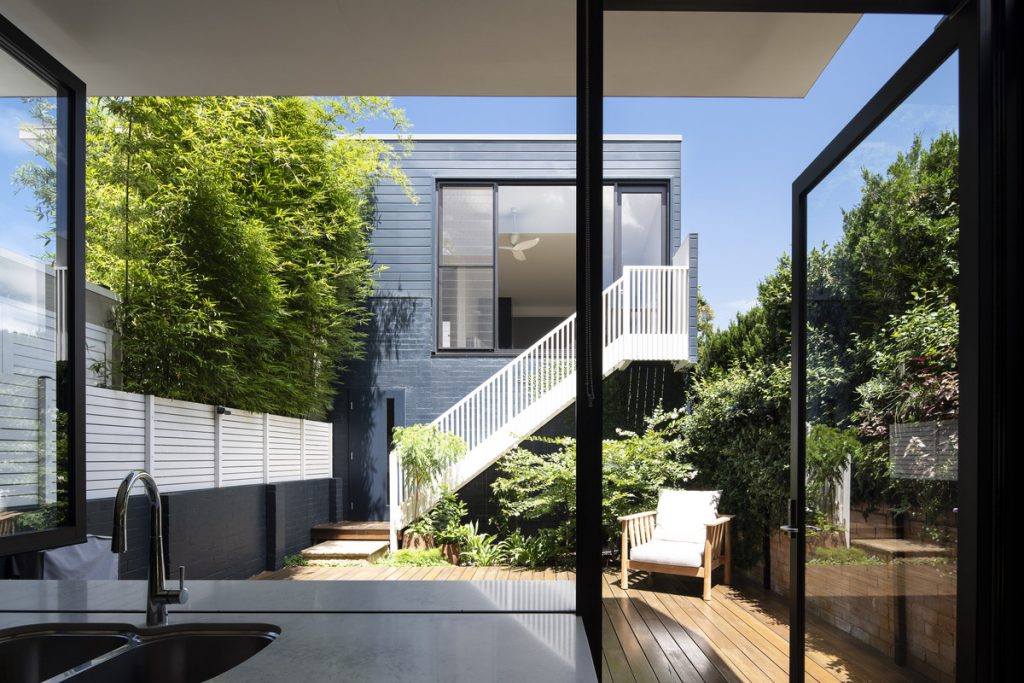 Recycled bricks from the site at the rear of the property were important to the studio's sustainability ethos, as well as highlighting the beauty of its history.
Moving back inside, scattered throughout the house are love letters to craftsmanship. The curved handrail was made by carefully slicing thin layers of blackbutt timber and curving each piece around a jig.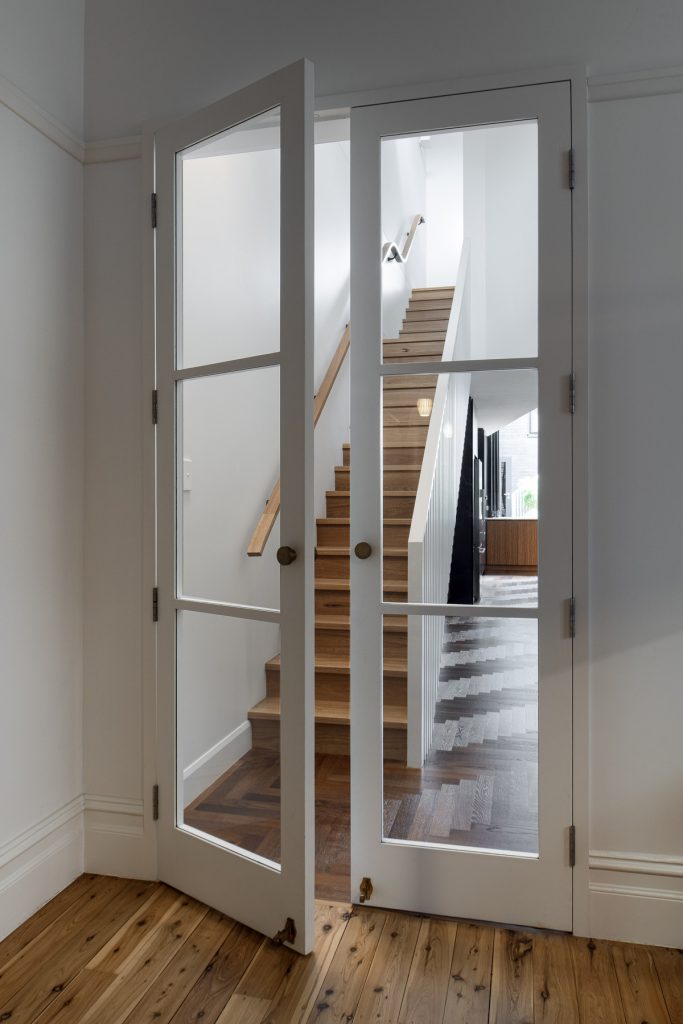 Eight layers of timber were used to construct the handrail and, to complete the puzzle, the staircase treads are blackbutt too.
With its minimalist but comfortable feel, Josh's place is unpretentious in its purpose and place.
"You will love Josh's place if you love family, soft natural lighting all day, and a celebration of Australian craft and materials," says McCaughan.
Photography by Richard Glover.
Also in residential design, Stuart Holmes Architect combines his passion for traditional Japanese and mid-century modern architecture in Wabi-sabi house.