With a passion for traditional Japanese and mid-century modern architecture, Stuart Holmes Architect took advantage of the natural surroundings to inform his design narrative.
Wabi-sabi house is a family home located in the leafy Melbourne suburb of Hawthorn. Its name derives from an ancient philosophy originating from Zen Buddhism and follows the acceptance of transcience and deliberate imperfection.
Holmes says this particular perspective proved vital for his design inspiration, visually and theoretically.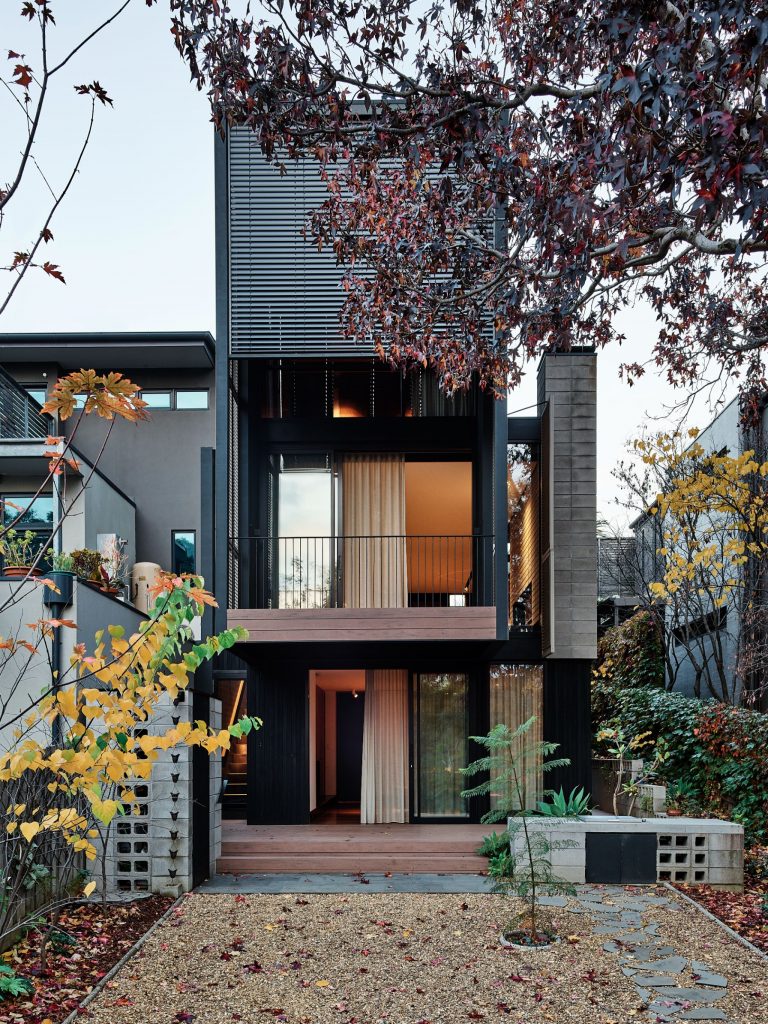 Spending five years planning the intricacies of the site, Holmes was determined to develop an "intimate understanding of its relationship to the environment and the opportunities it could yield.
"Connecting to the stunning natural surroundings was an early consideration of the design narrative, which is now articulated through the lived experience of the finished home.
"There is a limited palette of materials that has been used according to a reasonably strict set of design rules.
"The cohesiveness this has created can be immediately experienced without having to be understood."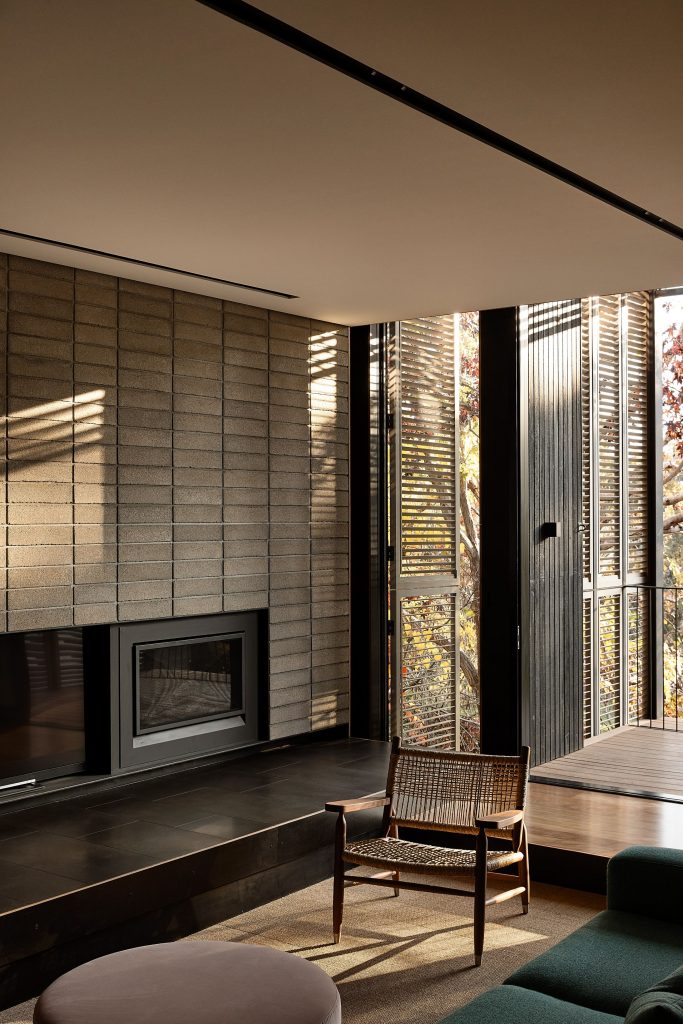 Wabi-sabi's exterior presents a material palette of natural grey concrete block used extensively as a breeze block, and shou sugi ban charred timber cladding.
This sits against the prevalence of timber manufacturer and distributer Big River Group's warm spotted gum floor and wall panel and custom-made cement finishes internally.
"The visually cool and patinaed exterior contrasts with the warmth of the spotted gum inside," explains Holmes.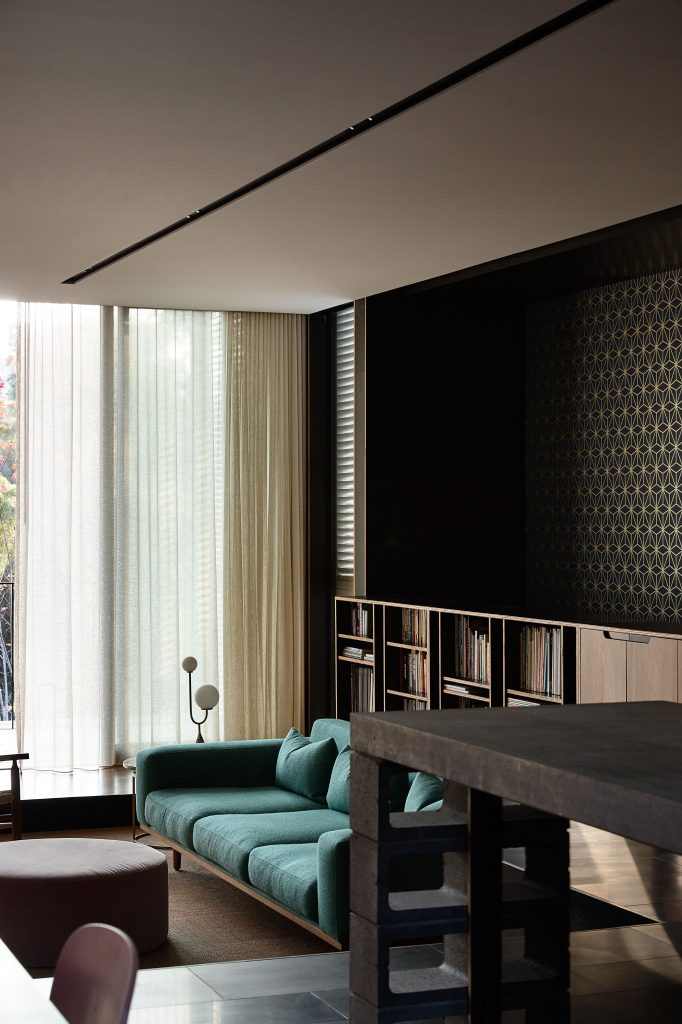 "This is a deliberate wabi-sabi reference to the shedding bark of nearby river red gum trees, which is rough and weathered outside and rich and warm inside.
"The warmth, beauty and unique grain of 'peeled' spotted gum veneer made the specification of Big River Amourfloor and ArmourPanel an early decision with respect to internal finishes."
Set across three levels and replacing the remaining half of a 1930s duplex, Wabi-sabi house is home to four bedrooms, three bathrooms, two living areas, a study and laundry.
And, as a personal reference to Holmes' admiration of Finland and its traditions, the residence also includes a luxurious plunge pool and sauna.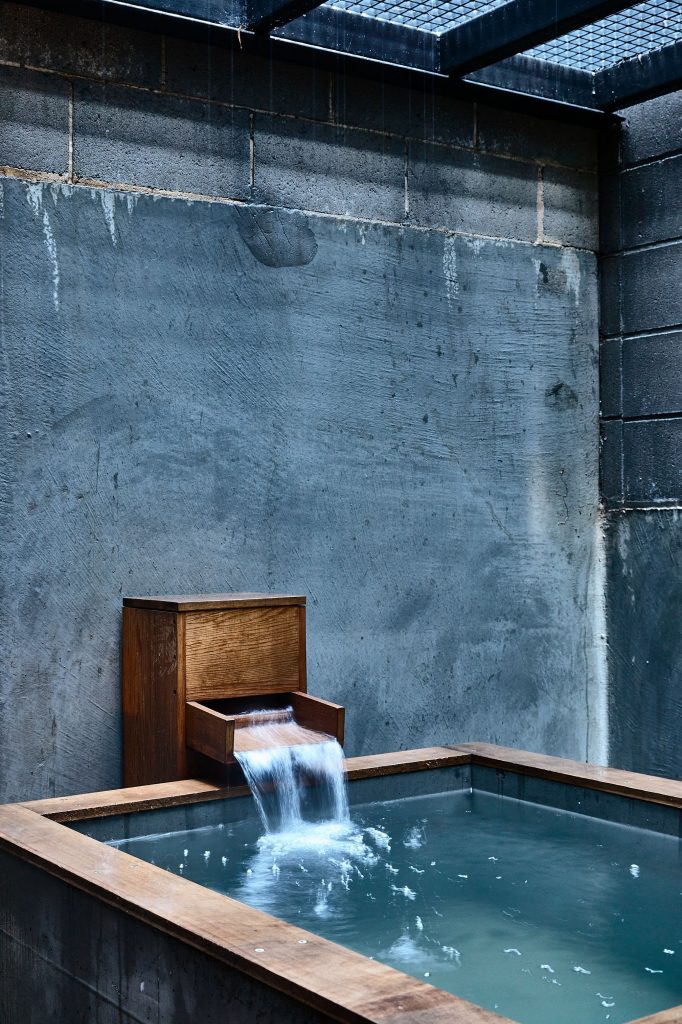 Speaking of the build, Holmes says the sloping plot of the dwelling overlooking the Yarra River created some challenges.
This was remedied, however, by leaning upon a clear comprehension of the project's vision and the conviction to proceed, with Finnes Building Group realising the overarching success of the project.
"This was probably one of our most complex projects to date," says Finnes Building Group director Stuart Innes. "It proved challenging at times but also one where the team got an opportunity to really demonstrate their skills. We are all thrilled with the end result."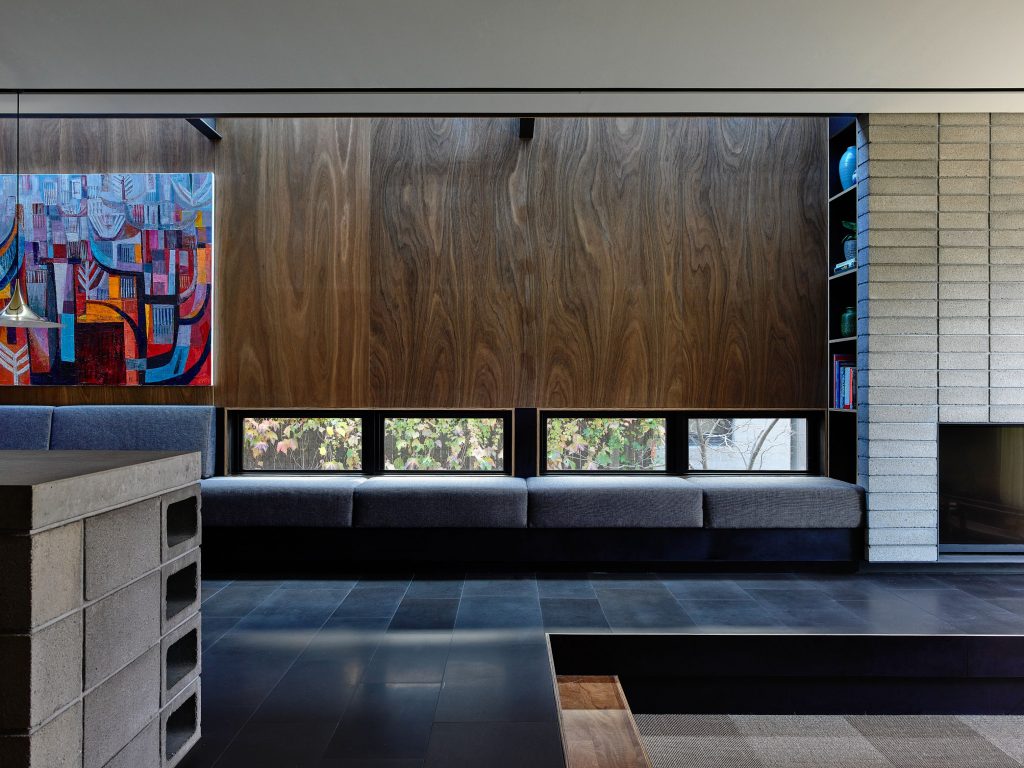 Rich, multicultural and immersive, Wabi-sabi house is a dwelling that is deeply connected to its site.
Dominated by sustainably-sourced timber, the internal materials have been carefully developed to add depth and character throughout the space in a rich yet minimal application, culminating in an inner city suburban home that is responsive to both local and international aesthetics.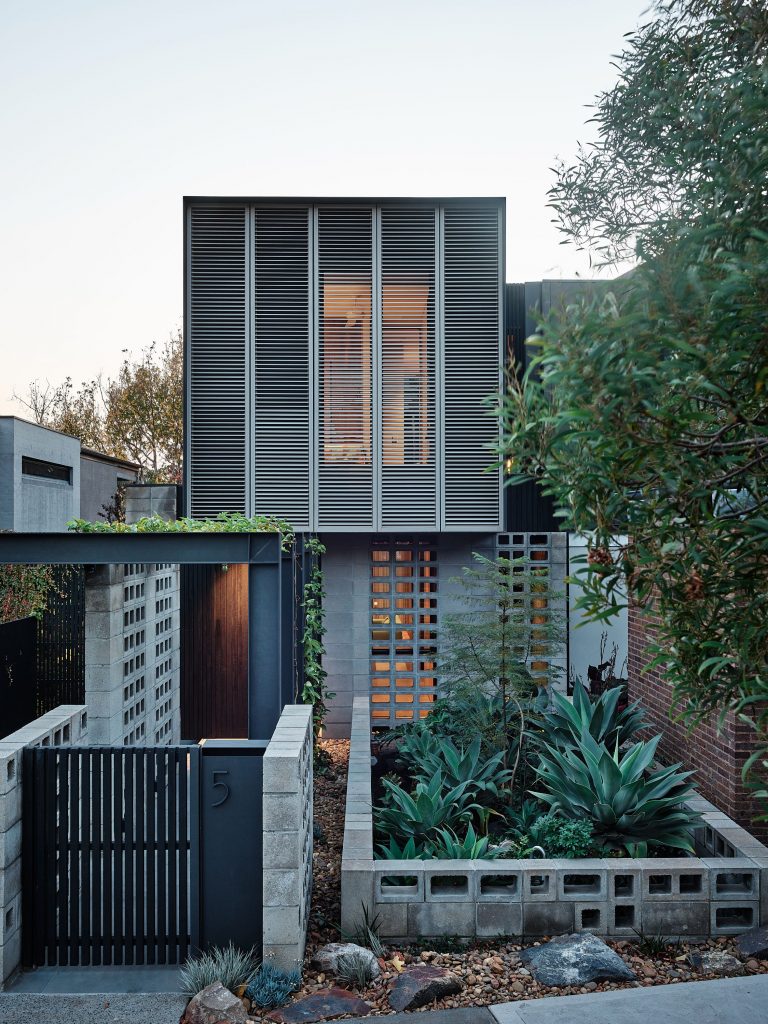 Photography by Derek Swalwell.
Also in Melbourne, renowned German appliances company and IDEA overall sponsor Miele engaged WMK Architecture to design its new headquarters in Hawthorn.