TheFulcrum.Agency co-founders Emma Williamson and Kieran Wong talk about creating their own luck in Perth and finding a business model for optimistic architecture.
Kieran Wong and Emma Williamson thrive on reinvention. The business partners and couple create their own paradigms for architectural practice that always fall outside of the established frame, innovative in both form and function.
Williamson and Wong met at Curtin University's architecture program, the only two mature-aged students in their year. Wong began studying after a stint in TV production in the US and Williamson after a few years working in Sydney.
It was this sense that they already had some life behind them that meant they didn't have the same desire that was driving their peers – to immediately flee Perth after graduation. But they also didn't feel the desire to join another studio's vision as graduate architects.
"There was this perception that there was nothing good that could happen in Perth. And we took a different approach, which was that we would make the stuff happen ourselves," says Williamson of the decision to stay in Western Australia.
It was an allegiance to the idea of making their own luck that laid the foundation for Williamson and Wong's first studio, CODA. It was also a move that's inextricable from the courage that comes when you have a partner in crime.
The many faces of CODA
CODA (Central Office of Design and Architecture) began at a dinner party in 1997 with architect Diego Ramírez-Lovering. The group envisioned a collaborative, multidisciplinary practice, "resisting the pull of the eastern states". The collective began working across the creative spectrum, from fashion to graphic design, architecture and exhibition design. Williamson and Wong look back on this first iteration of their practice as a "naive experiment".
"We had a lot of energy and in the first couple of years we weren't pressured to decide our long-term business strategy, or where we were going to make money. It was just pure hard work," says Williamson.
"It felt like a time when we could work, experiment and enjoy design," adds Wong. "It was a fun start to a practice."
After a long honeymoon period, the reality of running a small business began to creep in and after three years the group disbanded CODA in its multidisciplinary form. But it was at this juncture that the practice's architecture projects were just coming to fruition, so Wong and Williamson chose to keep the name CODA, move the business from Perth to Fremantle, and narrow their focus to built environment work.
With the reinvention came the chance to create a business model with the rigour and experience they hadn't had with the earlier CODA iteration. Williamson began studying business development and the practice moved from residential-based work to larger public projects.
It was during this era of CODA that Wong and Williamson tried to embrace a classically structured design studio and the practice grew to 25 – housing landscape architects, town planners, architects and interior designers.
On the studio's 20th anniversary in 2017, CODA Studio merged with COX Architecture, transferring the practice from Fremantle to Perth's CBD and Williamson and Wong assuming COX directorships.
Looking back, they talk about CODA in versions, with both a narrowing in project type and a widening in ideation dividing each chapter.
"I think, for good or for bad, we've been very deliberate," says Williamson. "So, although we started CODA completely spontaneously and without a plan, once that first honeymoon phase was over, we've been very strategic in the choices that we've made."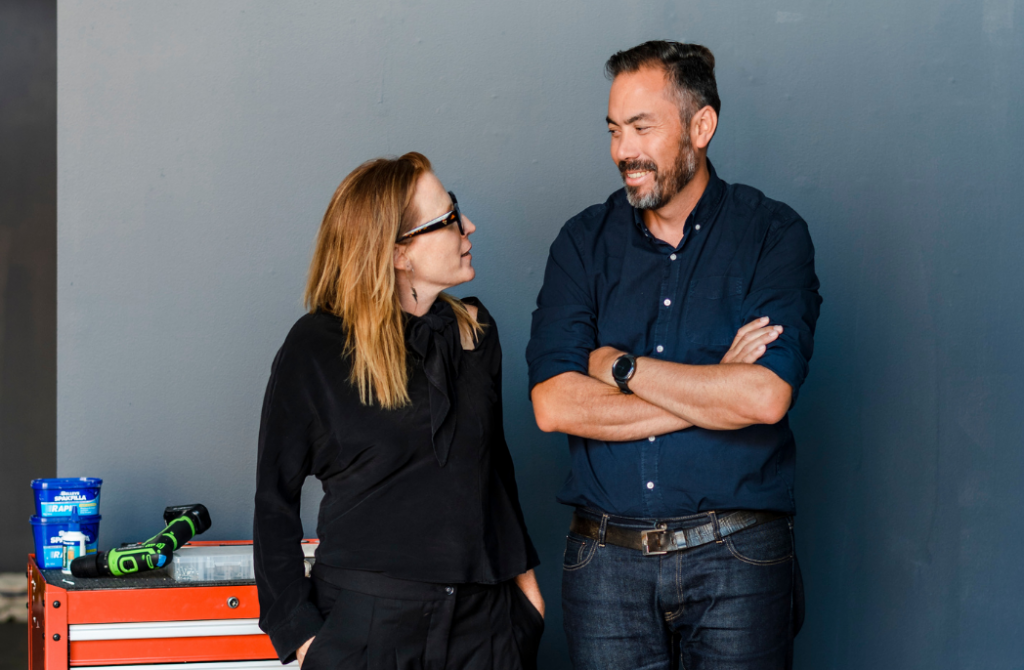 Changing the language
Wong and Williamson's critique of the established narratives of the architect's role forms the foundation of TheFulcrum.Agency, the pair's latest evolution.
"We've always been very interested in the structure of practice and the nature of practice. And we've tried a few different scales and types now," explains Wong.
"When we came to establish TheFulcrum.Agency it was an opportunity to reimagine what we wanted out of a practice and business and to rethink the work that we wanted to do and how we wanted to go about doing it."
Their attentiveness to the hierarchies embedded in architecture's language saw them switch from a 'studio' to an 'agency' framework, homing in on the idea of architecture being 'of use'.
"It's a reflection of our values," says Williamson of the name change. "We've come from a position of privilege and opportunity, and believe that the work that we do should try and be useful."
You can see the shift in language mirrored in their work – moving from residential architecture to public architecture and now to a focus on intensive community engagement and built environment advocacy. For TheFulcrum.Agency community consultation is not merely a stage of the design process, or something to be pinned on at the tail end, but instead has become the actual model for creation.
"It's been interesting because our love of architecture is unwavering and love of residential architecture remains. But where we position ourselves is a little bit different in terms of where we put our energy and where we want to use our skills. Over time it's moved further and further away from the architectural object," says Williamson
With the change to an agency format also came a repositioning of themselves from the authors of the architectural product to a client and community's ally and a mediator between them and the skillsets they need. It's a framework they believe to be more optimistic.
"The shift away from calling us a studio to an agency, points to the idea that we're not necessarily walking into the room trying to close the deal," says Williamson. "Instead, we're going to use our skills to leverage the best possible outcomes for the communities that we're working for. So it's ultimately a very optimistic view."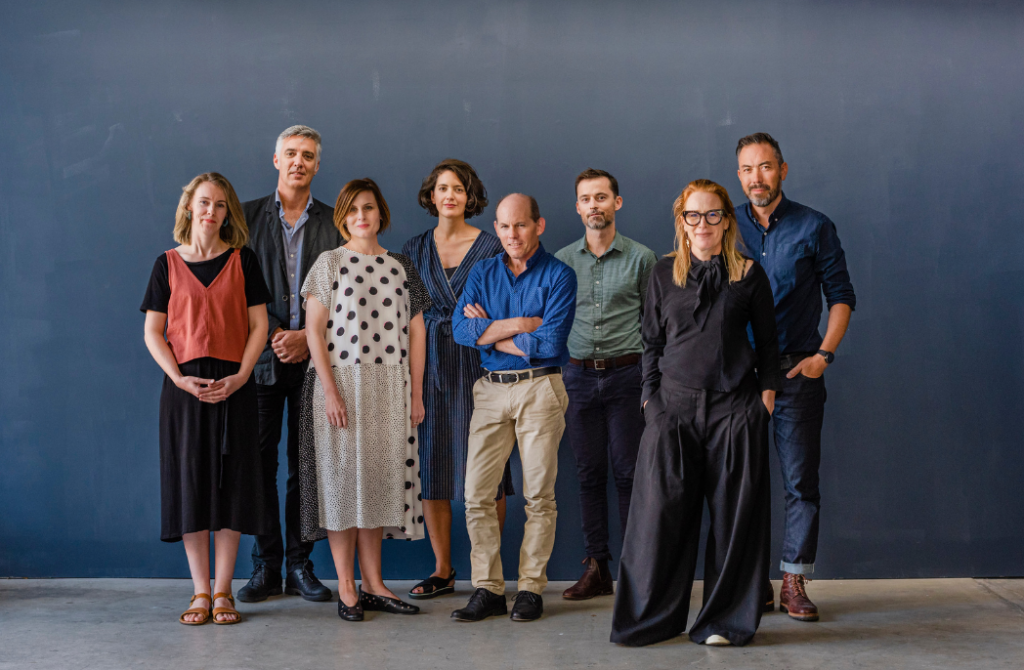 The fulcrum and the lever
A motif of the agency's publications and narrative is the word leverage, acting as a lighthouse for the team. Wong cites the famed Archimedes quote when explaining the word's salience to the agency: "Give me a lever long enough and a fulcrum on which to place it, and I shall move the world."
It's the idea that if you find the perfect point of intervention, you can generate a much greater impact than the force you exert. TheFulcrum.Agency team uses the word as a reminder to decentre themselves from the pivot point of the project. The word acts as anchor, but one that pulls them further away from the core of the built environment work to an adjacent, supportive positionality.
"What we're saying with 'leverage' is that we don't want to be dead in the centre of the creation, where the impact you're trying to create requires an equal amount of effort," says Wong.
"If you're smart about it, there's a point where if you bring in the right kind of thinking at the right point in time, the impact is considerable," adds Williamson. "That's the space in which we're trying to operate."
This article first appeared in AR167