It's no secret that Darwin can be a place of extremes. From the weather to the spectacular scenery, Darwin does things to the maximum – and it's why Brisbane practice O'Neill Architecture designed a residence that indulged it all.
Perched above the famous inner suburb of Fannie Bay, Darwin Residence is an expansive 1000-square-metre home positioned to make the most of the jaw-dropping outlook.
The location also perfectly captures the balmy sea breezes and provides priceless views of Darwin's famous sunsets with its central, two-story living room void that opens to the rear pool.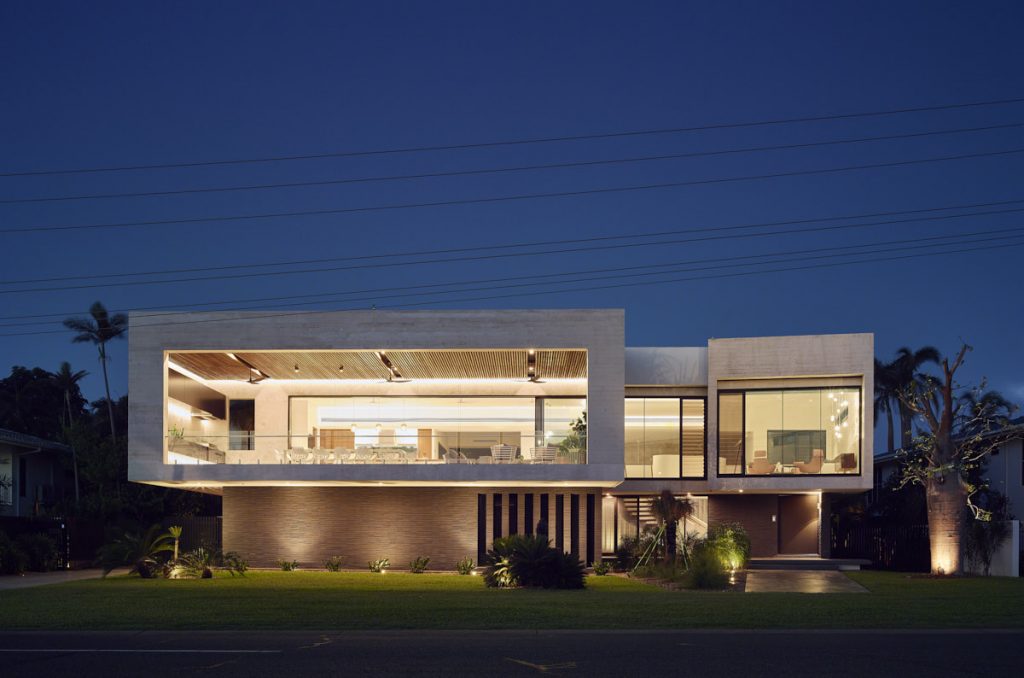 O'Neill Architecture responded to the homeowner's brief to have a home that suits Darwin's extreme seasons by creating two modes of living.
The residence can be fully opened to enable lush ventilation to breathe and capture the breezes during the dry season.
It can then be closed and become highly insulated to provide a cool oasis from the humidity and rain of the wet season.
In short, Darwin Residence is a versatile paradise primed for any climate.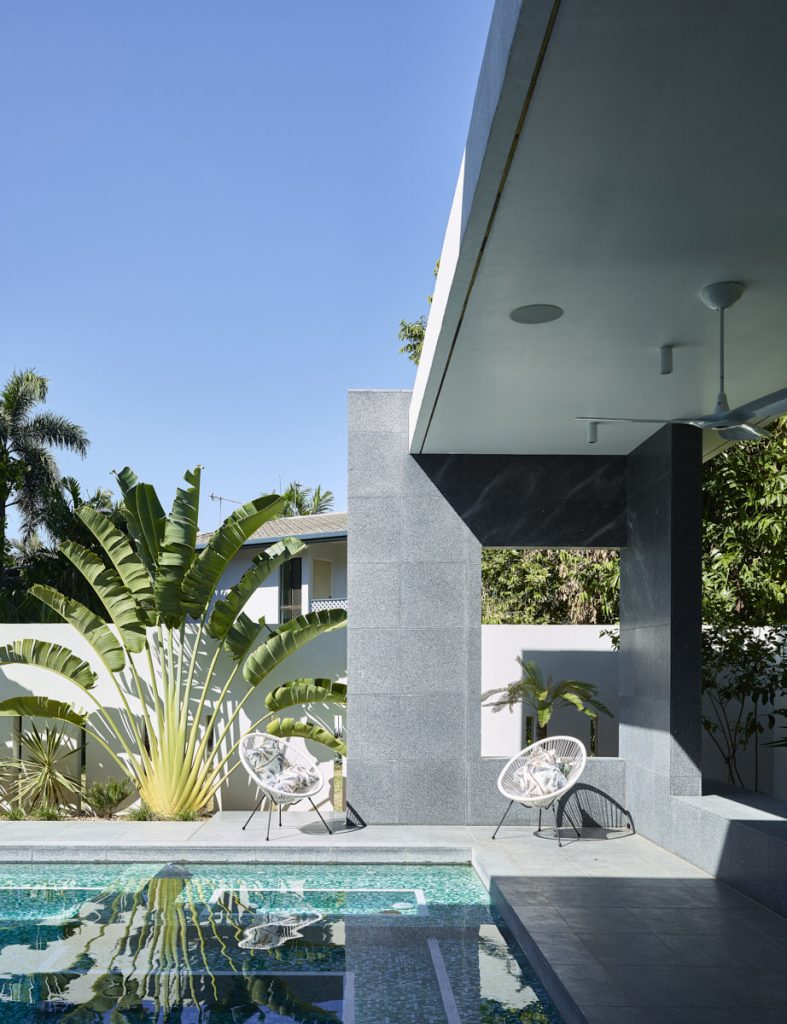 The concrete and masonry construction of the home was chosen by the O'Neill design team to support seasonal strategy with the added bonus of high-performance glazing.
The residence also mediates the western elevation of the sun by a deep balcony space with fully openable louvres allowing control of the light.
Moving through the home, the ground floor is a general entertainment space linked to the pool to the east.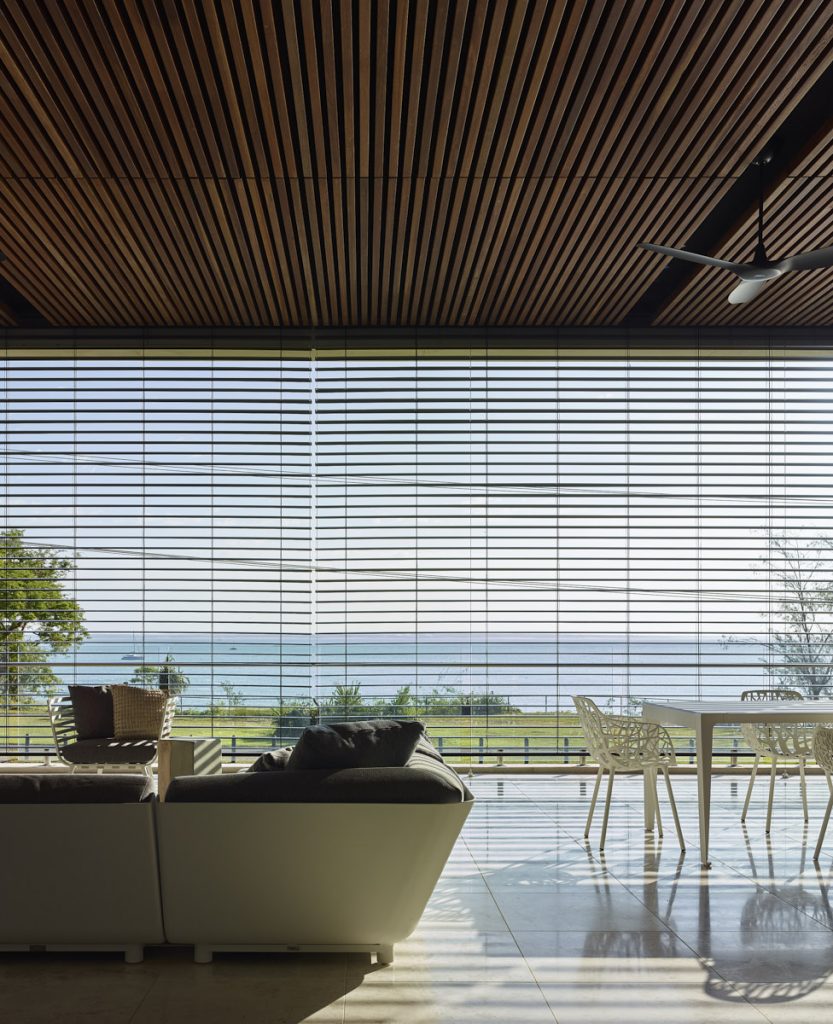 The entry foyer is also connected and separated to the ground floor by a long self-supporting perforated aluminum screen artfully designed and pro typed with folds and perforations tuned for maximum strength.
This screen further embodies the home with lightness and zephyr.
The exterior of the project is clad with a combination of zinc, tile, and rendered finish to perfectly encompass the residence with chic insulation.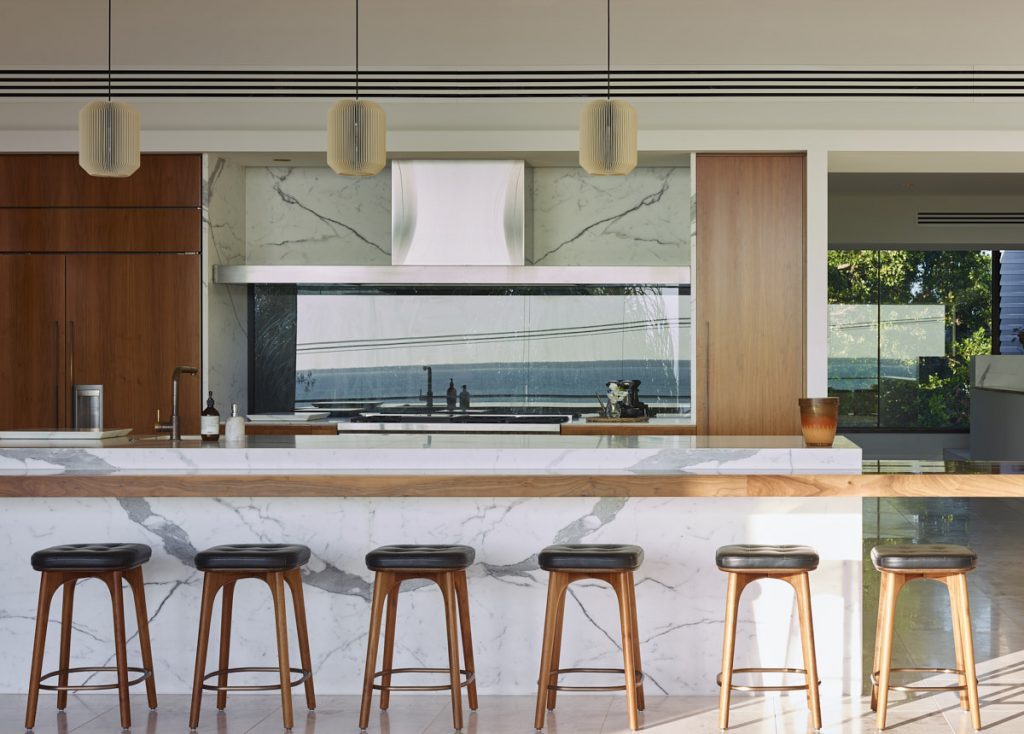 This long-term family home offers an alternative to the traditional tin and timber tropical-style houses prevalent in Darwin.
O'Neill says they wanted their design to "explore the creation of solidity in the tropics and redefine tropical architecture in the Top End".
Photography by Scott Burrows.
Founded by Justin O'Neill in 2009, O'Neill Architecture is a project-based consultancy providing traditional architecture and design services and provides broad design thinking to deliver buildings and urban environments that empower people in the way they want to live.
Recently, ADR spoke to the practice about how it solves client problems through "the pain of good design".