The owners of this property in Mount Lawley, just outside of Perth, initially approached landscape design practice Outside In with a brief that focused on the front yard.
However, this quickly flipped and attention turned to the backyard that was completely underutilised and impractical due to the steep slope from back boundary to residence, explains Denise Staffa, designer and director at Outside In.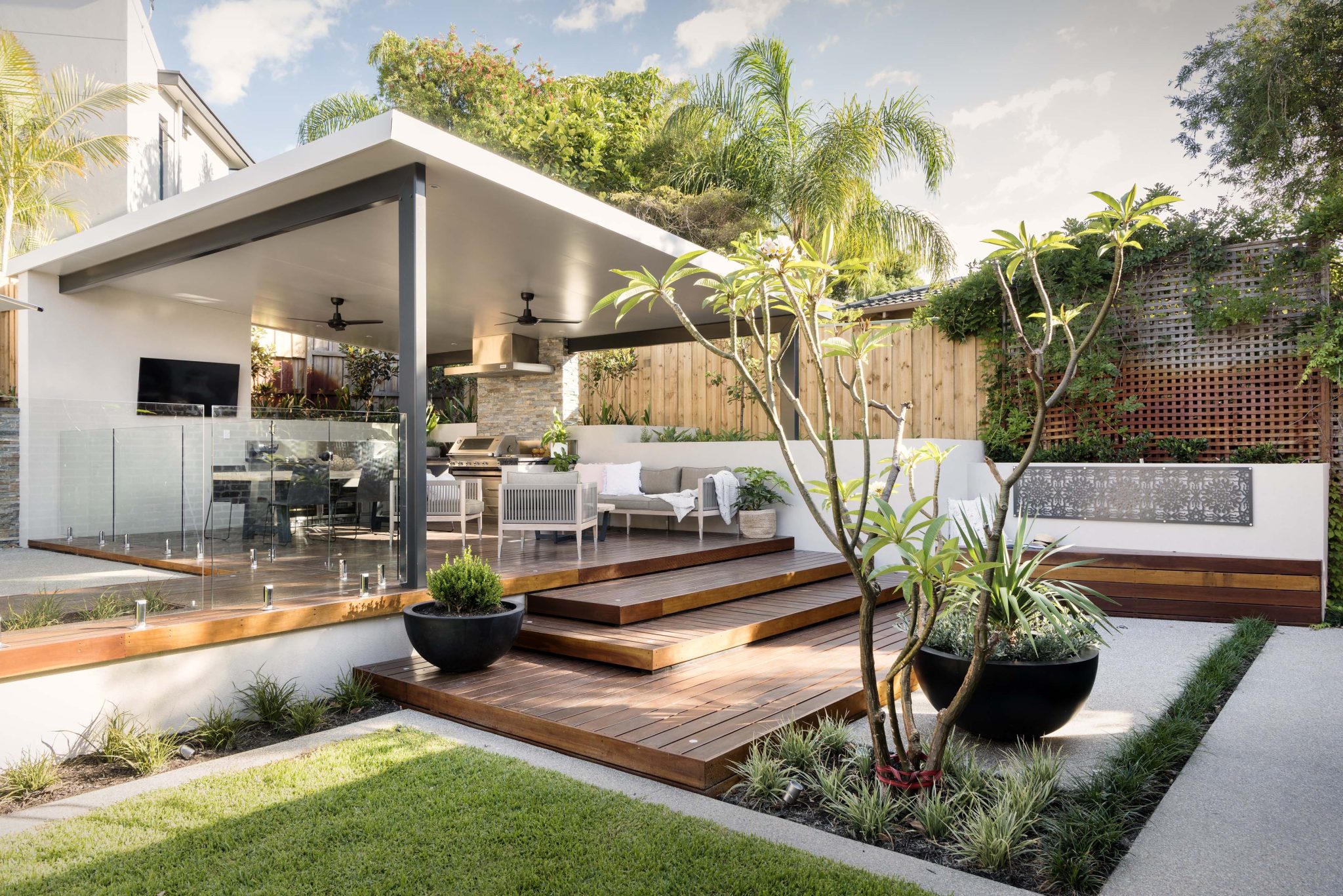 "Adding to the impracticality of the garden was the location of the existing limestone retaining wall and awkward, uncomfortable limestone steps," she says. "The clients wanted a pool that had spacious surrounds for ease of movement, ample pool storage equipment area and focal points.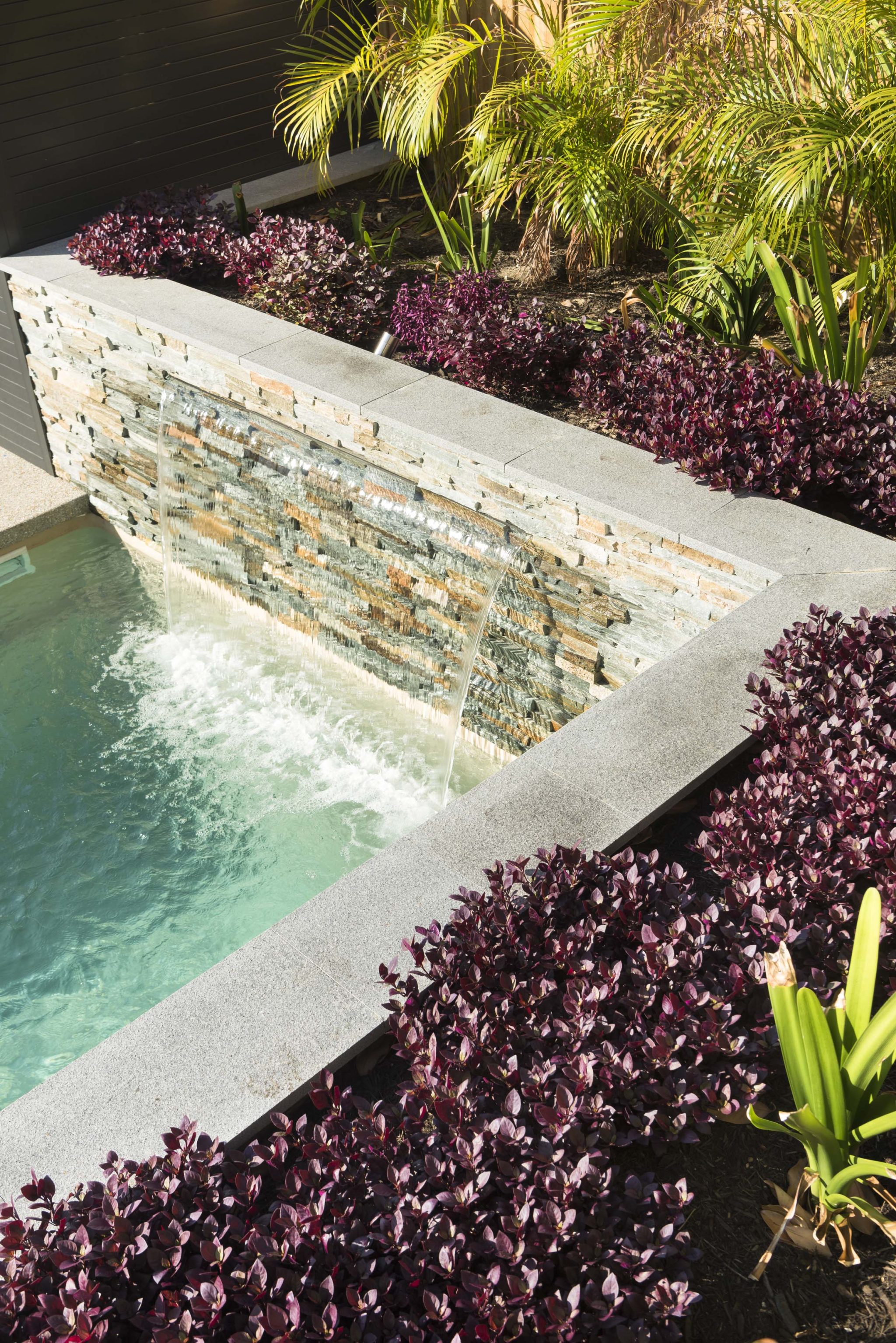 "As there was nowhere to comfortably sit outside nor ample covered space, the need for a functional, practical outdoor living area to entertain, cook, dine, relax and watch the footy was high priority." The idea was to create a space to share and enjoy with family and friends and create lifelong memories.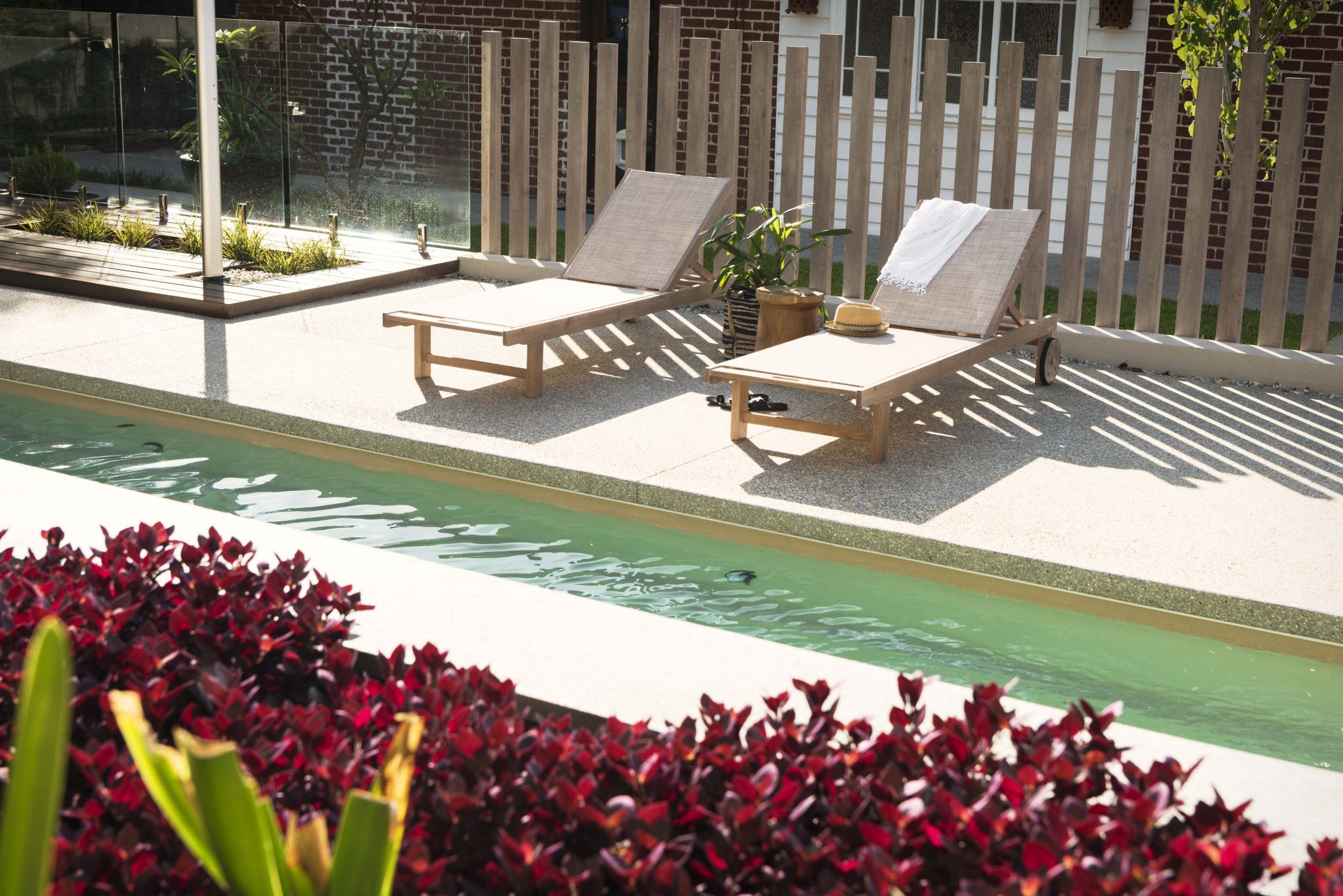 An area close to the house for kids' activities was also important, yet it couldn't look too childish in appearance, as it needed to be a space that would evolve as they grew older. The home itself is a Federation-style property and sits within the Heritage listing area of the City of Stirling.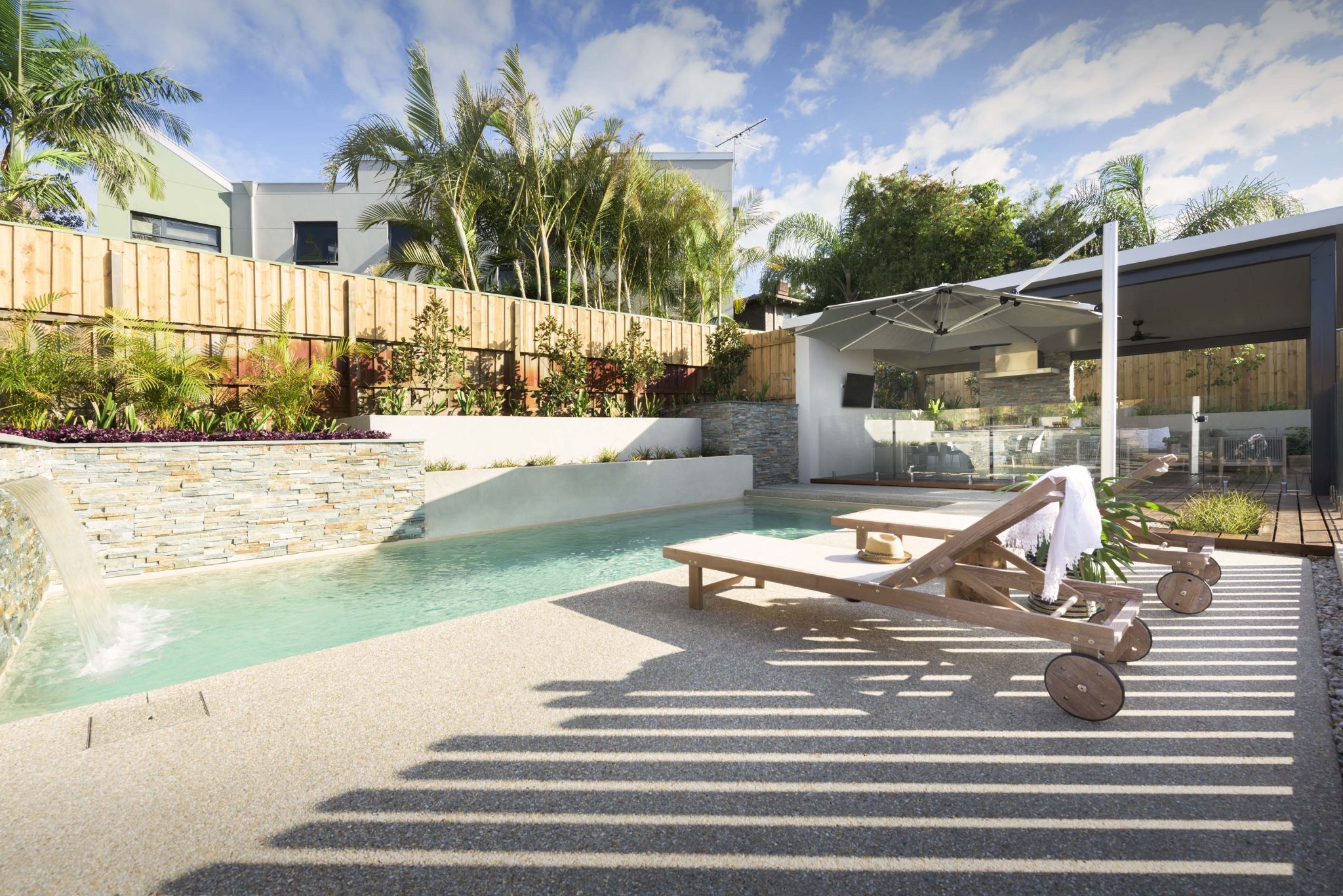 Rules and regulations for the design applied to the front landscape design, but not the rear. However, Staffa wanted to create a design that is timeless and transitional. "My vision was to carefully map out two distinct areas that would be functional, practical and liveable to suit the design brief requirements," she says.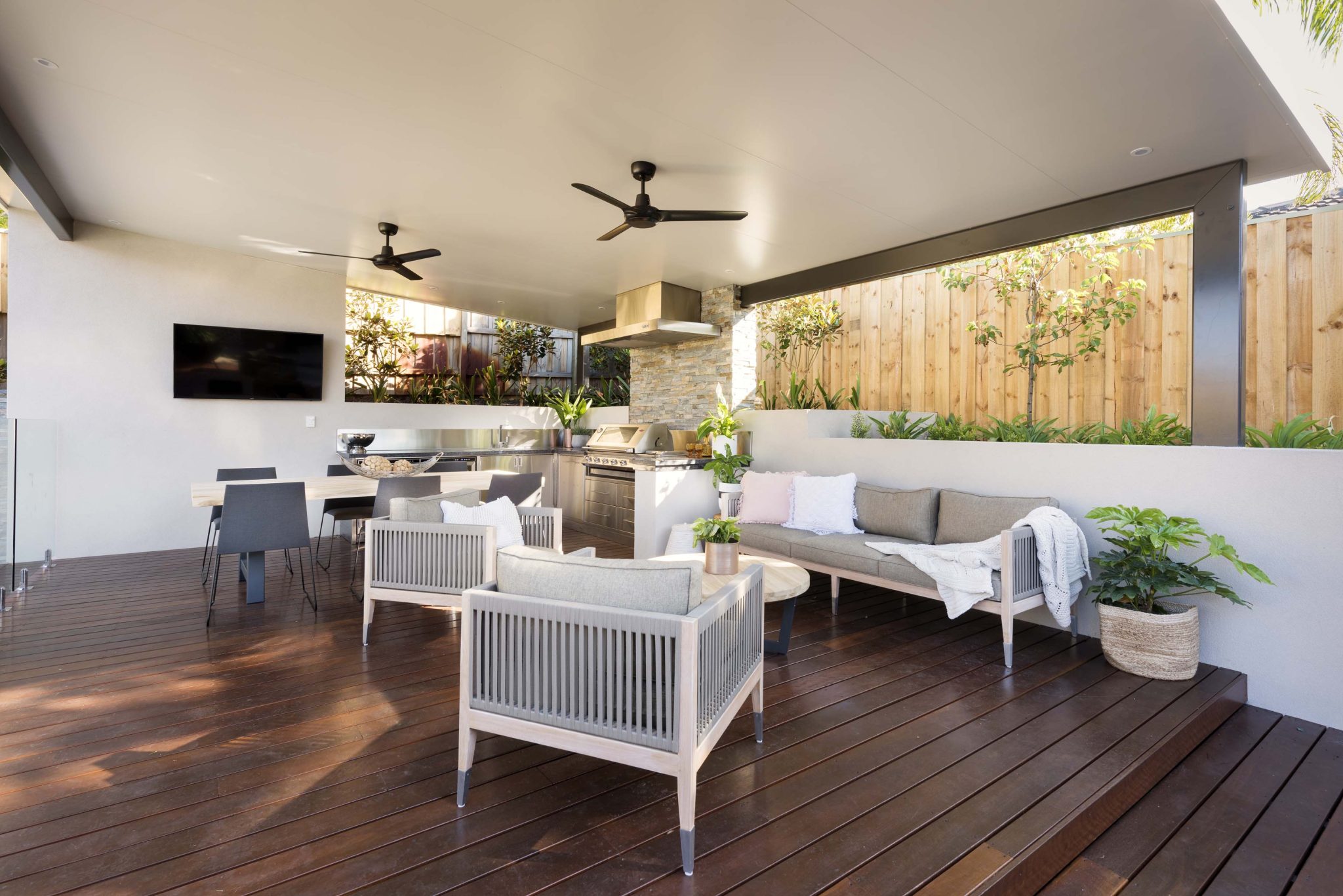 "The extensive retaining required to do this was to ensure balance of height differences between each design layer – we had to excavate around 280 cubic metres of excess dirt out of the backyard to make good levels as per my landscape plan."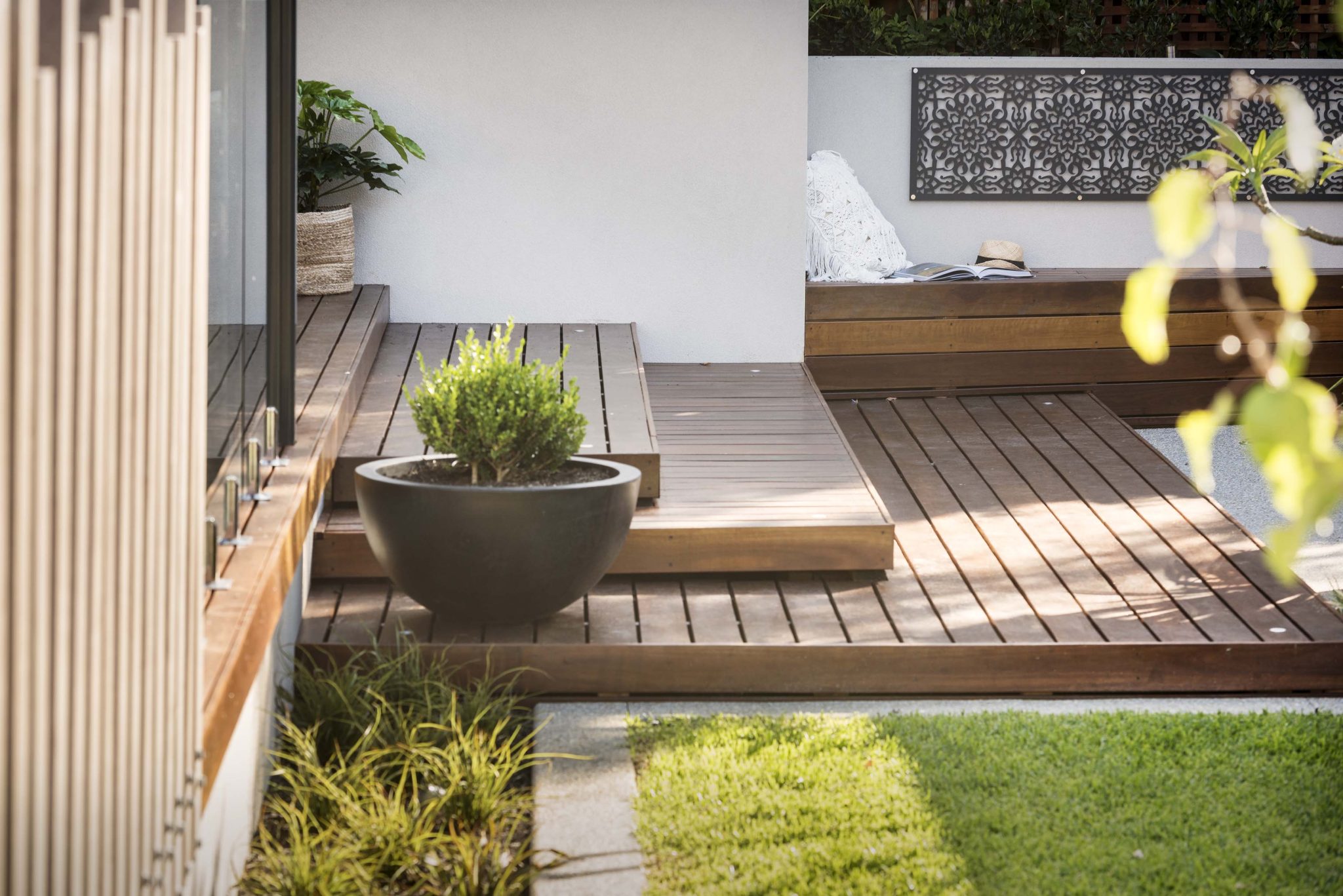 The design composition is of simple clean lines, pure form and a neutral colour scheme using light and warm ones of soft grey and rich brown, which are typical of a transitional, mid modern century design. "An asymmetrical layout forms the main outdoor living area on one side, balanced by adding textural and eye-catching focal points on the other that are not too heavy, creating harmonious balance between each side," says Staffa.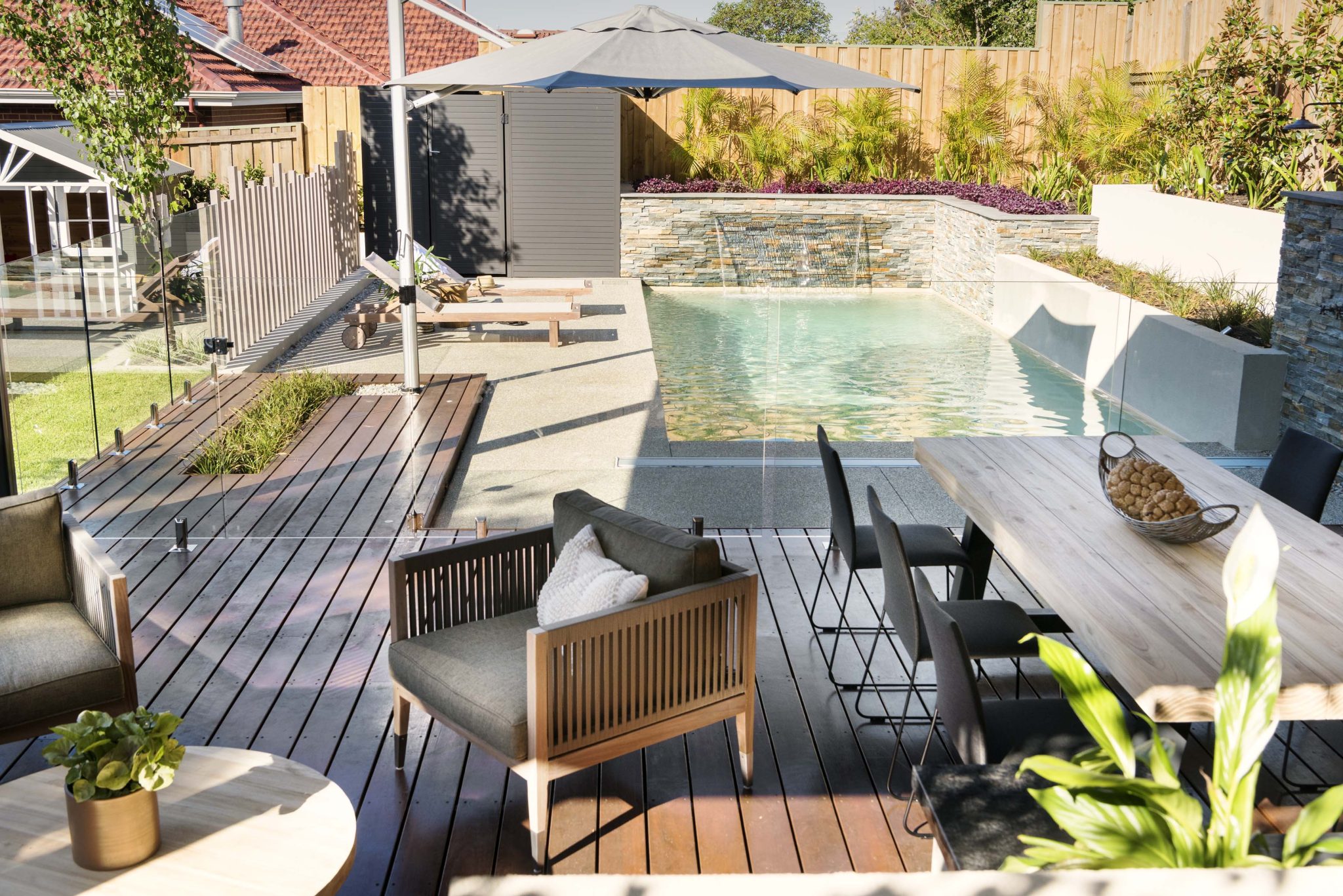 She over-scaled the transition between the two split-levels to draw attention to its connection with the residence. It also creates emphasis and hierarchy to the main outdoor living area, which was crucial as there is only a small back door from the kitchen with larger double doors at the right side of the residence. Large expanses of spotted gum timber decking add rich textures and built-in seating creates valuable sitting nooks in practical spaces for both the adults and the children, which will be well used as the design adapts to a growing family.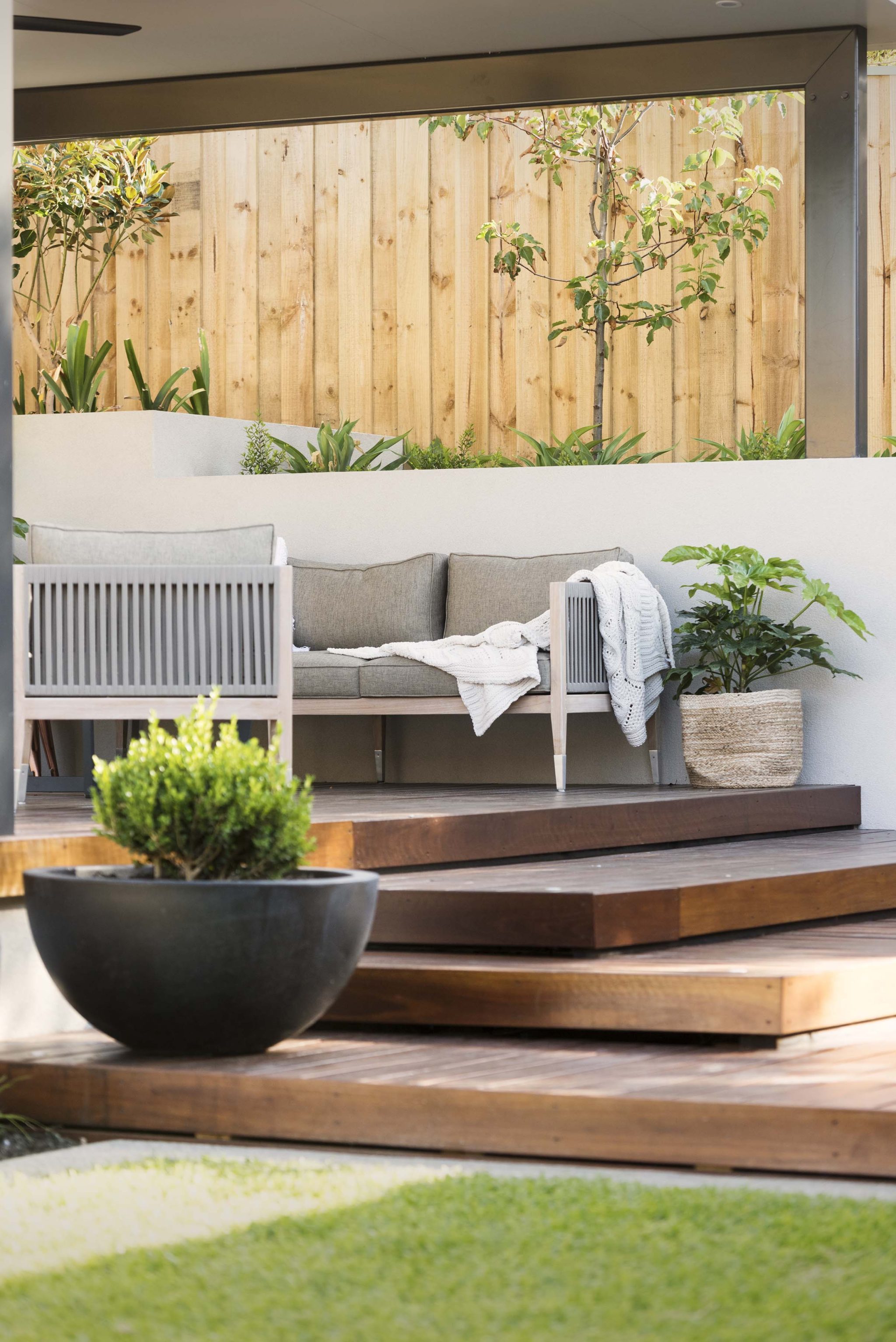 Photography by Joel Barbitta and D-Max Photography