It's unusual to come across a project where the role of client, architect and builder are played by the same person, but architect Sarah Waller is an exception to the rule.
Having carved a career designing and building houses for other people, a move from the UK to Australia offered her the opportunity to design and build something unique for herself and her family – their own standout home in Noosa.
The brief was to design a family home that can also function as a showcase for Waller's architectural business. She was inspired by the simplicity and sophistication of mid-century modern architecture, in particular the postwar housing architecture of Mies van der Rohe's Farnsworth House and the Philip Johnson Glasshouse.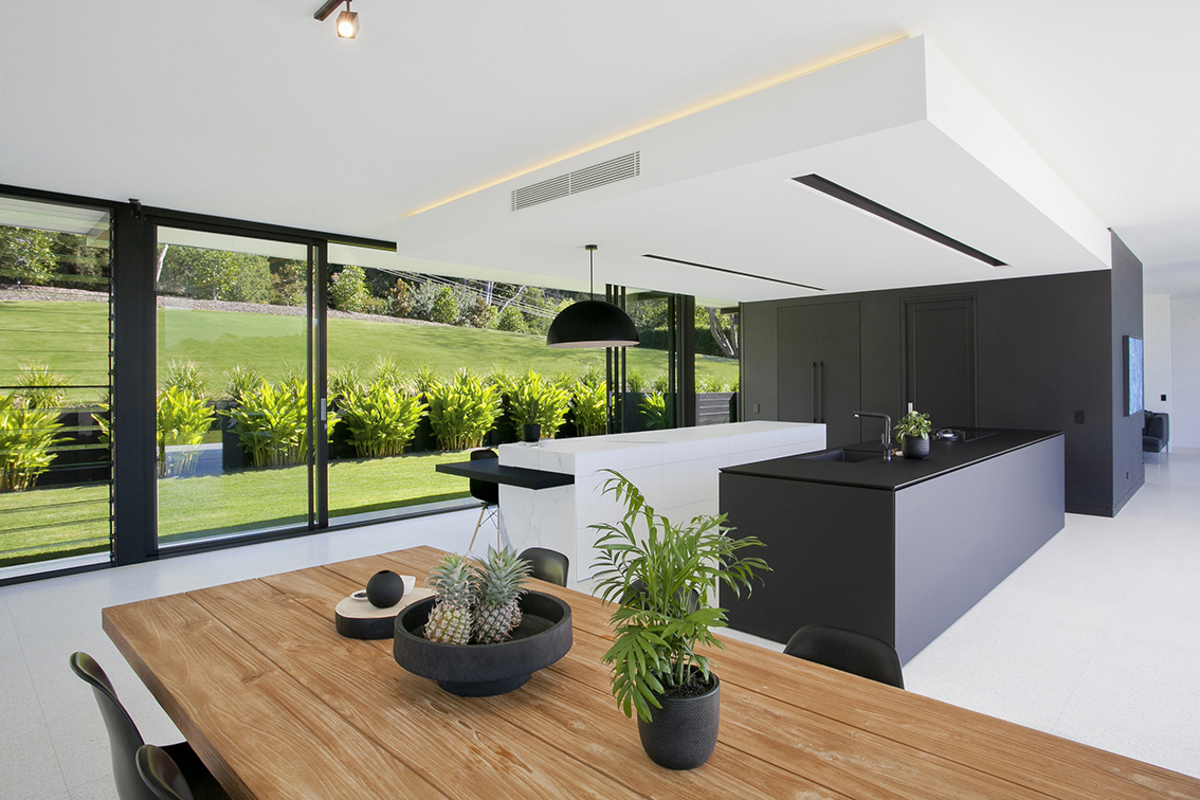 The resulting design of the Minimalist Monochrome Glasshouse focused on the use of glass and the transparency of the home, which enabled a seamless integration into the landscape.
Walls of glass span the length of the home and blur the distinction between indoor and outdoor spaces, allowing an abundance of natural light to stream through. This imbues warmth and unimpeded views of the verdant surrounds.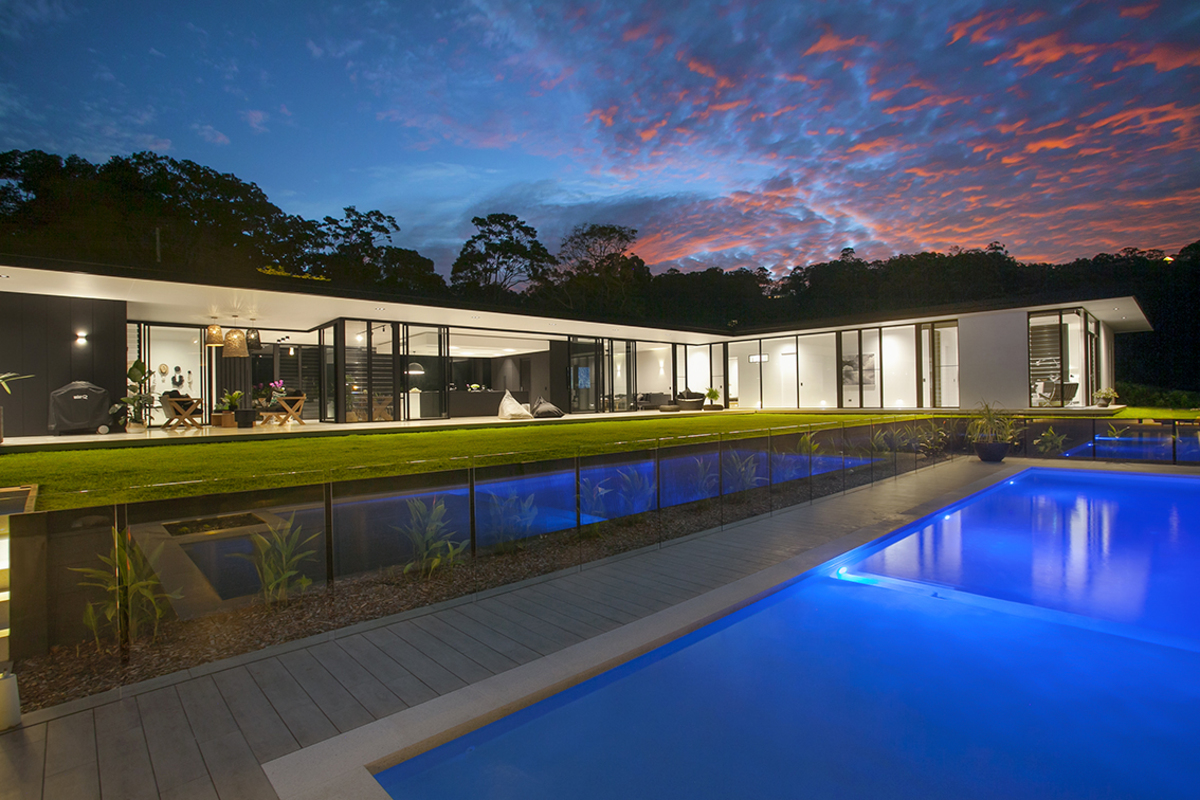 The home's minimalist appeal is accentuated with a timeless black and white palette inside and out, with texture introduced with plants, the warmth of timber and tactile surfaces such as the white terrazzo floors, which flow throughout.
A mix of concealed task lights and custom designed feature pendants form the layered lighting scheme, which creates ambience at night. Inside architectural features are beautifully illuminated, while outside coconut palm trees and architectural frangipanis are up-lit among the landscape.
Waller, who was intrinsically involved in every step of the process from the design and build, through to the final styling and decorative touches, says: "To manage the entire process and bring it all together is incredibly satisfying and now we're living and experiencing the home, you get a true appreciation that beyond its aesthetic qualities it has a wonderful feel. Sometimes I have to pinch myself it's ours."
Photography by Paul Smith