Held at Milieu's Otter Place exhibition space in Melbourne's design-centric hub of Collingwood, six local artists were invited to interpret the built and unbuilt work of Milieu.
Milieu is celebrating its 10 year anniversary by collaborating with art director and curator Marsha Golemac and creative agency Studio Hi Ho to bring an exhibition titled 2010 – onwards, A decade of Creative Development from 30 May to 11 June.
The event with feature artists such as designer-maker Abdé Nouamani from Another Bureau of Design, Erez Ben-Or of Ebo Ceramics, Melbourne-based architect Fabio Agostini, ceramic artist Grace Brown of Oh Hey Grace, craftswoman Tamara Maynes, and the architectural model-making team at Make Models, who have reinterpreted all of Milieu buildings using materials such as wood, metal, clay, porcelain, concrete, glass and paper.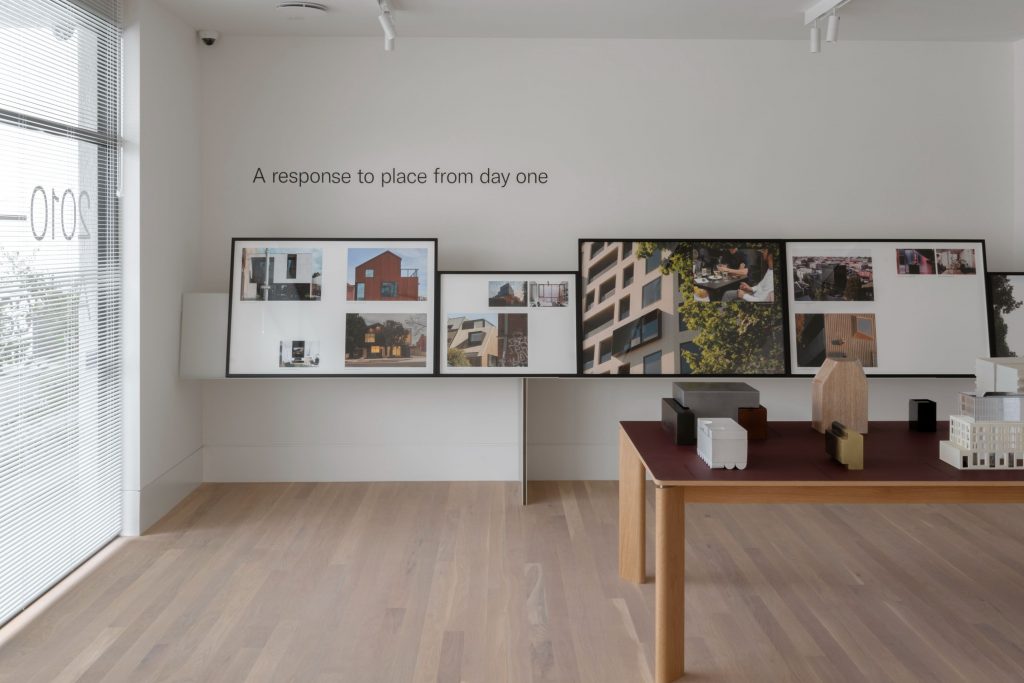 Golemac says the artworks are a "striking and creative reimagining of Milieu's contribution to Melbourne.
"Each participant was required to present a sketch along with material selection prior to producing their designs, so I was able to have visibility on how all the models would be presented together in the space and represent the initial concept developed by Studio Hi Ho."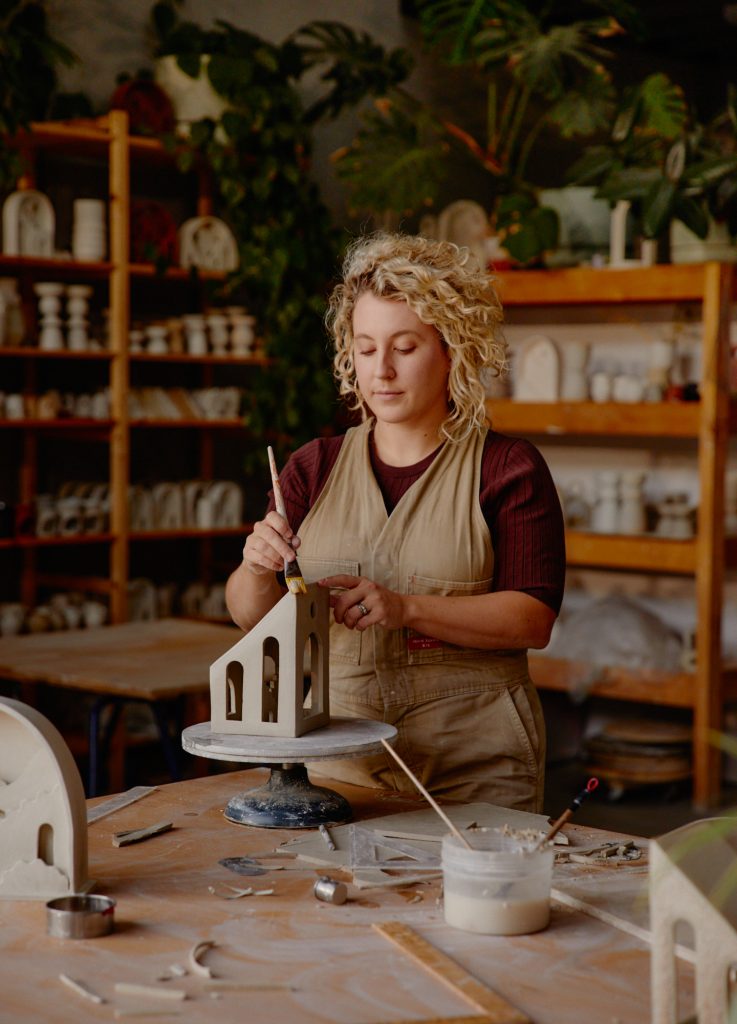 2010 – onwards, A decade of Creative Development captures notable moments from Milieu's past work and represents a tangible expression of their values.
The works also hope to stimulate conversation about what creative development for the unbuilt should look like now and into the future.
Milieu director Michael McCormack says the exhibition represents the ethos of the property group.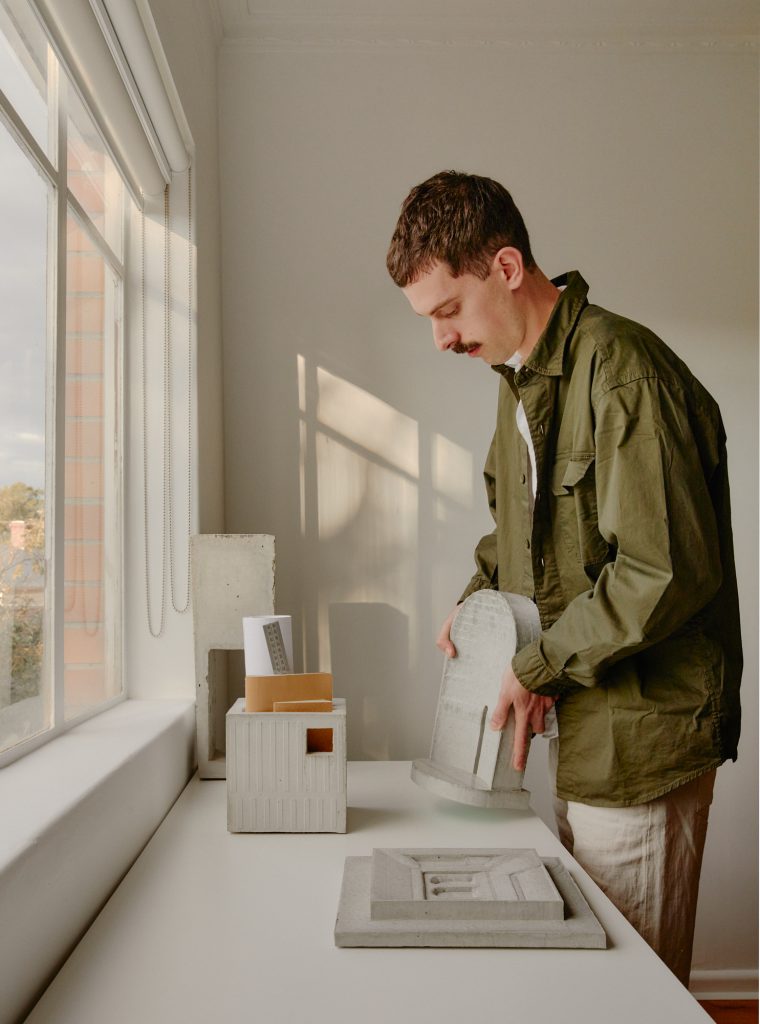 "Collaboration is core to who we are and what we do and we have always felt passionate about empowering the designers and architects who are engaged to work on our projects.
"This is why having creatives from our community reinterpret a decade of our creative development was the perfect way to celebrate this milestone," explains McCormack.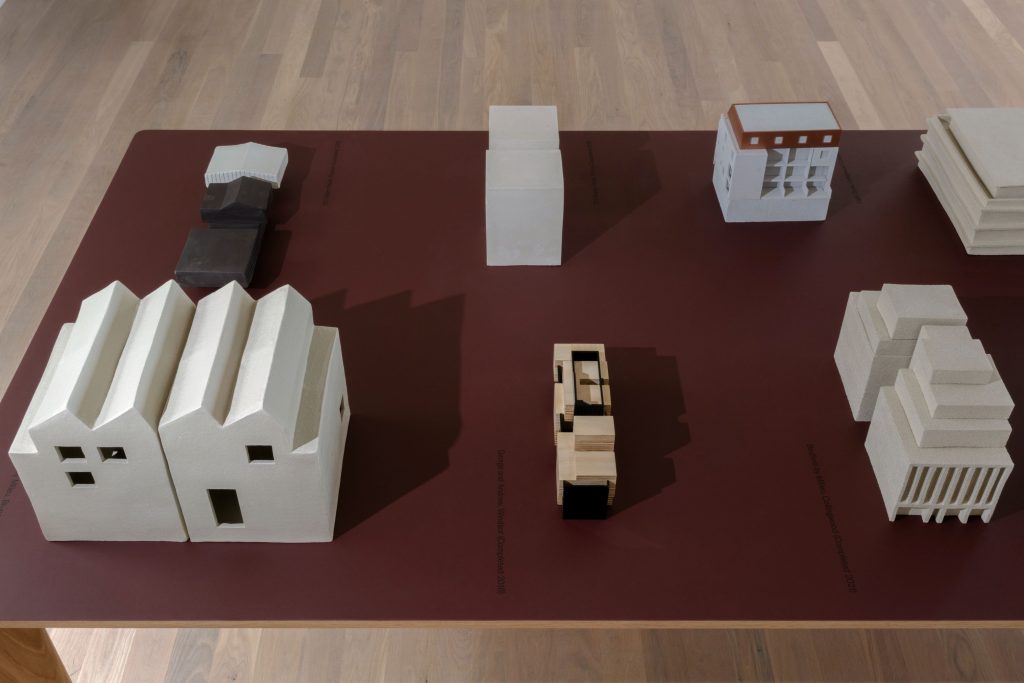 With 20 projects under their belt, Milieu has worked with some of Australia's most influential architects, including DKO, Foolscap Studio, Breathe, Freadman White, Edition Office, and Hassell, to establish some of Melbourne's major urban developments.
Photography by Morgon Hickenbotham unless otherwise stated.
Milieu creates unique residential and mixed-use projects informed by their surroundings and designed to accommodate contemporary life. Driven by a commitment to strong architectural outcomes and progressive urban design, Milieu specialises in crafting medium-scale developments, and also works across hospitality, events, culture and the arts.