Timber, steel and aluminium reflect the "robust characterful European-Australian and industrial heritage" in the latest residential and mixed-use offering from Milieu with Foolscap Studio and Fieldwork.
"Positioned in the more culturally eclectic heart of the bustling, original foodie hub Lygon Street, Brunswick East by Milieu is purposefully designed for hospitality-inclined residents," says the property group.
The new project, which has been awarded Moreland City Council's first Design Excellence Scorecard for "design-conscious, sustainable development with great community benefit", will include a restaurant, wine bar and social tenancy on the ground floor.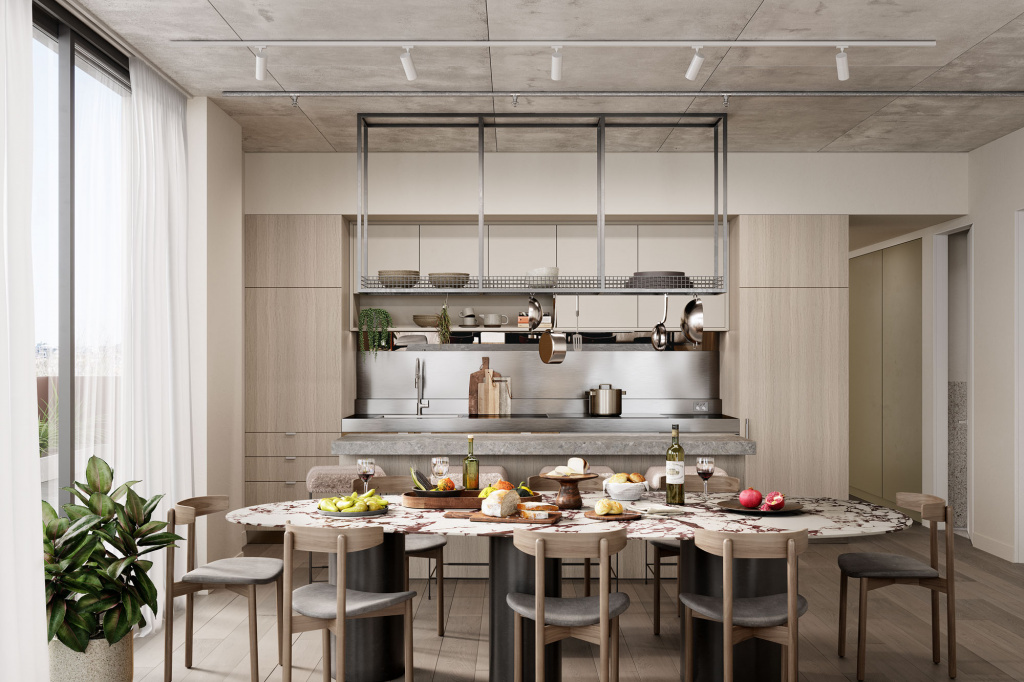 When completed, the 43 one, two and three-bedroom apartments will run with fossil fuel-free energy with double glazing and concrete adding to the thermal properties of the build.
A rainwater collection tanks will service the drought-resistant native communal landscaping, which includes a central garden atrium and communal rooftop terrace.
"Shared spaces that work and private retreats that soothe are essential to the plan," says Milieu.
"Fieldwork's design creates common spaces and allied areas of circulation that provide openness between apartments, flow of air and maximum natural light for all living spaces. A central landscaped atrium ensures crossflow ventilation and abundant light."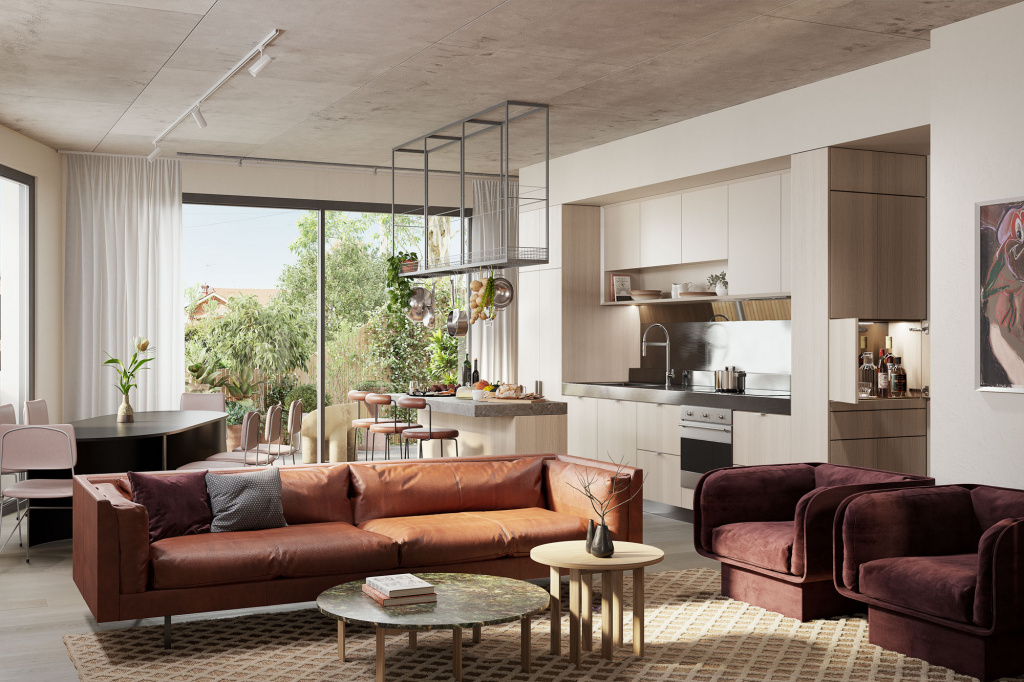 Internal spaces are designed with "family and friends in mind", with each detail considered to enhance the experience of hosting.
"In a post-COVID era, it is even more important to create homes where people can connect with friends, family and loved ones," Foolscap Studio director Adele Winteridge tells ADR.
"We were tasked with creating homes that no matter the size, would allow residents to host smaller gatherings or larger dinner parties."
A "welcome station" sets the tone for guests entering each apartment. A folded steel benchtop dominates the kitchen, which Winteridge describes as "the heart of the space.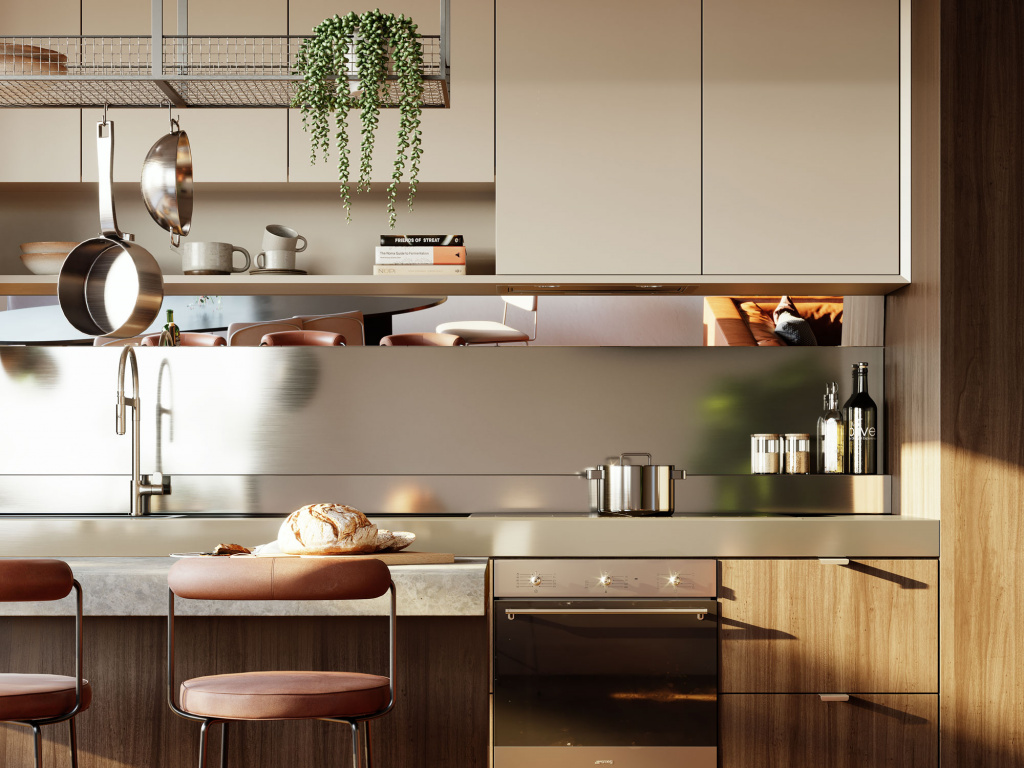 "Intelligent planning allows a flow of space from the kitchen to the living area allowing people to share and cook together and feel a part of the action," she says.
"There is also an amazing bar that we have concealed in joinery close to the kitchen that enables you to make a drink for a guest."
Inside and out, the palette for the six-storey Brunswick East reflects its surroundings.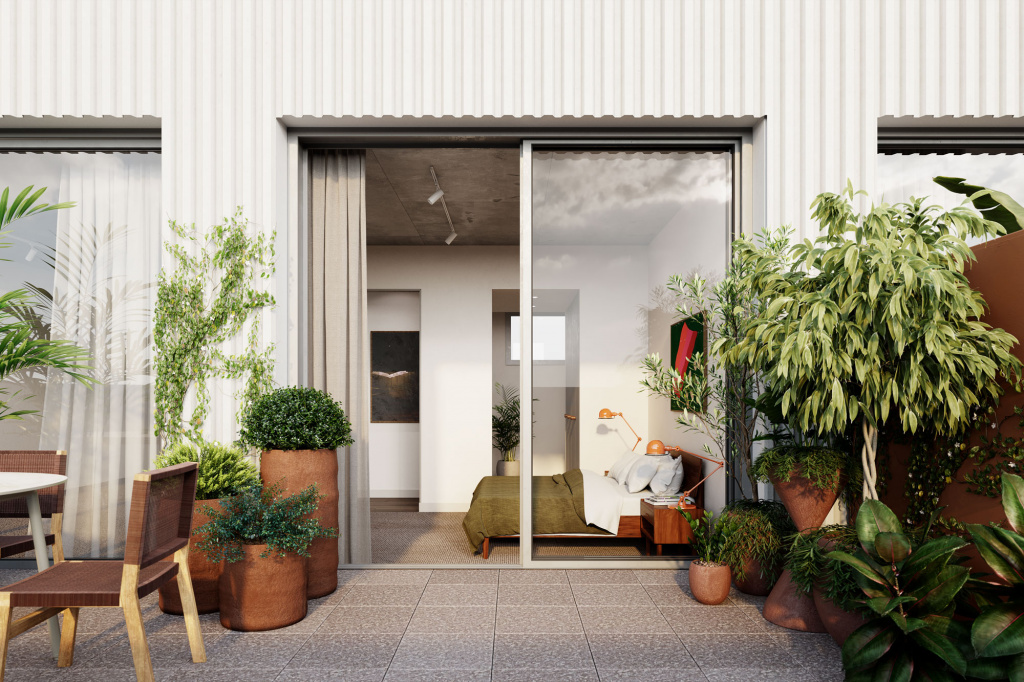 "The historical identity of Brunswick with its palette of stone and brick was juxtaposed with a response to contemporary Brunswick, one of Melbourne's most exciting neighbourhoods," explains Winteridge.
"Neutral, warm and timeless" tones lets the occupier add their own texture, colour and narrative, with timber joinery paired with natural stone "brought to life" by warm saturated colours.
While Brunswick East is yet to begin construction, its community garden is already being managed by 3000acres, with the fresh produce going to Milieu's hospitality venues nearby.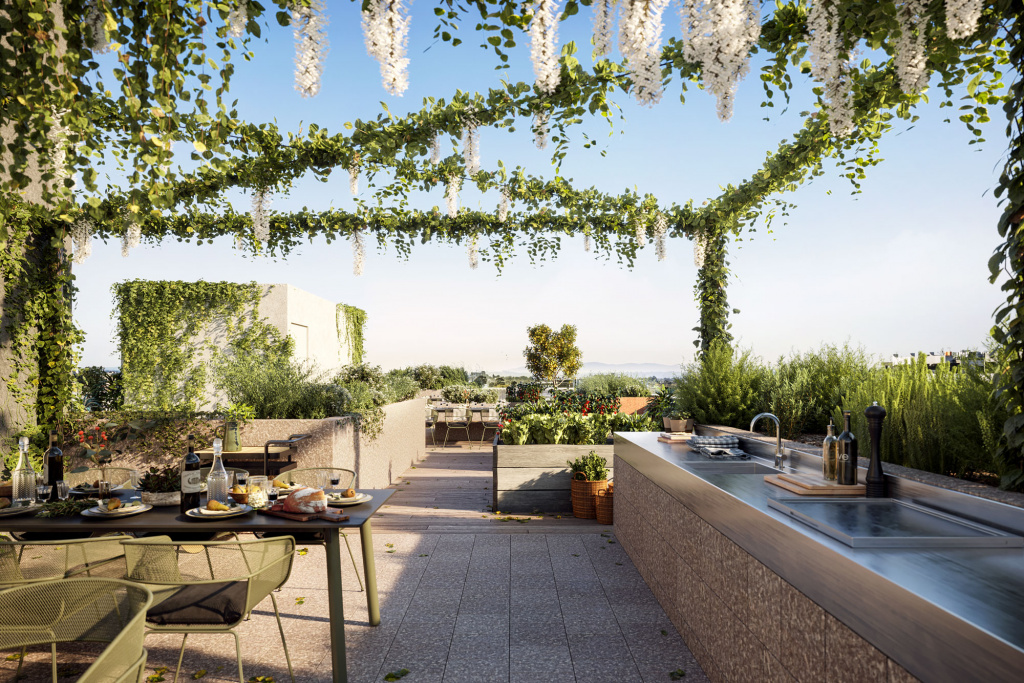 "Brunswick has such a dear place in my heart – it is such a culturally rich suburb oozing European-Australian charm and character," concludes Winteridge.
"Deep saturated terracotta, warm natural timber, red brick, pigmented concrete, and Italian marble. These all draw upon the identity of Brunswick as the point of departure."
Brunswick East is the latest offering from Milieu. We caught up with its director Shannon Peach in April to discuss the possibilities for business post COVID-19. The property group was also shortlisted in this year's IDEA Residential Multi category with Freedman White for 223 Napier Street.
Foolscap Studio is a Melbourne-based independent cross-disciplinary design practice centered around built environment and interior architecture at all scales. We chatted to Winteridge and fellow DIA Melbourne Practice Group leader Mardi Doherty earlier in the year to discuss how the interior design industry responded to the first weeks of the coronavirus lockdown and its concerns for the future.
Renders supplied.