Harley Graham Architects' Hidden Studio in Byron Bay pays homage to Australia's architectural heritage.
Nestled into rainforest on a eight-hectare (20-acre) property in Coopers Shoot, Byron Bay, Hidden Studio was designed as a guests' retreat in response to two existing dwellings on the same property: a writer's cabin and a family home. Both were designed by acclaimed architect Ian McKay. McKay spent the latter part of his career working in the Northern Rivers and died in 2015.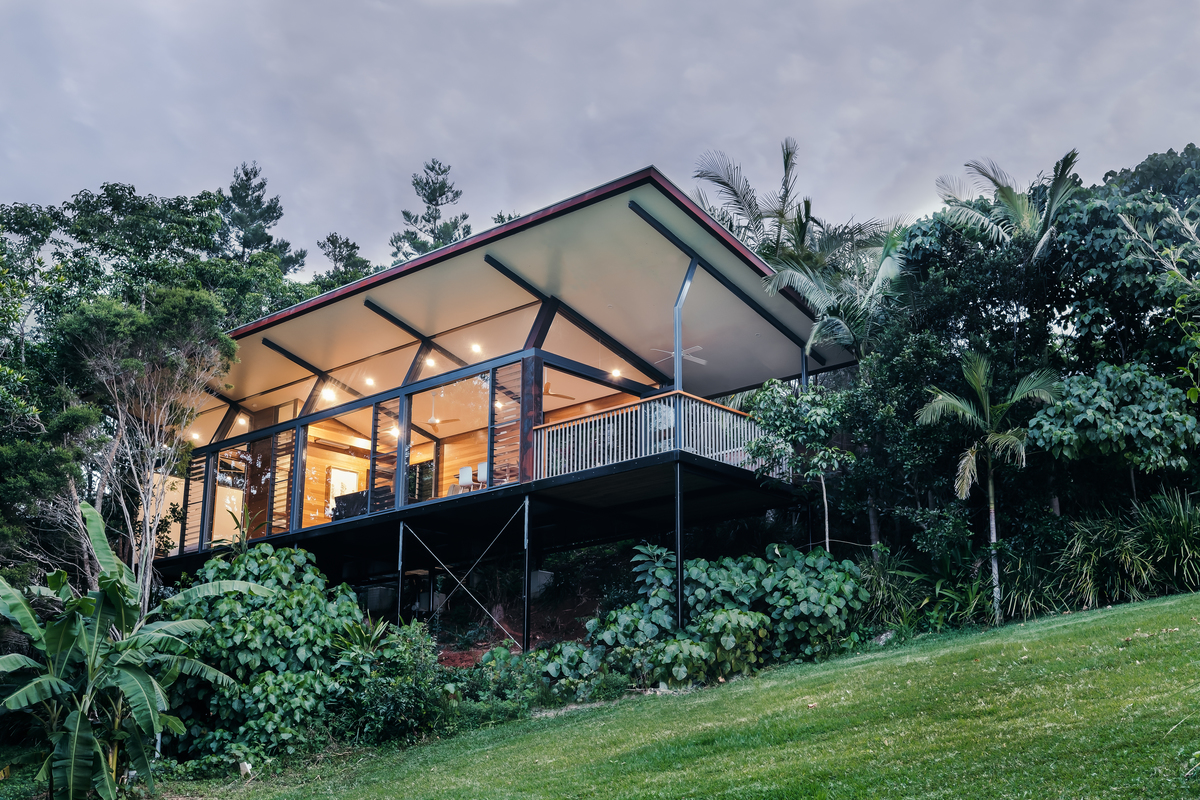 The owners, retired journalists Colleen Ryan and Stephen Wyatt, are self-confessed 'designophiles' who engaged Harley Graham and his team to create a space that not only responded to the work of McKay, but showed sensitivity to the natural environment.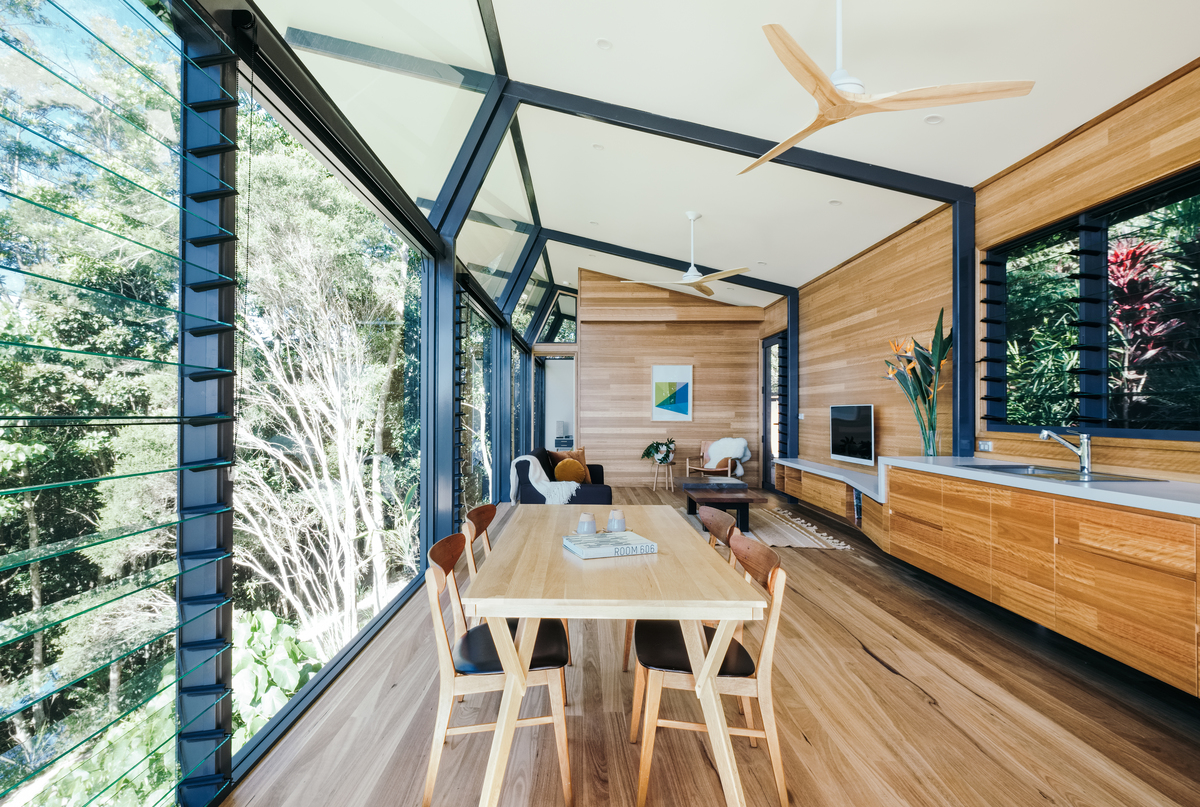 "We understood the need for professional architectural knowledge," says Wyatt. "We wanted a one-bedroom glass and Corten box that sat up in a rainforest canopy. Harley, Max and the team delivered just that with a lot more style."
The studio is virtually concealed upon entry; however, as you step into the space, floor-to-ceiling glass makes this 60-square metre one-bedroom feel incredibly open. There is careful consideration of the orientation of the studio, so that the large glass façade is protected from low morning sunlight while capturing desirable northern winter sun as the day progresses. The angled 'crank' in the portals makes the roof appear to float over the pavilion forming a large protective plate and further opening the space.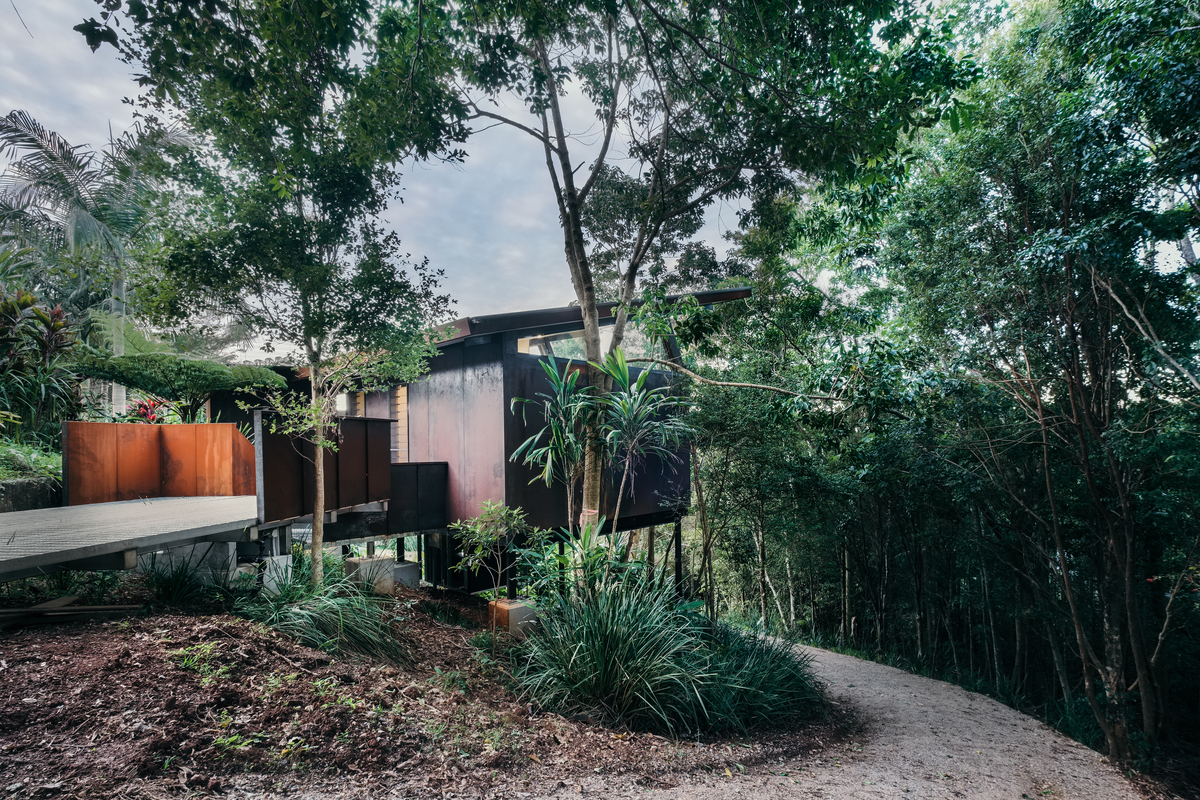 Sustainability was a key consideration for the project: with no air-conditioning, the space makes use of natural ventilation. The northern orientation harnesses good passive solar gains, an outcome carefully crafted by Graham and his team throughout the design process.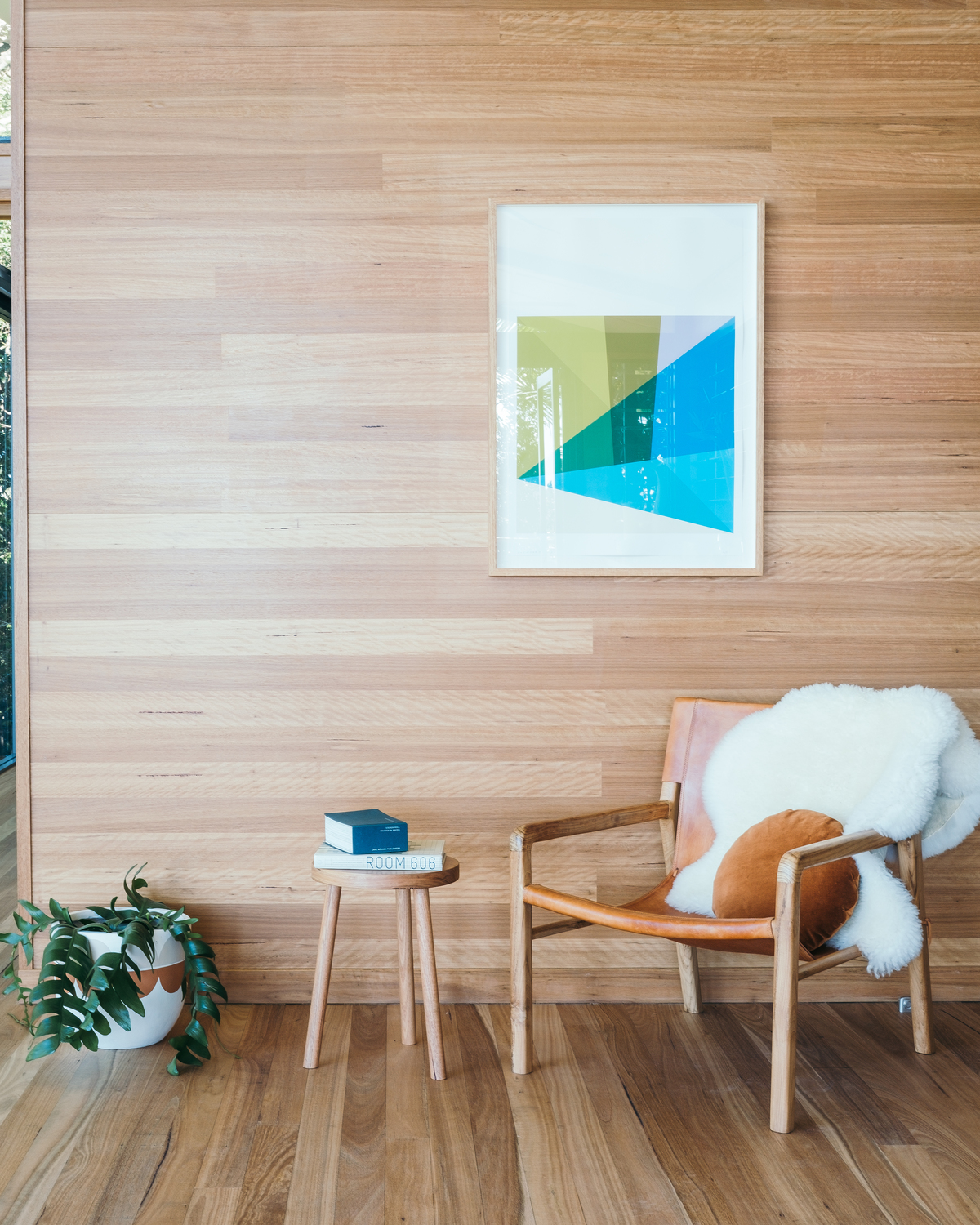 The studio uses recycled water for every purpose. It has been designed to have a low maintenance exterior that can essentially be washed down when needed.
Timber also played an important role in the project: except for the ceiling and bathroom floor, the whole interior has been clad in hardwood. Blackbutt wraps from the floor up the back wall as well as being used for all joinery. The wood adds warmth and consistency to the space balancing the tough exterior.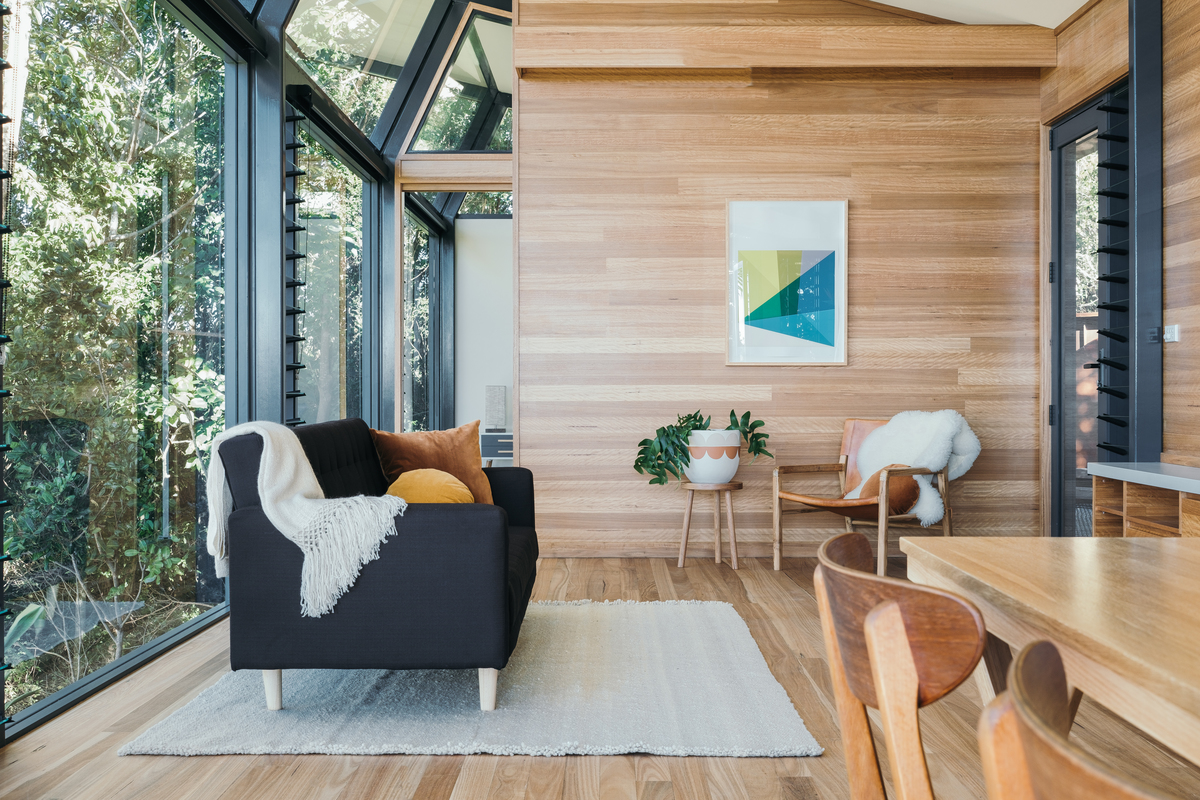 Photography by Andy Macpherson