Images appear courtesy of LAVA.
With construction of its 'Y' shaped Bayreuth Youth Hostel underway, renowned Australian and German-based architecture firm LAVA exhibits innovate, cutting-edge design, as images of the interiors and mock-up rooms are unveiled at a groundbreaking ceremony.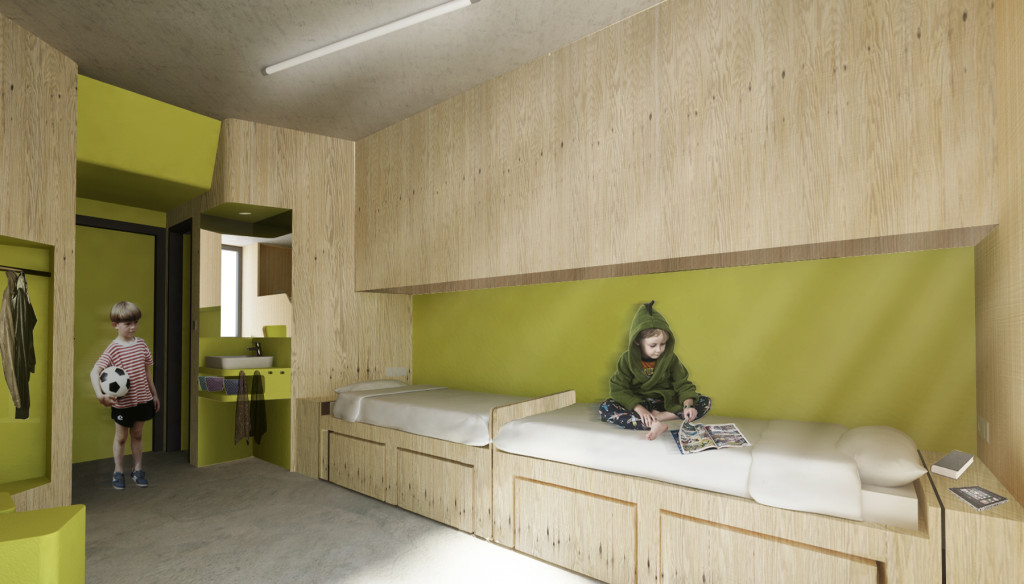 The 3400 square metre, 180-bed youth hostel is the first of its kind, reinforcing LAVA's place at the forefront of progressive design and a commitment to seemingly impossible projects that require minimal resources to realise. The hostel – a facility for active and sports guests – will be fully integrative and equipped for disabled tenants and employees, an innovative space that encourages interaction and accessibility. The clever design demonstrates LAVA's vision to "explore frontiers that combine future technology with organic and natural patterns of organisation and structure."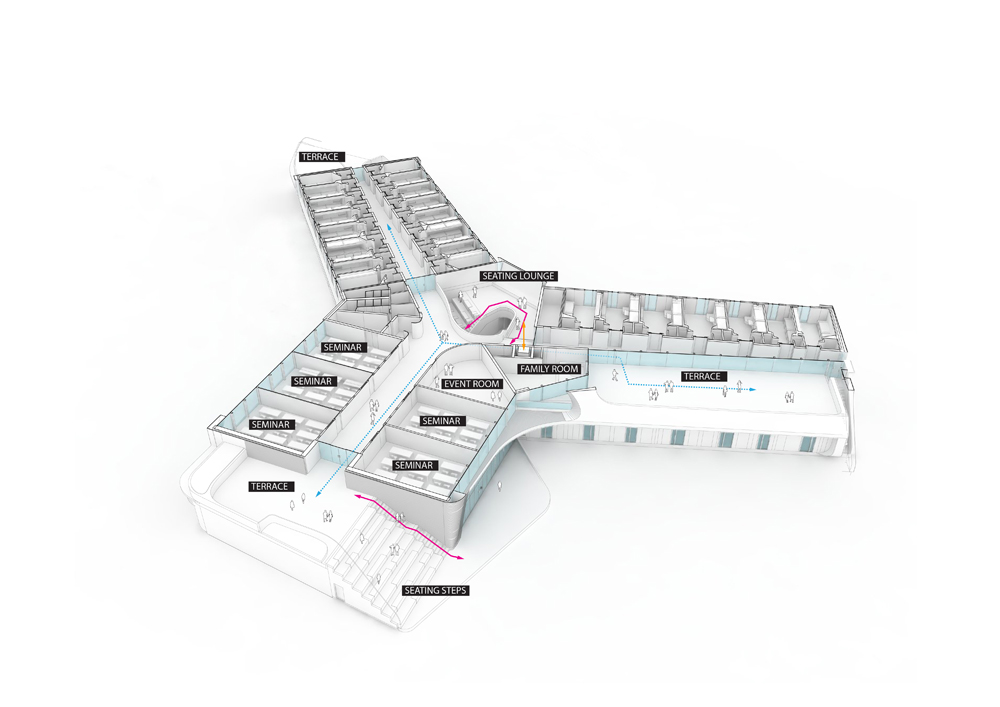 The project embodies new technology, including a modular wall system with modular contemporary custom built-in furniture to accommodate washrooms and sleeping nooks. The building's 'Y' shape generates a connective central space and offers expansive views and multiple openings to the sports facilities and gardens; a hub for entertainment, interaction and communication.
Though the hostel's design concept is unlike anything else, this display of perfect geometrical forms and patterns of organisation is not new to LAVA. The firm's impressive project portfolio – which includes both completed and speculative works – validates a unique understanding of the imperative balance between design synergy and a thriving environmental and social ecosystem.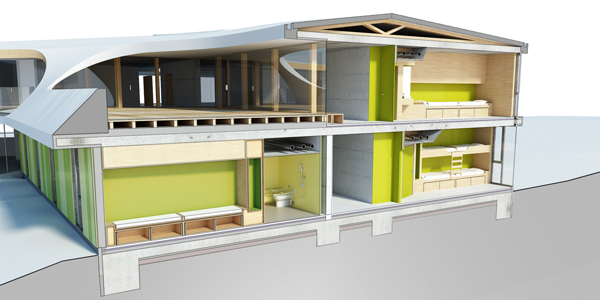 Take, for example, LAVA's Beijing Watercube. The Watercube structure, based on a unique lightweight construction derived from the structure of water in the state of aggregation of foam, differs from traditional stadium structures. So too does the Doha Tennis Lounge, made from a lightweight tensile membrane. Further illustrating this commitment to unique structure design, LAVA finds its inspiration for the unique structure of Stuttgart's Mercedes-Benz Museum in the sloped surfaces of the highway, merging technology, style and distinction.
These projects, alongside the Bayreuth Youth Hostel, are examples of LAVA's eminent persona as a firm dedicated to combining elements of technology, nature and mankind to create a socially and environmentally responsible future.