Located on "perhaps the most constricted site with which any of the design teams have had to deal," designing the four-storey Prahran high school was not without its challenges.
The school, which will house 650 students, is one of a crop of vertical schools in Melbourne and with an extremely limited amount of land, required a rethink of how to use space in a high school setting.
The site is surrounded by a "motley group" of neighbouring buildings, Stephen Turner, partner at Gray Puksand, tells ADR. The initial design thinking was about "how do we create an inviting gallery of opportunity, of educational opportunity, and a circulation of movement through that space?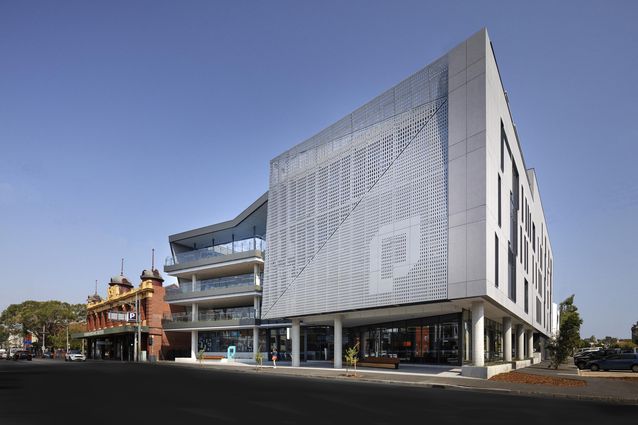 "Initially I was thinking of almost a Guggenheim museum sort of circulation, where the floor slopes as a spiral all the way through the building. We experimented that, and in the end it didn't work, because you really need flat floors [in an educational setting]."
In the end, the design team settled on the idea of two planes that "slip and twist" around a central light-filled void.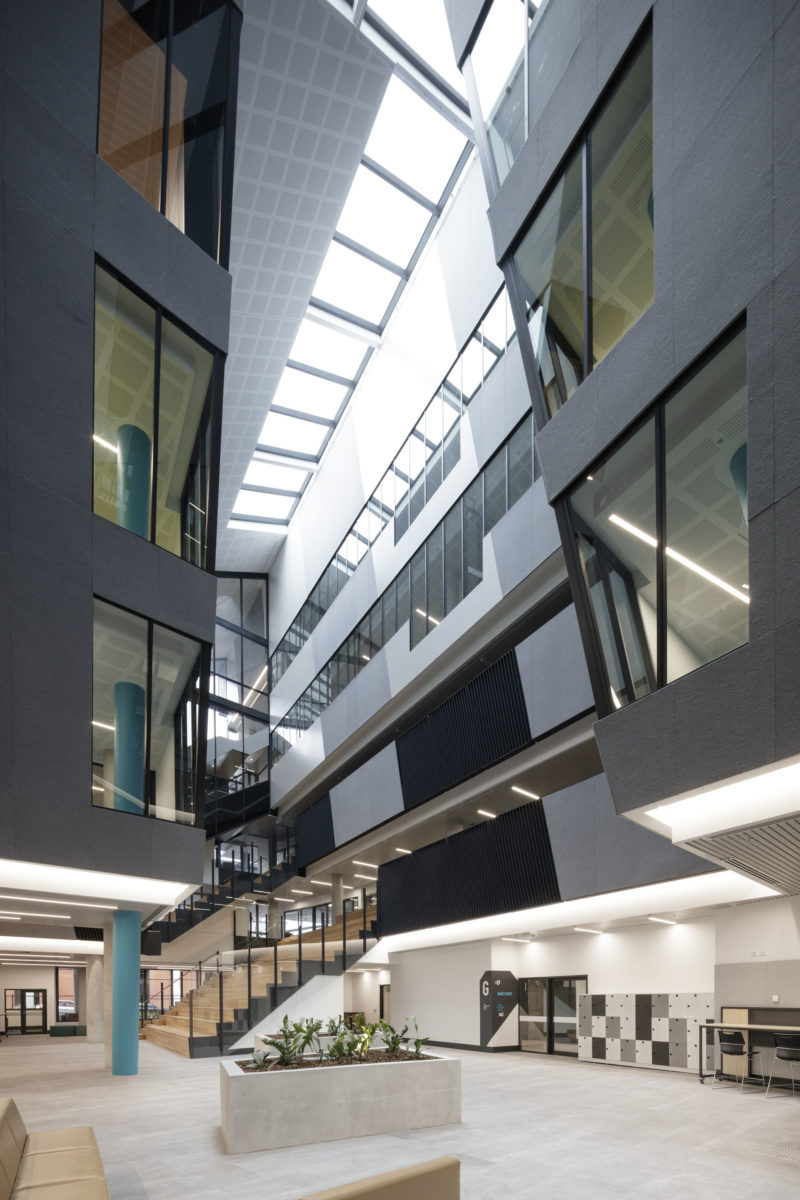 "That started to create these bleacher type stairs, that allowed you to rotate around all of the floors as you go up from each side of those two planes."
On the ground floor of the school is a learning resource centre and performing arts space, while levels one, two and three contain science, visual arts and food technology spaces, as well as a gym. On the rooftop is a garden, where students can relax and play.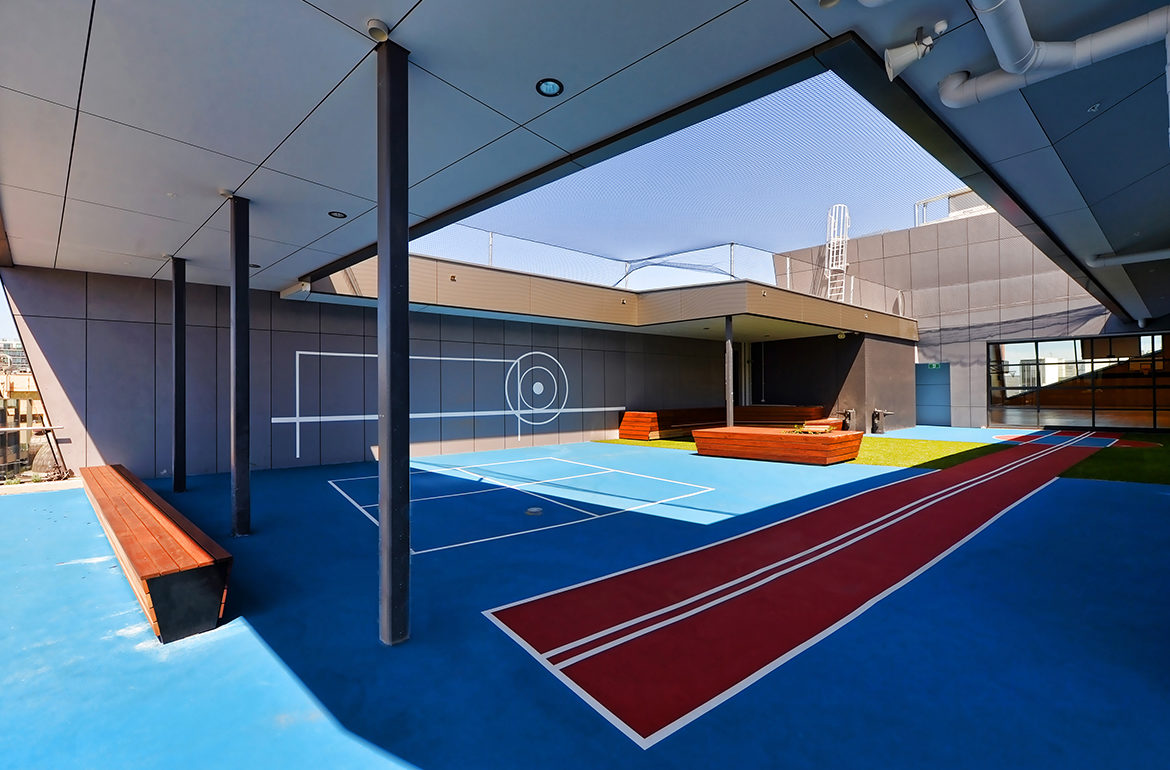 With space on the site limited, Gray Puksand was keen to provide as many outdoor areas as possible.
"We wanted to provide an external space at every level," says Turner. "Rather than just providing one external deck on the roof, we provided two at the different split-levels.
"One of them is connected with a full-scale competition netball association gym, which becomes the active terrace. The upper one, which is connected to the food technology and canteen spaces, is a passive lunchtime space."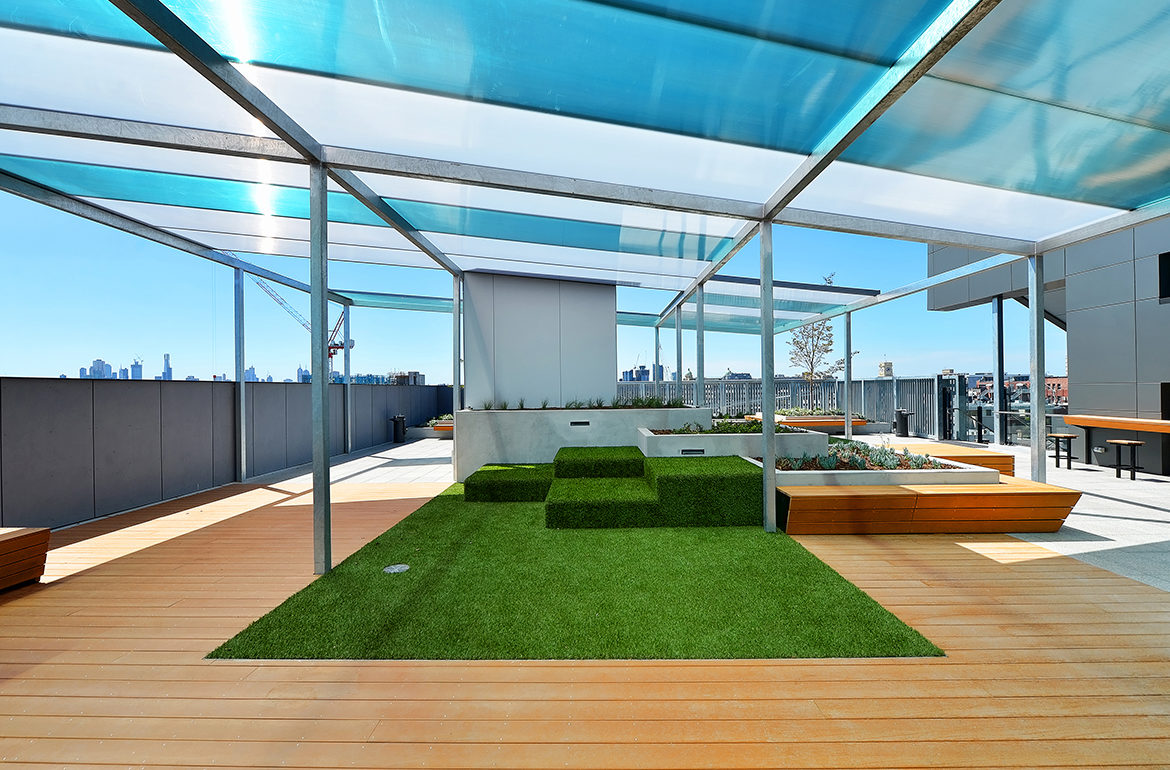 The design team also collaborated with local educational institutions and community facilities to ensure the students have a pool, parks and other spaces for recreation.
Aside from the obvious challenge of a limited site, the main hurdle was having children in a multi-level environment.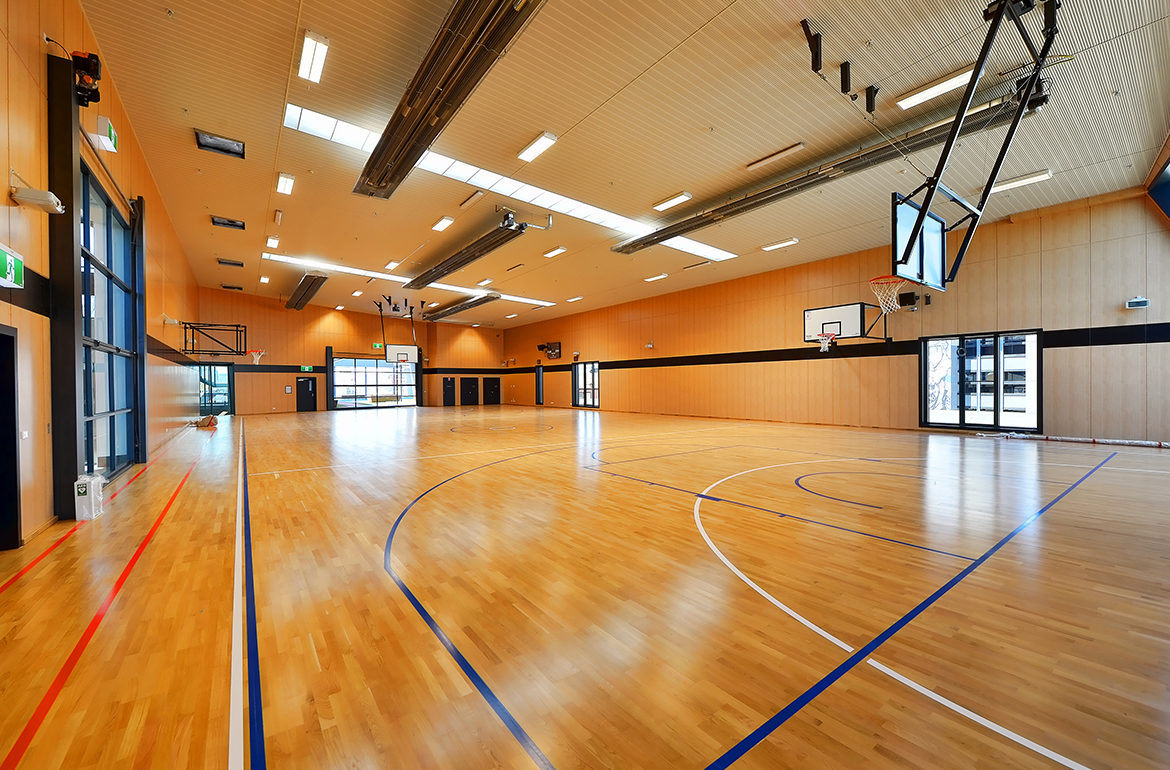 "They have to go up and down stairs, and so we had the issues of balustrades. There was a massive issue over how high they should be, how transparent they should be, what if kids throw things over them?
"How do we create that sense of safety and security without actually blocking the whole concept of a central atrium environment? That was quite a big challenge," says Turner.
Post-occupancy, the feedback has been good. School principal Nathan Chisholm reports that due to the acoustics and the sense of light, when you go inside you actually feel like you could be outside.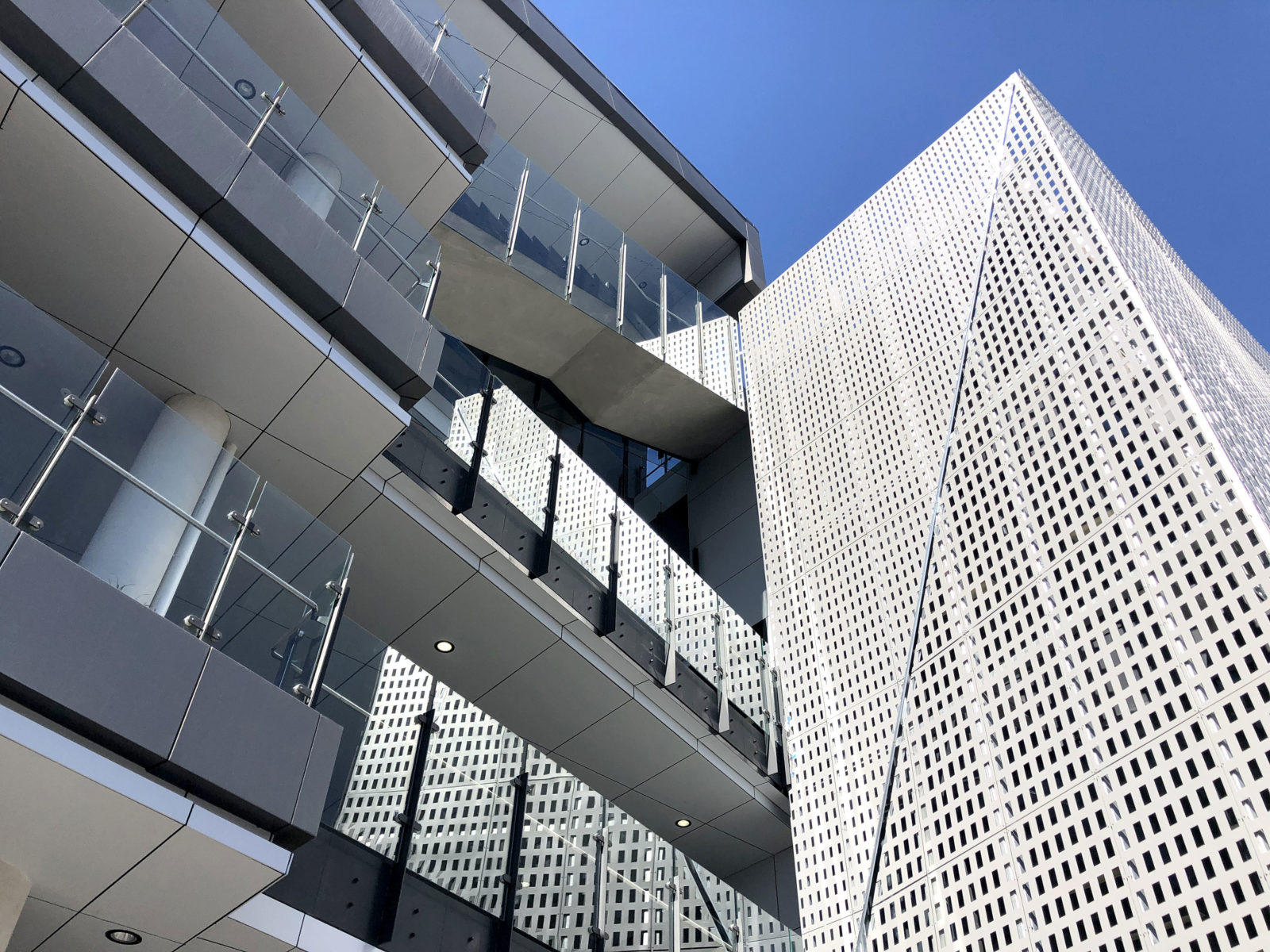 "You don't feel closed in, you feel optimistic in the space," adds Turner. "It sort of has cathedral-like proportions, so it draws your eye up. I think that gives that invitation to education in a sense."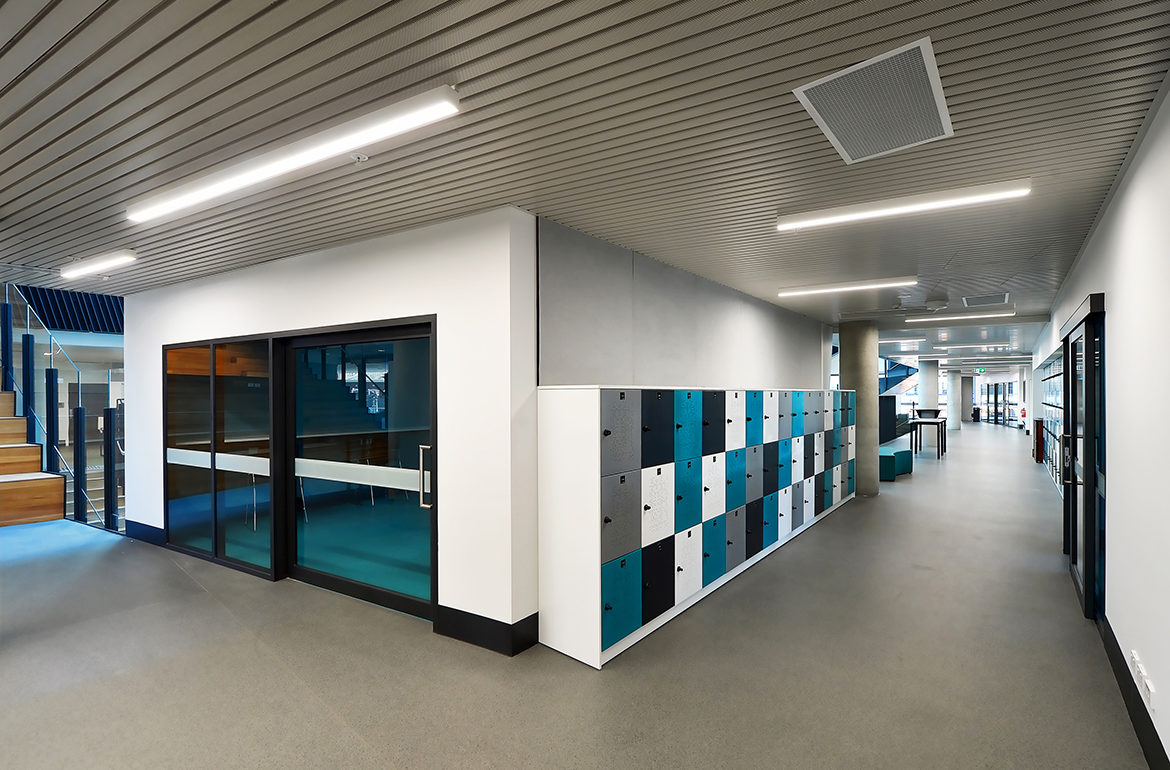 With only one cohort currently in the school, there are other learnings that Gray Puksand is yet to draw on. Turner, however, is confident that designing vertically is a positive.
"I think that the vertical model really lends itself to some of this contemporary model of teaching and learning because it's about creating that cross-disciplinary mixing space and collaboration area. The vertical thing gives you that extra dimension to do that."
Photography by John Gollings