As we get closer to the 2021 IDEA Awards gala in Sydney, ADR is shining a light on the next generation of emerging designers. Today, it's the turn of Perth-based multi-disciplinary design studio State of Kin.
As an Emerging Designer of the Year finalist, State of Kin has two projects shortlisted in the Hospitality category with one more featuring in Residential Single.
Winners are set to be announced at the IDEA gala on Thursday 24 February 2022. This year's tickets are $220. Buy yours now.
To receive regular updates about IDEA, including details of how to enter next year, subscribe to our newsletter.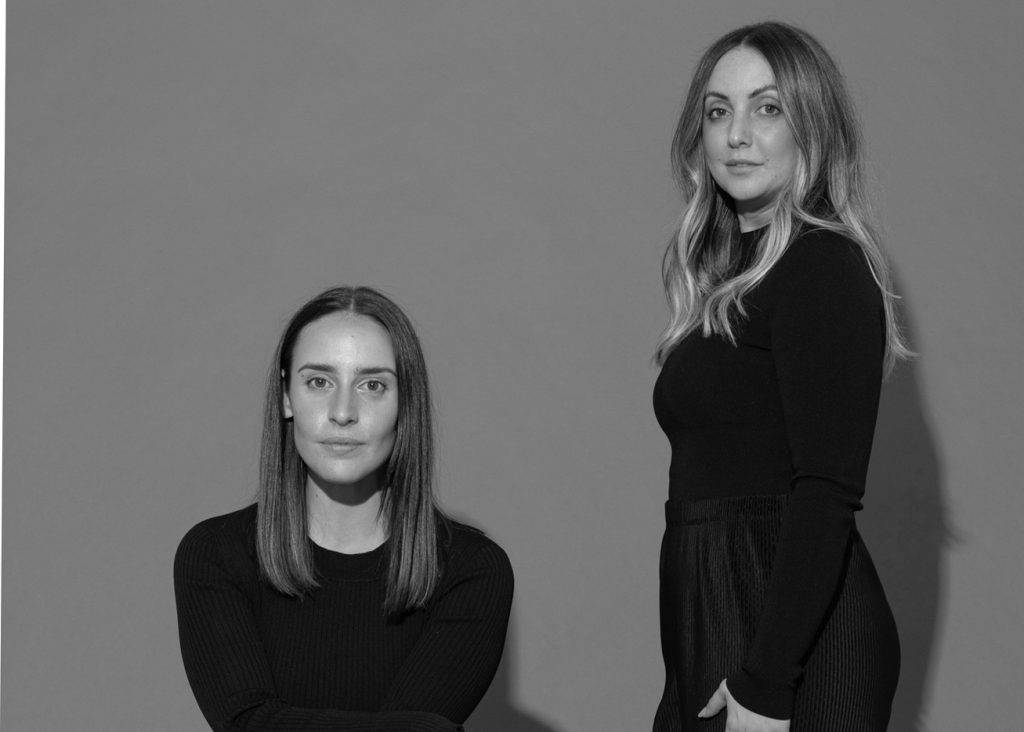 Founded in 2016, State of Kin is a Perth-based multidisciplinary design studio led by directors Alessandra French and Ara Salamone specialising in the foundation of spaces across the residential, hospitality, retail, wellness and commercial sectors.
ADR: How do you describe your design sensibility and your aesthetic?
State of Kin: We like to think that we have no particular prescribed aesthetic. We approach each project independently according to the clients' brief and requirements and the aesthetic outcome is unique each time.
Having said that, we are often told that people can spot a State of Kin project easily, so there must be tell-tale signs of our fingerprints in our work.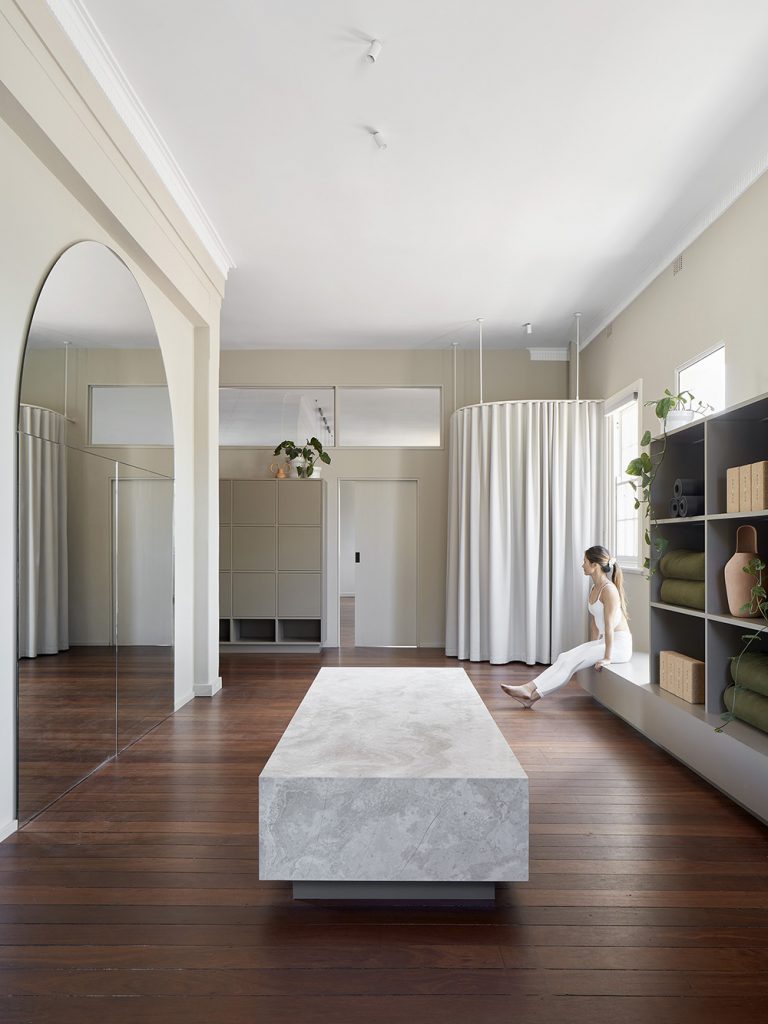 Is there something that's fundamental to your practice, your philosophy and your process?
SoK: Our collective philosophy and practice are centred on the understanding that design is essentially 'problem-solving'. We work through scopes, sites, client lifestyles or business models to create spaces that are responsive and meticulous in the way they function, and we believe the aesthetic element of this is as valuable as any other marker.
There are so many facets to a space that we try to curate in balance with one another – flow of movement, textural and tactile experience, light and air, colour, sound and even smell.
Our process is based on working together to layer these aspects to create an effortless series of moments and an embodied character and feeling within a space or building.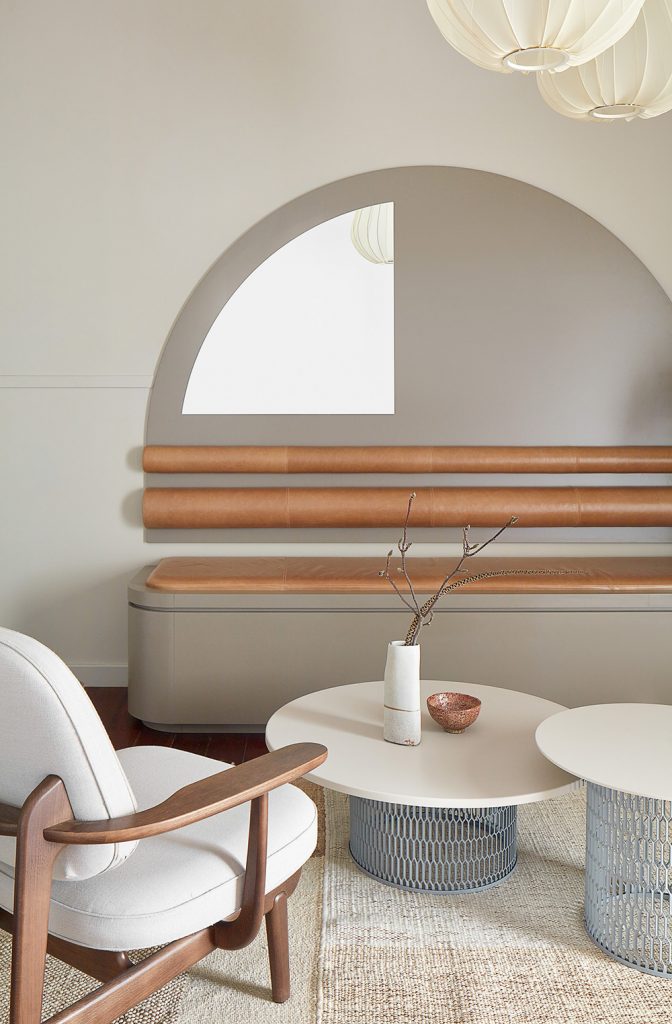 What was one of your biggest lessons learned since starting your practice?
SoK: Always keep learning and pushing yourself, be inspired and inspiring!
It can be tempting to fall into a comfortable routine and sense of safety that comes with sticking to what's known, but in order to keep our energy fresh and our knowledge growing, we try to foster a sense of curiosity and wonder for ourselves and each other.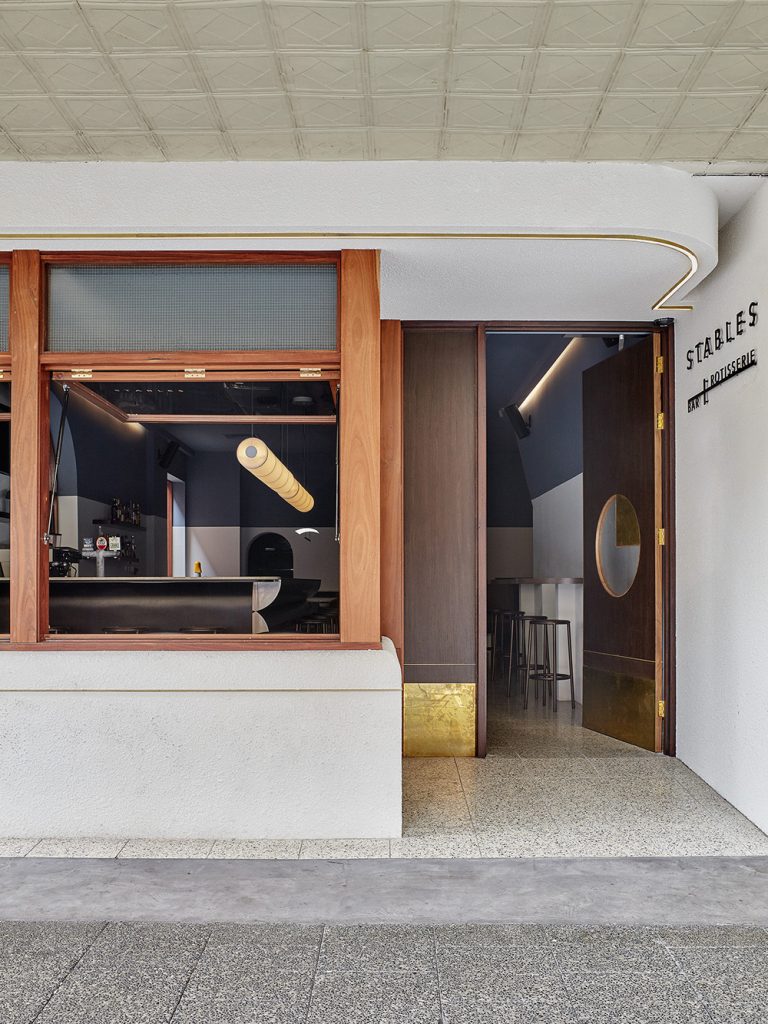 What challenges have you faced as emerging designers?
SoK: Our capabilities are always growing, our processes evolving and our skills improving. Yet we find that we are occasionally overlooked to be involved in opportunities in favour of more established firms.
Often when this occurs, we learn that the decision is made simply because the scope is something we haven't undertaken before and therefore it is assumed that our knowledge will be lacking. However, we feel the opposite is true!
We may not be an 'old hat' as they say, in some sectors, but our fervent enthusiasm to learn and diligence in our approach to new endeavours ensures we are producing design outcomes based on thorough research and in-depth knowledge.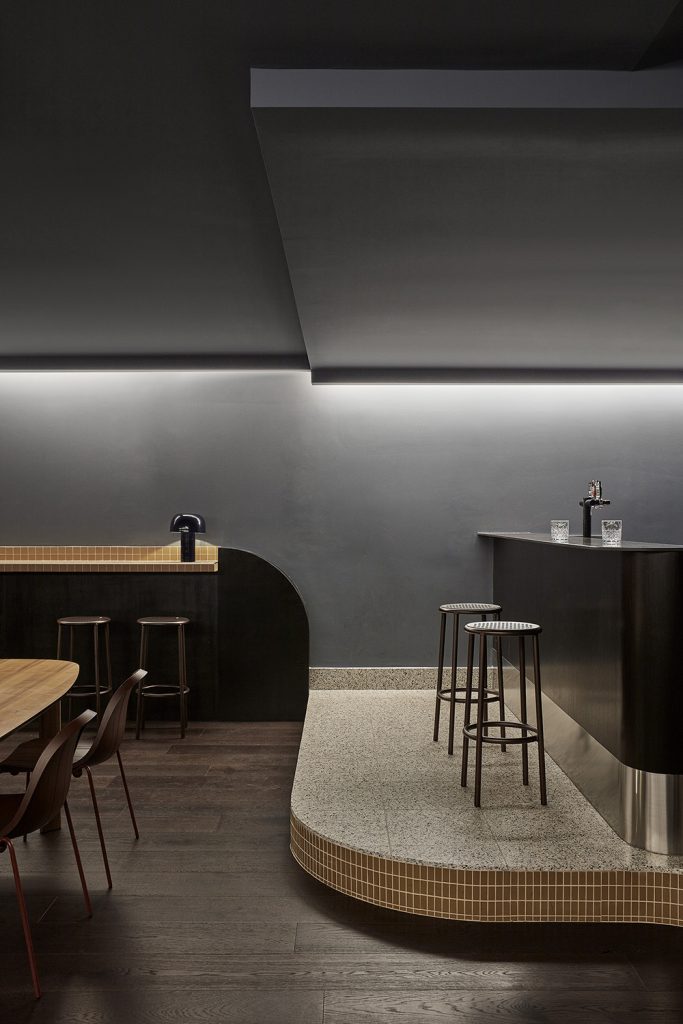 What can be done to help and assist other emerging designers in Australia?
SoK: As cliche as this sounds, we have learned that it is okay to ask for help from the community around you. We can't all be experts at everything!
We have also found great value in reaching out to more established people around us – our peers, consultants, experts from other fields – to seek guidance, knowledge and advice in all manner of things.
Surrounding yourself and your team with experienced, knowledgeable, creative people is so indispensable to assist you in making your own informed choices.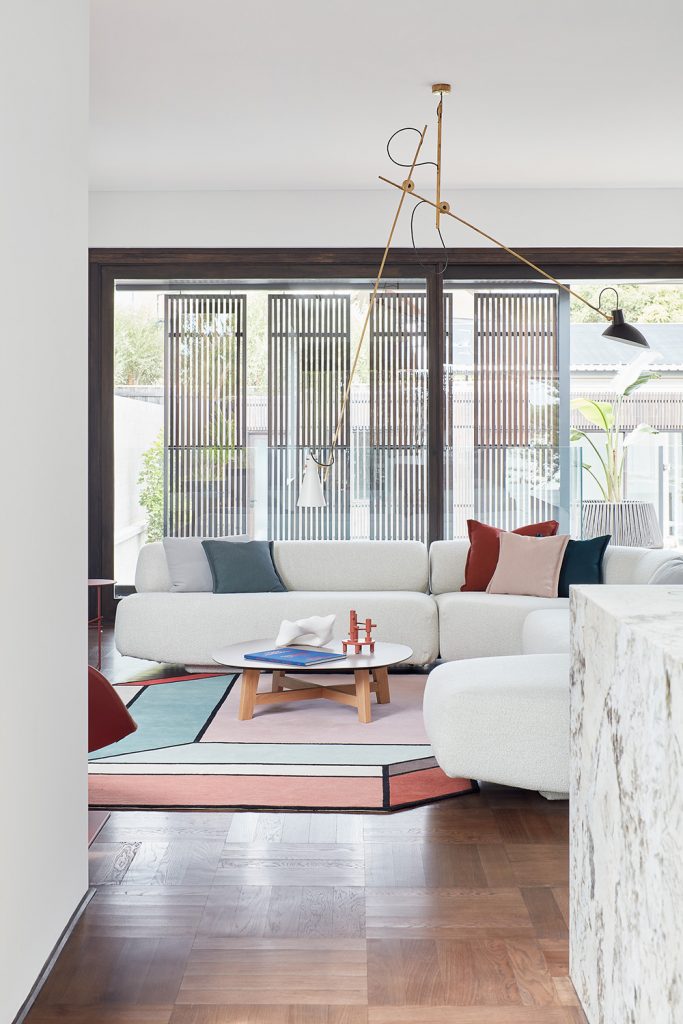 Who or what are some of your influences?
SoK: We admire creatives that push the boundaries and we try to draw inspiration and influence from across a diverse range of creative fields – from art and music and dance and film to design and architecture.
In the art world we're loving Vicki Lee and Ramesh Mario Nithiyendran.
In the contemporary Australian scene, we love seeing what Flack Studio, YSG, Kennedy Nolan and WOWOWA are producing.
Internationally and across furniture/interiors, we love Patricia Urquiola, Jaime Hayon, Michael Anastassiades and Doshi Levien.
Iconic influences that are impressed into our fundamental understanding of design are Gaudi, Mies van der Rohe, I.M Pei, Utzon, Piano, Le Corbusier, Saarinen and Iwan Iwanoff.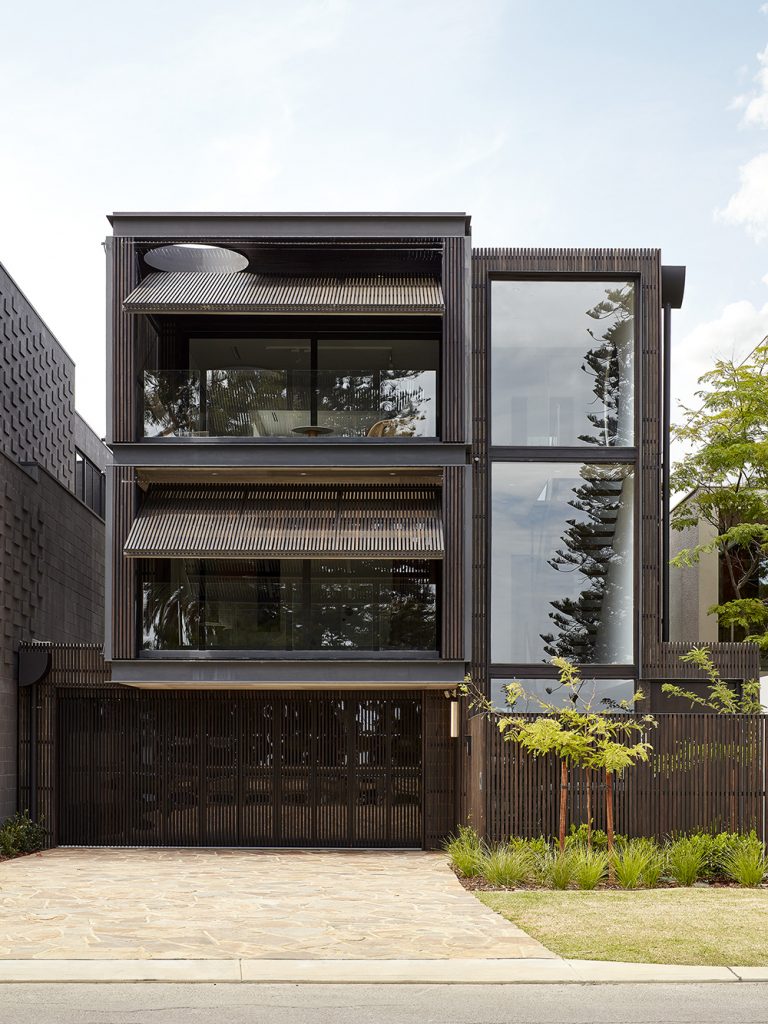 What room in your own home do you love the most?
SoK: We are big entertainers and food lovers, so kitchens and dining rooms are absolutely the hearts of each of our homes! These are spaces that centre on the congregation of people for the preparation and sharing of nourishment not just in the form of food but stories, laughter, and imparted wisdom.
In one word, how would you describe 2022?
SoK: We envision 2022 to be another year of chaotic elevation, taking all that we have learned and applying it to all the new challenges that will be faced.
We are diving into larger-scale work, working on integrating sustainability principles more thoroughly into our practice and focusing on more cohesive and enduring outcomes.
Photography: Jack Lovel.
Read our interview with State of Kin about their passion to "bring the soul back" to Perth architecture.